April 15, 2011
NEWS AND NOTES
More great cartoons from Dave Ell. The Sammy Simpkins loves spanking series is now 36 strong and all re-mastered so better than ever and have never been seen on the net and are available from Dave in jpeg attatchment for a fee of 10 UK Pounds. Payment is through Paypal, all delivered in one day. Contact lodgy53@yahoo.co.uk or visit www.daveellcartoons.com. The cost is 20 UK pounds for a single panel cartoon and 50 UK pounds for a 4 panel cartoon.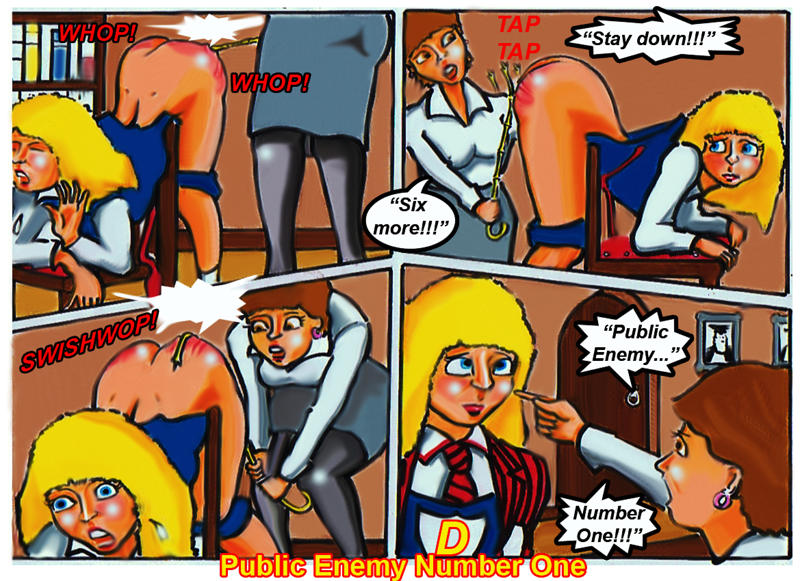 Have you met Joelle? This new model recently shot her first spanking scene with PunishedBrats and is a spanktastic addition to the spanko community. The Cherry Red Report chats with Joelle to learn about her interest in all things cherry red... http://www.cherryredreport.com/2011/04/14/joelle-interview/.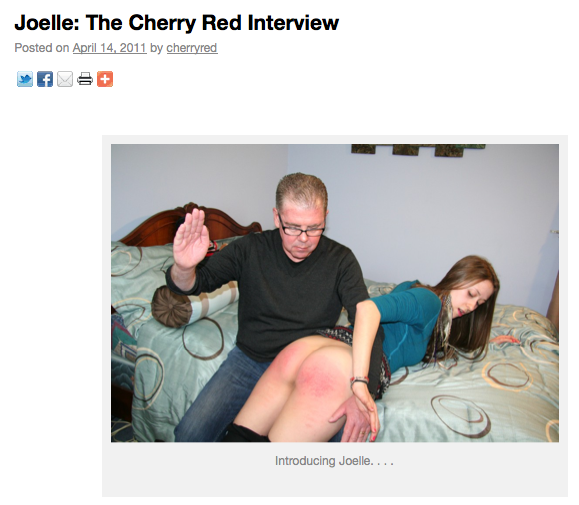 From David Pierson of www.punishedbrats.com:
Just wanted to show you a couple of Pics from Saturday's shoo. We had a great time. As she made her way home via Amtrack, She text me: " Every Time The trains Bounces It hurts". Made me very pleased.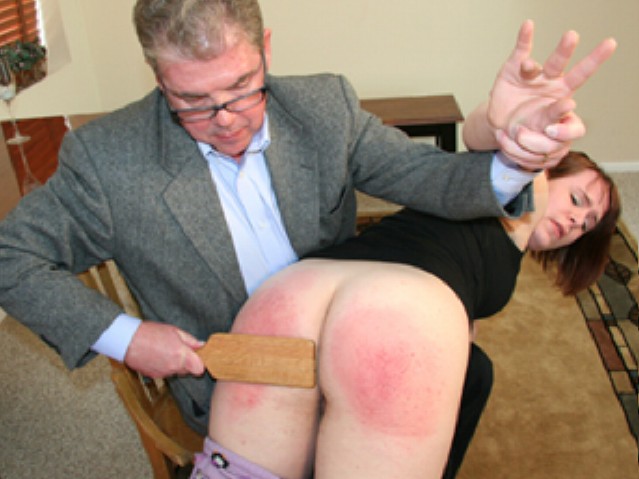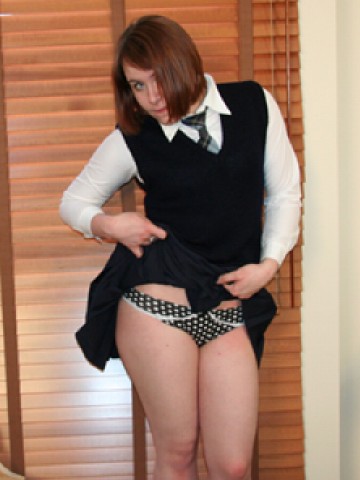 Now a look at the week that was in brats:
http://www.punishedbrats.com/twitter/4-13-11/041311.htm
http://www.punishedbrats.com/twitter/4-11-11/041111.htm
http://www.punishedbrats.com/twitter/4-8-11/040811.htm

INDIVIDIAL CLIP SITE NEWS
Spank Channel: http://www.clips4sale.com/store/22862/: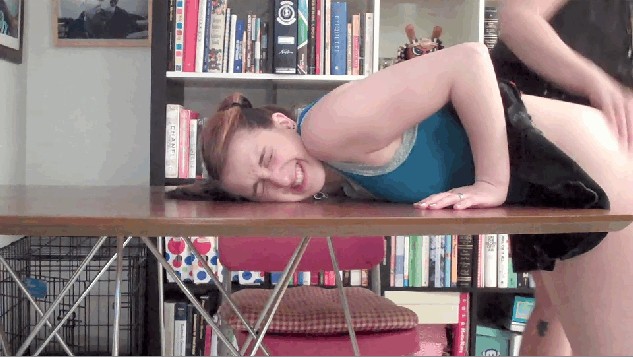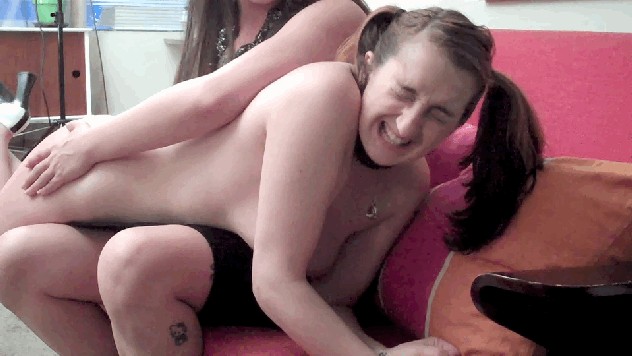 SPANKING SITE UPDATES
This week at www.PunishedBrats.com:
Aunt Steps In - part 1 with Lorraine and Miss Amber Wells. Lorraine has always gotten away with her bad behavior because her Aunt Amber was too close in age to convincingly discipline her. But Amber has decided she needs to be the responsible one and takes the little brat over her knee.
Out Of Line - part 2 and Full Movie with Dia Zerva and David Pierson. While David returns to the party to make amends, Dia is left to reflect on the matter with her nose in the corner and her red bottom on display.
Perfume Girl - part 1 with Pixie and Veronica Bound. Pixie is an overly enthusiastic perfume salesgirl intent on making her commission this month. She gets a little too aggressive with store shopper Veronica when she sprays her with a sample despite her protests. Pixie is soon the one protesting when she finds herself over Veronica's knee.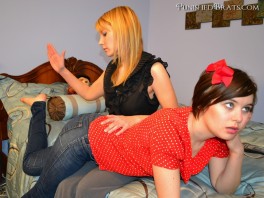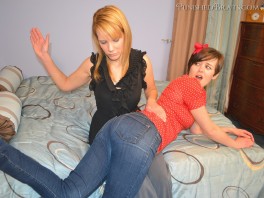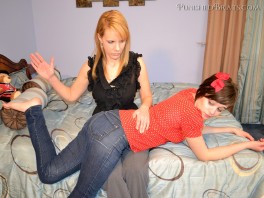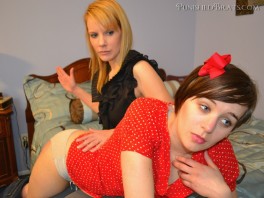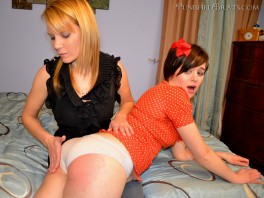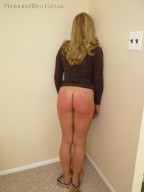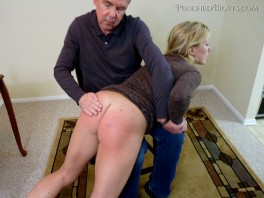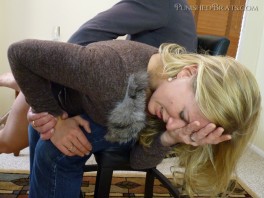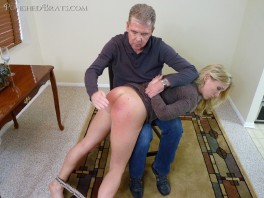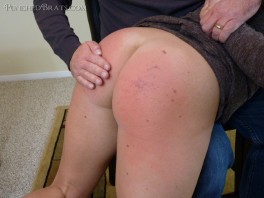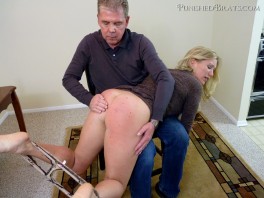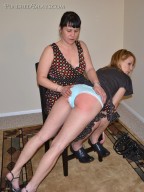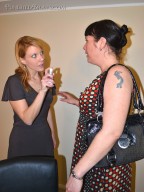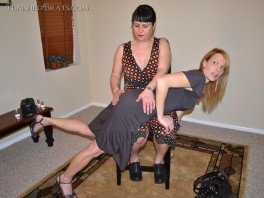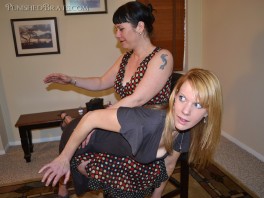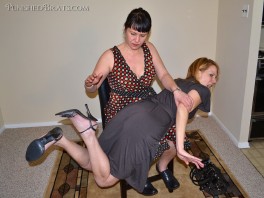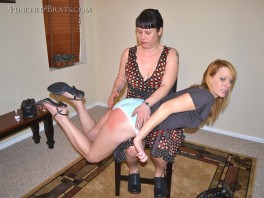 This week at www.girls-boarding-school.com: Bag Control.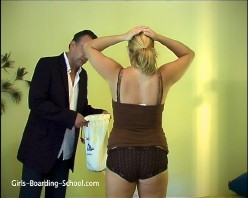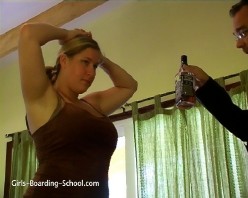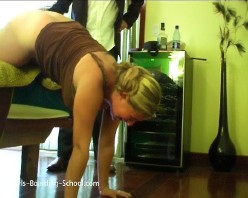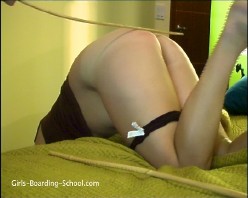 This week at www.realspankings.com/www.realspankingspass.com:
Vignette: Mr. West Paddles Monica. In this stylish vignette with Monica and Guest spanker Mr. West, a spanking is reduced to it's simplest purest elements: a spanker, a girl and a wicked little wooden paddle.
Caned, Naked in the Hallway. Riley is in position, naked and bent over in front of the mirror in the hallway. Danny enters with a cane and spanks her bare bottom. She is left in position to balance the cane on her back.
Fired or Spanked (Part 1 of 2). Mr. West returns home to loud, blaring music coming from his home. He decides to confront the two women hired to clean his house. Not only has he warned them about the music before, but today they have also parked on his lawn. Very upset he tells the ladies that they are fired. They protest that they really need this job, so Mr. West tells them the only way that will be happening is if they both receive a spanking with a spoon. Jade is bent over to receive a very hard spanking over her pants and on the bare bottom, while Frankie is made to keep cleaning.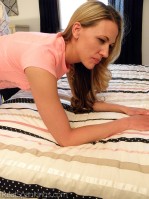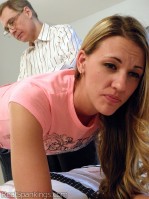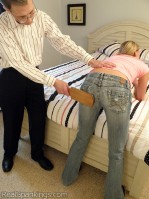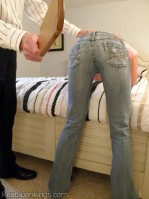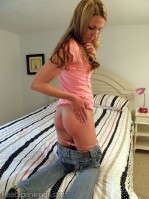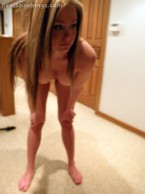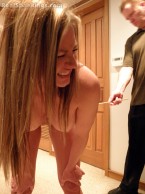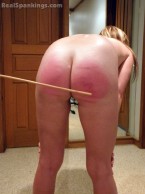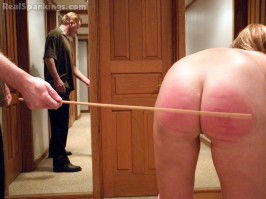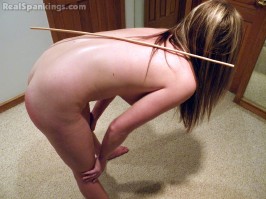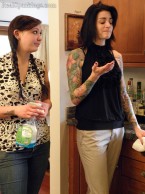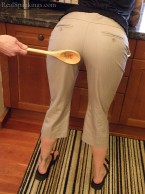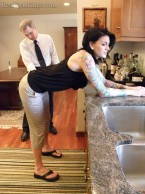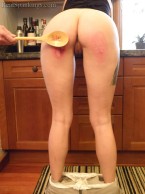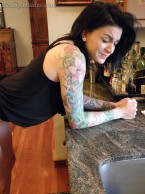 This week at www.firmhandspanking.com:
Looking at porn sites earns Hailey Lockhart a hard 10 with the board! Tight jeans framing her round bottom cheeks, Hailey Lockhart learns the hard way that boss Brian Archer is tough on discipline. Ten swats with a wooden paddle will teach this young lady a lesson she won't forget! She has to count off the swats in this dramatic conclusion to The Intern.
Michaela McGowen in College Discipline -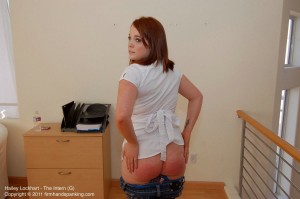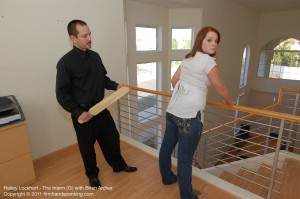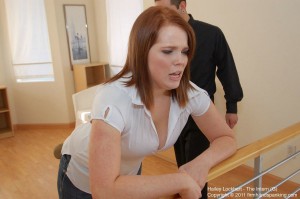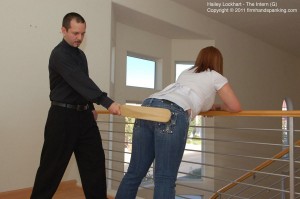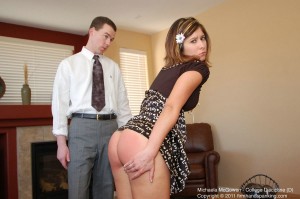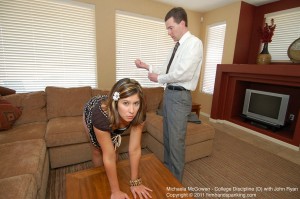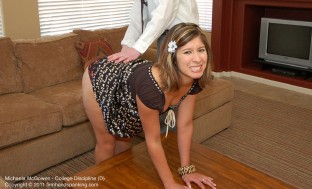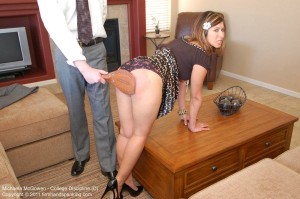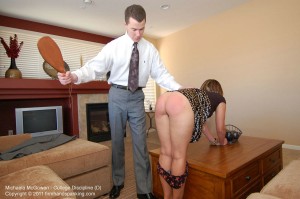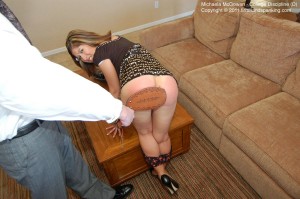 At www.GoodSpanking.com this week, newcomer Alexis Steele gets going quickly in her Chelsea Spanks session. We're on to a hairbrush already. How dare that girl wear out Chelsea's hand so quickly! Hummph! Then, just as Molly Matthews finishes up with 27 last stinging paddle smacks in one story, she's back over Chelsea's knee in another. She's collared and put on a short leash for her spanking. Don't feel sorry for her. She wasn't taking very good care of her little dog!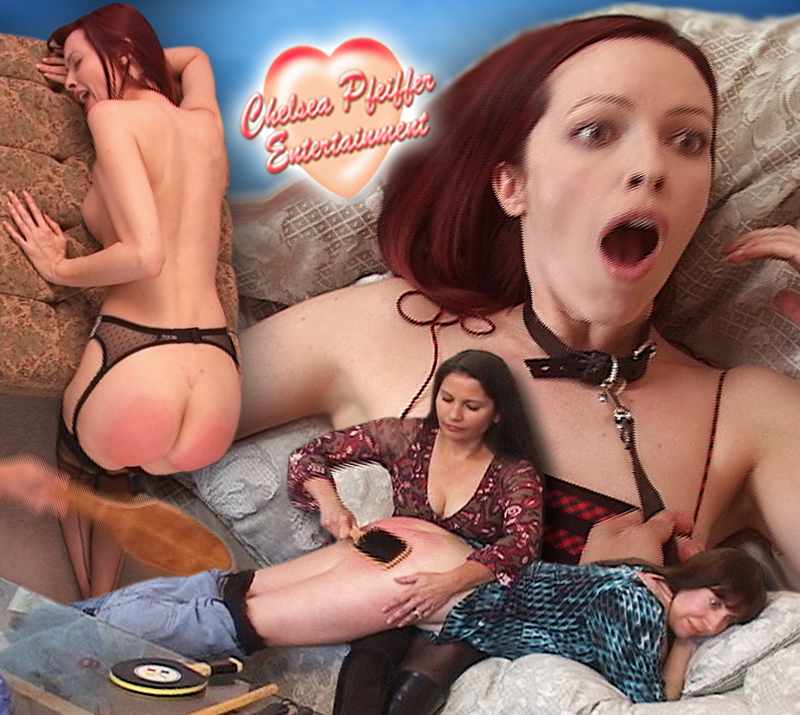 At www.SpankSinn.com this week Sinn has found yet another way to get it good and hard from Chelsea. Tsk, tsk! Sinn's a tease and Chelsea's watching...


A prettily pantied Amber Pixie Wells guest stars on www.myspankingroommate.com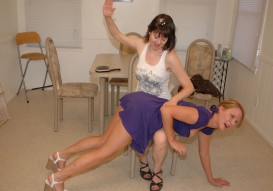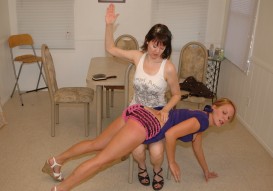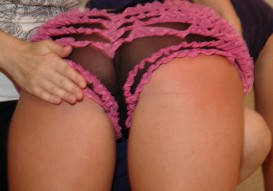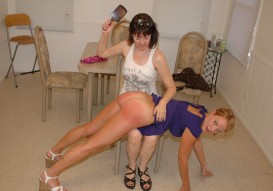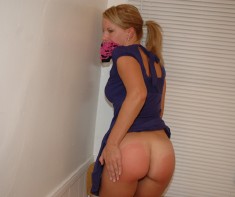 This week at www.realspankingsinstitute.com/www.realspankingspass.com:
Frankie and Jade Late for Private Study Session (Part 1 of 2). Jade wanders in late to her private study session with Mr. West. Frankie is also supposed to be there, but is no where to be found. Mr. West, very annoyed, doesn't even let Jade sit down before she is placed in position and strapped on the bare bottom for making him wait. He then leaves her in time out to go off to find Frankie.
Frankie and Jade Late for Private Study Session (Part 2 of 2). Frankie is yanked out of the bathroom by a very annoyed Mr. West. She is dragged downstairs in her towel to where she and Jade were supposed to be having a study session. Upon entering the room, Frankie sees that Jade has already been punished and left in time out. Frankie's towel is ripped off as she is made to bend over the table to receive a hard strapping on the bare bottom. Both girls are then left in time out.
Jade and Frankie Caught In Bed Together (Part 1 of 2). Mr. West stumbles upon Frankie and Jade both asleep in the same bed. And not only are they in the same bed, but they are topless! They are made to get up and out of bed for a punishment right there on the spot. Jade is bent over in the hallway and strapped over her pj's, while Frankie is made to wait her turn.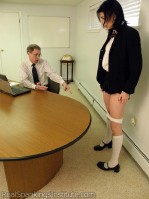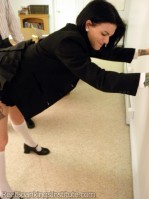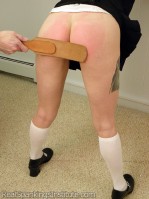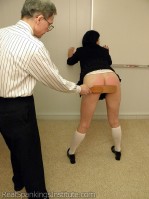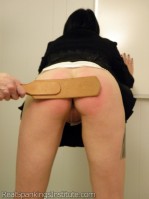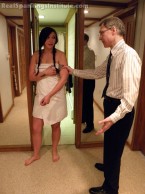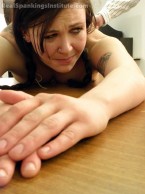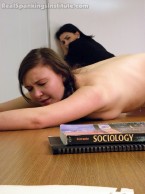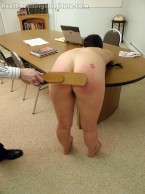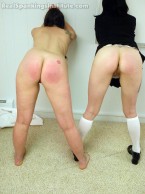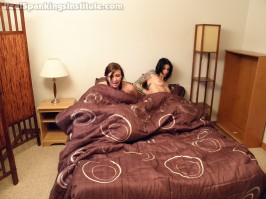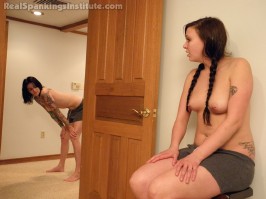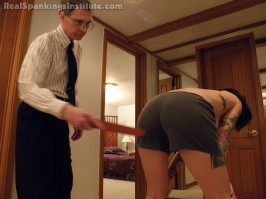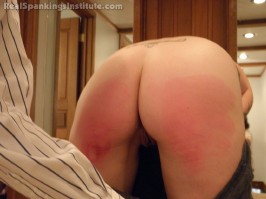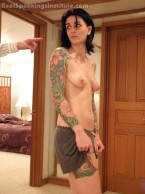 This week on www.sarahgregoryspanking.com, Sarah and Whitney are cousins and Sarah's dad has taken them on vacation to Florida. The two girls stay out way past curfew, in fact they stay out until 6am the next morning coming back just in time to make their 8am flight home. Sarah's dad is not to happy with his daughter or niece. He will teach these two drunk brats a lesson about staying out all night drinking.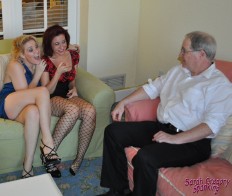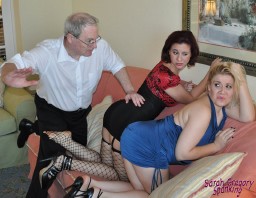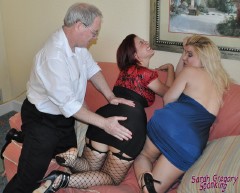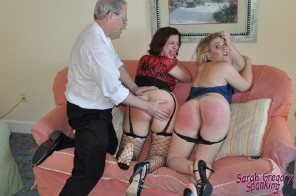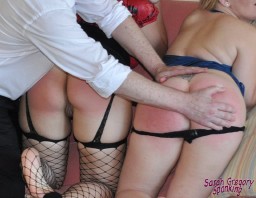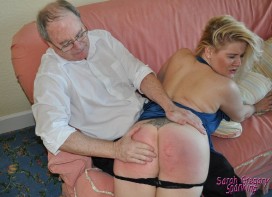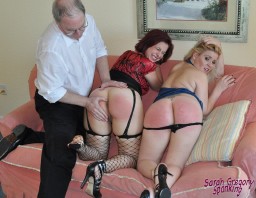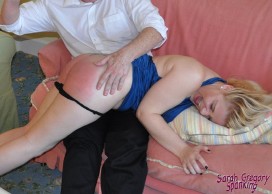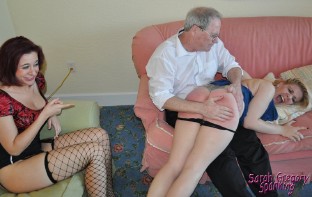 This week at www.spankingbarebutts.com:
Bryanna's Dad needed help keeping her in line so he placed the task of spanking her on the strict Nanny. To get Bryanna on the right track the Nanny strapped her very hard with a leather belt which left Bryanna with a strong desire to do better!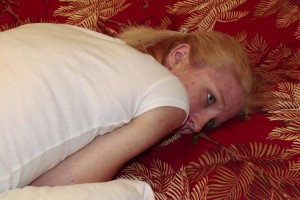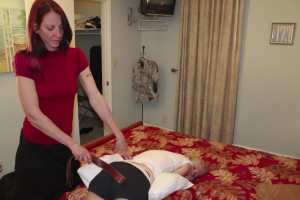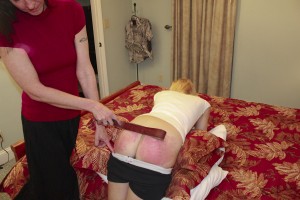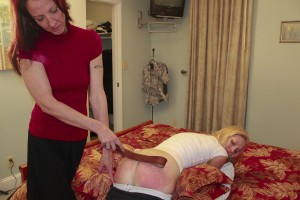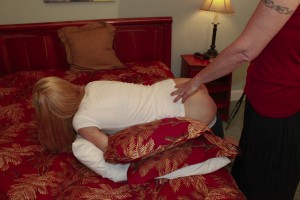 The latest updates at www.spankingserver.com: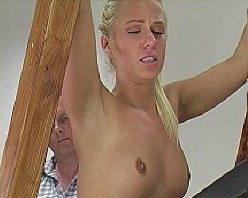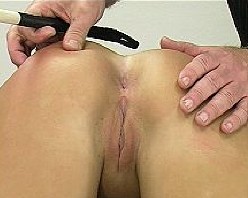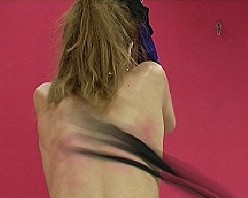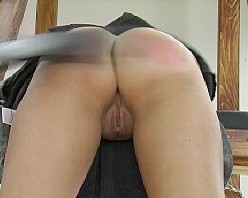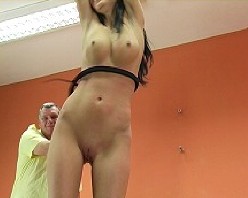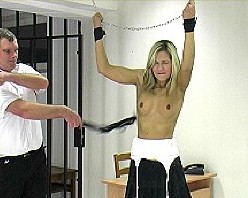 Some pics from clips available in the members area at www.spankingclips.eu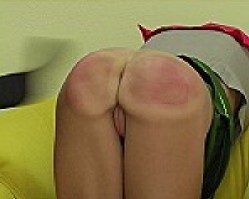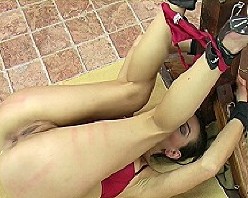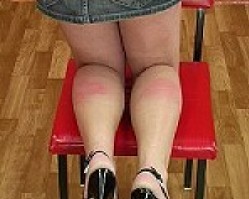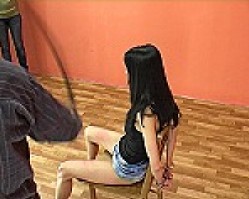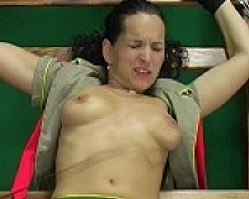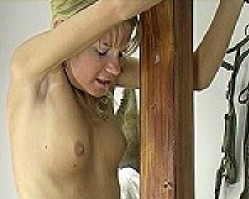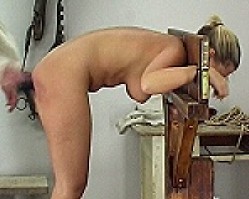 Spanking & Shame has announced a Relaunch. A new design, new content and exciting new members features! www.spankingshame.com.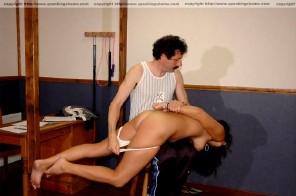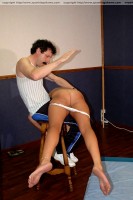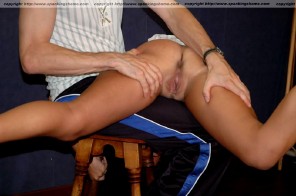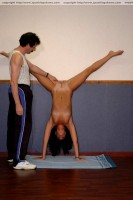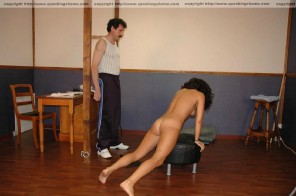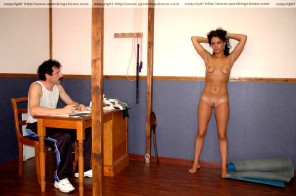 At www.bars-and-stripes.com: Amy in solitary day 2 p2.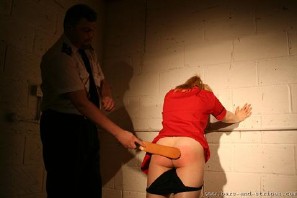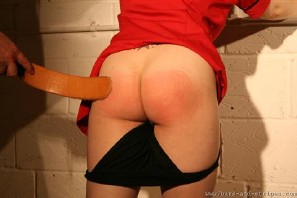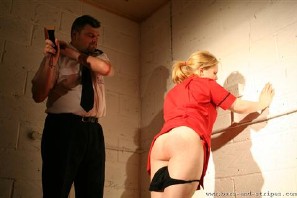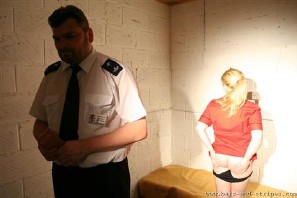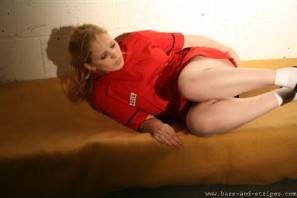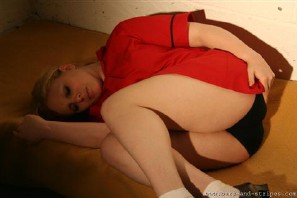 New at www.dallasspankshard.com:
Sorority Girl.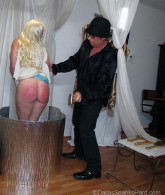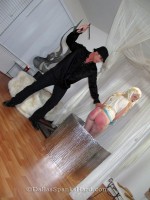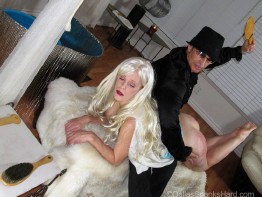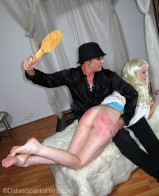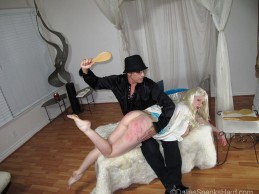 Now at www.real-life-spankings.com: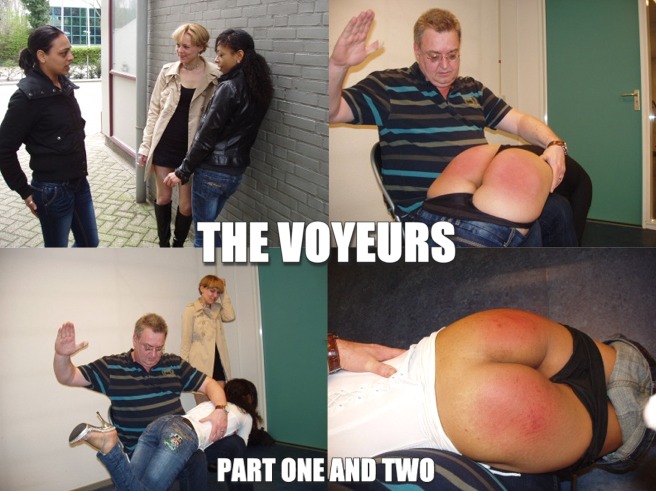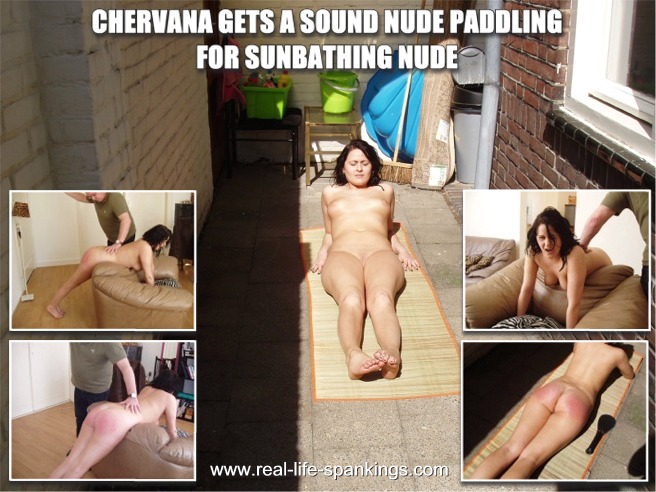 This week at www.cutiespankee.com: The maid's life enduring unreasonable treatment by her young mistress.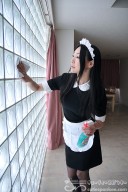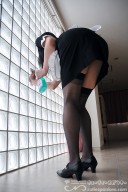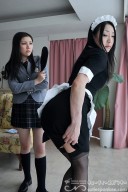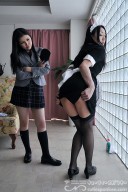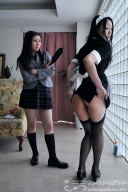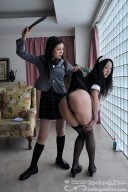 The latest from http://www.spanked-in-uniform.com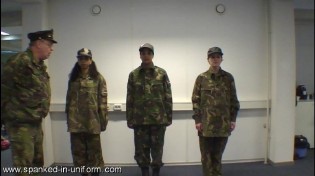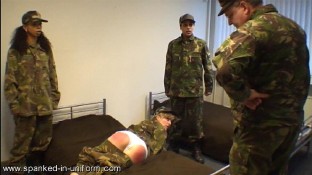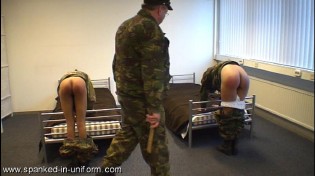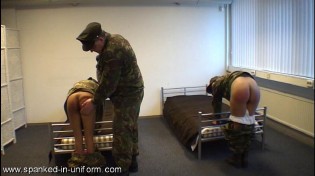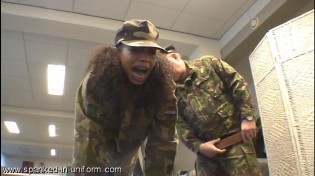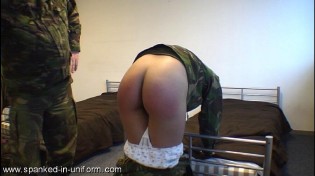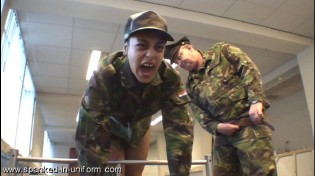 Now at www.english-spankers.com: Emma the young maid is really pushing her luck. The housekeeper has run herself a bath and Emma decides she will get in and take advantage, lying back playing with her pussy she loses track of the time and is discovered by the housekeeper. She is made to stand and bend over for a long and very hard spanking and paddling on her wet bottom. Her poor bottom is turned a bright red as she takes this real hard paddling from the housekeeper.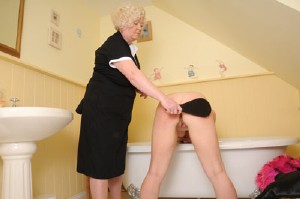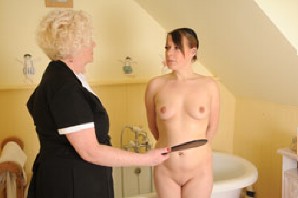 This week at www.spanking-family.com: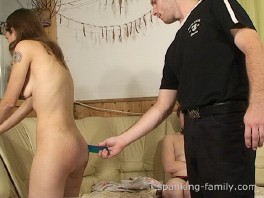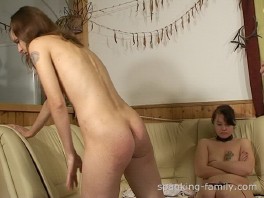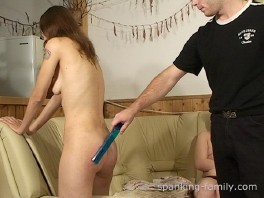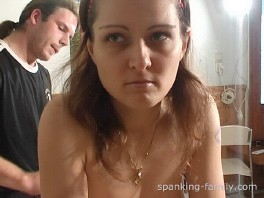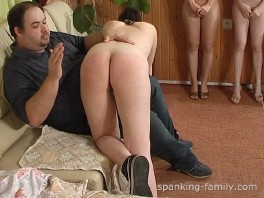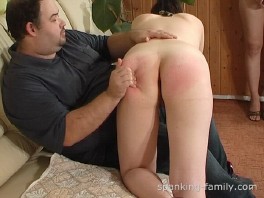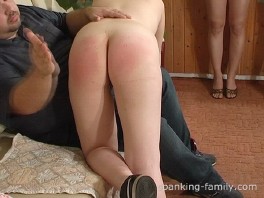 Now at http://www.hand-spanking.com: Ai overhears her mother spanking others while trying to teach them English. She is then scolded for her eavesdropping and soundly spanked by her strict mother.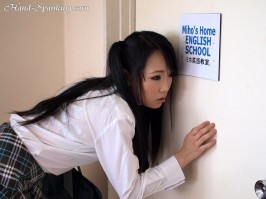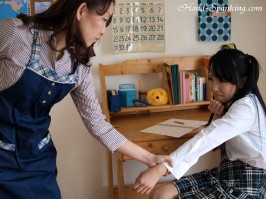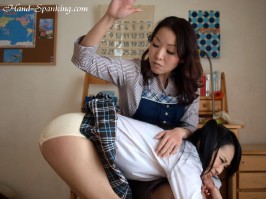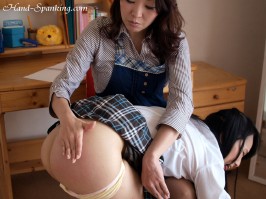 This week at www.spankamber.com: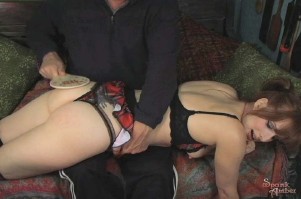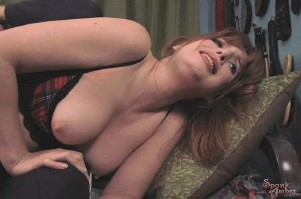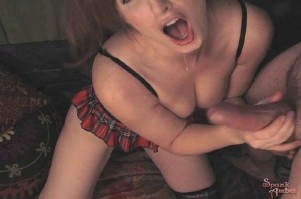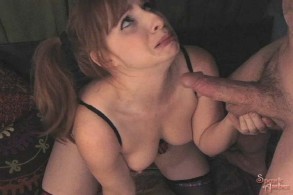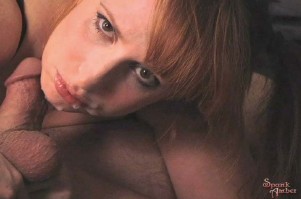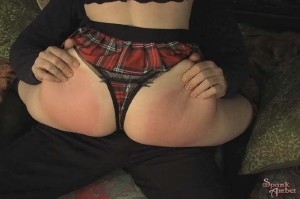 This week at www.amberspanks.com: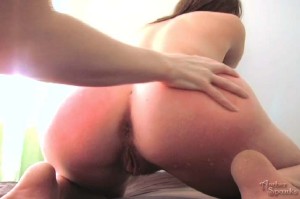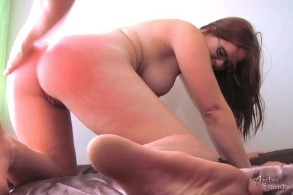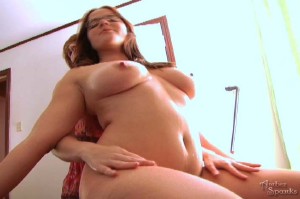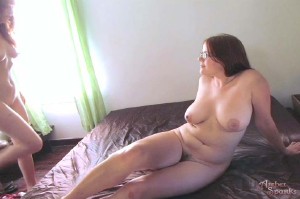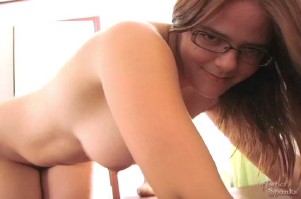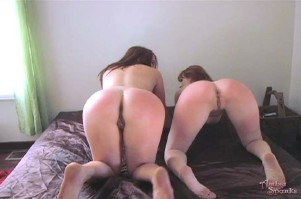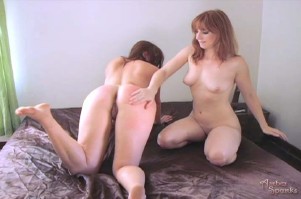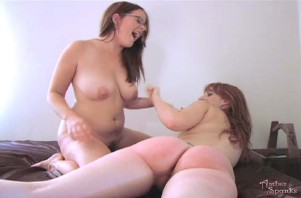 Now playing at www.aaaspanking.com: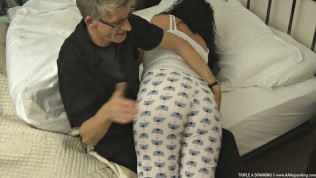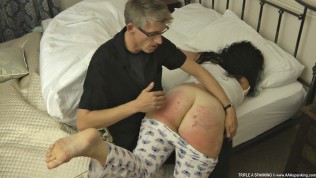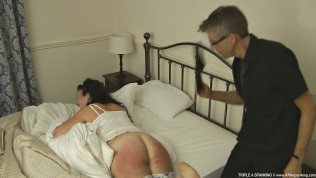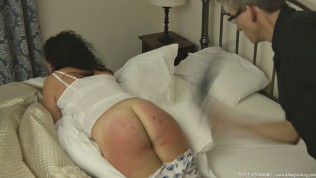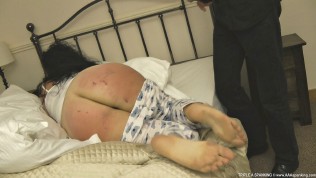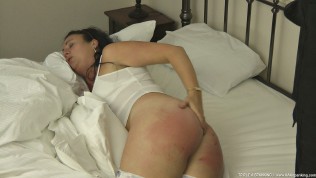 This week at www.spankingteenjessica.com/www.realspankingspass.com:
Another Self Spanking. I go through several implements in this self spanking session.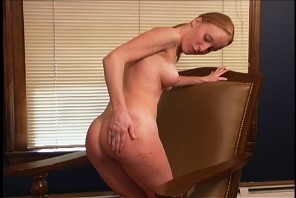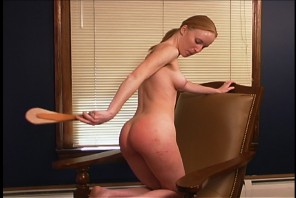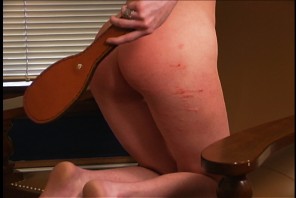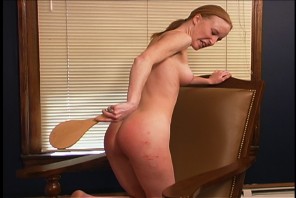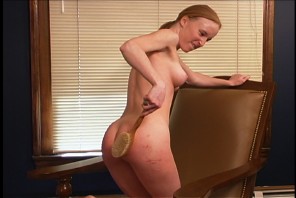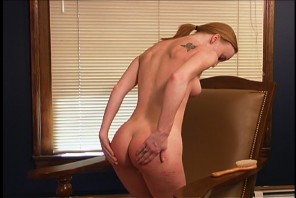 This week at www.spankingteenbrandi.com/www.realspankingspass.com:
Brandi is disobeying orders and caught drawing instead of writing her lines. Lady D comes in and gives her a hard handpspanking and put in time out before she can continue her chore.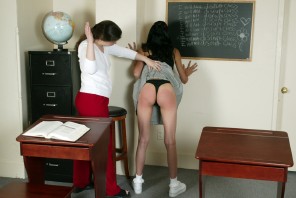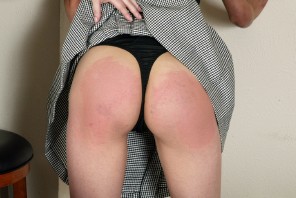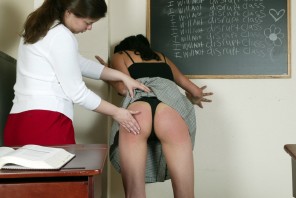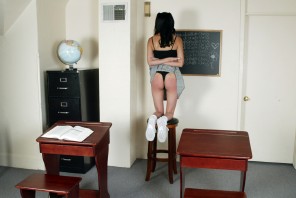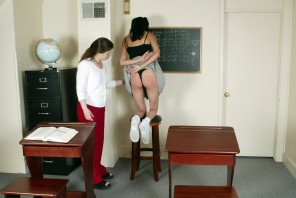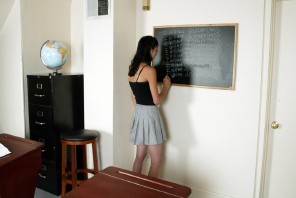 This week at www.spankingbailey.com: Bailey Is Given The Lexan Paddle In Class. Bailey is put into position and given a hard paddling with the lexan paddle after she refuses to do a report for Mr. Daniels' class.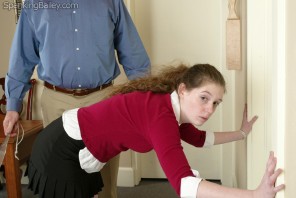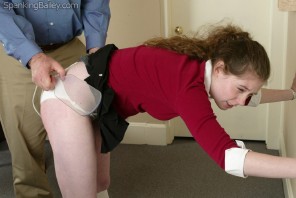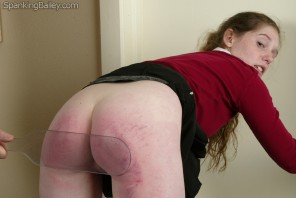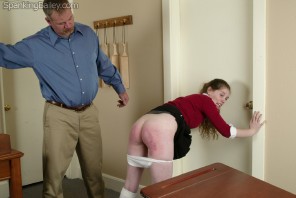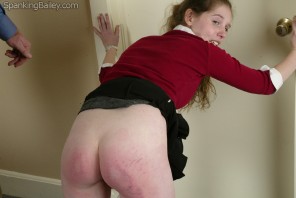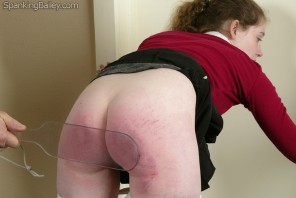 This week at www.otk-spankings.com/www.realspankingspass.com:
Mr. M interviews Chloe and then gives her a two minute handspanking to see how much of a spanking she can take.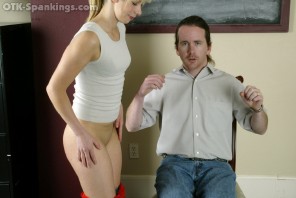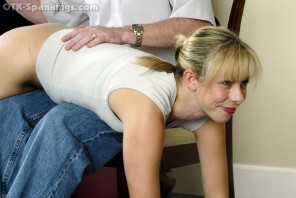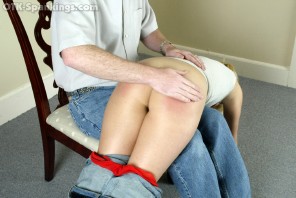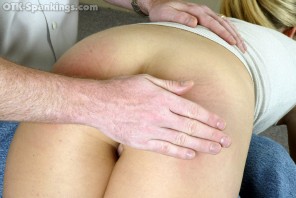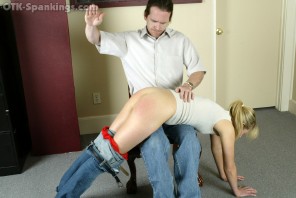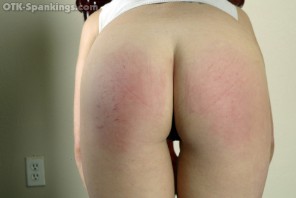 This week at www.realstrappings.com/www.realspankingspass.com:
A Strapping and Corner Time For Riley. Riley is strapped and made to stand in the corner for not coming to her meeting with Ms. Burns.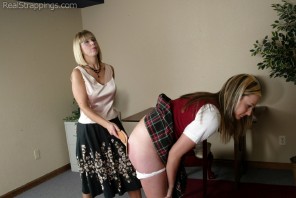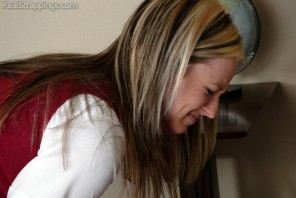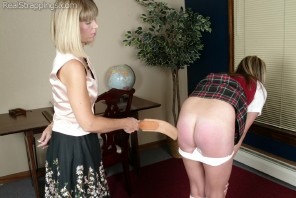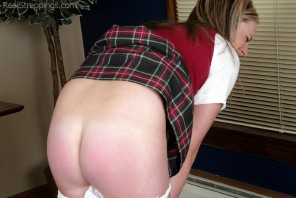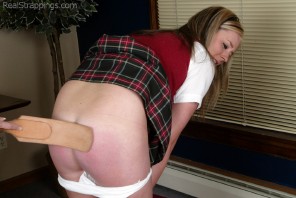 This week in www.samsdiaries.com a true story! Stunning new girl Chloe attended a spanking party run by Sam Johnson, but was very nervous as it was her first time at a CP event. She drank rather too much champagne and had to be put to bed halfway through the party. Sam then had to take Chloe's caning from each of the 6 gentlemen present! When she next sees Chloe on a photoshoot she decides to get her own back and Chloe's beautiful bottom soon ends up being very rosey indeed!!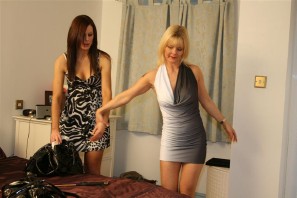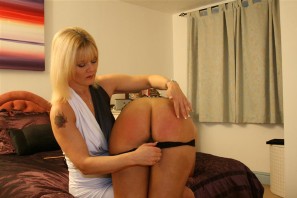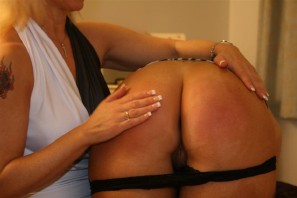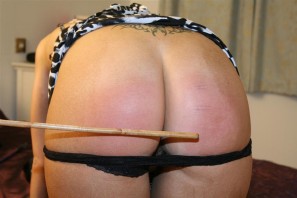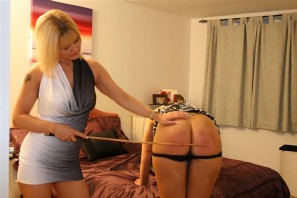 At www.GoodSpankingClassics.com Cleo Nichole and Taylor St. Clair dress in darling little nighties and even Bobbie Tawses' drop-seat pajamas to exchange roommate spankings in The Beauty Treatment!


This week's "Highlight of the Week" at www.punishedbrats.com:
Out Of Line with Dia Zerva And David Pierson. Fresh mouthed Dia insulted David's important client's wife and shows absolutely no regret. She even tells David what he ought to have said himself. Dia quickly finds herself over David's lap for a lesson in manners. While David returns to the party to make amends, Dia is left to reflect on the matter with her nose in the corner and her red bottom on display.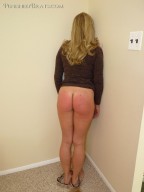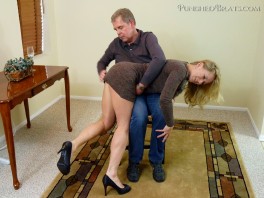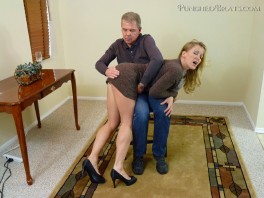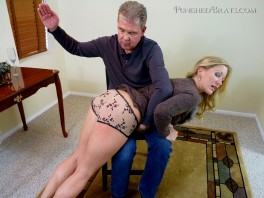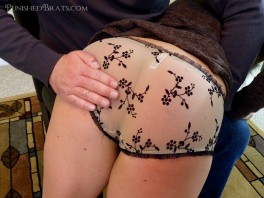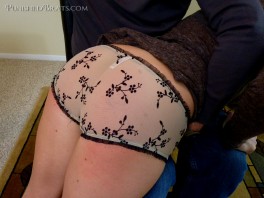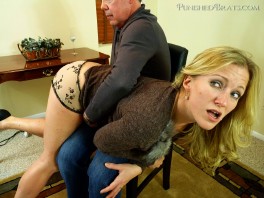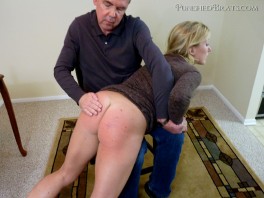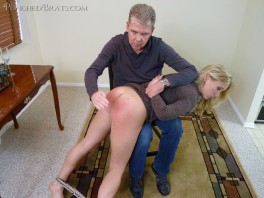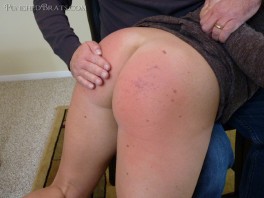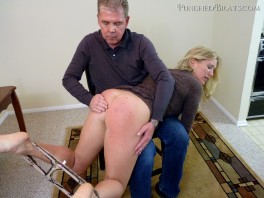 HOME/Main News Page


Support our Free Achive Spanking Site by joining one of the sites below.

Marked Butts - Spanking Online - Realspankings - Firm Hand Spanking - Girl Spanks Girl - Clare Fonda Pass - Punished Brats