April 22, 2011
NEWS AND NOTES
More great cartoons from Dave Ell. The Sammy Simpkins loves spanking series is now 36 strong and all re-mastered so better than ever and have never been seen on the net and are available from Dave in jpeg attatchment for a fee of 10 UK Pounds. Payment is through Paypal, all delivered in one day. Contact lodgy53@yahoo.co.uk or visit www.daveellcartoons.com. The cost is 20 UK pounds for a single panel cartoon and 50 UK pounds for a 4 panel cartoon.

Greg from Bun Beating Fun shared the following story with us:
"Long, long ago a good man was led into temptation by one named Eve and cast out from paradise was he.
And then on one fine day Eve's namesake ventured into a humble New Jersey photography studio wherein a long overdue bare bottom spanking awaited the unsuspecting she.
And somewhere far, far away Adam smiled contentedly as he munched on a big juicy apple for he knew it was every bit as red as Eve's bottom was soon to be."
Gotta wonder if maybe the sky didn't turn dark during the filming of this spanking.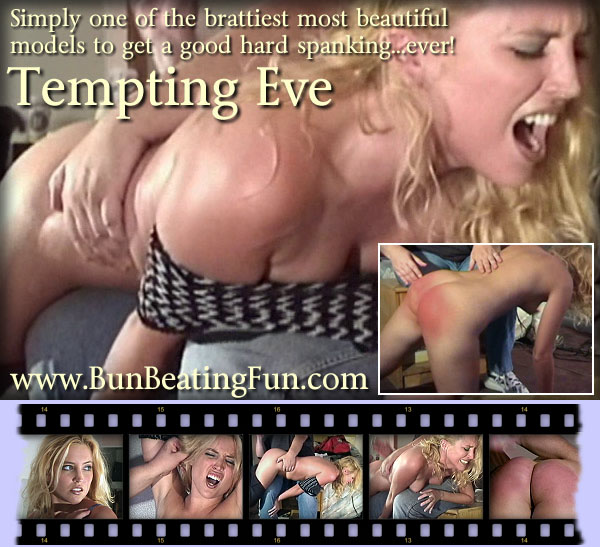 Click on pictures or HERE for more pictures and a sizzling hot preview clip.
From Blushing Books:
Spring is in the air, and what better way to celebrate than with a free book - plus nine hot new titles - from Blushing Books.
That's right. We're so proud of our new store, that we want to invite everyone to see how easy it is, and to get themselves an account! So, 1 free story, every month. It will change, though, and free stories will lose their freeness. So get it while you can!
http://www.blushingbooks.com/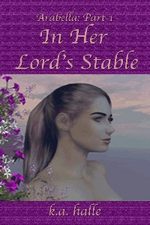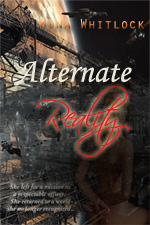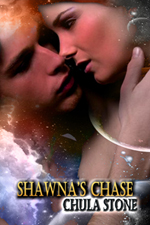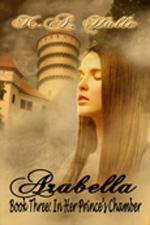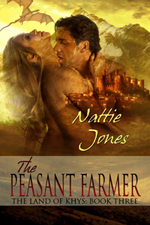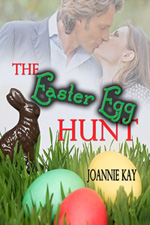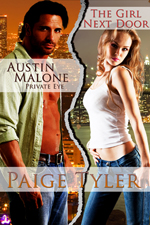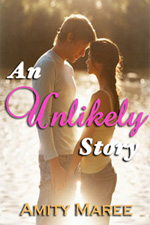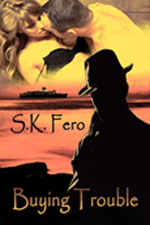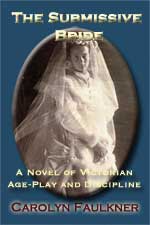 From David Pierson of www.punishedbrats.com:
We have a big shoot coming up on Saturday. I know we will be shooting and spanking a lovely girl name Pi. I'd tell you more but the situation is a bit uncertain.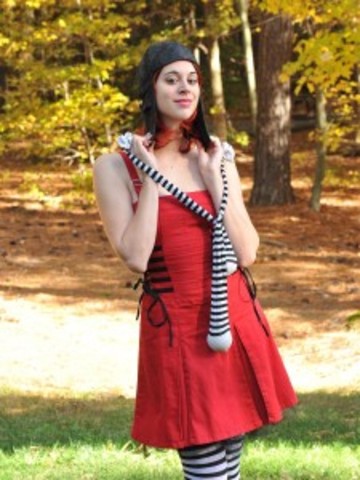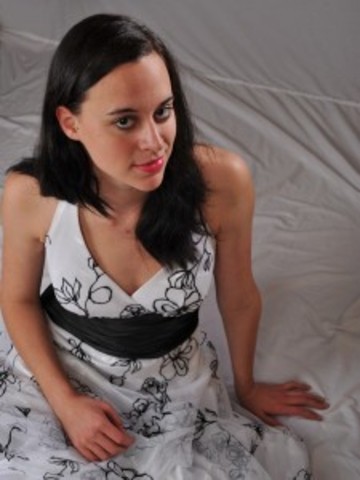 God, I hope this falls into place. Working hard to see that it does.
Now a look at the week that was in brats:
http://www.punishedbrats.com/twitter/4-20-11/042011.htm
http://www.punishedbrats.com/twitter/4-18-11/041811.htm
http://www.punishedbrats.com/twitter/4-15-11/041511.htm

INDIVIDIAL CLIP SITE NEWS
Spank Channel: http://www.clips4sale.com/store/22862/: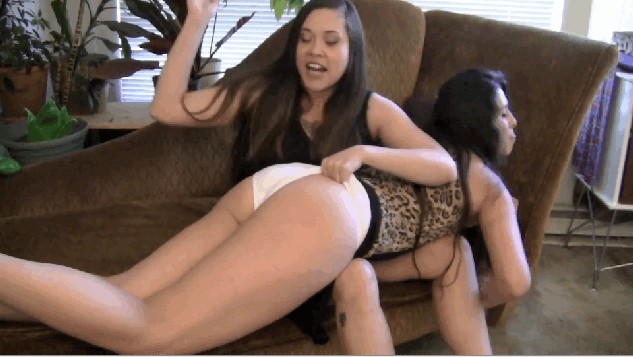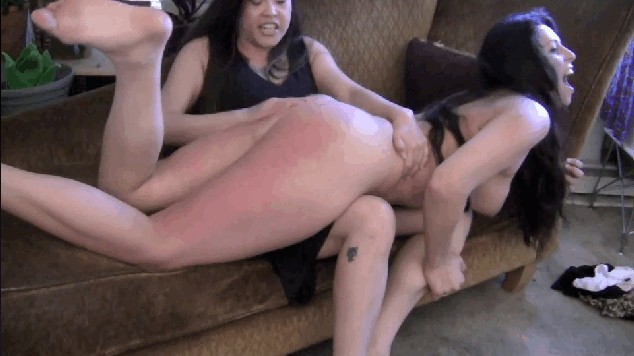 SPANKING SITE UPDATES
This week at www.PunishedBrats.com:
Aunt Steps In - part 2 and Full Movie with Lorraine and Miss Amber Wells. Fresh mouthed Lorraine is still trying to take control of the situation by telling Amber when the spanking should end. But Amber won't stop until she decides it's enough.
Saboteur - part 1 with Lavender Rayne and David Pierson. When David denies Lavender the rest of the day off, she disables the company server in an attempt to bring the work day to a halt.
Perfume Girl - part 2 and Full Movie with Pixie and Veronica Bound. Pixie's sales technique fell flat with Veronica and she is definitely going to be in the red this quarter.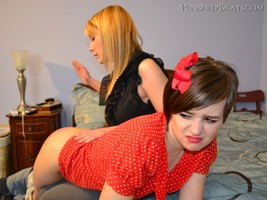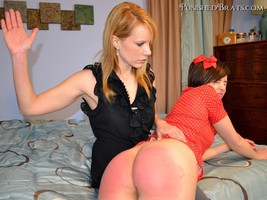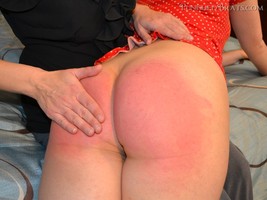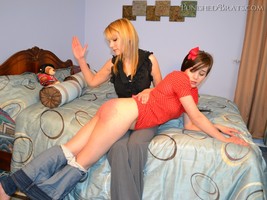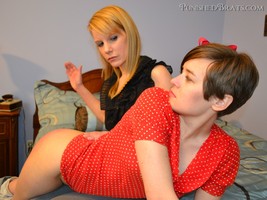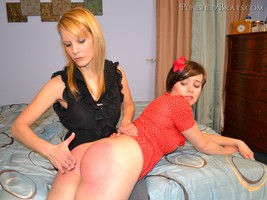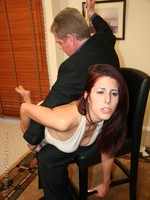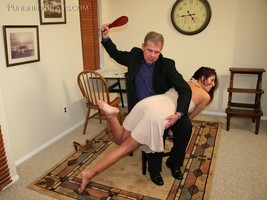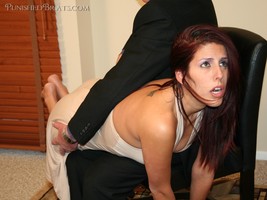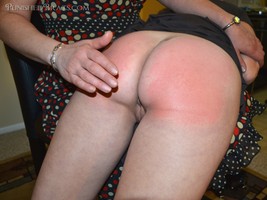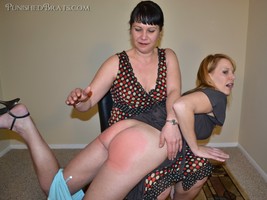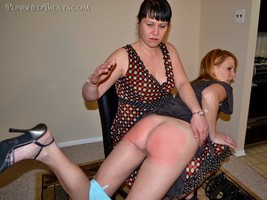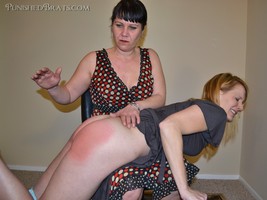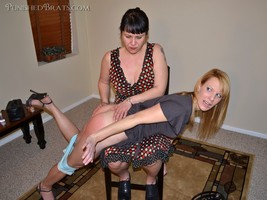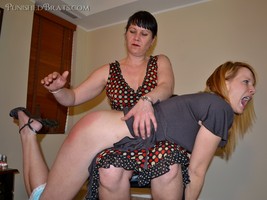 This week at www.girls-boarding-school.com: Bag Control.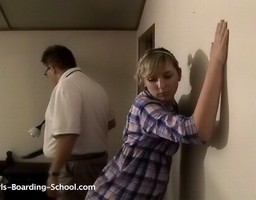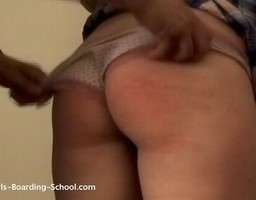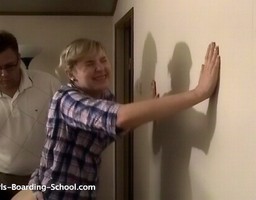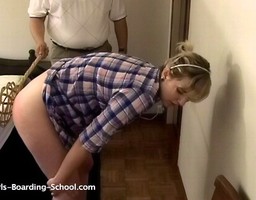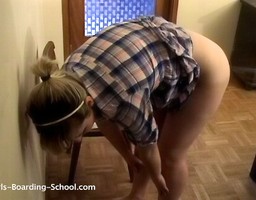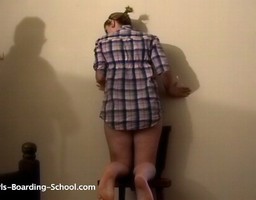 This week at www.realspankings.com/www.realspankingspass.com:
Monica is Paddled in the Living Room. A nervous, waiting Monica is bent over the arm of the couch to be paddled for an offense related to her cell phone.
Brooke Punished for Taking Mr. M's Phone Charger (Part 1 of 2). Mr. M intercepts Brooke and asks her why she is late. She explains she has been trying to call M, but it just kept going...
Ivy Paddled Outside For Being Late. Mr. M catches Ivy getting out of her car, late again. Luckily he has a nice new paddle to use on her bottom. He spanks her...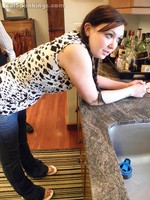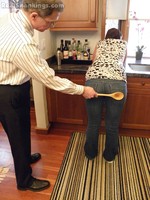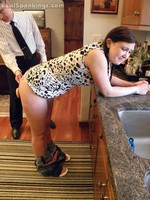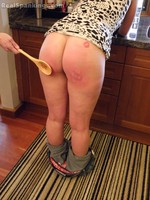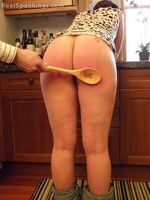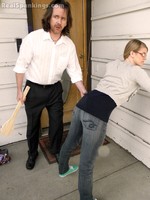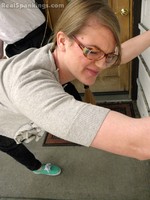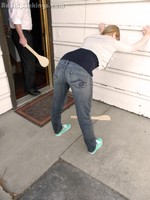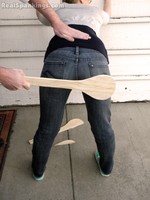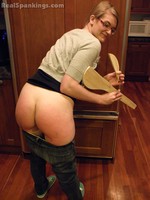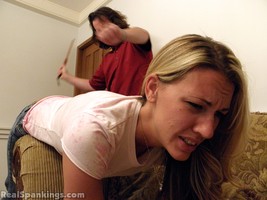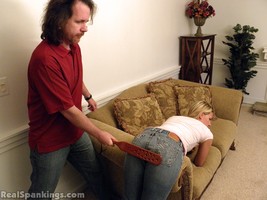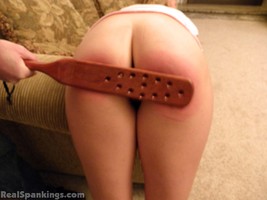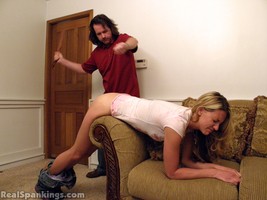 This week at www.firmhandspanking.com:
147 with a school strap for Goldie after failing a physics class in Reform School. 147 spectacular strokes with an Irish school strap teach sultry student Goldie Rosemont a memorable lesson for failing a physics class. This is no token hide tanning: Mr Strickman is a skilled disciplinarian. Her shaking legs show it's getting to her. Watch out for stunning slo-mo replays!
Alison Miller in Boot Camp - My bottom was tested to the limit," admits Alison Miller. The grand finale gives her a choice of an eye-watering 18 with a cane, bare, or another week at Boot Camp. Earl Grey doesn't hold back: for the last six she has to stand on her toes. Outstanding! See all the action on Reaction Cam too..
Samantha Woodley in Learning Curve - She's stolen and she's lied. Now she's on a Learning Curve of pain. Samantha Woodley's beautiful bare bottom stings from 74 strokes with a rattan loop, before Eric Strickman puts a bar of soap in her mouth and spanks those jutting booty cheeks - hard. This is a lesson she won't forget!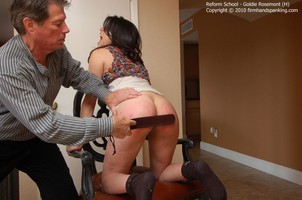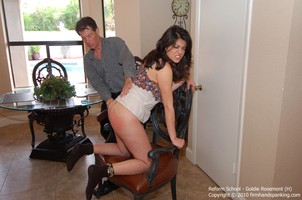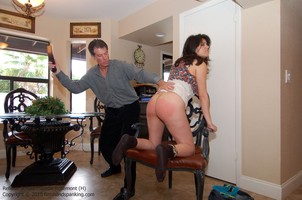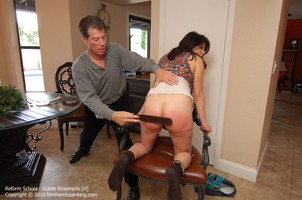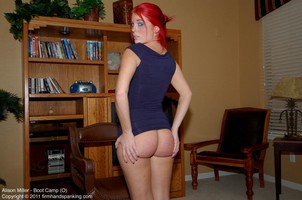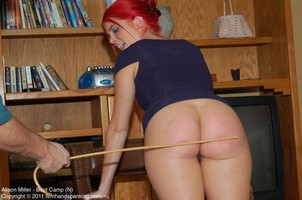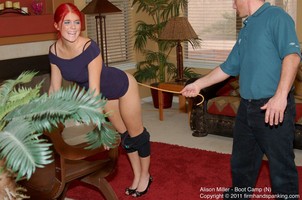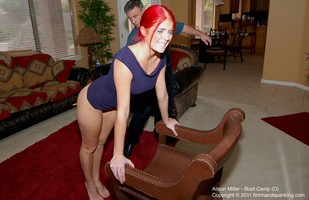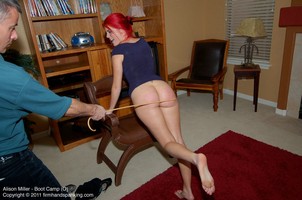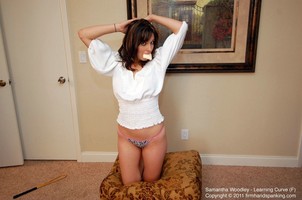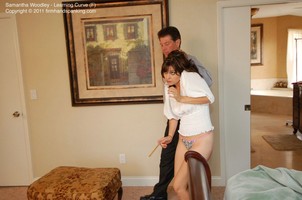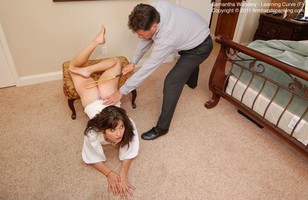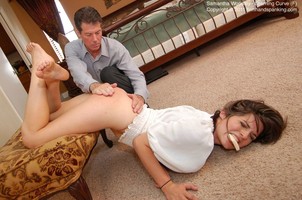 At www.GoodSpanking.com Molly Matthews is nude, except for her collar and leash. This week she endures a strict and embarrassing cropping. MILF brat, Alexis Steele becomes visibly aroused during one of the hardest Chelsea Spanks sessions ever!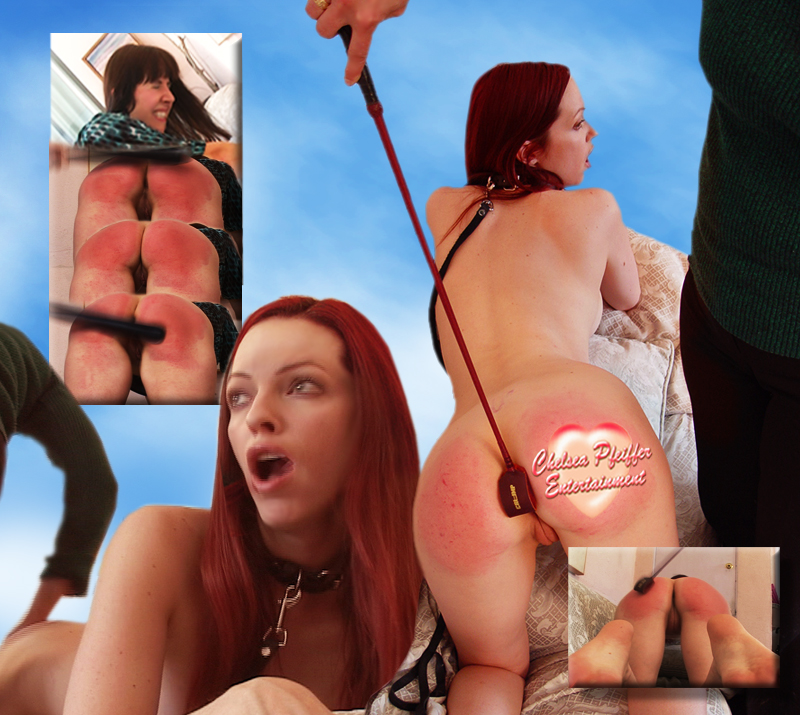 At www.SpankSinn.com Chelsea has her hands full with a naughty Sinn. Don't worry. Chelsea knows how to handle over-sexed, naughty ladies!


A prettily pantied Amber Pixie Wells guest stars on www.myspankingroommate.com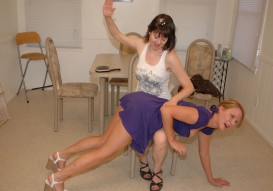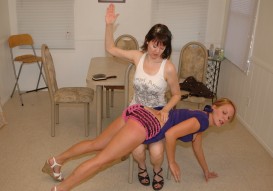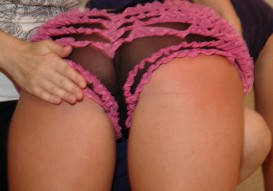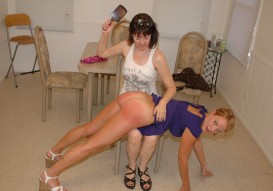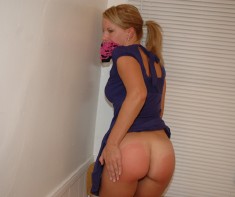 This week at www.realspankingsinstitute.com/www.realspankingspass.com:
The Dean drags Brooke out of her dorm room to paddle her for being late to gym.
After being Paddled and strapped by Mr. King, The Dean decides to administer a very long OTK hand-spanking to Monica for getting punished twice in a day.
Ivy is placed in time out by The Dean and told not to move from position. The Dean acts as though he is leaving the room and decides to see if she follows his directions. Alas, she does not. He catches her move and she is bent over for a hand spanking right there on the spot.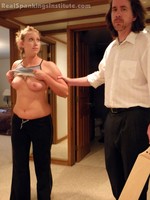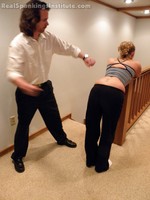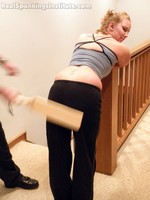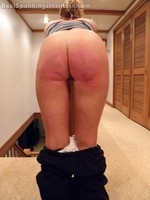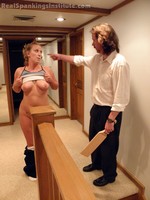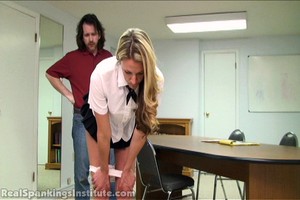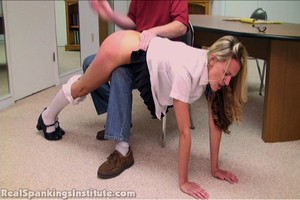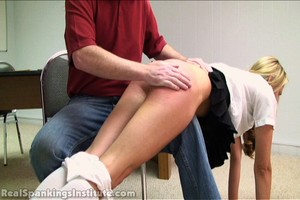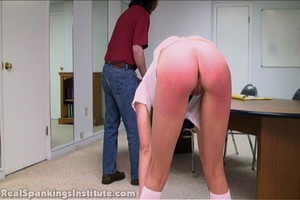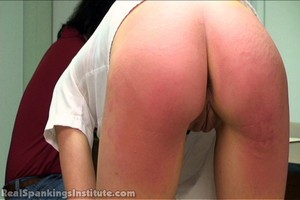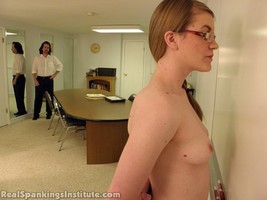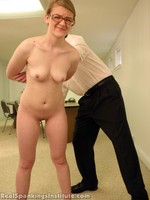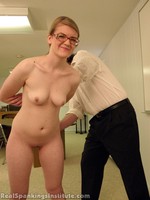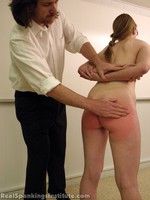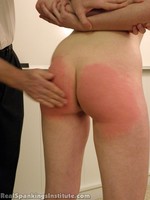 This week on www.sarahgregoryspanking.com, Sarah's mom comes home early from vacation to find not only her own bed is a mess, but there are condoms in it too. At first Sarah lies about the fact that she used her mom's bed for sex, but once she is getting a good spanking, she is quick to tell the truth and plead for forgiveness.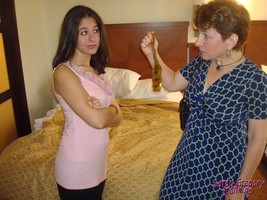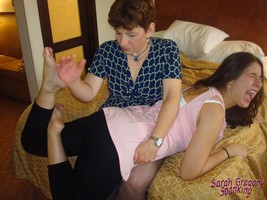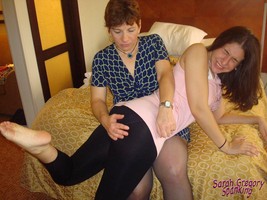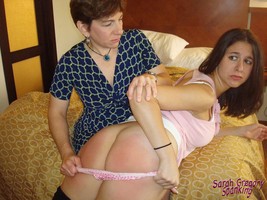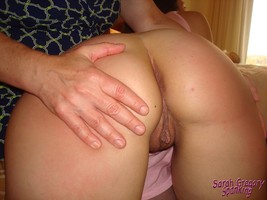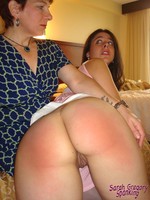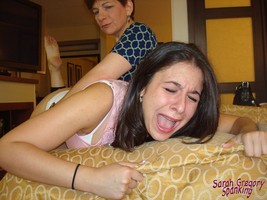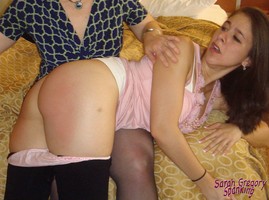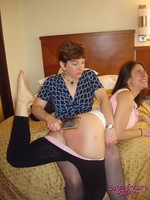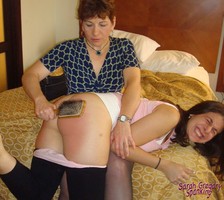 This week at www.spankingbarebutts.com:
A fan of the site wanted to see Bryanna get her mouth washed out with soap so we did a custom video for them that we think you guys will enjoy! After having her mouth washed out with soap for using bad language Bryanna is then spanked long and hard by hand, with a paddle, and with a belt! The entire experience brings Bryanna over the edge and by the end of her punishment she is crying uncontrollably!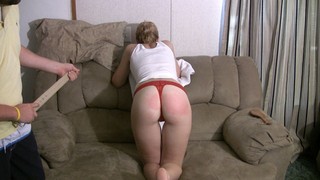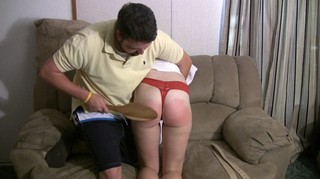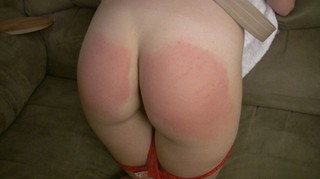 The latest updates at www.spankingserver.com: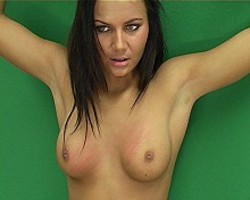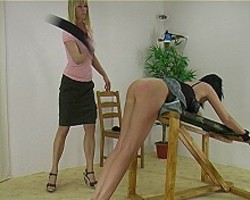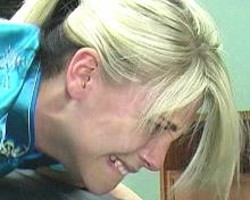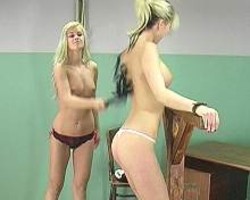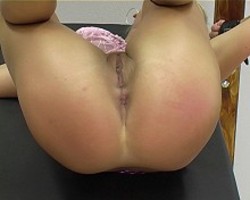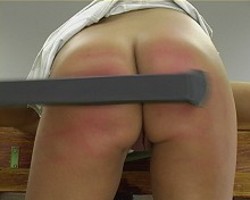 Some pics from clips available in the members area at www.spankingclips.eu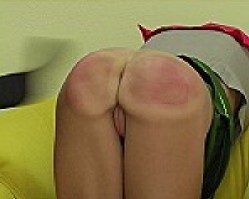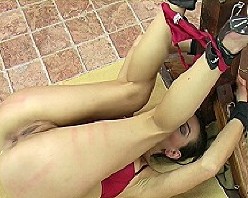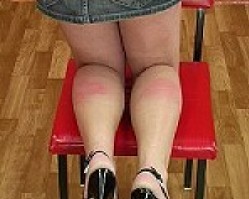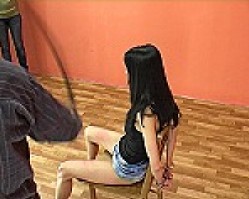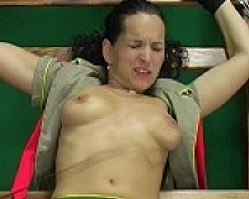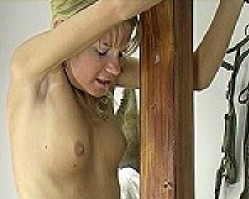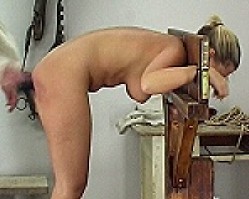 Spanking & Shame has announced a Relaunch. A new design, new content and exciting new members features! www.spankingshame.com.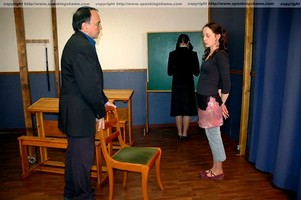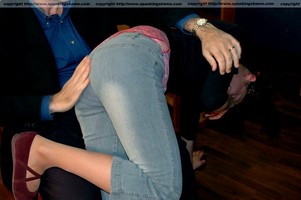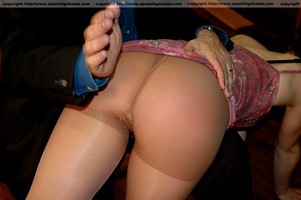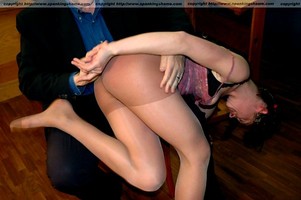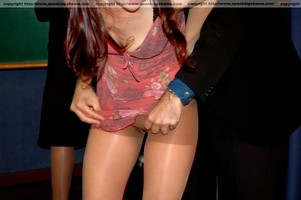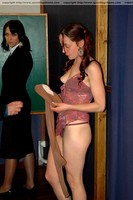 At www.bars-and-stripes.com: Amy in solitary day 2 p2.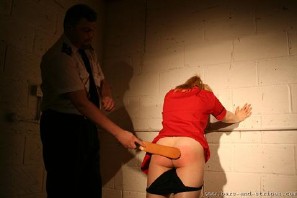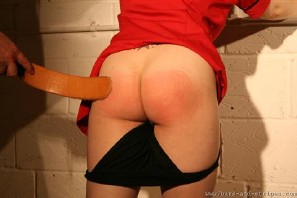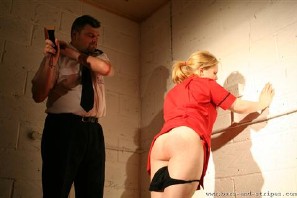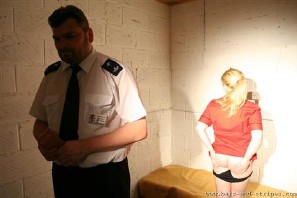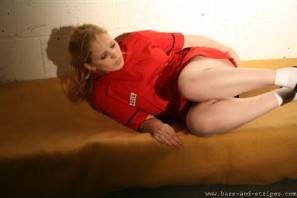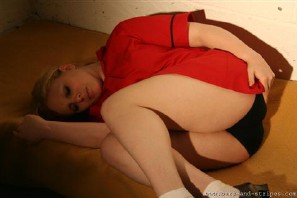 New at www.dallasspankshard.com:
Sorority Girl.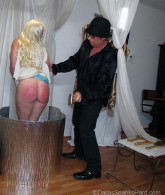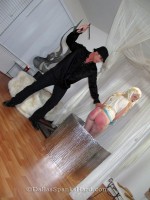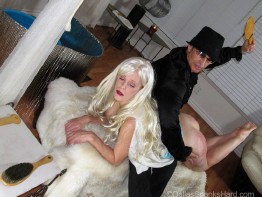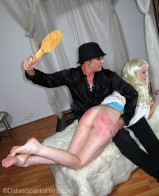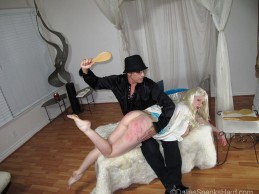 Now at www.real-life-spankings.com: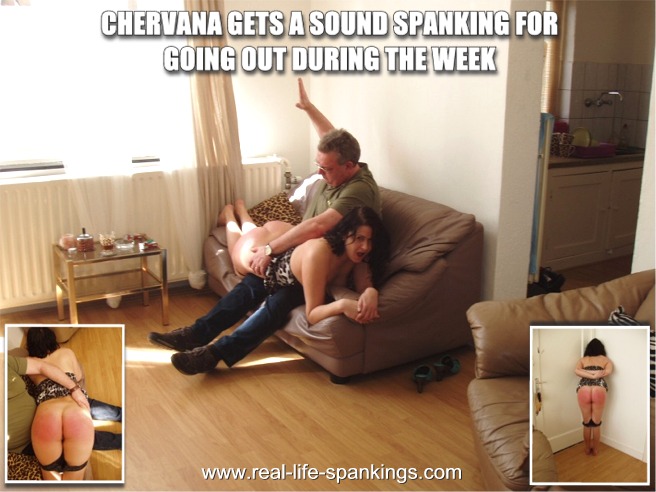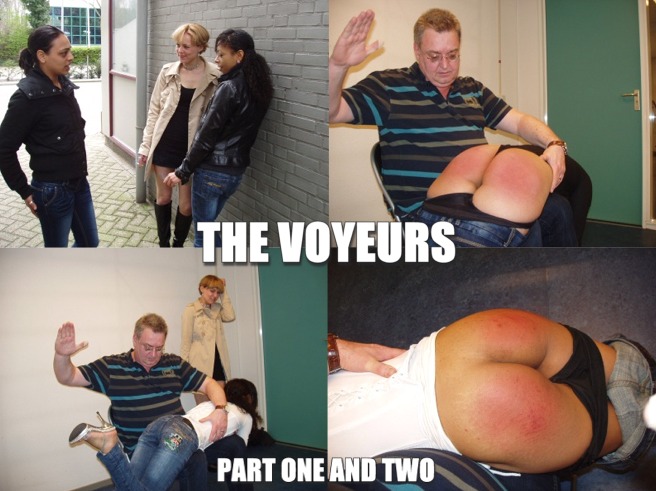 This week at www.cutiespankee.com: The bullied girl finally gve a hard blow to perverted female teacher.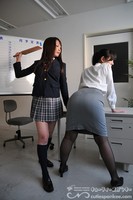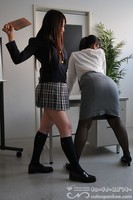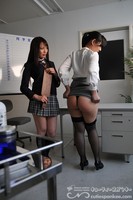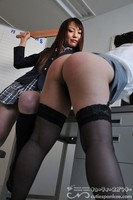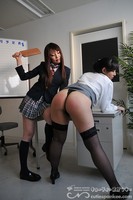 The latest from http://www.spanked-in-uniform.com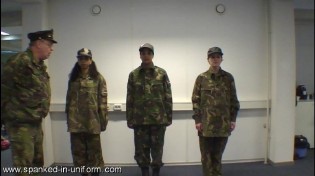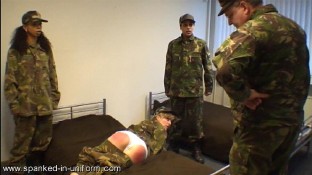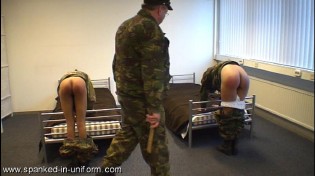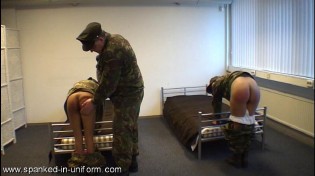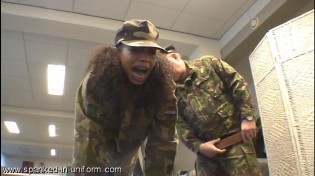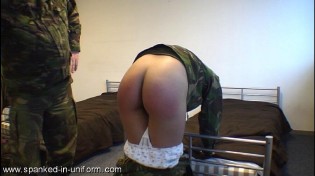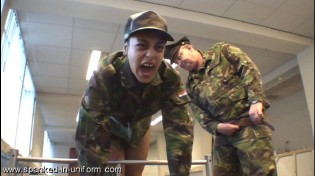 Now at www.english-spankers.com: Emma the young maid has been caught stealing and has to face the punishment. The housekeeper decides that she will receive the leather strap on her bare bottom. Knickers removed she bends over as the leather strap does its work on her bare bottom. She may have thought that the pain would not be too bad but what a mistake. Housekeeper Katy Diddit has a strong right arm and lays into her tender young bottom.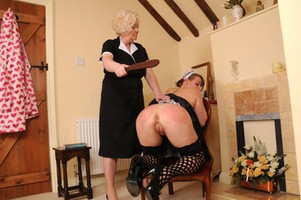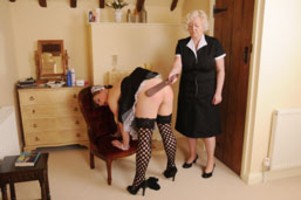 This week at www.spanking-family.com: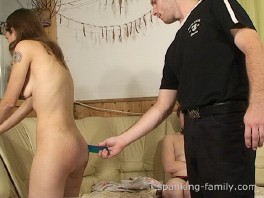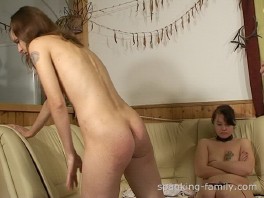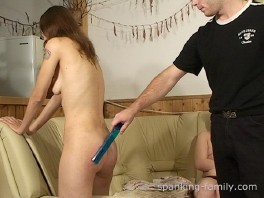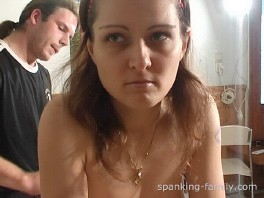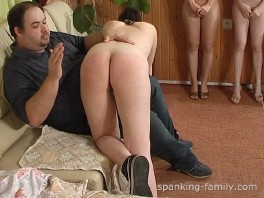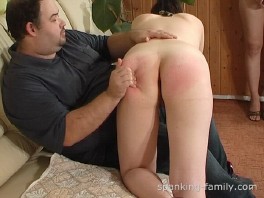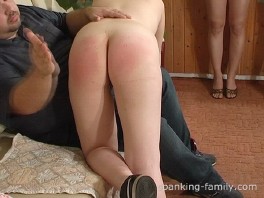 Now at http://www.hand-spanking.com: Saya hates good girls like Kurumi and sets her up for a severe thrashing from the teacher by making it look like Kurumi has been smoking. But her deception is discovered and timid Kurumi finds the power to join the teacher and punish Saya. Kurumi gets revenge and it's a red-hot bum for a naughty girl! This would be Kurumi's last film in our site.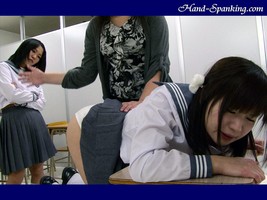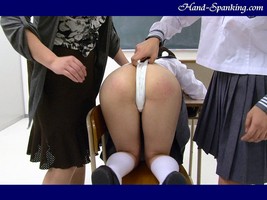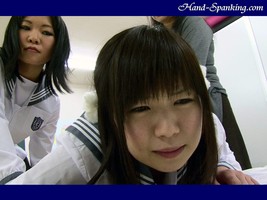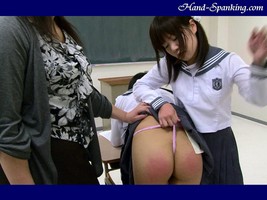 This week at www.spankamber.com: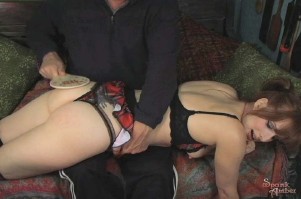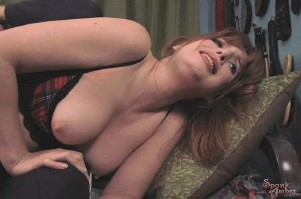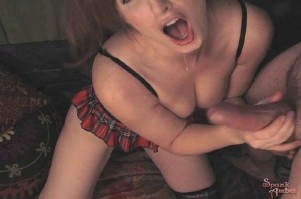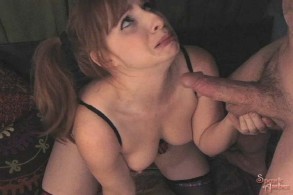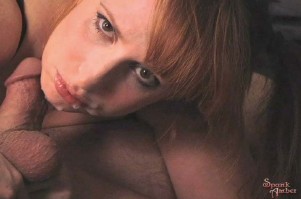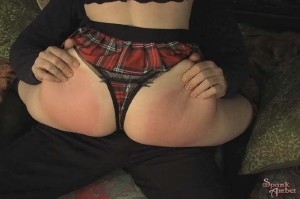 This week at www.amberspanks.com: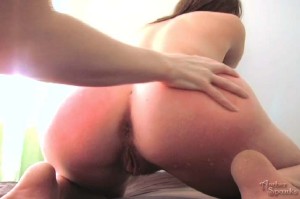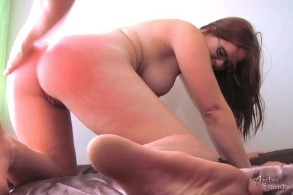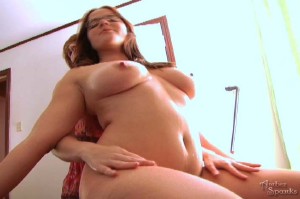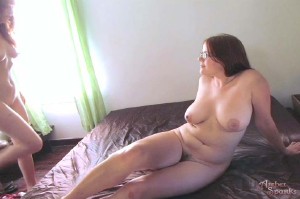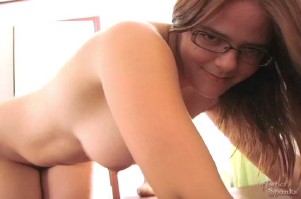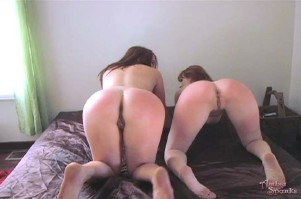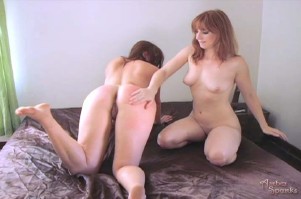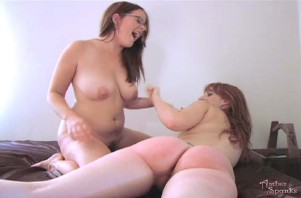 Now playing at www.aaaspanking.com: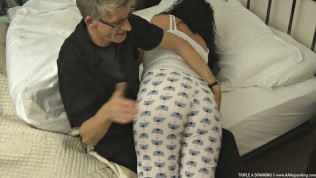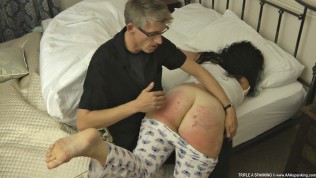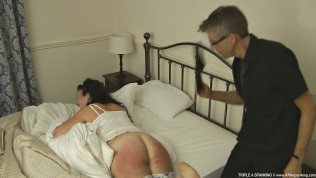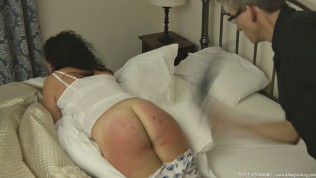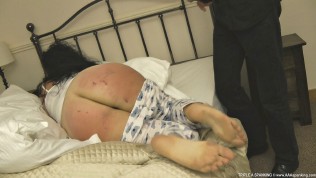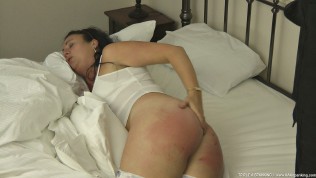 This week at www.spankingteenjessica.com/www.realspankingspass.com:
Cane Experiment. Multiple positions, multiple canes. An interview style session where we try out different canes in different positions.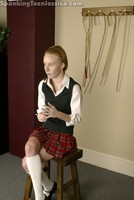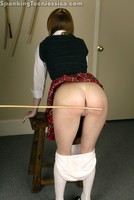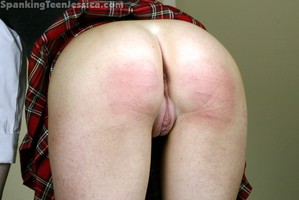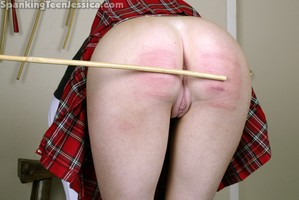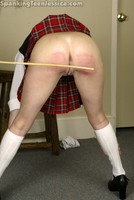 This week at www.spankingteenbrandi.com/www.realspankingspass.com:
Brandi Profile: Belt Strapping for Underage Drinking. Brandi profile punishment continuation. We address the underage drinking, second belt punishment over her panties.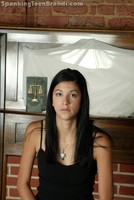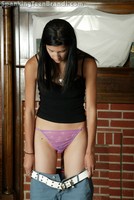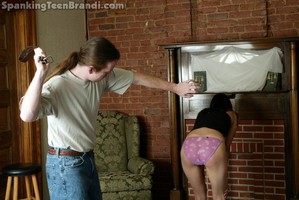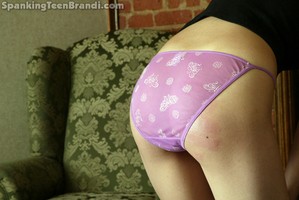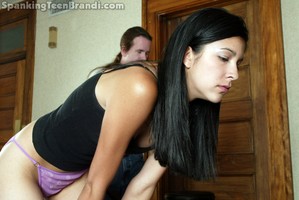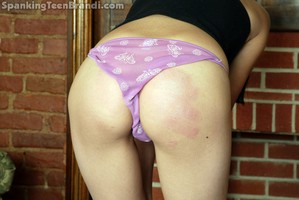 This week at www.spankingbailey.com: Bailey Is Given The Lexan Paddle In Class. Bailey is put into position and given a hard paddling with the lexan paddle after she refuses to do a report for Mr. Daniels' class.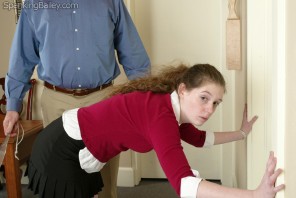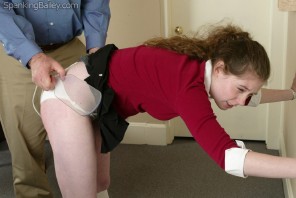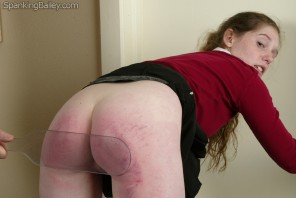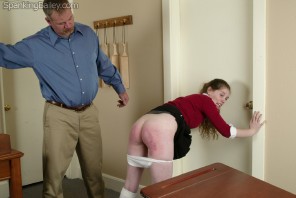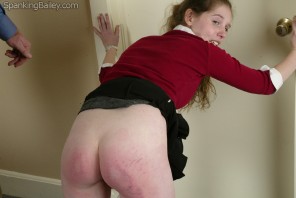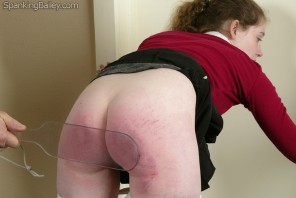 This week at www.otk-spankings.com/www.realspankingspass.com:
Chelsea's Dorm Inspection. Chelsea receives an OTK hand-spanking from the Dorm Mom after she fails room inspection.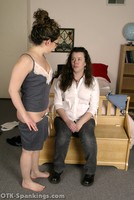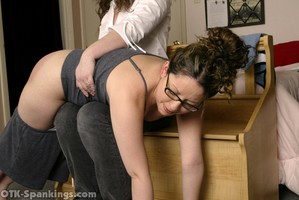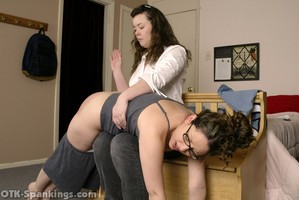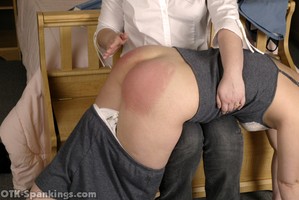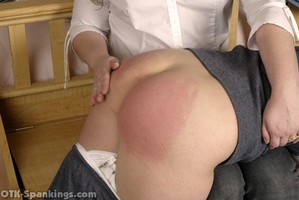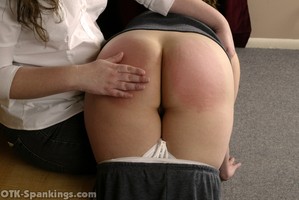 This week at www.realstrappings.com/www.realspankingspass.com:
Mr. Daniels overhears Kailee telling Monica that she is not going to spank her even though she needs it. Mr. Daniels comes in and sends Monica off to class and then bends Kailee over and spanks her..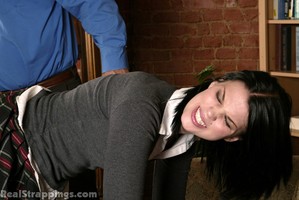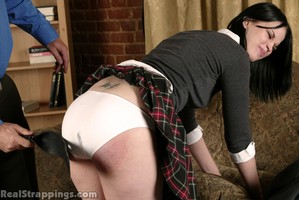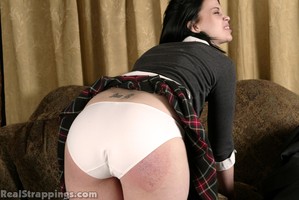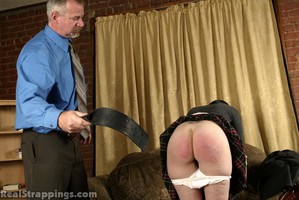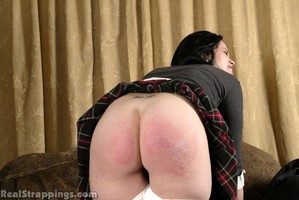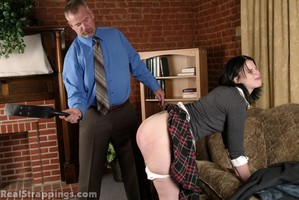 This week in www.samsdiaries.com Sam Johnson is leading new girl Chloe astray in "Cabin Crew." Caught stealing duty free booze and selling it at a profit, the girls are punished with spanking, strapping and caning and are soon very sorry indeed!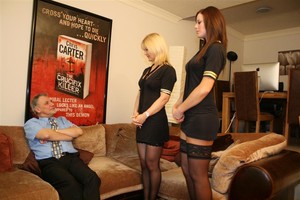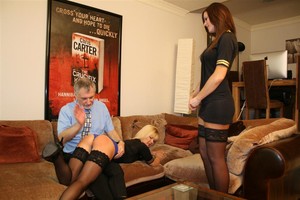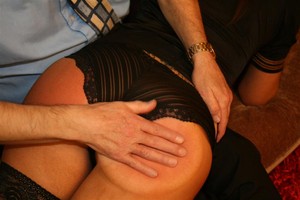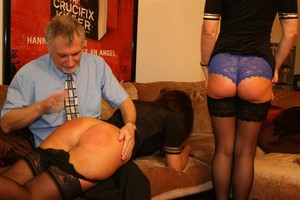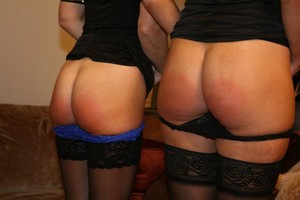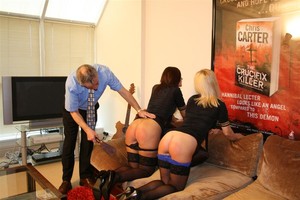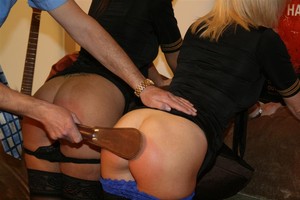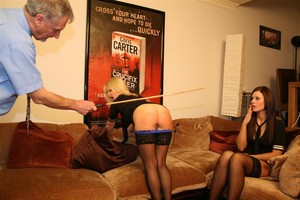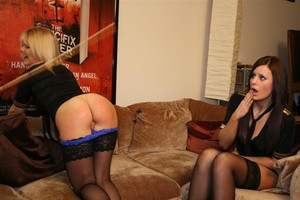 At www.GoodSpankingClassics.com Cassandra Knight and Meitze Katzen go spanking la strange in masks and lingerie.

This week's "Highlight of the Week" at www.punishedbrats.com:
Aunt Steps In with Lorraine and Miss Amber Wells. Lorraine has always gotten away with her bad behavior because her Aunt Amber was too close in age to convincingly discipline her. But Amber has decided she needs to be the responsible one and takes the little brat over her knee. Fresh mouthed Lorraine is still trying to take control of the situation by telling Amber when the spanking should end. But Amber won't stop until she decides it's enough.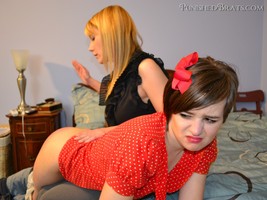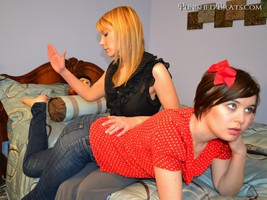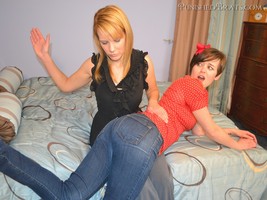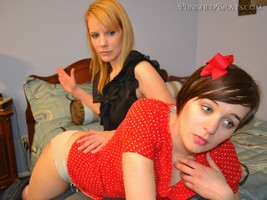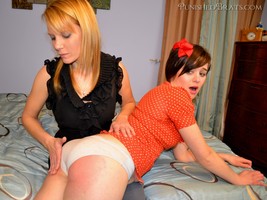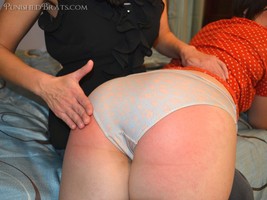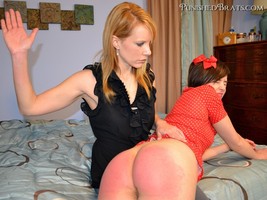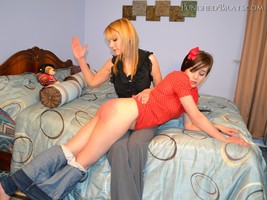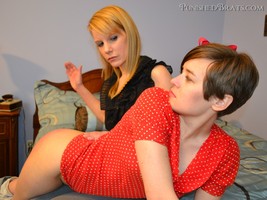 HOME/Main News Page


Support our Free Achive Spanking Site by joining one of the sites below.

Marked Butts - Spanking Online - Realspankings - Firm Hand Spanking - Girl Spanks Girl - Clare Fonda Pass - Punished Brats