May 6, 2011
NEWS AND NOTES
More great cartoons from Dave Ell. This is the latest for www.woodettes.wordpress.com. The Sammy Simpkins loves spanking series is now 36 strong and all re-mastered so better than ever and have never been seen on the net and are available from Dave in jpeg attatchment for a fee of 10 UK Pounds. Payment is through Paypal, all delivered in one day. Contact lodgy53@yahoo.co.uk or visit www.daveellcartoons.com. The cost is 20 UK pounds for a single panel cartoon and 50 UK pounds for a 4 panel cartoon.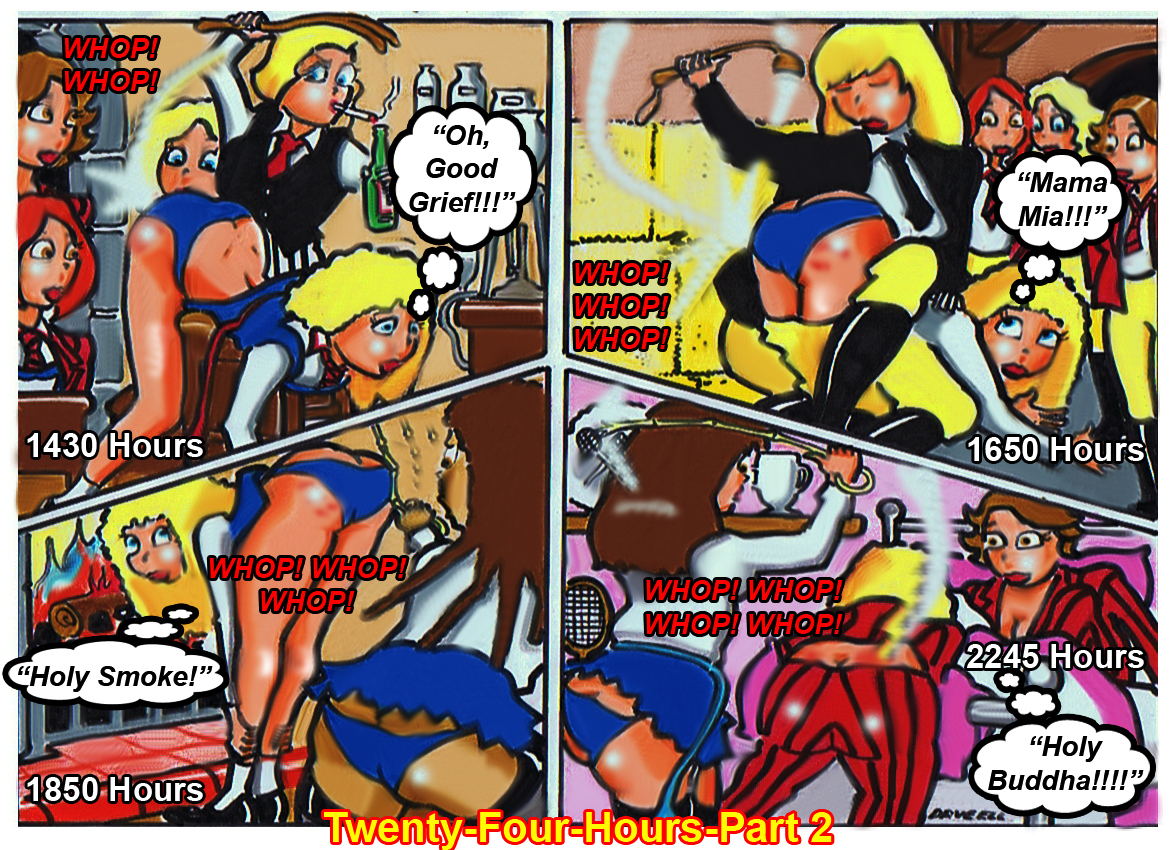 From David Pierson of www.punishedbrats.com:
With my brother and Pixie being on the DL, I nearly forgot that our 5th anniversary is coming up. ( June)
By way of saying thank you , we are selling our 90 day package for $41.00 and our single purchase memberships for $20.00.
Without you, PB would not be possible.
Now a look at the week that was in brats:
http://www.punishedbrats.com/twitter/5-4-11/050411.htm
http://www.punishedbrats.com/twitter/5-2-11/050211.htm
http://www.punishedbrats.com/twitter/4-29-11/042911.htm

INDIVIDIAL CLIP SITE NEWS
Spank Channel: http://www.clips4sale.com/store/22862/: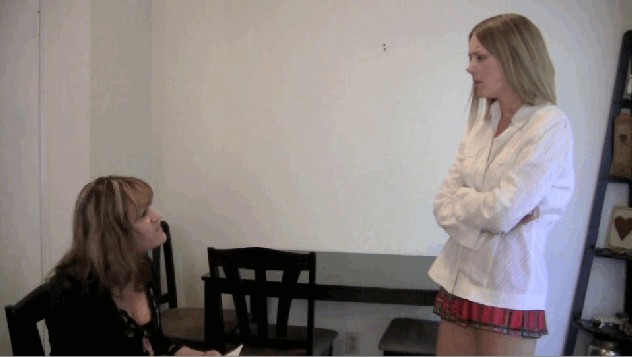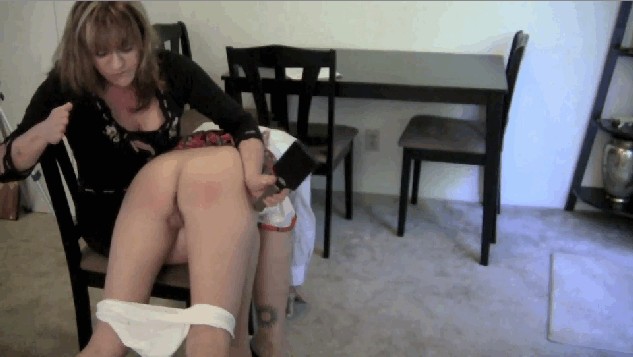 SPANKING SITE UPDATES
This week at www.PunishedBrats.com:
Moving Out - part 2 and Full Movie with Juliet and Veronica. Juliet may be moving out, but she will always be Veronica's daughter, so will this be the last maternal spanking she gets? Probably not.
Sorority Showdown- part 1 with Pixie and Veronica. Pixie tipped off the college administration about the wild parties one of the sororities were throwing. After thoroughly punishing the sorority girls, Veronica takes the paddle to Pixie's bottom for being a tattle.
Webcam Girl - part 2 with Joelle and Miss Chris. Bet her webcam fans would love to see Joelle's glowing red bottom after Miss Chris is done giving her a hairbrush spanking.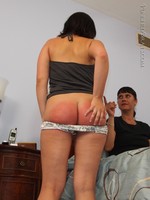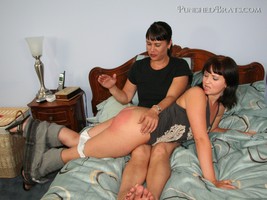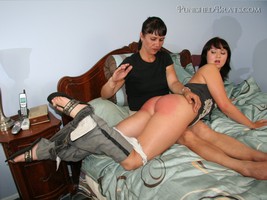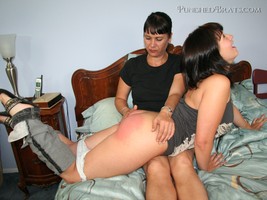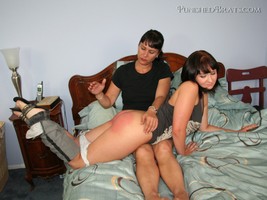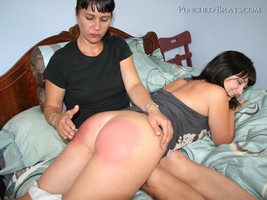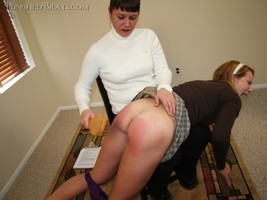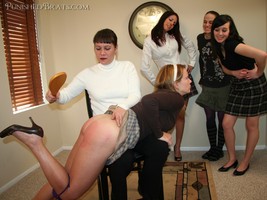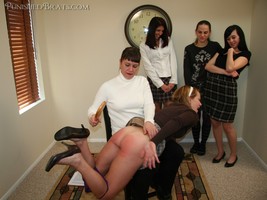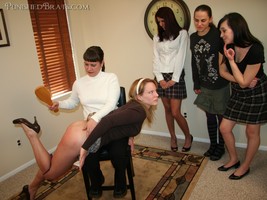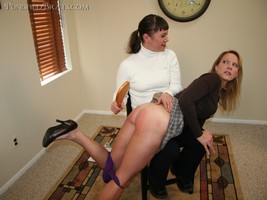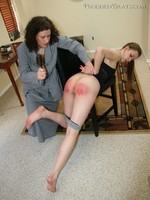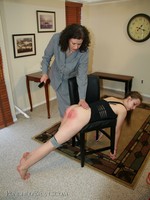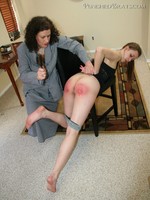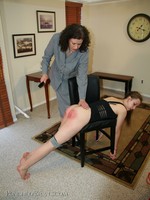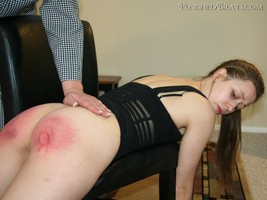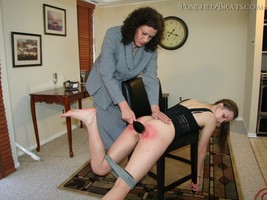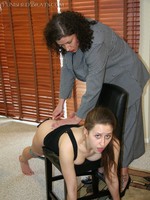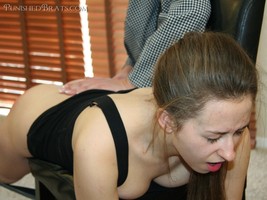 This week at www.girls-boarding-school.com: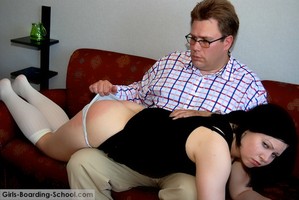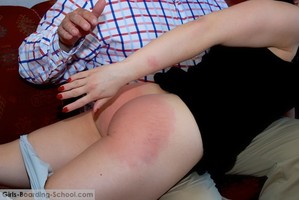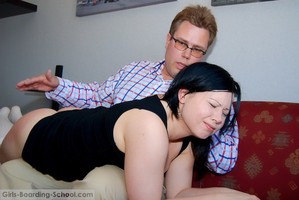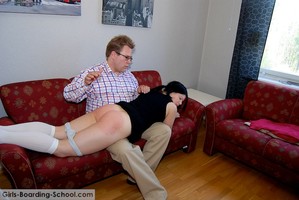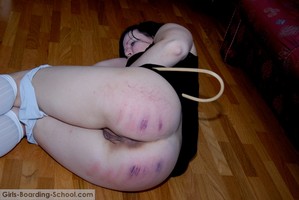 This week at www.realspankings.com/www.realspankingspass.com:
Lila and Frankie Paddled in Front of Miss Kay (Part 1). Miss Kay calls in Lila who is nervously waiting next to Frankie in the lobby. Mr. M tells Lila to bend over to receive her paddling. She is paddled hard over her jeans. Frankie waits and listens in the lobby for her turn.
Lila and Frankie Recieve a MouthSoaping. A topless Lila and Frankie are given a mouth soaping.
Lila and Frankie Paddled in front of Miss Kay (Part 2). Lila is told to return to her seat, and Miss Kay tells Frankie it is her turn to be paddled by Mr. M. Frankie bends over at the wall and is paddled hard, in front of Miss Kay.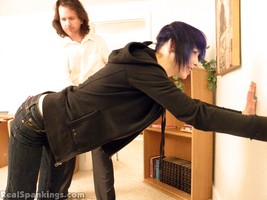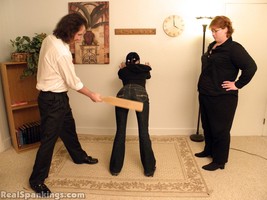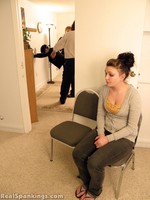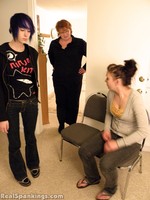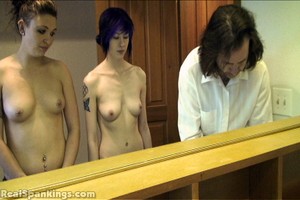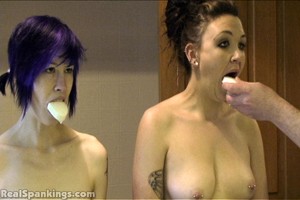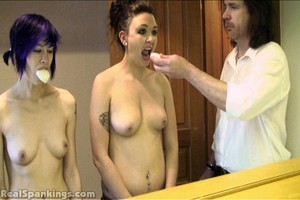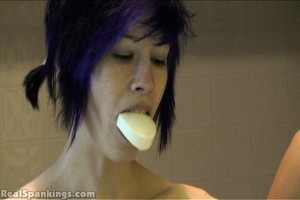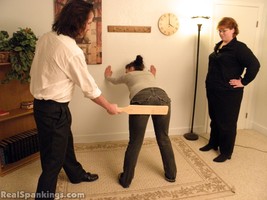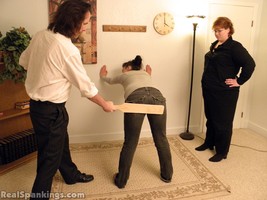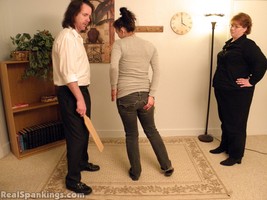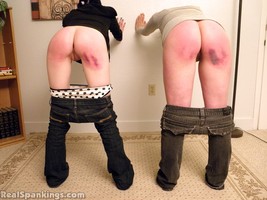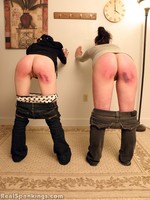 This week at www.firmhandspanking.com:
Beautiful blonde Adrienne's 20 strokes with a slipper for hiding implements! Stunning 6ft blonde Adrienne Black hides Earl Grey's punishment implements in College Discipline. But he finds an old rubber-soled slipper to set her bare bottom on fire! Spectacular slow-mo replays of selected swats show her cheeks wobbling! "The slipper stung so bad, 20 left me sore," she said.
Monica Bouget in Reform School. Ouch! Exotic beauty Monica Bouget's tight butt cheeks color up real good with a paddling! See that leather oval crack across her unprotected buns 20 times as Reform School principal Mr Reed punishes her for running a lingerie party in the dorm. Catch the pouts on Reaction Cam too!
Corinne Gonzalez in Maid Trouble - What? Walking the dog for over three hours? Liar! That gets a darn hard 246-smack spanking for lying! Corinne Gonzalez takes her medicine from employer Allaura Shane in Maid Trouble. "She didn't let up at all, just kept smacking my butt!" complains Corinne. Bun-jiggling slow-mo replay!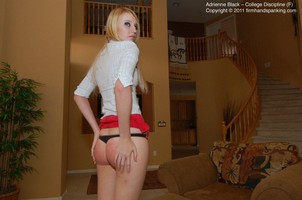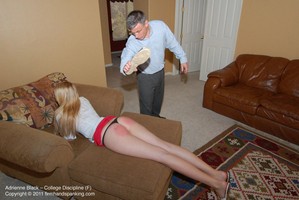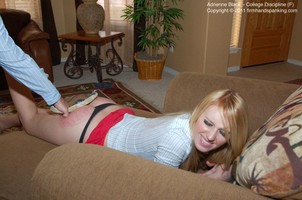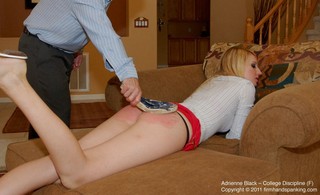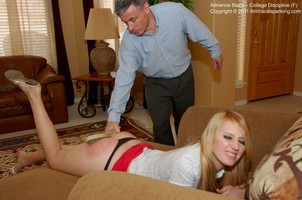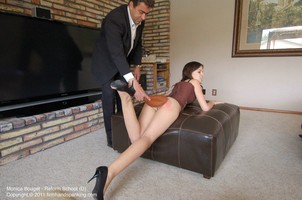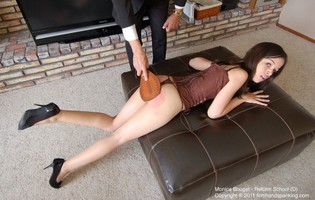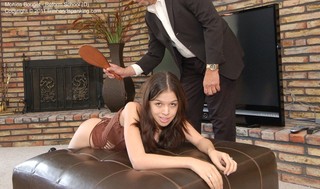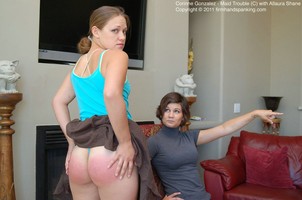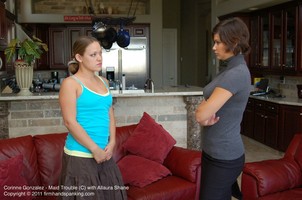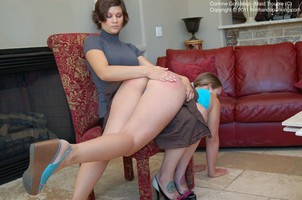 At www.GoodSpanking.com this week, naked and thoroughly spanked Molly Matthews finally reaches the end of her hot-bottomed ordeal and then we begin with a new/old Chelsea Spanks as we begin to bring back our earlier Chelsea Spanks movies (with improved quality from back then, of course). Come meet, or get reacquainted with Cherry!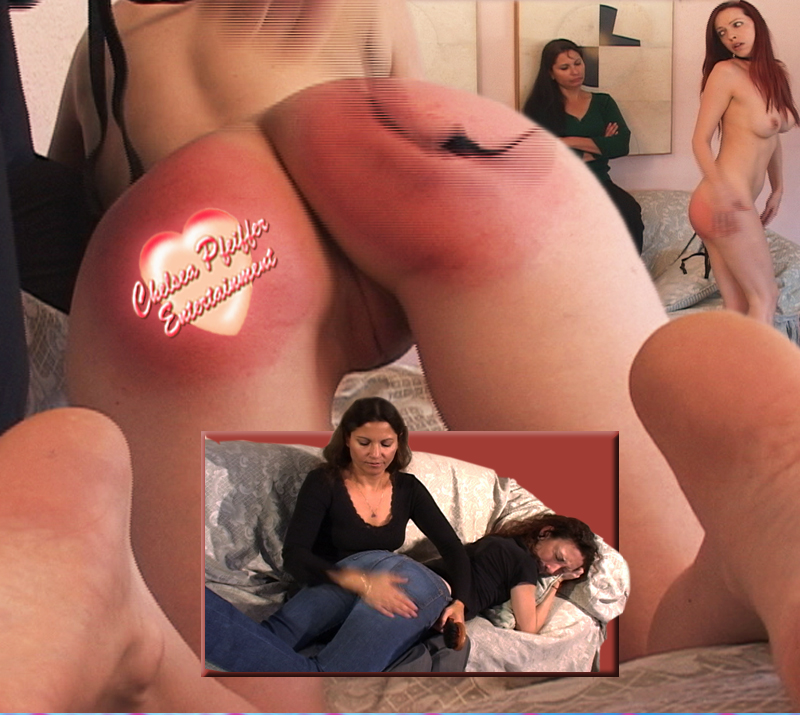 At www.SpankSinn.com this week Chelsea makes Sinn-the-tease please herself as she's spanked. That ought to teach her!


A prettily pantied Amber Pixie Wells guest stars on www.myspankingroommate.com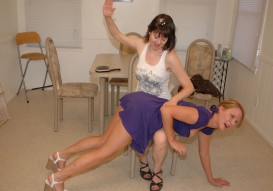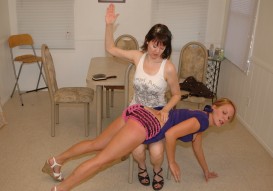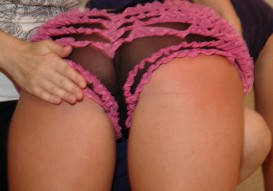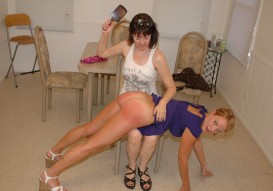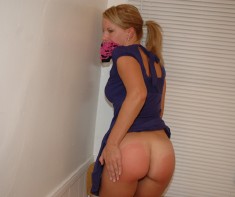 This week at www.realspankingsinstitute.com/www.realspankingspass.com:
Lila and Frankie Punished by New Employee Miss Kay(Part 1). The Dean brings the ever so tardy girls Frankie and Lila into the room to explain to Miss Kay that corporal punishment is used in The Institute. He instructs her to give Lila a hand spanking for her disobedient behavior.
Lila and Frankie Punished by New Employee Miss Kay (Part 2 of 2). After Lila is hand spanked, she is told to switch positions with Frankie. Frankie is then bent over the counter for a long hand spanking from Miss Kay. The girls are then dismissed to return to class.
Jade and Riley Spanked for Poor Progress Reports (Part 1 of 2). Jade and Riley are confronted by Danny about their monthly progress reports that are beyond unacceptable. He tells the girls that they will receive a bare bottom spanking, as well as a 6 swat paddling. Jade is told to assume the position for her OTK hand spanking while Riley waits her turn.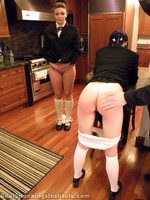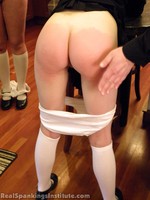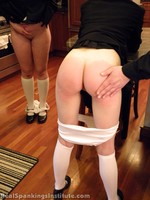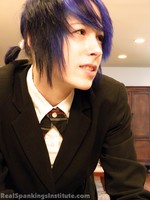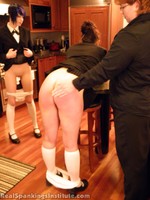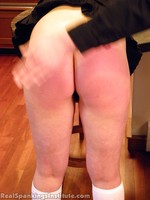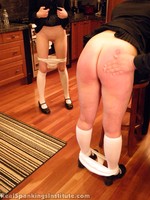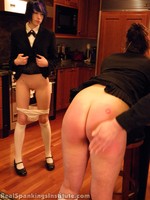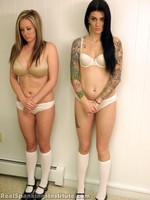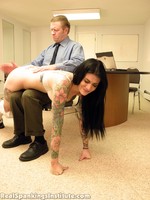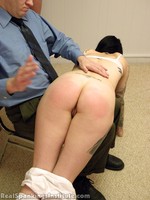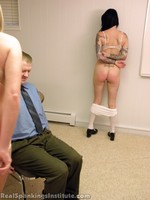 This week on www.sarahgregoryspanking.com, Sarah's mom comes home early from vacation to find not only her own bed is a mess, but there are condoms in it too. At first Sarah lies about the fact that she used her mom's bed for sex, but once she is getting a good spanking, she is quick to tell the truth and plead for forgiveness.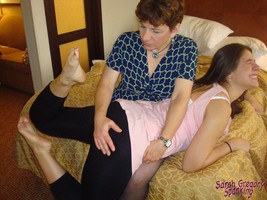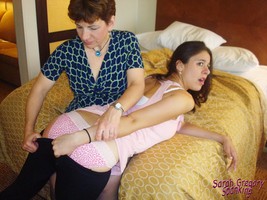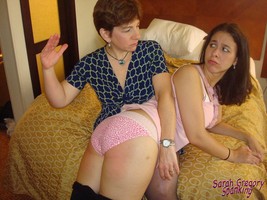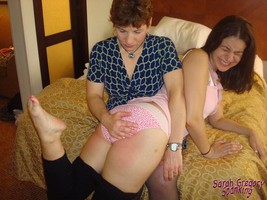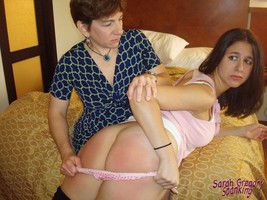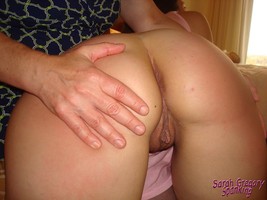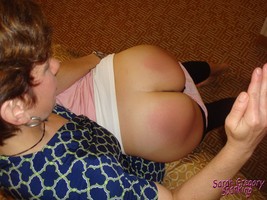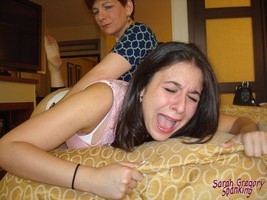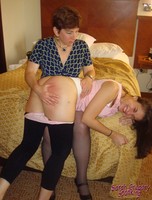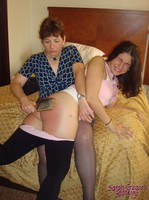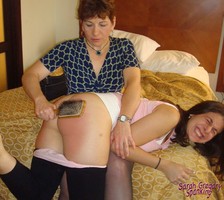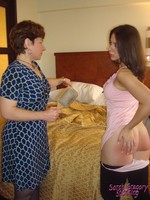 This week at www.spankingbarebutts.com:
Acting up in class has never been tolerated on Miss Brown's watch and Bryanna should know that better than anyone. I am not sure if Bryanna simply can't behave or if in some way she actually likes it when a huge wooden paddle blisters her naked butt! No matter what the reason Bryanna gets another lesson courtesy of the huge wooden school paddle.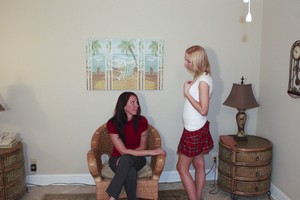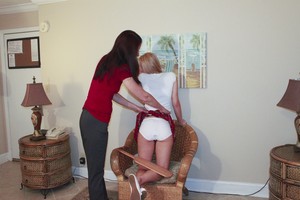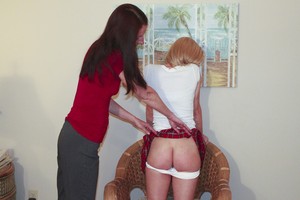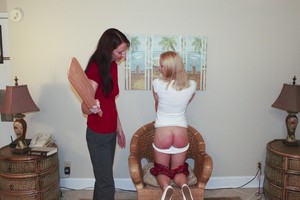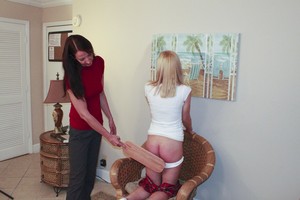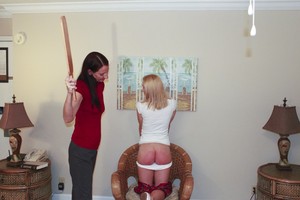 The latest updates at www.spankingserver.com: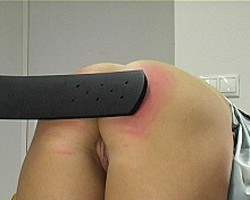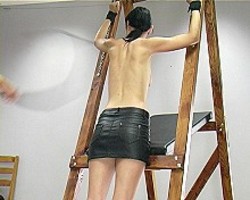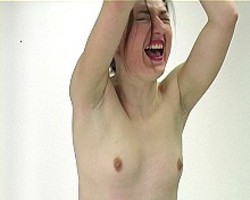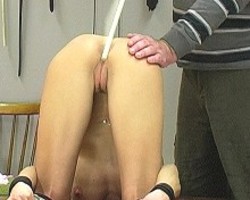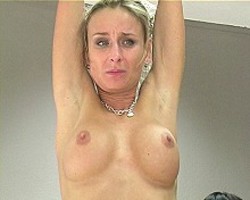 Some pics from clips available in the members area at www.spankingclips.eu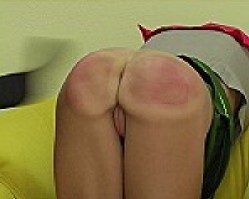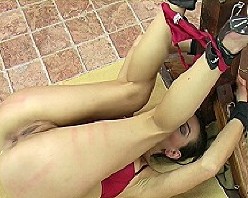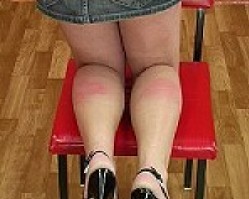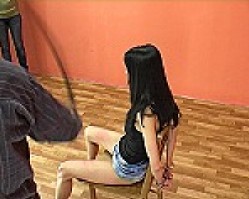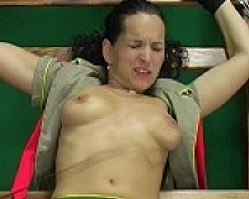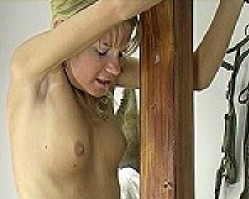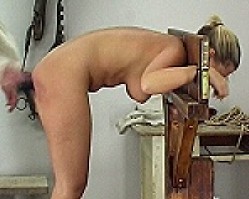 Spanking & Shame has announced a Relaunch. A new design, new content and exciting new members features! www.spankingshame.com.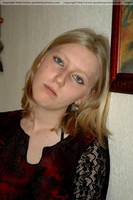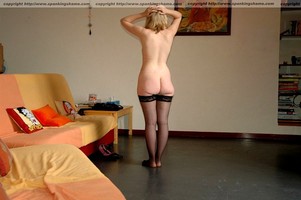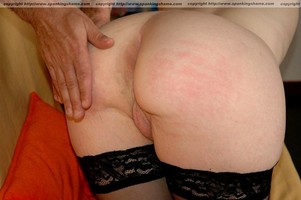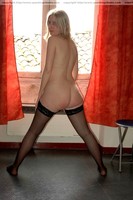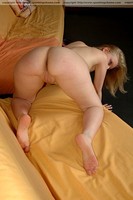 New at www.dallasspankshard.com:
Crash and Burn.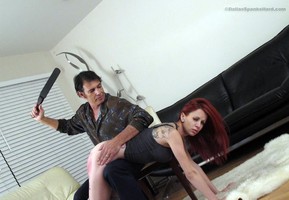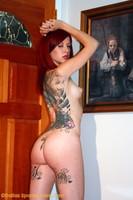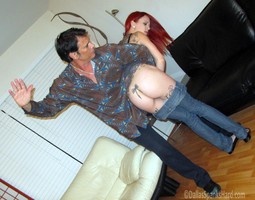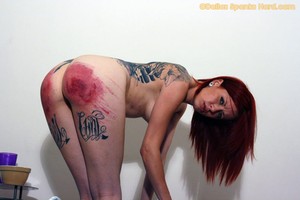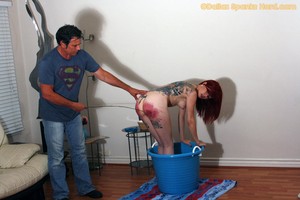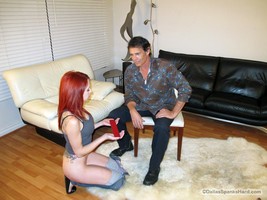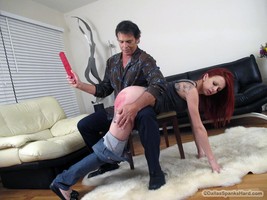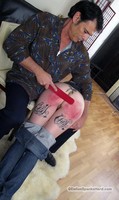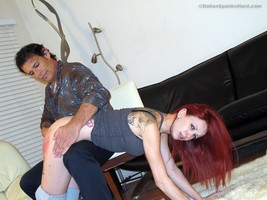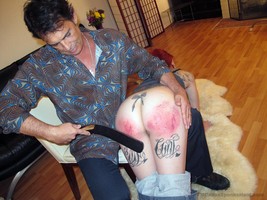 Now at www.real-life-spankings.com: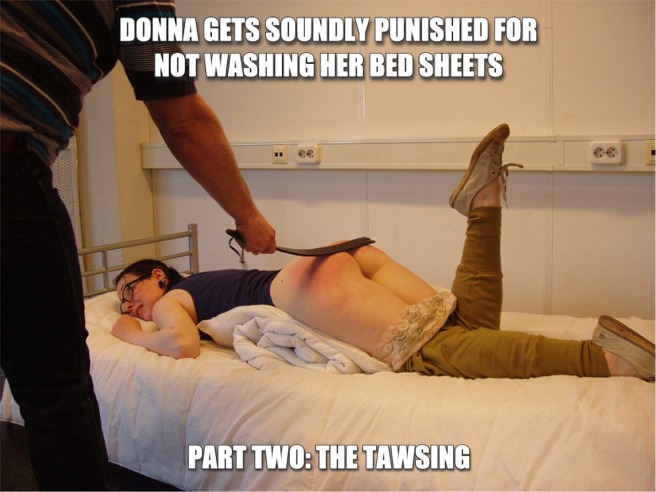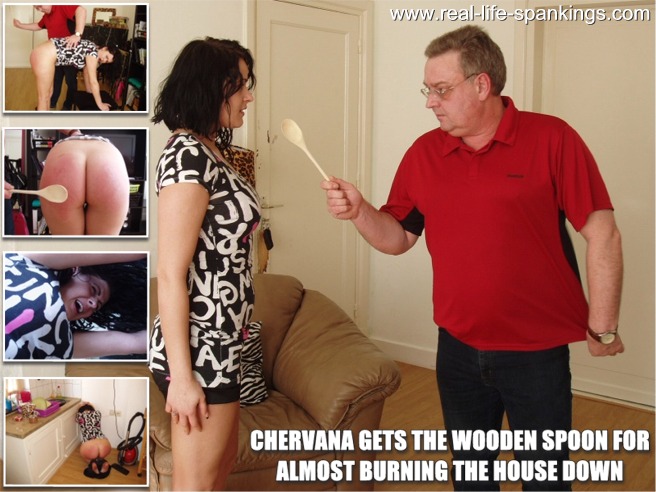 This week at www.cutiespankee.com: The maid's bottom bounced in the air again in the dim light.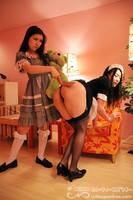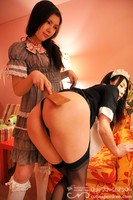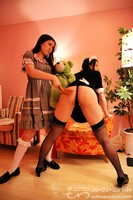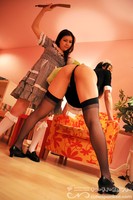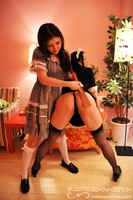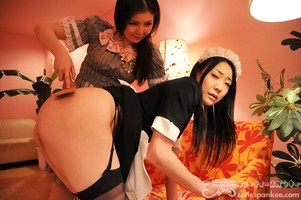 The latest from http://www.spanked-in-uniform.com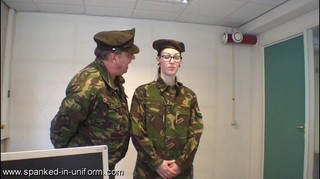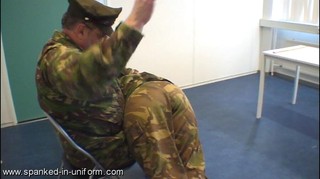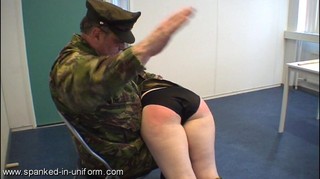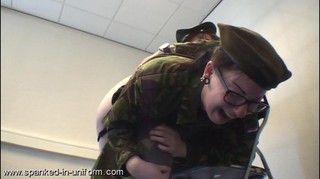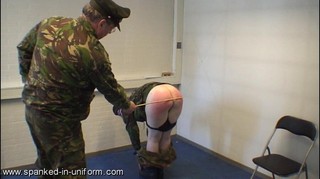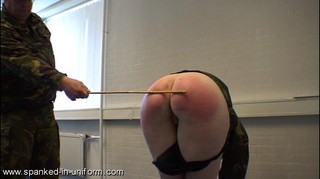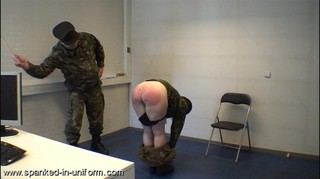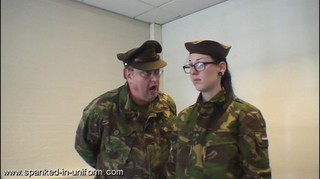 Now at www.english-spankers.com: Young schoolgirl Emma is in trouble. Her gym mistress is in a bad mood, Emma does not have the right kit and the mistress does not like her anyway. A spanking over tight blue gym knickers is given as Emma bends over the vaulting horse then it's off with the knickers for a bare bottom spanking given with force by a strong right arm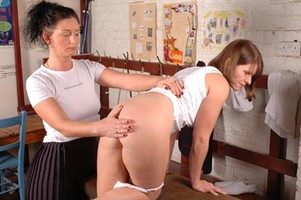 This week at www.spanking-family.com: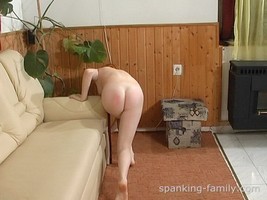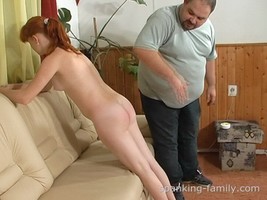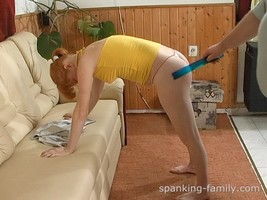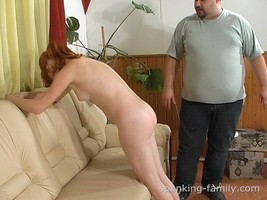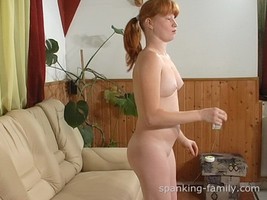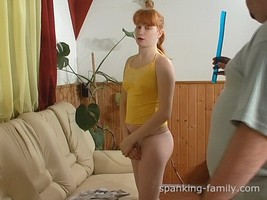 Now at http://www.hand-spanking.com: Instead of spanking the young model, you the viewer continue to be the one receiving a spanking. The youmg model humiliates you the viewer in front of the other viewers.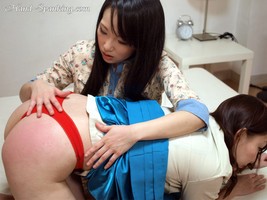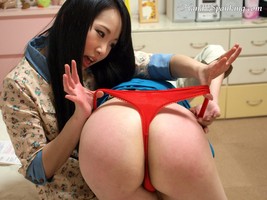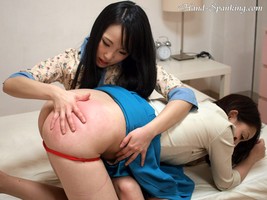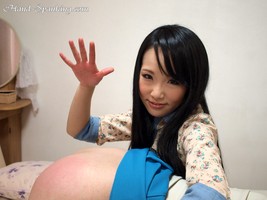 Now playing at www.aaaspanking.com: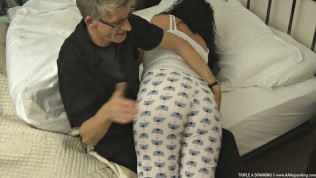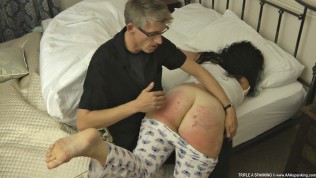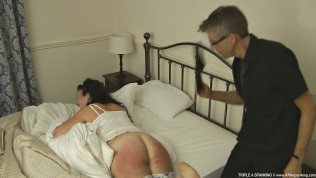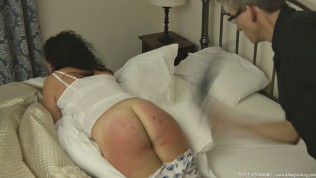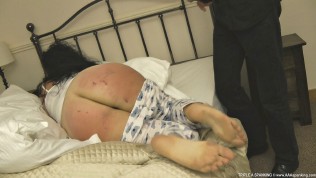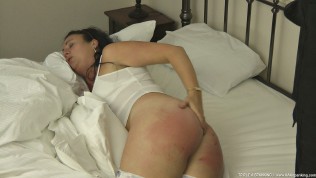 This week at www.spankingteenjessica.com/www.realspankingspass.com:
Lunge Strapping.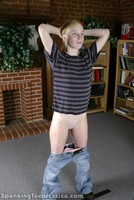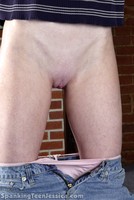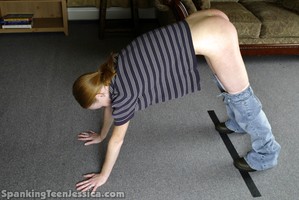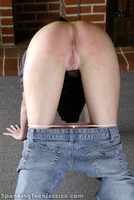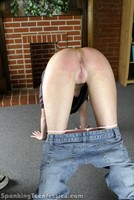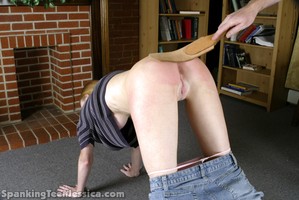 This week at www.spankingteenbrandi.com/www.realspankingspass.com:
Paddled by Mr. M.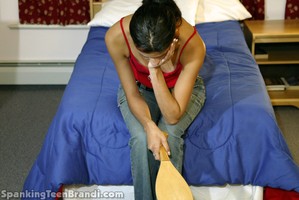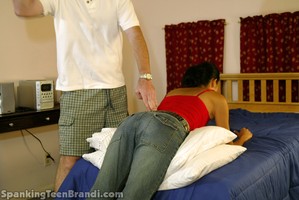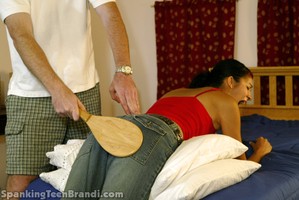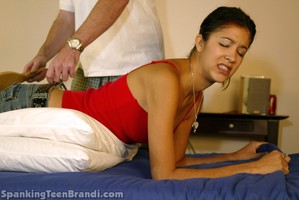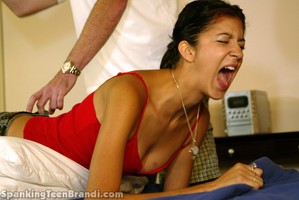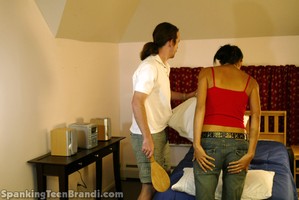 This week at www.spankingbailey.com: Bailey Is Paddled For Missing Cheerleading Practice. Bailey comes home and is confronted by Ms. Baker about missing her cheer-leading practice, for discipline Bailey is bent over and given a hard paddling.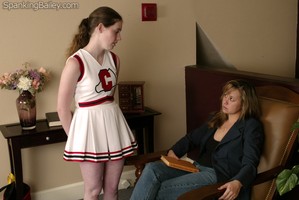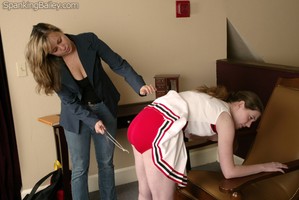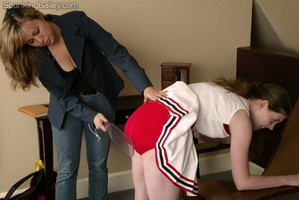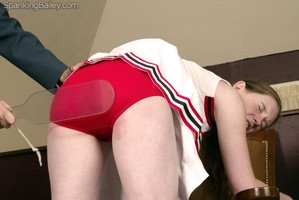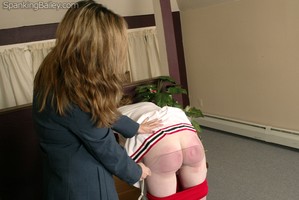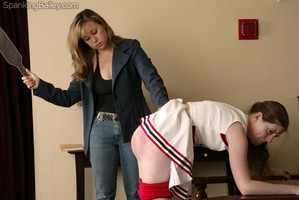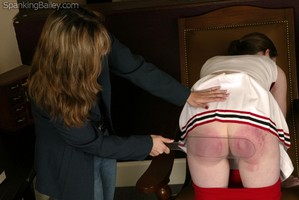 This week at www.otk-spankings.com/www.realspankingspass.com:
Cindy's OTK Session with Mrs. Burns (Part 2). Mrs. Burns pulls Cindy over her knee with her panties down for a hard spanking with a small wooden paddle. Afterward she is bent over a stool for some time out.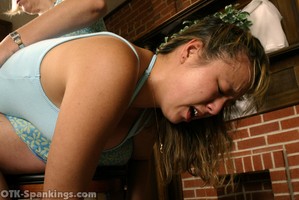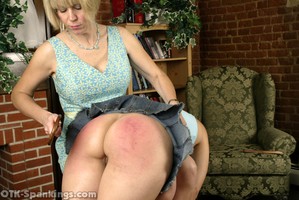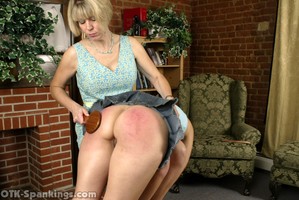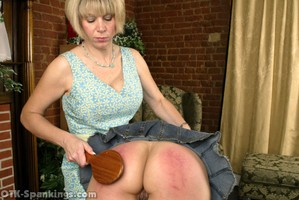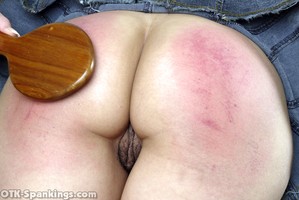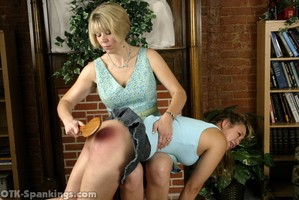 This week at www.realstrappings.com/www.realspankingspass.com:
Riley Needs More Lab Time. When Mr. Daniels asks Riley if her assignment was done, she tells him no that she needs more time. Mr. Daniels knows she had enough time to finish but Riley was not in Lab when she was suppose to be. He gives her a strapping her for not using her time wisely.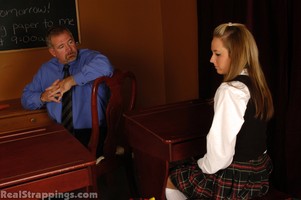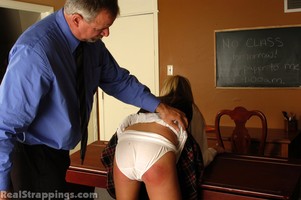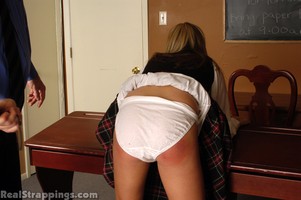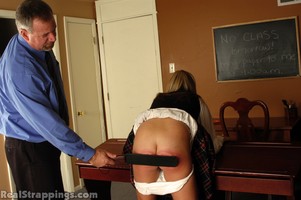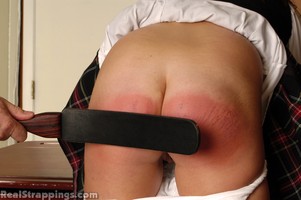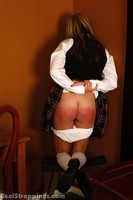 This week in www.samsdiaries.com gorgeous brunette, Syra, punishes Sam for letting down the team in a relay race. Sam's peachy bottom is soon a stinging rosey red!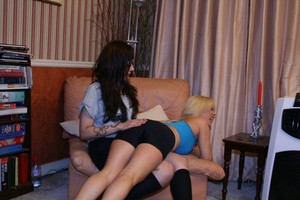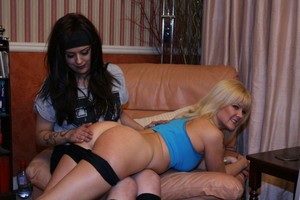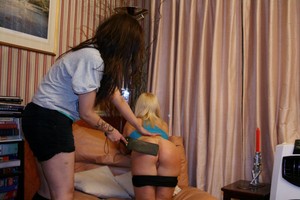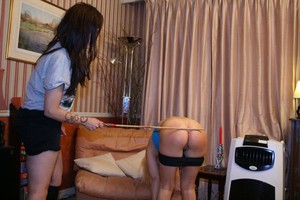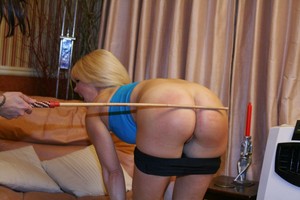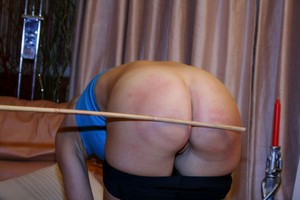 At www.GoodSpankingClassics.com we get some of that good spanking Chelsea Pfeiffer Entertainment switching-spanking, girl-girl spanking, sexy spanking storyline that defines our production roots. Virgina Lewis and Nikki Darlin' are...darlin'!


This week's "Highlight of the Week" at www.punishedbrats.com:
Webcam Girl with Joelle and Miss Chris. Miss Chris catches her niece Joelle getting ready to strip on webcam for Sexy College Coeds. She immediately drags the scantily clad girl into position for a hairbrush spanking. Bet her webcam fans would love to see Joelle's glowing red bottom after Miss Chris is done giving her a hairbrush spanking.
and Moving Out with Juliet Vantentina and Veronica Bound. Juliet is moving out to live on her own and is looking forward to the freedom. But she gets a little carried away in mentioning all of the sneaking around she's done while still living under Veronica's roof, so Veronica is going to make sure her daughter is sent off with a thoroughly punished bottom.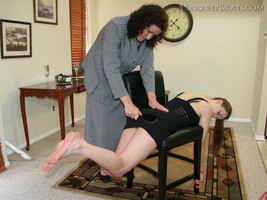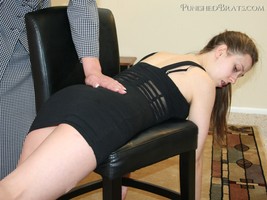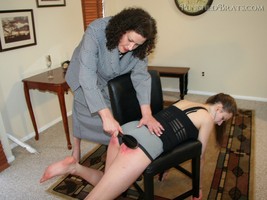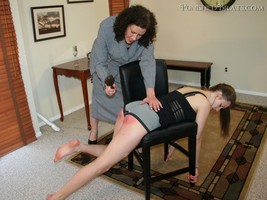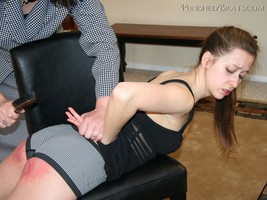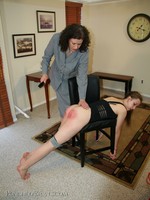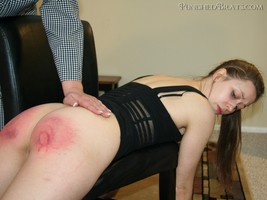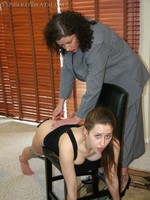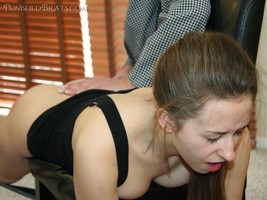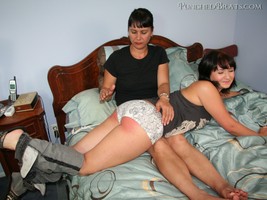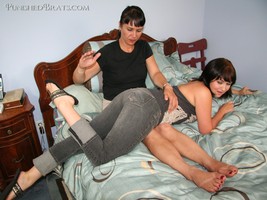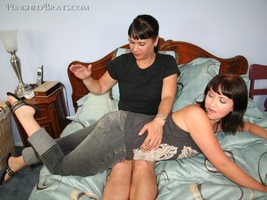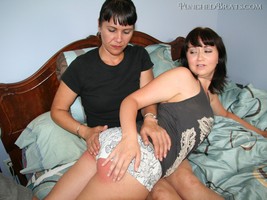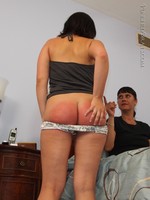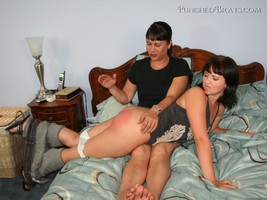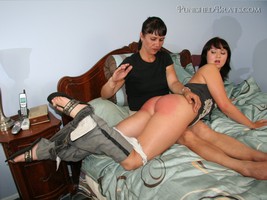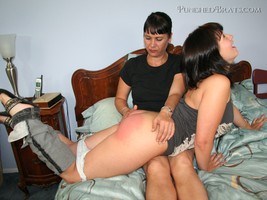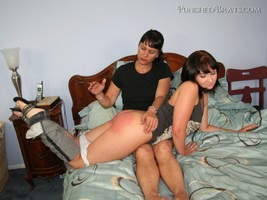 HOME/Main News Page


Support our Free Achive Spanking Site by joining one of the sites below.

Marked Butts - Spanking Online - Realspankings - Firm Hand Spanking - Girl Spanks Girl - Clare Fonda Pass - Punished Brats