May 13, 2011
NEWS AND NOTES
More great cartoons from Dave Ell. The Sammy Simpkins loves spanking series is now 36 strong and all re-mastered so better than ever and have never been seen on the net and are available from Dave in jpeg attatchment for a fee of 10 UK Pounds. Payment is through Paypal, all delivered in one day. Contact lodgy53@yahoo.co.uk or visit www.daveellcartoons.com. The cost is 20 UK pounds for a single panel cartoon and 50 UK pounds for a 4 panel cartoon.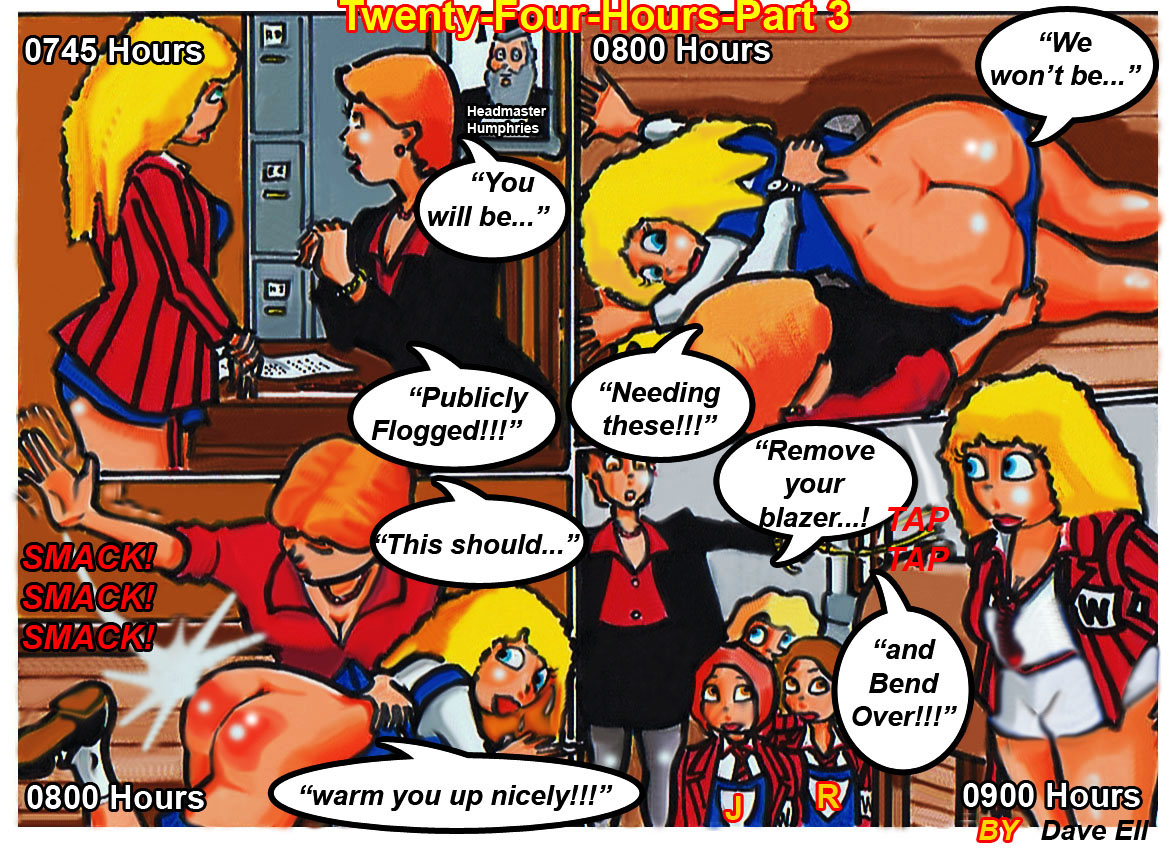 Blushing Books has a number of new books available. Check them out at http://www.blushingbooks.com/.
The Cherry Red Report gets a behind-the-scenes glimpse as Penthouse Pet Veronica Ricci makes her spanking debut on Clare Fonda's Spanked Sweeties site. Click Here for Cherry Red Report.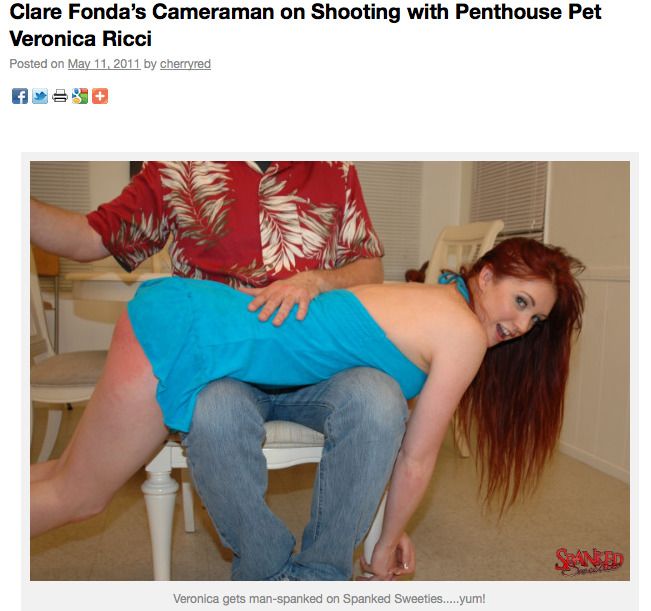 From David Pierson of www.punishedbrats.com:
With Pixie and my brother on the DL I nearly forgot that our 5th anniversay is coming up. Now, aside from bumping our prices up from our first month introductory rates, PB has never raised our prices. In honor of our anniversay and to show our gratitude for your support over the past five years we running an insane sale. ( trust me) I need my xanax!
(Birthday Pricing)
$15 for 30 days - recurring membership
$19.99 for 30 days - non-recurring
$41.00 for 90 days (13.60/month) - non-recurring
These prices will last until after our birthday. Punishedbrats opned on June 9, 2006.
On the DVD front:
We've never done this before, but we are having a sale on all of our DVDS. We've taken 25% off. As you go in to make your purchase write ( brats) into the coupon code section.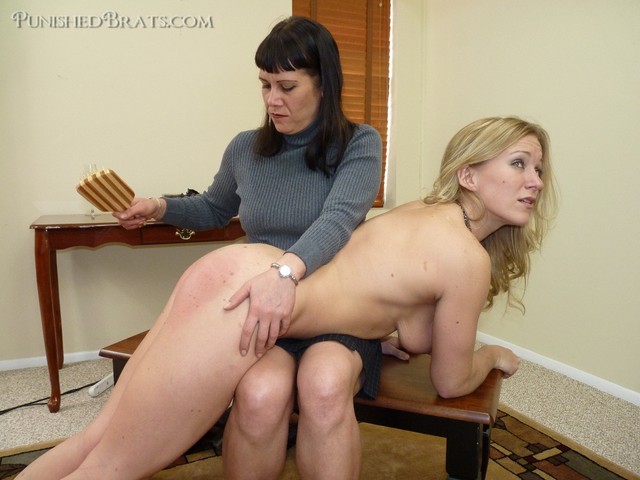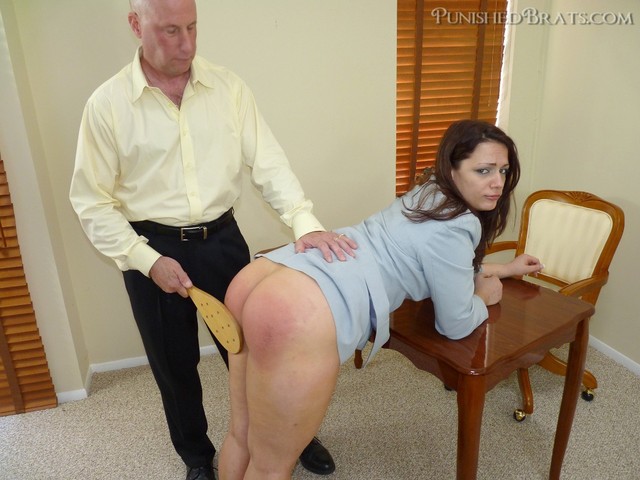 The above pics are from Girl Trouble 14. We have 30 titles.
http://www.spankingtube.com/video/8075/
Remember to place ( brats) in the coupon code section.
http://www.punishedbrats.com/dvds.htm
Now a look at the week that was in brats:
http://www.punishedbrats.com/twitter/5-13-11/051311.htm
http://www.punishedbrats.com/twitter/5-11-11/051111.htm
http://www.punishedbrats.com/twitter/5-9-11/050911.htm
http://www.punishedbrats.com/twitter/5-6-11/050611.htm

INDIVIDIAL CLIP SITE NEWS
Spank Channel: http://www.clips4sale.com/store/22862/: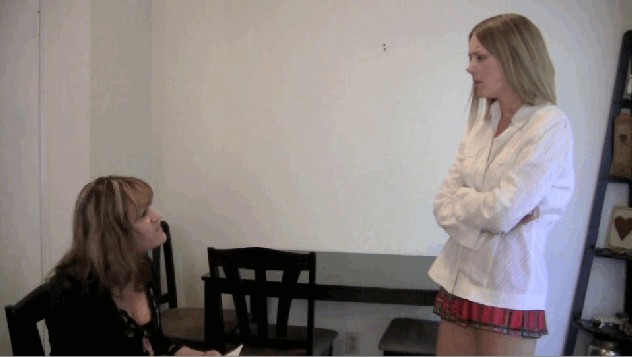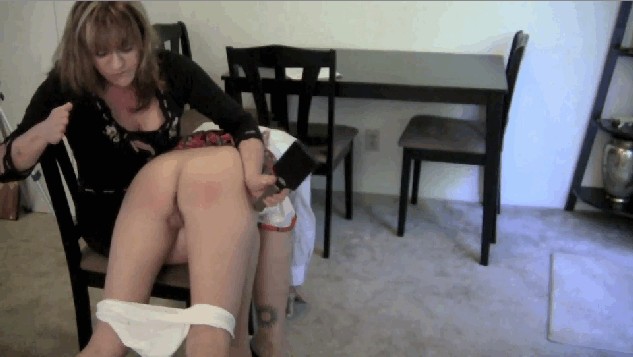 SPANKING SITE UPDATES
This week at www.PunishedBrats.com:
France - part 1 with Bronte & David Pierson. Bronte broke away from her class trip to France and snuck off to Paris on her own. Upon her return to the school, she is informed she must consent to five days of corporal punishment in order not to be expelled.
Sorority Showdown- part 2 and Full Movie with Pixie and Veronica Bound. Pixie has gone from tattletale to paddled tail!
Recanted Statement - part 1 with Lily Anna and Miss Susan. Lily Anna recanted her entire statement in the middle of courtroom testimony making a fool out of her lawyer, Susan. Susan doesn't feel the girl understands the severity of her actions and gives her a well deserved lesson.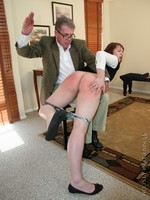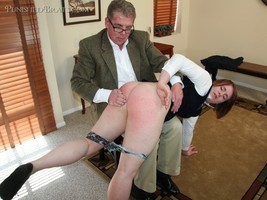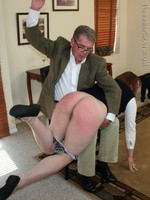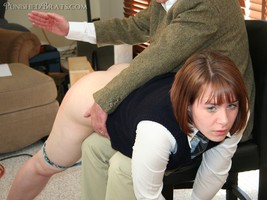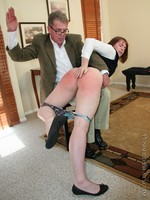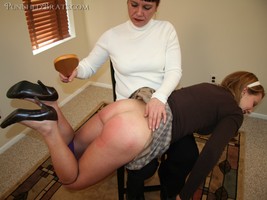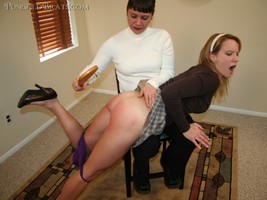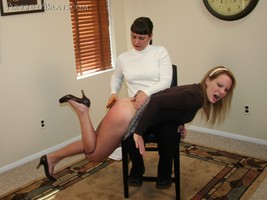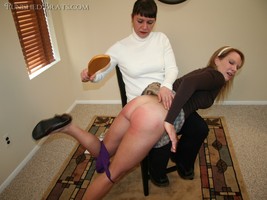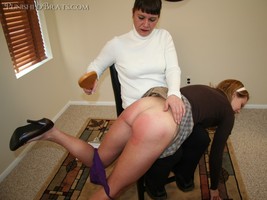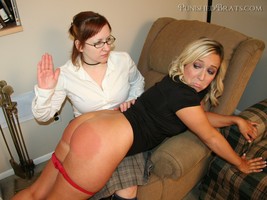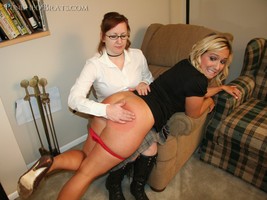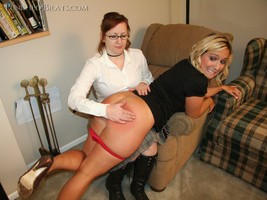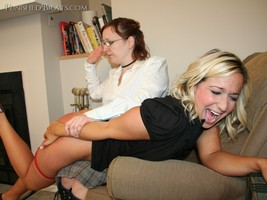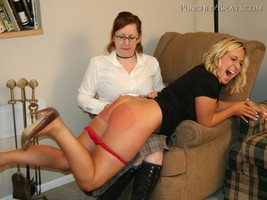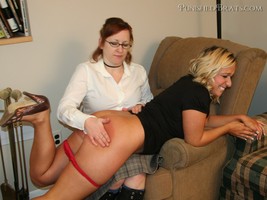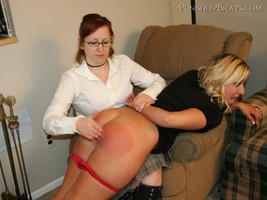 This week at www.girls-boarding-school.com: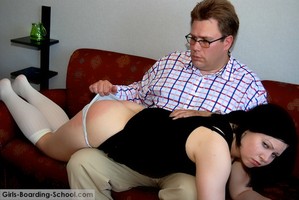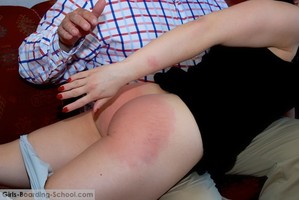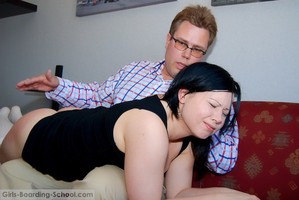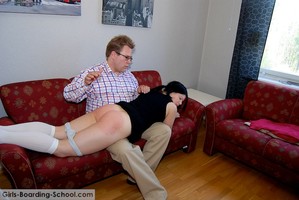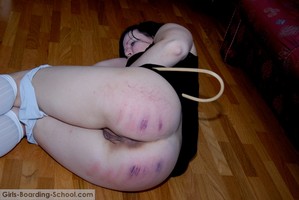 This week at www.realspankings.com/www.realspankingspass.com:
Jade and Riley Strapped Naked in the Living Room (Part 1 of 2). Riley and Jade are fully nude and waiting in position for their punishment. Danny enters to ask the girls if they are ready to receive the punishment they have coming. Both ladies know why they are being punished, and accept the terms. Danny straps the girls on their bare bottoms while they lay next to each other.
Jade and Riley Strapped Naked in the Living Room (Part 2 of 2). Danny continues strapping the two naked girls in the living room. He spanks each girl around twenty times each with the strap. He then leaves the girls to think about their punishment.
Faces: Betty. Lovely and luscious Betty is placed on the spanking bench for a long tearful punishment with two different straps in another addition to RealSpankings.com's most popular series, Faces.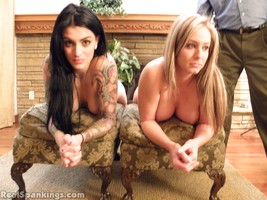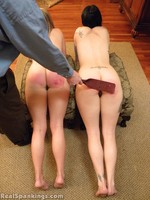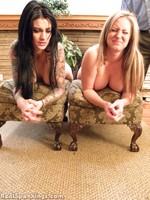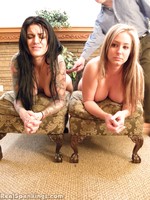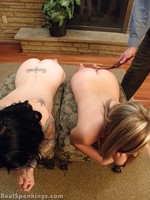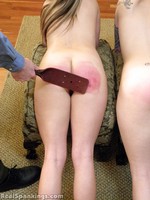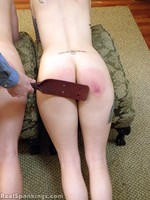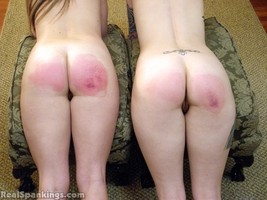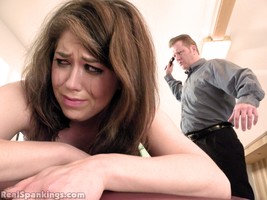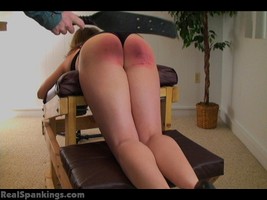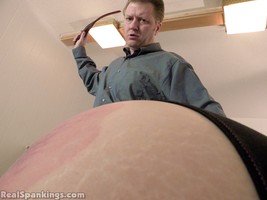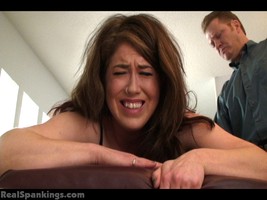 This week at www.firmhandspanking.com:
Lounging in a hammock costs Allaura Shane a sound spanking! She's bratty, she's mouthy, and she so deserves a good spanking for laziness! Allaura Shane can't stop that motor-mouth from running off in A Question of Trust as her boyfriend administers a tanning. When she complains she's treated liked a dog, he has her crawl on all fours: result!
Amelia Rutherford (AJR) in The Definitive Guide - Amelia Rutherford always produces original, entertaining content, devising and directing her videos for Firm Hand. Her Definitive Guide TV documentary has her legs kicking and voice going ever higher as she endures 48 with a wooden brush, kneeling on a bed. Dr Zaegler does the honors.
Alison Miller in Reform School. Ouch! 40 hard swats with a leather strap, panties round her ankles, turns Alison Miller's bubble-butt into a red reminder of her disrespect. She learns the hard way at Reform School that Principal Archer's rules have to be obeyed. Amazing Reaction Cam and slow-mo jiggling cheek replays!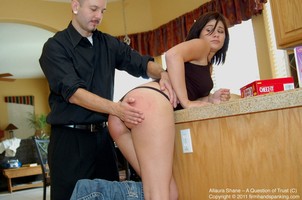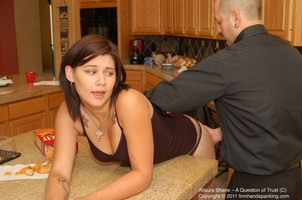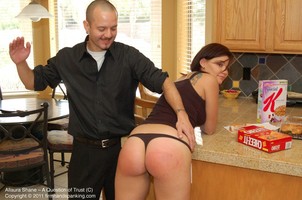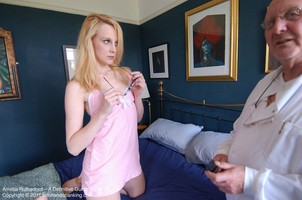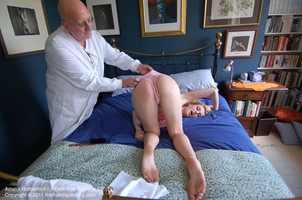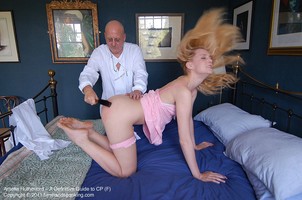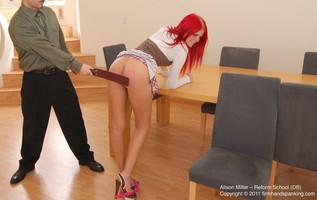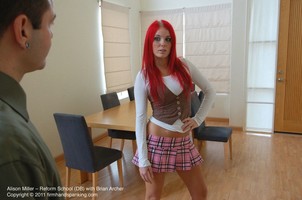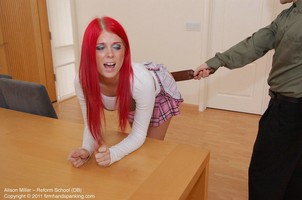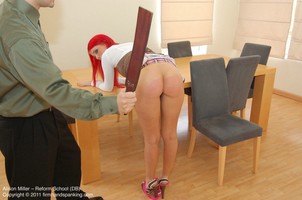 At www.GoodSpanking.com this week Ten is the latest East Coast cutie to find herself over Chelsea's knee for some good sound GoodSpanking! We really like Ten. We think you will, too! Then, our Chelsea Spanks section brings back Cherry as her lovely round bottom globes are righteously reddened.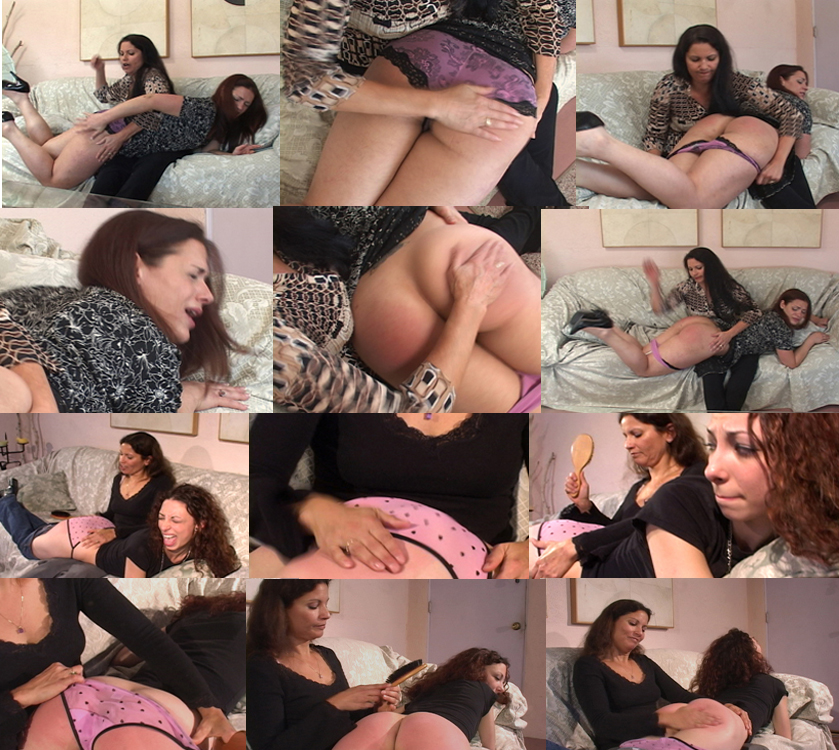 At www.SpankSinn.com Sinn has, yet again, managed to set Chelsea up. Sinn gets what she wants, playing Chelsea right into some sexy bottom warming.


Lazy Niece Samora on www.girlspanksgirl.com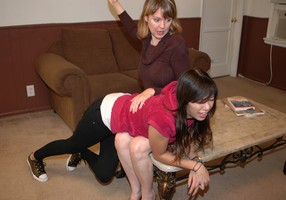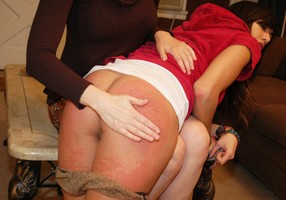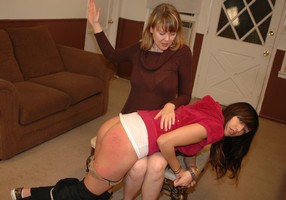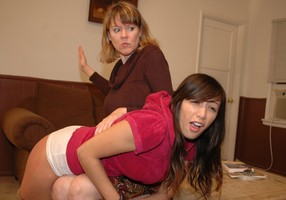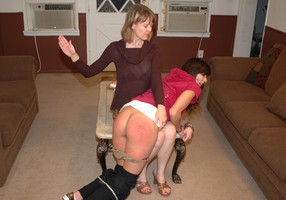 Ash Hollywood tells her spanking story on www.spankedsweeties.com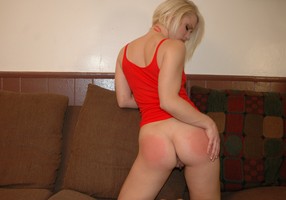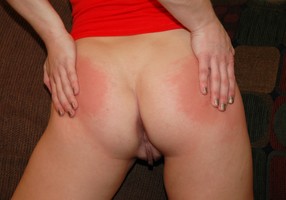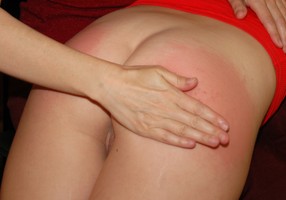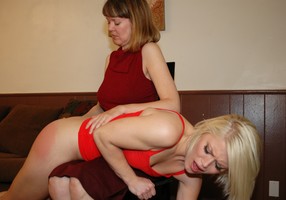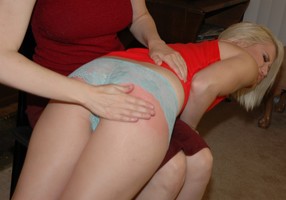 This week at www.realspankingsinstitute.com/www.realspankingspass.com:
Jade and Riley Spanked for Poor Progress Reports (Part 2). Jade is told to go into time out, while Riley takes her turn over Danny's knee for her OTK hand spanking. After the punishment he asks Riley to retrieve the paddle. But then, an unexpected knock at the door calls Danny away from finishing the punishment. The girls are told to be in his office at 9am the following day to finish up. Will the girls show?
Danny Hunts Down Jade and Riley (Part 1 of 2). Danny happens to run into Jade and Riley in the kitchen. Both ladies were supposed to have been in his office at 9am that morning to finish their punishments. They have no excuses to as why they weren't where they were supposed to be. Danny decides to double the original punishment. Jade is bent over right there and given twelve with the paddle.
Danny Hunts Down Jade and Riley (Part 2 of 2). After Jade is paddled, Riley is told to switch positions. Riley is then given 12 swats with the paddle for not showing up to Danny's office. Danny then decides to leave the girls with their bruised bottoms on display for everyone passing by to see.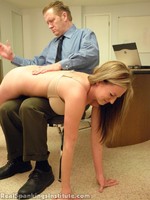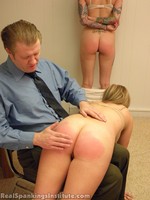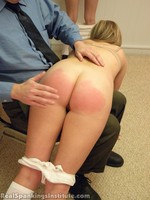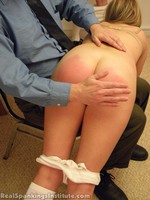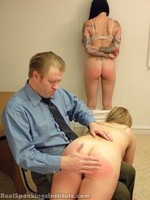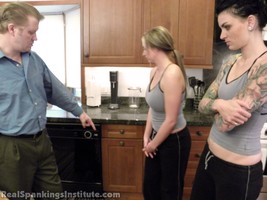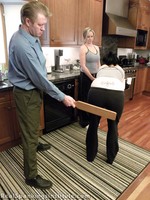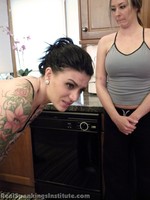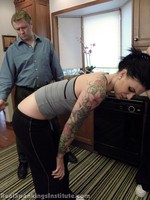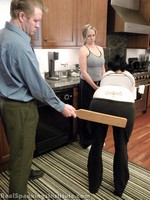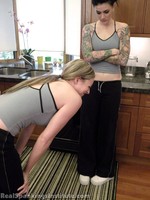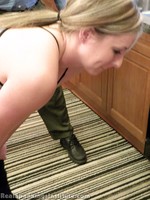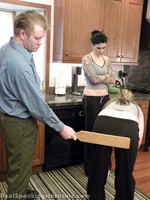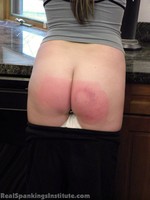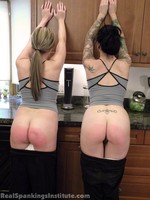 This week on www.sarahgregoryspanking.com, Sarah's mom comes home early from vacation to find not only her own bed is a mess, but there are condoms in it too. At first Sarah lies about the fact that she used her mom's bed for sex, but once she is getting a good spanking, she is quick to tell the truth and plead for forgiveness.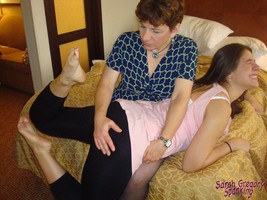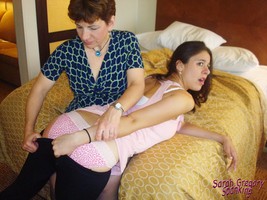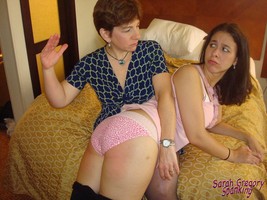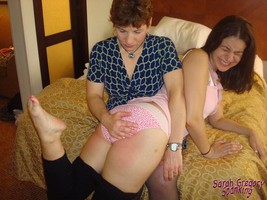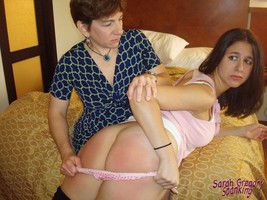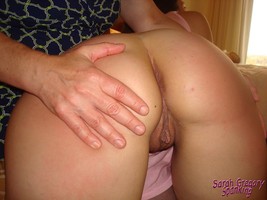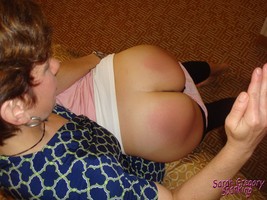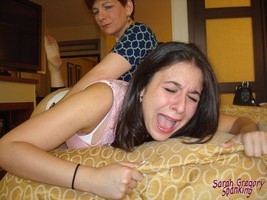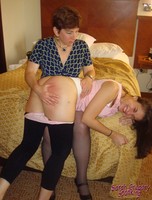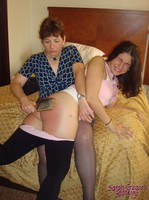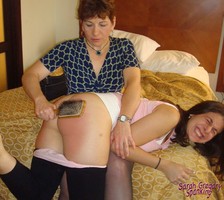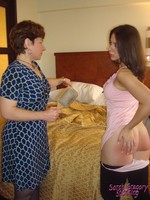 This week at www.spankingbarebutts.com:
This week we have another custom video where Bryanna gets her mouth washed out with soap. The person who directed this clip said that this video was extremely intense and after watching it ourself we surely agree with that assessment! After having her mouth washed out with soap Bryanna is forced to endure a hard spanking session that begins with the hairbrush over her skin tight white full bottomed panties! After a short while Bryanna's panties come down and the spanking continues on her bare wobbly cheeks. To finish off her spanking Bryanna takes 10 searing licks with a hard wooden paddle and in the end she simply collapses on the sofa from the pain!"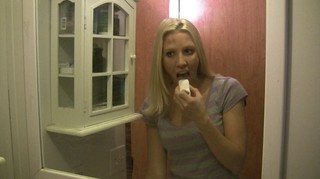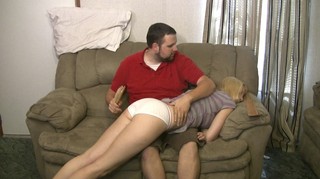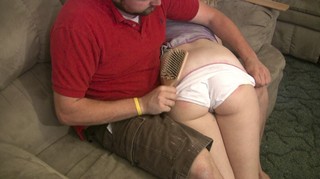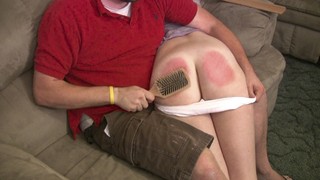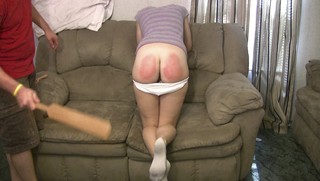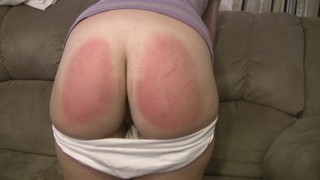 The latest updates at www.spankingserver.com: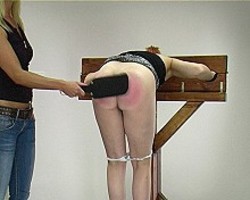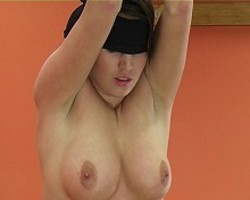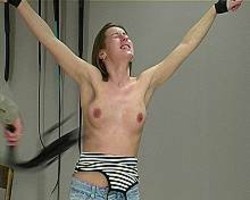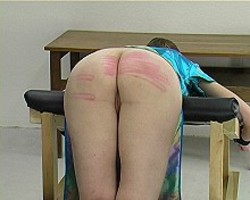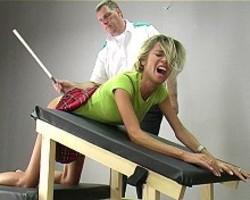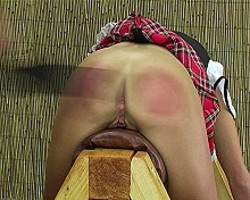 Spanking & Shame has announced a Relaunch. A new design, new content and exciting new members features! www.spankingshame.com.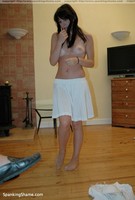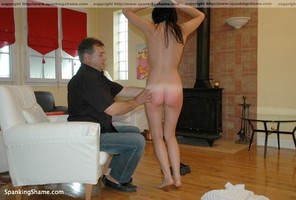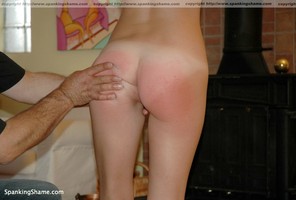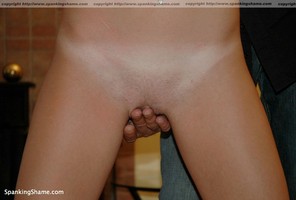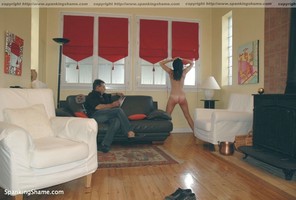 New at www.dallasspankshard.com:
Crash and Burn.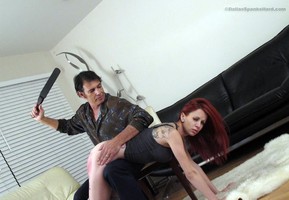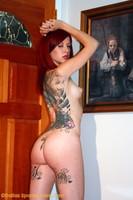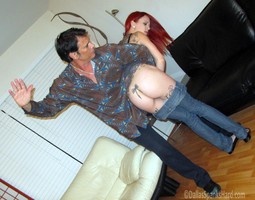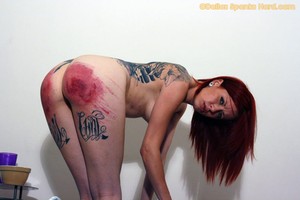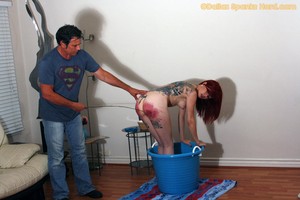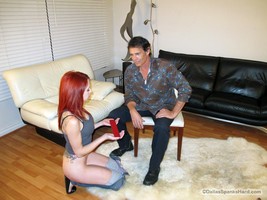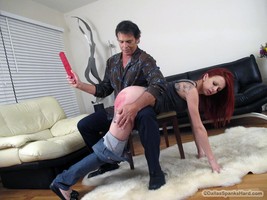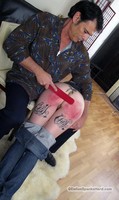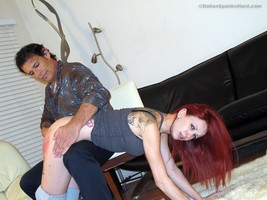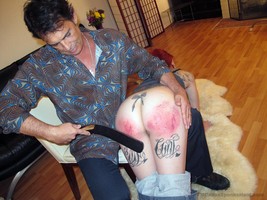 Now at www.real-life-spankings.com: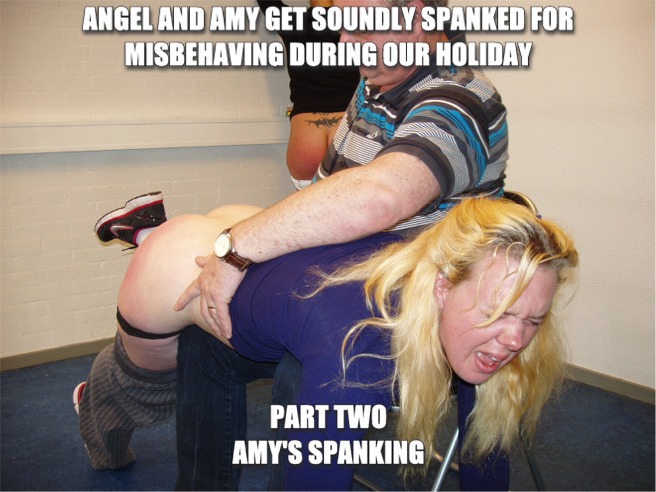 This week at www.cutiespankee.com: To my surprise, my lady finally ordered me to spank her.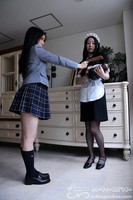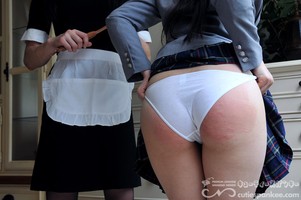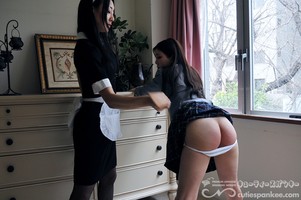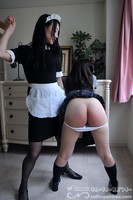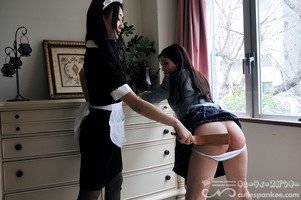 The latest from http://www.spanked-in-uniform.com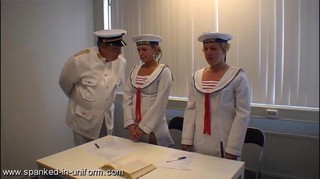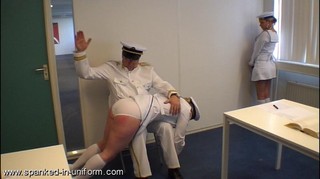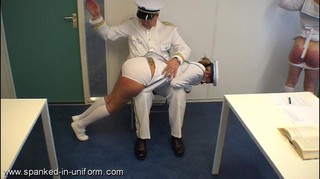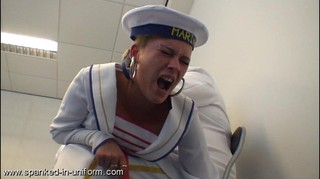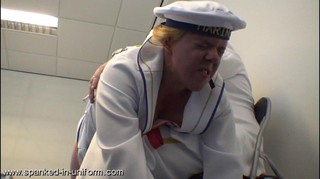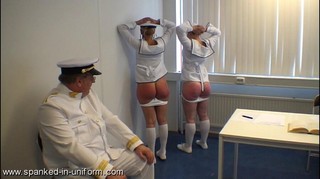 Now at www.english-spankers.com: We are trying to bring you films of some of the more unusual punishment instruments. Now we have a great birching scene featuring the lovely young spankee Clover as she is given her first ever taste of this dreaded instrument of correction. Soaked in brine it has been used for many years to great effect on badly behaved housekeepers, schoolgirls and house wives and we now see it making a return in this hard hitting and well produced video.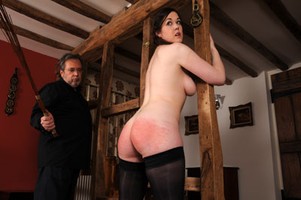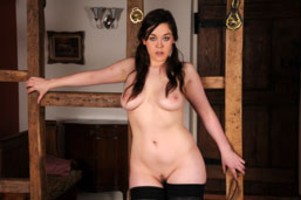 This week at www.spanking-family.com: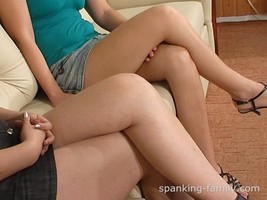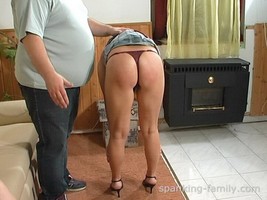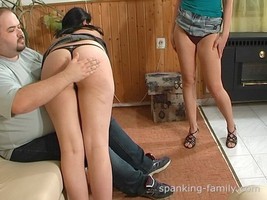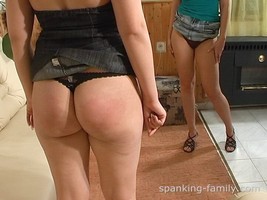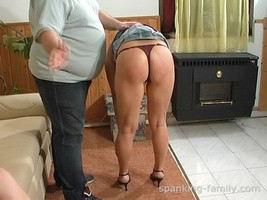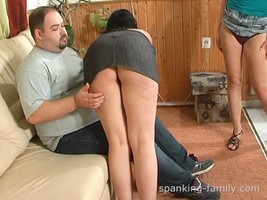 Now at http://www.hand-spanking.com: Japanese mother-daughter drama from the '70s. Ai waits for her mother who has pronounced her a spanking at 8.p.m. Ai is given a good, old-fashioned spanking by her strict mother in their classic Japanese house.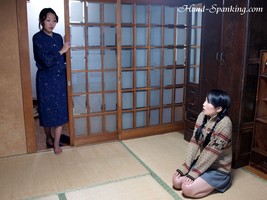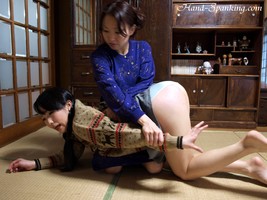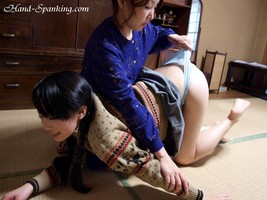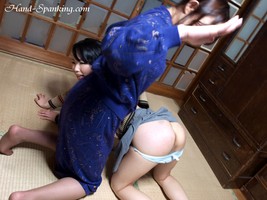 Now playing at www.aaaspanking.com: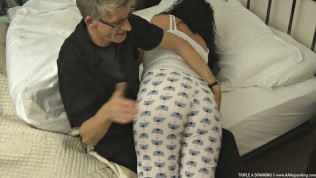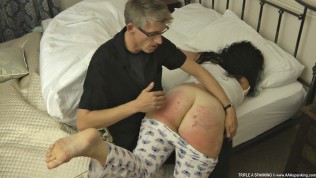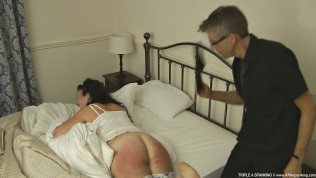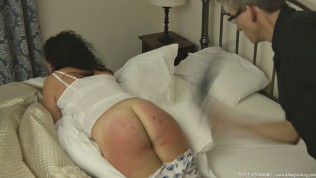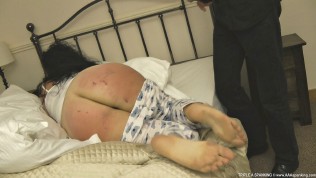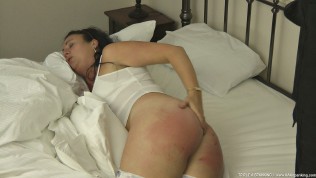 This week at www.spankingteenjessica.com/www.realspankingspass.com:
Lunge Strapping.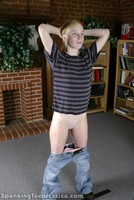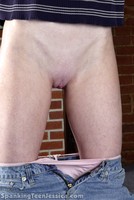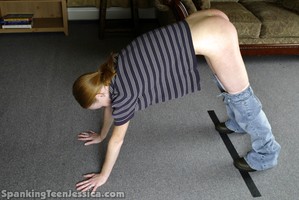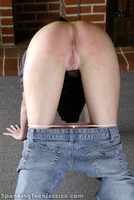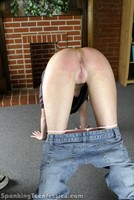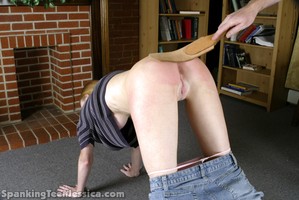 This week at www.spankingteenbrandi.com/www.realspankingspass.com:
Paddled by Mr. M.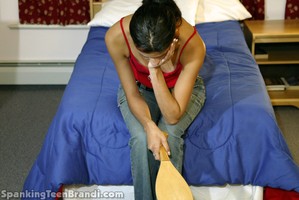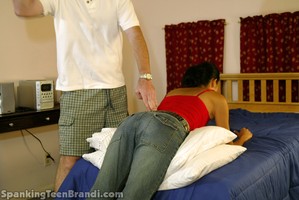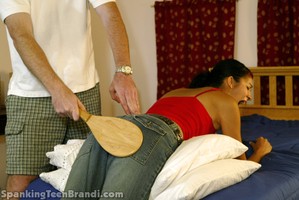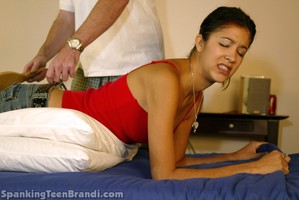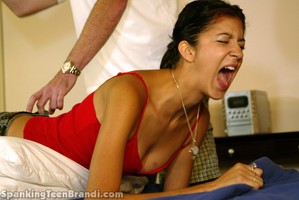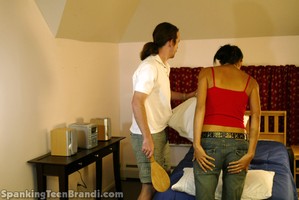 This week at www.spankingbailey.com: Bailey is not done with her work so Mr. Daniel's sentences her to detention. Bailey is upset and begins to mutter under her breath. Mr. Daniels ends up hearing her smarting off and gets her up for a hard strapping on the bare as punishment.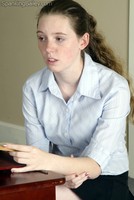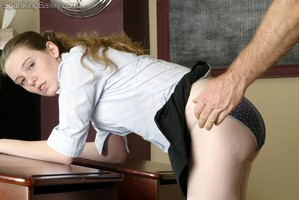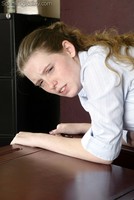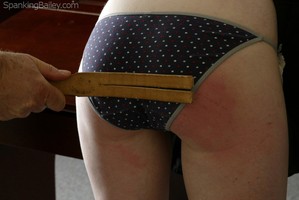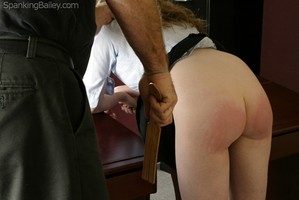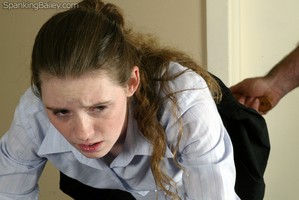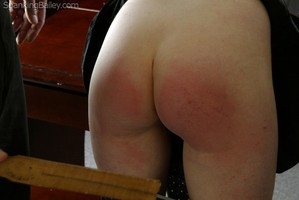 This week at www.otk-spankings.com/www.realspankingspass.com:
Claire's Nude OTK Session. Claire is brought over Ms. Burns' knee in nothing but her black high heels for a hard hand spanking.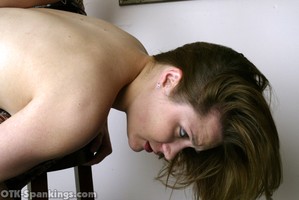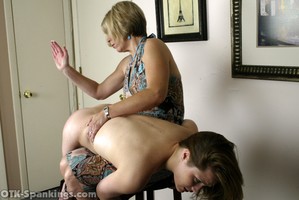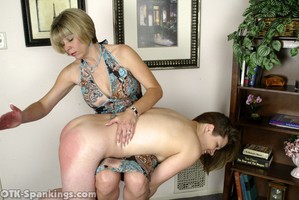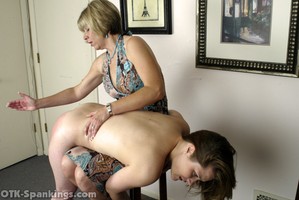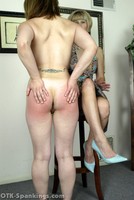 This week at www.realstrappings.com/www.realspankingspass.com:
Monica's Phone is Turned Off. Monica did not pay her cell phone bill and Aaron is upset because now her phone is off. He spanks her hard and then takes her to pay the bill.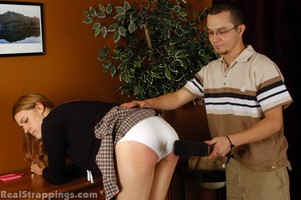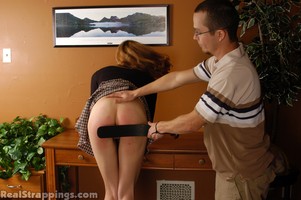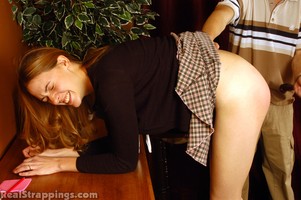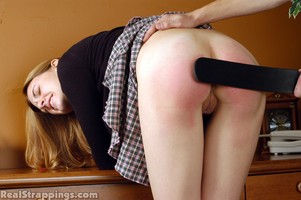 This week in www.samsdiaries.com gorgeous brunette, Syra, punishes Sam for letting down the team in a relay race. Sam's peachy bottom is soon a stinging rosey red!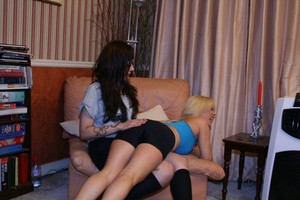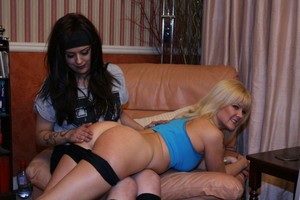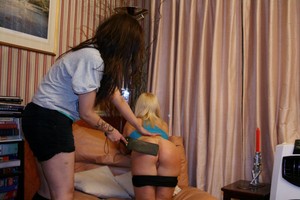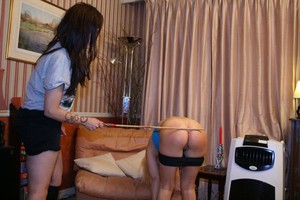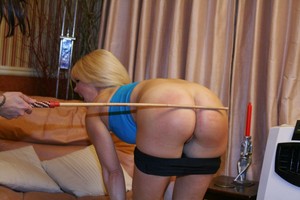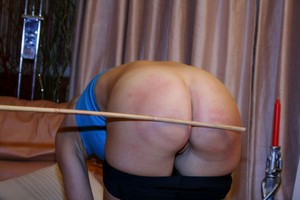 At www.GoodSpankingClassics.com we get some of that good spanking Chelsea Pfeiffer Entertainment switching-spanking, girl-girl spanking, sexy spanking storyline that defines our production roots. Virgina Lewis and Nikki Darlin' are...darlin'!


This week's "Highlight of the Week" at www.punishedbrats.com:
Sorority Showdown- with Pixie , Veronica Bound and a cast of Thousands. Pixie tipped off the college administration about the wild parties one of the sororities were throwing. After thoroughly punishing the sorority girls, Veronica takes the paddle to Pixie's bottom for being a tattle.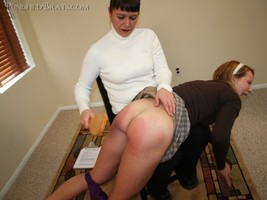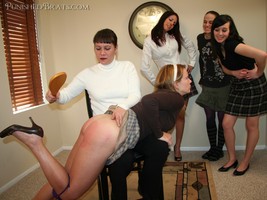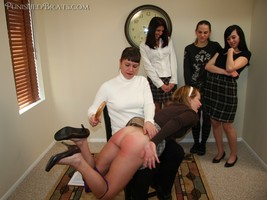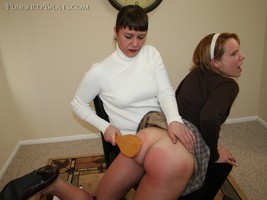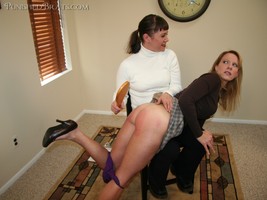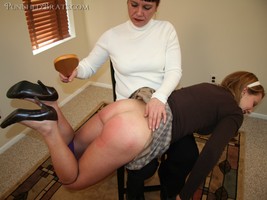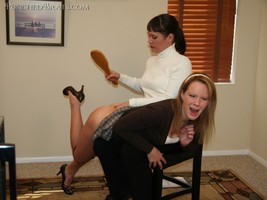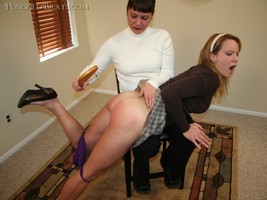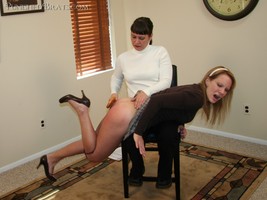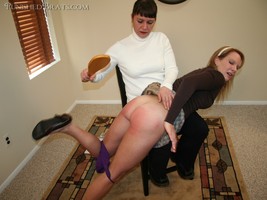 HOME/Main News Page


Support our Free Achive Spanking Site by joining one of the sites below.

Marked Butts - Spanking Online - Realspankings - Firm Hand Spanking - Girl Spanks Girl - Clare Fonda Pass - Punished Brats