May 27, 2011
NEWS AND NOTES
More great cartoons from Dave Ell. The Sammy Simpkins loves spanking series is now 36 strong and all re-mastered so better than ever and have never been seen on the net and are available from Dave in jpeg attatchment for a fee of 10 UK Pounds. Payment is through Paypal, all delivered in one day. Contact lodgy53@yahoo.co.uk or visit www.daveellcartoons.com. The cost is 20 UK pounds for a single panel cartoon and 50 UK pounds for a 4 panel cartoon.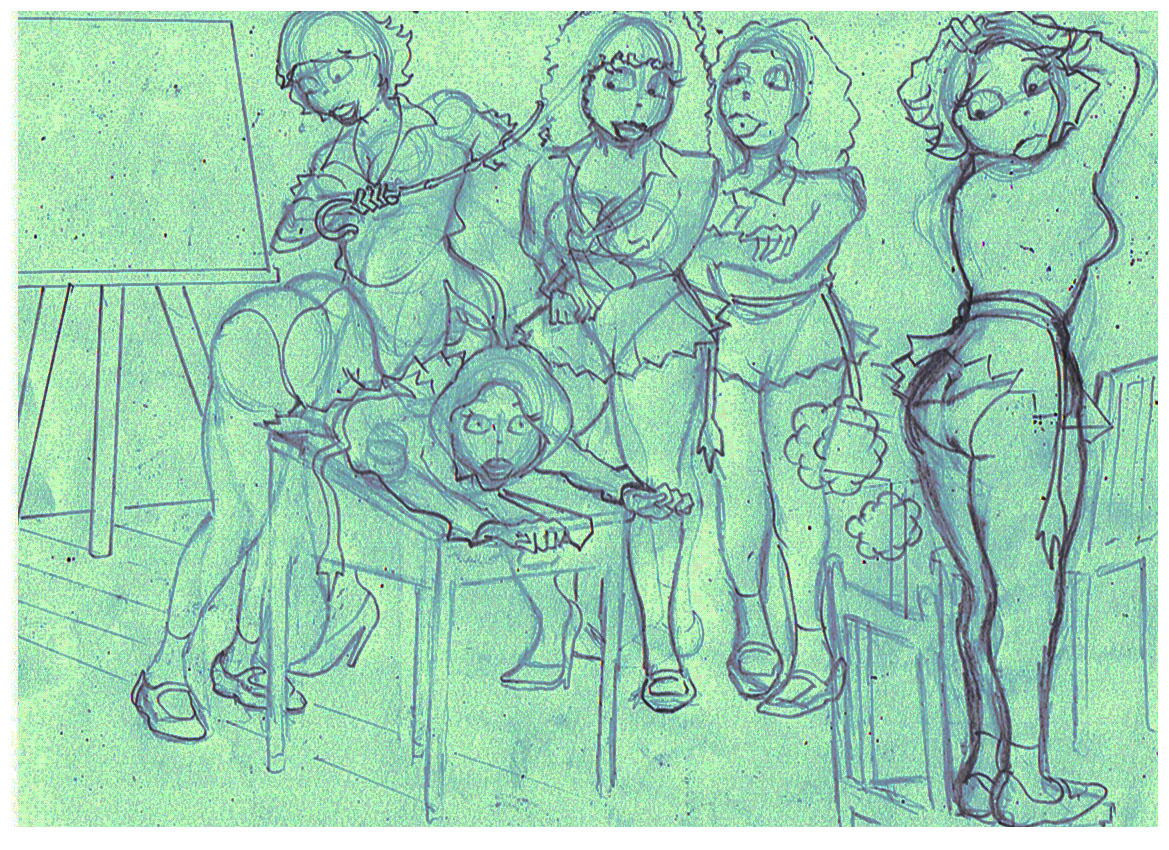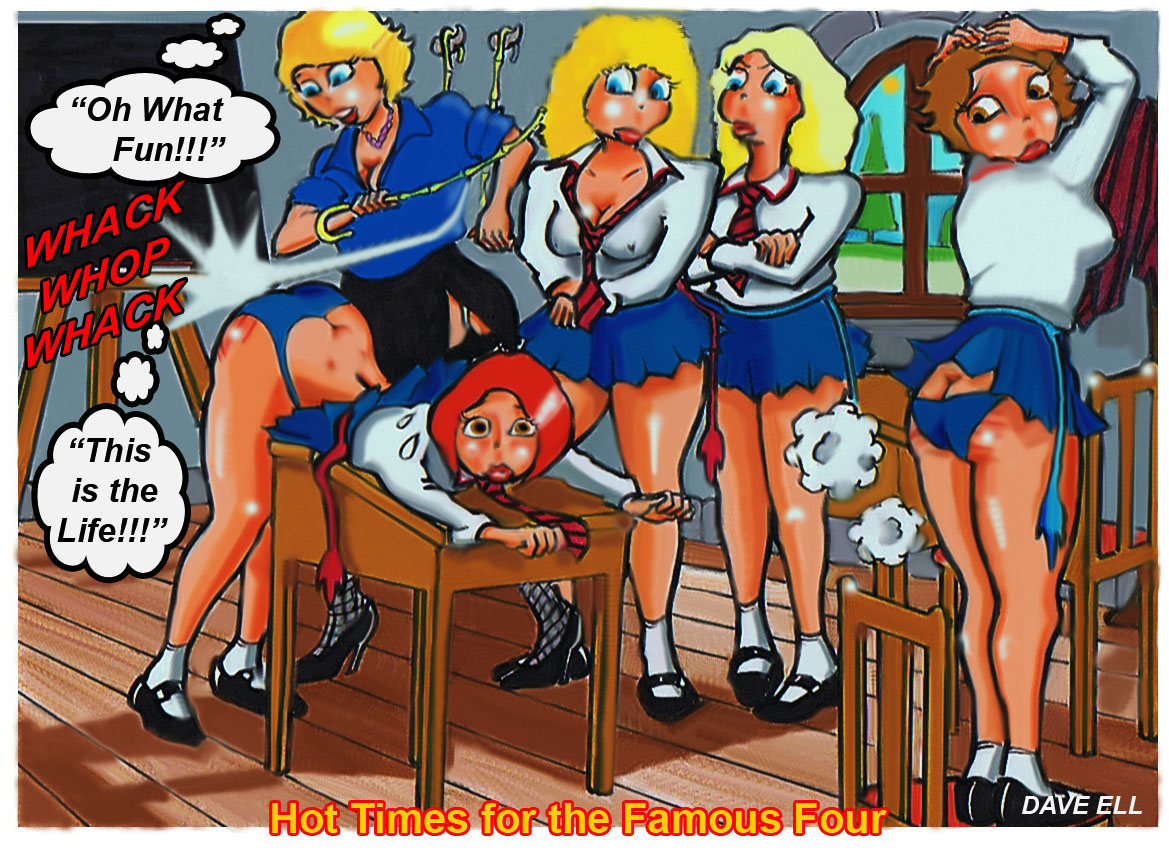 New Release!
At www.CPEntertainment.com we've got a new Chelsea Spanks, featuring submissive Sandy Skaarsgard and hot, blonde Tara Lynn Foxx. Hot spankings done in real time, no cuts, no edits! Now available on DVD and streaming.


Dave from Cherry Red Report was interviewed on MarQe's blog in a "10 Questions" feature. CLICK HERE.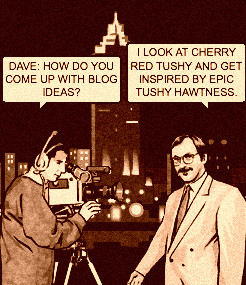 From David Pierson of www.punishedbrats.com:
Last Saturday I shot my version of ' The Black Swan'. Angelina and Azule starred in ' The Dark Angel'.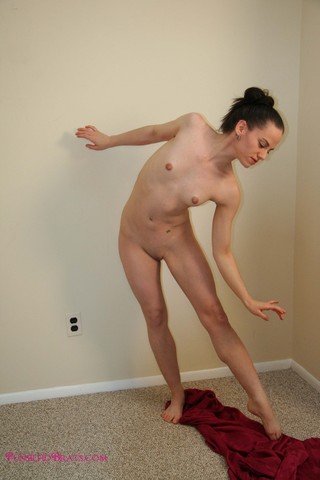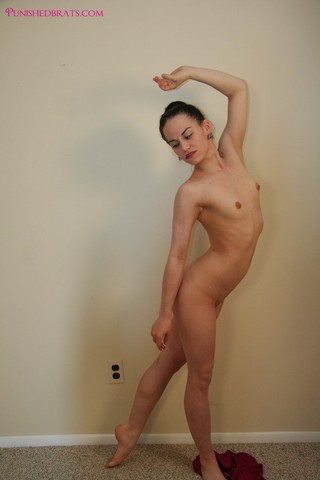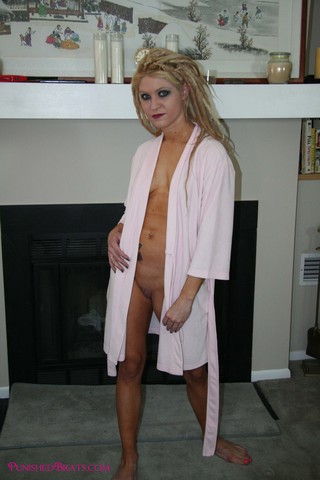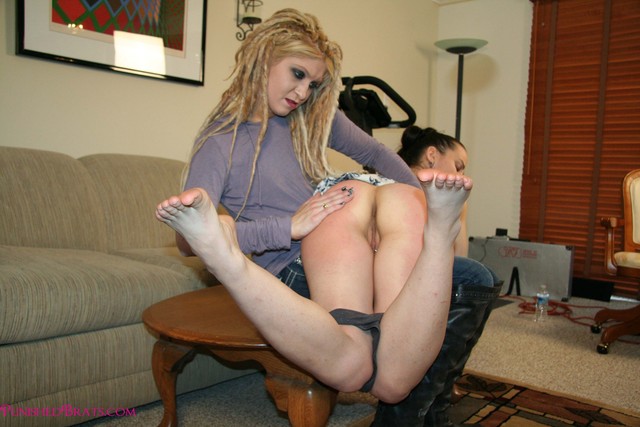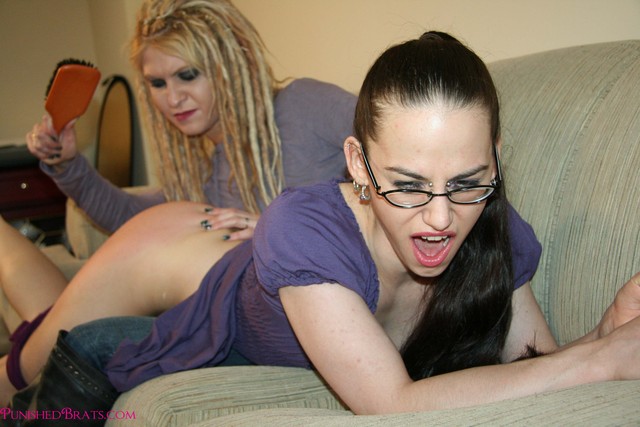 I just set it out to be edited. The feeds look terrific.
Now a look at the week that was in brats:
http://www.punishedbrats.com/twitter/5-25-11/052511.htm
http://www.punishedbrats.com/twitter/5-23-11/052311.htm
http://www.punishedbrats.com/twitter/5-21-11/052111.htm
http://www.punishedbrats.com/twitter/5-18-11/051811.htm

INDIVIDIAL CLIP SITE NEWS
Spank Channel: http://www.clips4sale.com/store/22862/: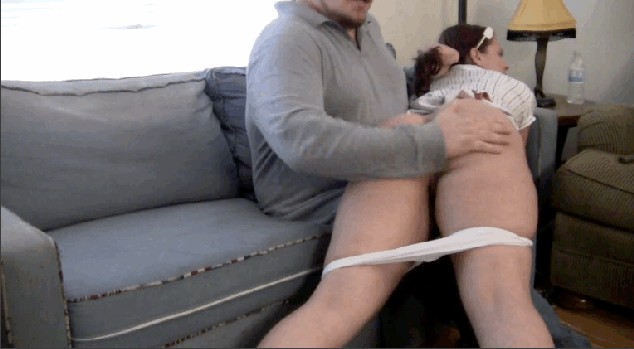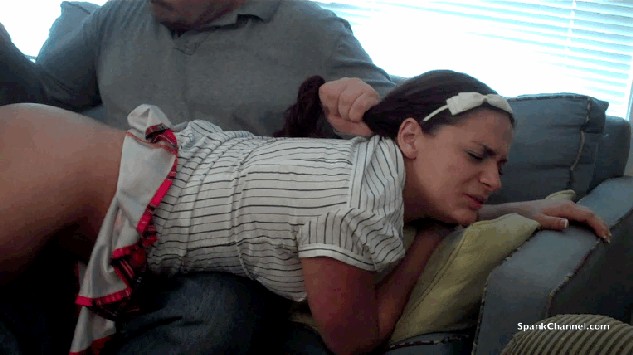 SPANKING SITE UPDATES
This week at www.PunishedBrats.com:
Because I Said So - part 1 with Pixie and Veronica Bound. Pixie was grounded by her step-mother Veronica, but she fully intends to go out anyway. Veronica won't be pushed around though and grabs the girl on her way out the door and spanks her while her friends look on with horror.
Rude Awakening - part 2 and Full Movie with Lorraine Little and Veronica Bound. Lorraine declares the 'V' in Aunt V stands for vicious! She might just be right.
Pulled Over - part 1 with Ten and Mike Smith. Ten was pulled over by police officer Mike Smith. She thinks she has the cop wrapped around her finger after she pulls the crying routine and gets off without a ticket, but Officer Smith is going to escort the girl home for a crying routine over his knee instead.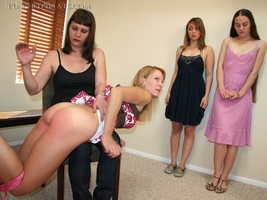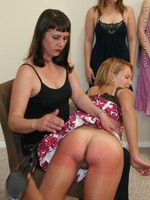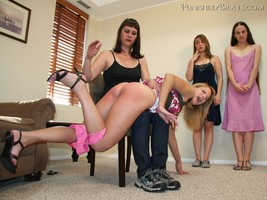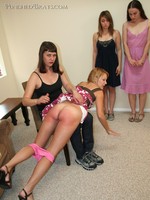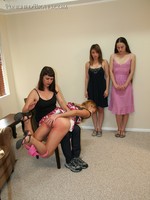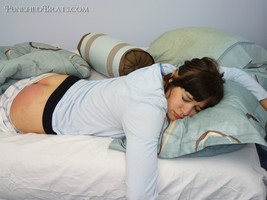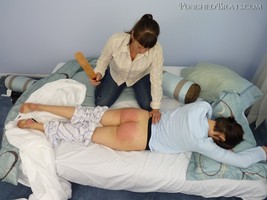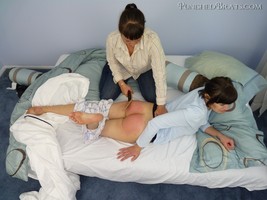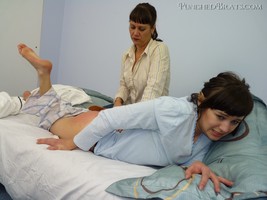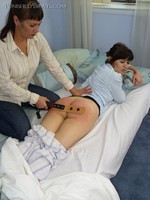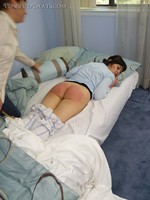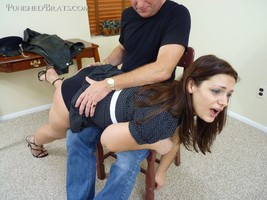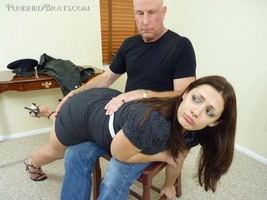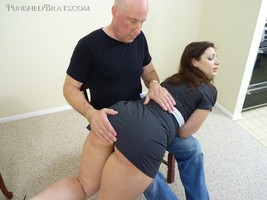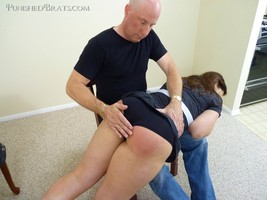 This week at www.girls-boarding-school.com: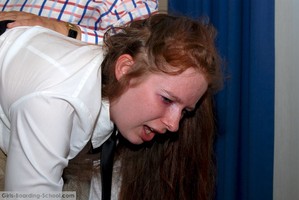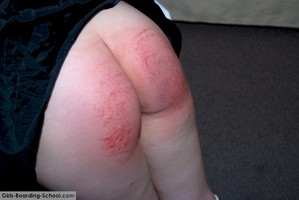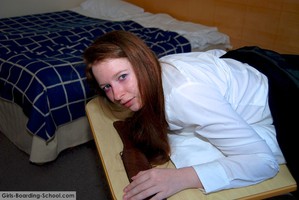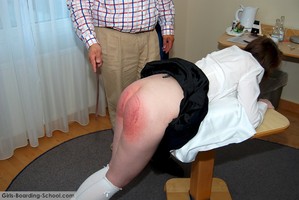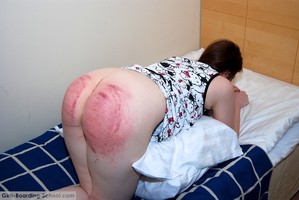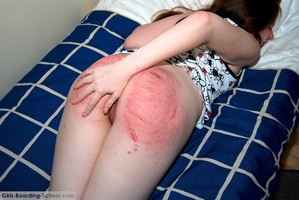 This week at www.realspankings.com/www.realspankingspass.com:
Frankie and Betty Caught Slacking Off (Part 1 of 2). Mr. King catches Frankie and Betty just hanging around in the home gym, when their agreement was that the girls were supposed to be working out at least an hour a day. Since the girls are making excuses, Mr. King decides they will spank each other for not keeping one another on track. He tells Frankie to go over Betty's knee for a spanking.
Frankie and Betty Caught Slacking Off (Part 2 of 2). After Betty is made to give Frankie a long hand spanking in the gym, Mr. King tells the girls to switch out. Betty then goes over Frankie's knee for a hand spanking. Both girls are left in time out by Mr. King to remember the deal they had.
Veronica Strapped Over Her Jeans. Betty drags Veronica into the kitchen to confront her about not finishing her chores. Her shirt is lifted up and she is bent over with her hands on her knees for a strapping.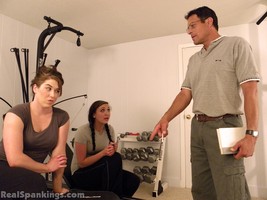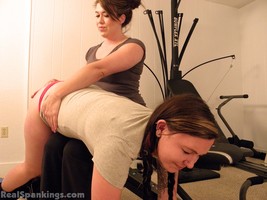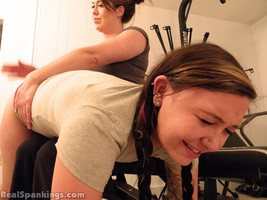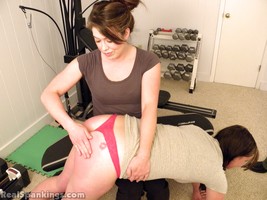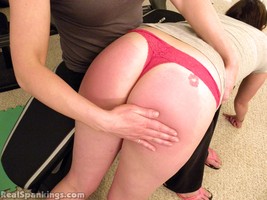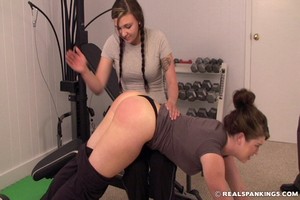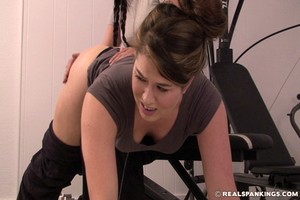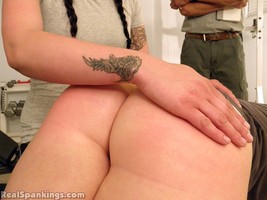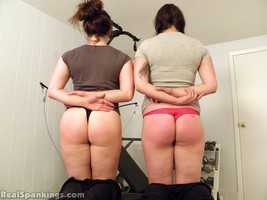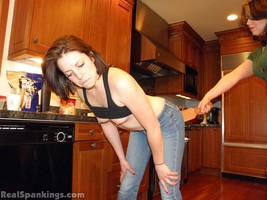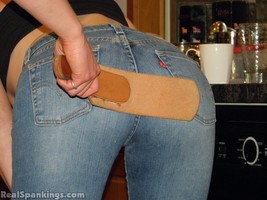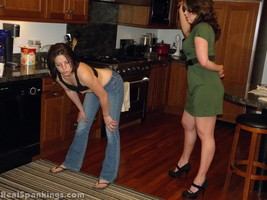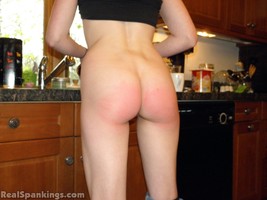 This week at www.firmhandspanking.com:
Hot blonde college girl Adrienne Black paddled after disappearing for a week. Classic jeans paddling with stunning 6ft beauty Adrienne Black! Ten swats with Earl Grey's board of education teach this insolent blonde a lesson in College Discipline. Reaction Cam replays show every teeth-gritting moment, and the jeans come down to show crimson cheeks as evidence!
Carey Brooks in the Office - Carey Books has a booty designed for spanking! Full cheeked, bouncing and bare, she's due 50 swats with a stinging leather paddle in The Office. Her offense? No virus software on a vital business computer. From creamy white to deep red takes minutes, ensuring she's sore as hell!
Katherine St James in Corporal Air - Corporal Air is a fun airline, but not when things go wrong. Flight attendant Katherine St James drinks alcohol on duty and a trolley runs down the aisle on her plane! Administrator Eric Strickman has to spank her bare bottom, followed by 45 with a wooden spoon: "That hurts!" she yelps.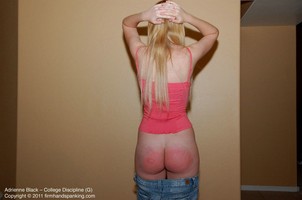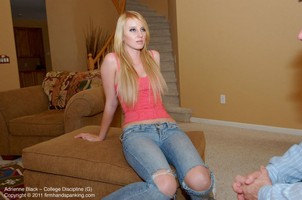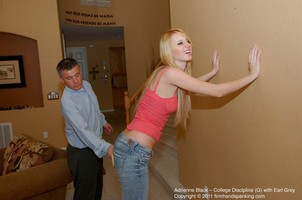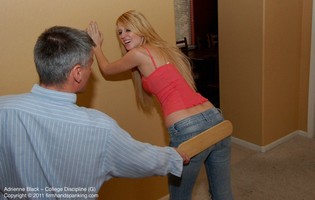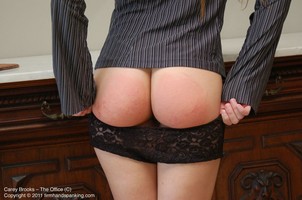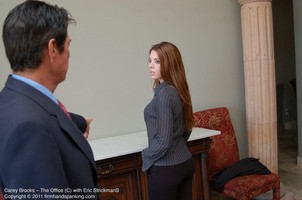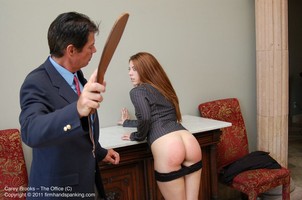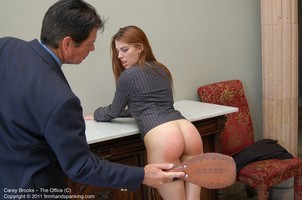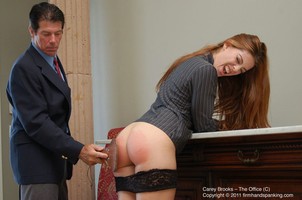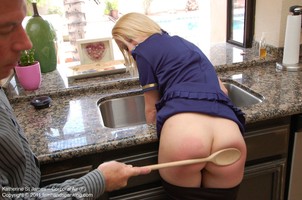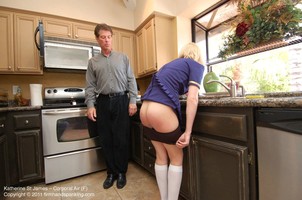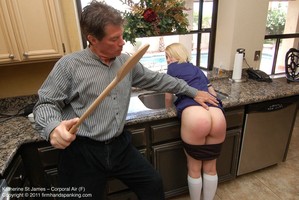 At www.GoodSpanking.comthis week, Ten Amorette's bottom is on fire after a long, hard punishment spanking. We think she'll behave now. Plus, Cherry finishes up her reality spanking with a bottom just as hot as Ten's. Mmmm!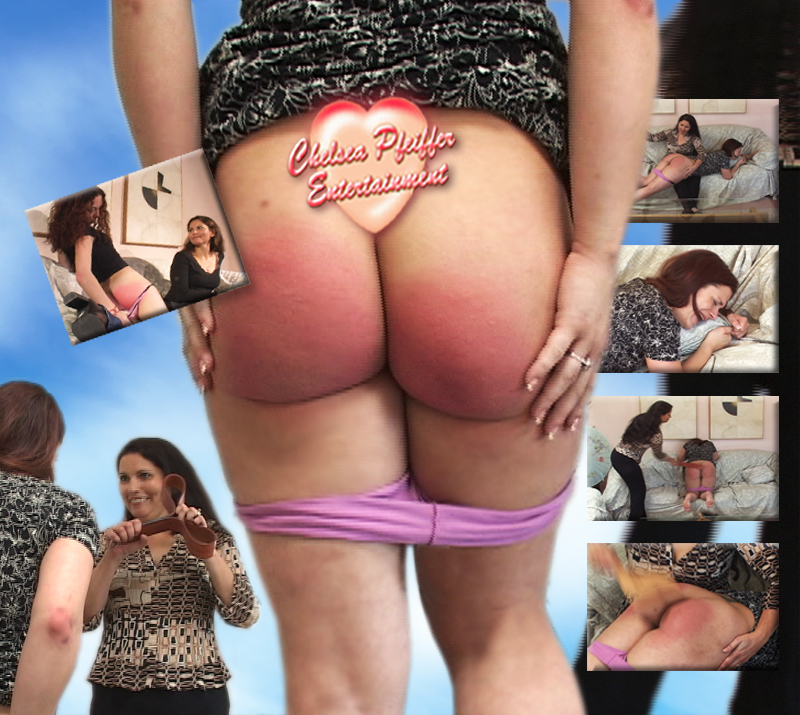 At www.SpankSinn.com voluptuous Lily Cade is working Sinn's gorgeous ass into a hot frenzy!


Capable young top Alicia Panettiere has a go at Ten with her Mason Pierson on www.spankedcallgirls.com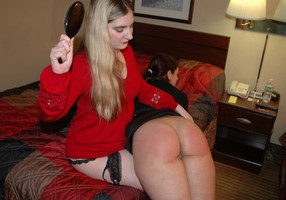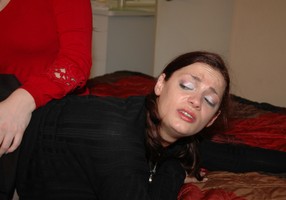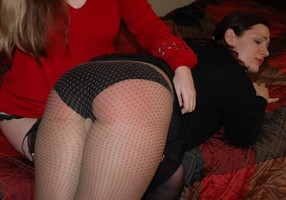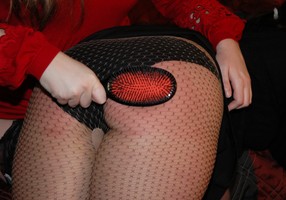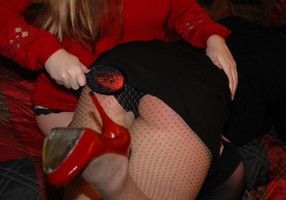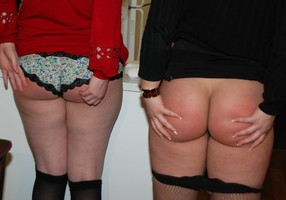 This week at www.realspankingsinstitute.com/www.realspankingspass.com:
Miss Kay Straps Monica in the Gym. Miss Kay angrily drags Monica into the gym and states that the spanking she gave her earlier may not have done the trick.Monica is made to lay down on the workout bench and her skirt is raised and panties lowered. She is given 50 strokes with the small leather strap,and off in the distance The Dean pops his head in to check Miss Kay's progress. Then Monica placed in time out.
Veronica's Painful Arrival. Veronica learns on her arrival that corporal punishment is used at this institute. She is made to remove her clothing and bend over for a hard strapping on the bare bottom.
Mr. King Confronts Betty and Frankie (Part 1 of 2). Mr. King confronts Betty and Frankie about an incident that took place at school. He asks the girls who will admit to it, seeing as they were both seen nearby when it happened. Frankie admits, and is bent over the table to be strapped. Not being able to hold still, Betty is told to hold Frankie's hands down while she is punished.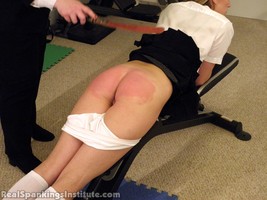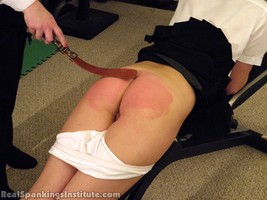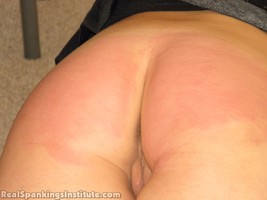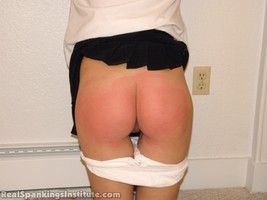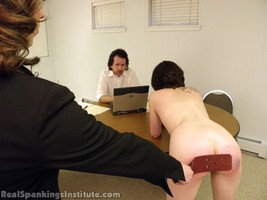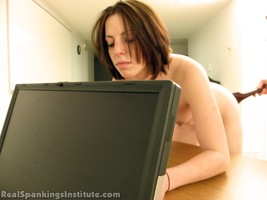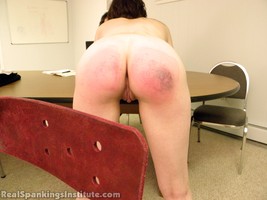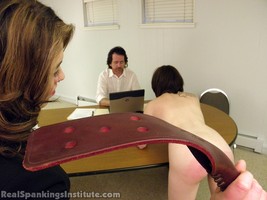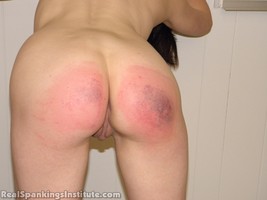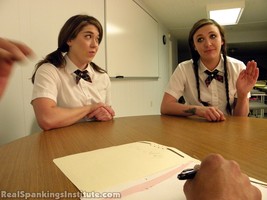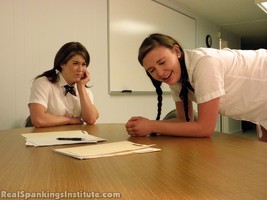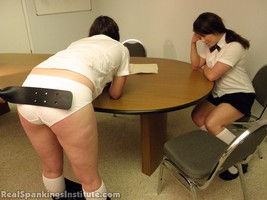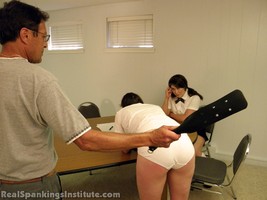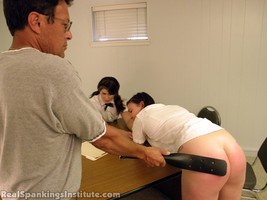 This week on www.sarahgregoryspanking.com, Paul is cleaning his glass lamp when a Jeannie comes out. He is granted 3 wishes. His wishes are to spank a Jeannie on her clothing and on her bare bottom. She is not too happy about this, but she must submit to her master. He decides to save his 3rd wish until later as he is nice enough to give his Jeannie a rest before she gets more.This is a fun spanking video you don't want to miss.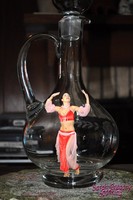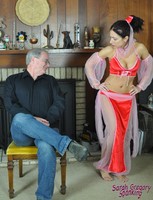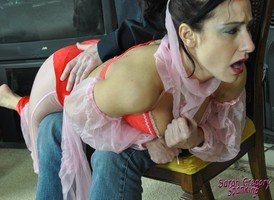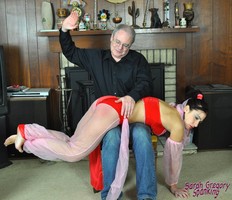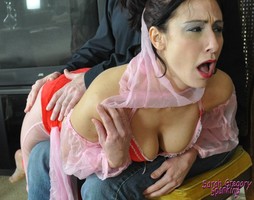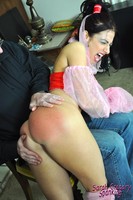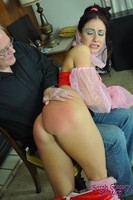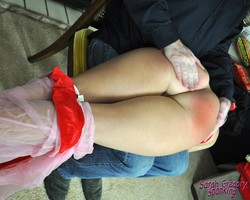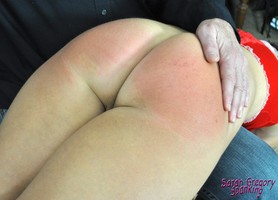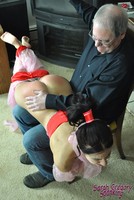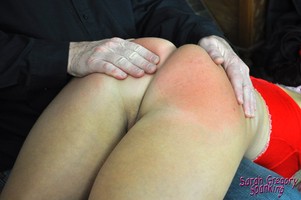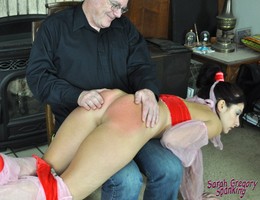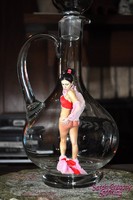 This week at www.spankingbarebutts.com:
Candle loves everything about spanking especially some good role play with another sexy female! To spice things up Candle plays the big sister and her naughty but super sexy sibling Renee needs a little guidance so Candle provides the guidance with a nice wooden OTK paddle! This is not the hardest spanking that you will see but Renee is as cute as any female around when it comes to taking a spanking!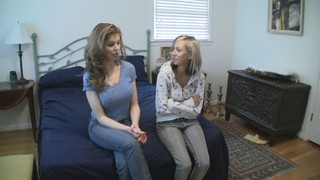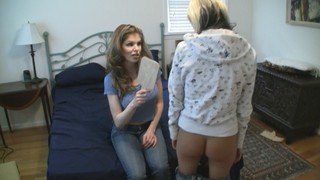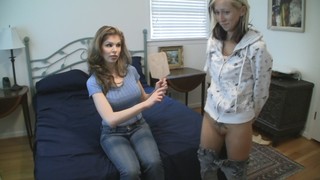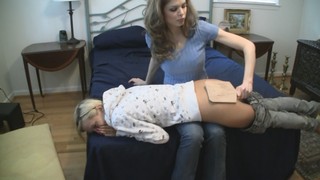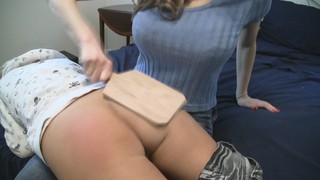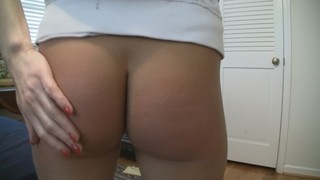 The latest updates at www.spankingserver.com: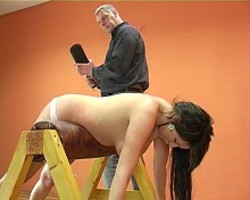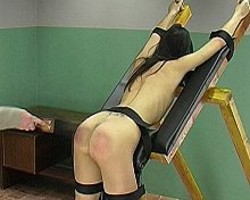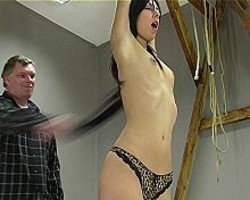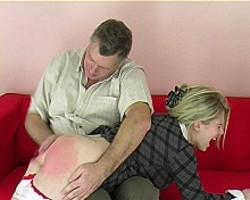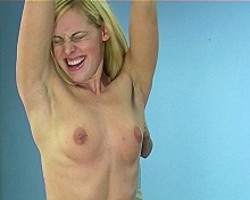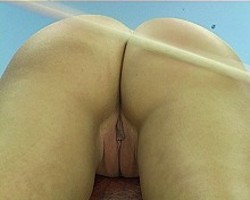 Spanking & Shame has announced a Relaunch. A new design, new content and exciting new members features! www.spankingshame.com.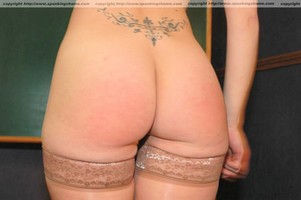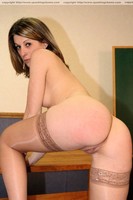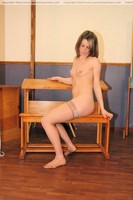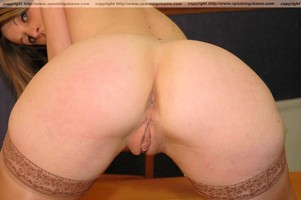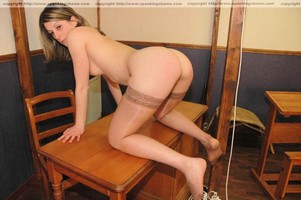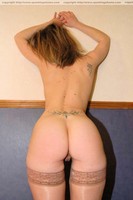 New at www.dallasspankshard.com:
Amellia Jane's First.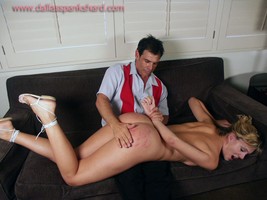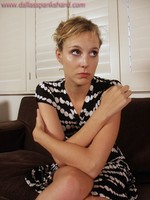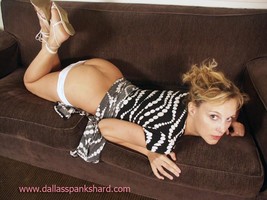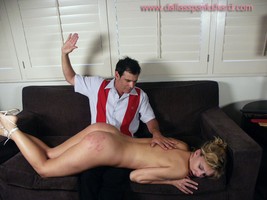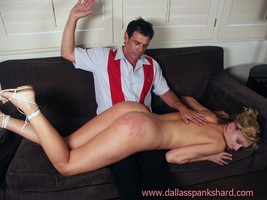 Now at www.real-life-spankings.com: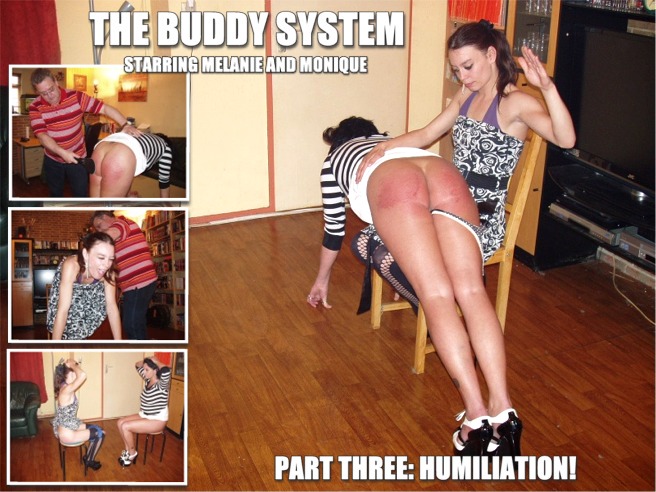 This week at www.cutiespankee.com: Give your girl a plenty of time to prepare for the punishment all by herself.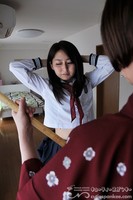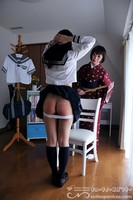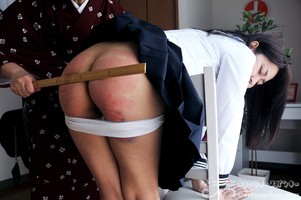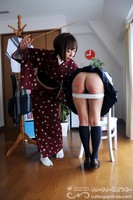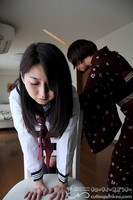 The latest from http://www.spanked-in-uniform.com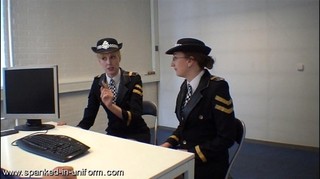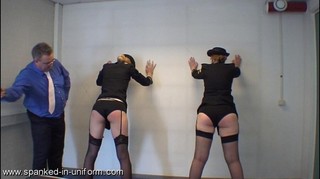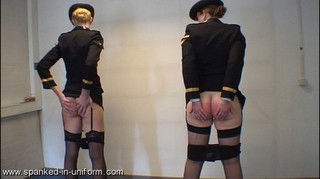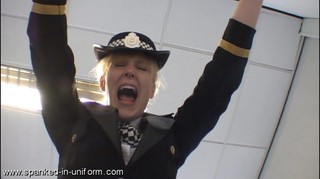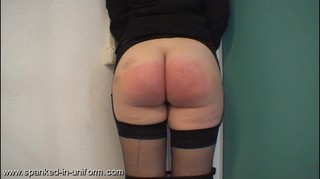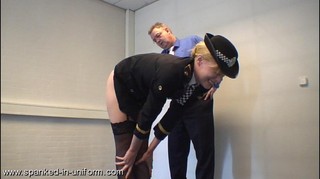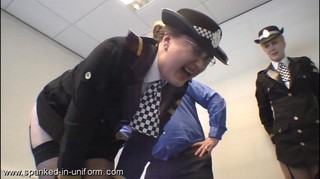 Now at www.english-spankers.com: Secretary Holly should be in her office working but is caught by her boss on his computer watching spanking films. She expresses an interest in being spanked and strapped so the boss decides that this is his lucky day and gets her over his knee where she gets a damn hard spanking. This progresses as he uses his old razor strop on her red bare bottom. A good hard spanking film.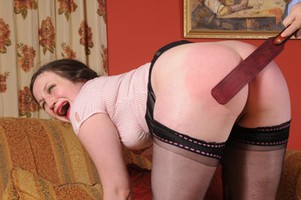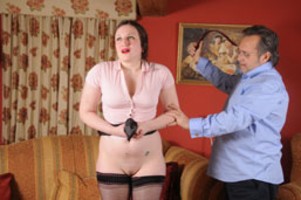 This week at www.spanking-family.com: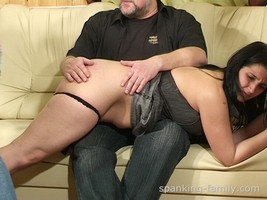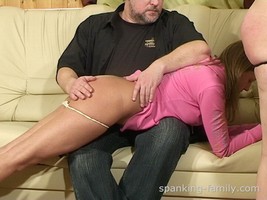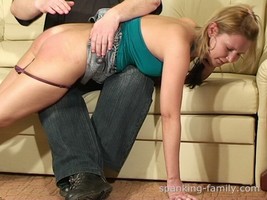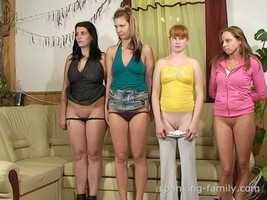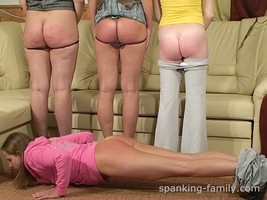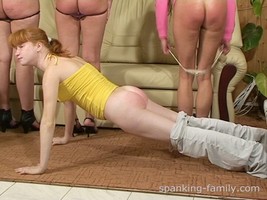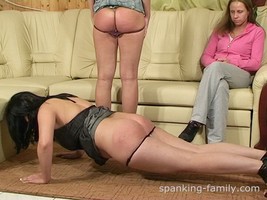 Now at http://www.hand-spanking.com: Maki's spanking is becoming increasingly severe. Eventually, Hikari is fed up with her rudeness and decides to seek out revenge on the older girl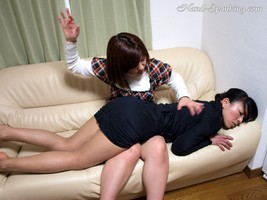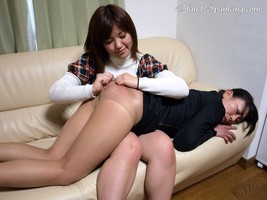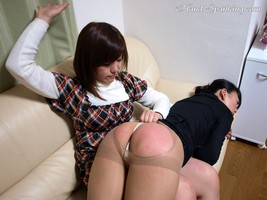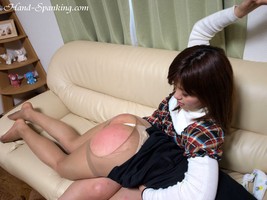 This week at www.spankingteenjessica.com/www.realspankingspass.com:
Spanked with a Belt.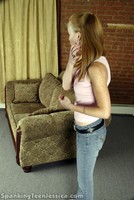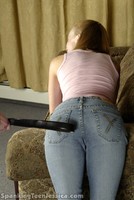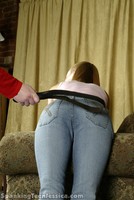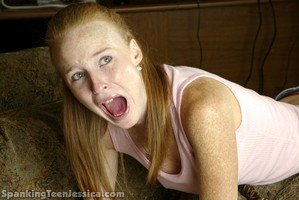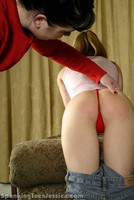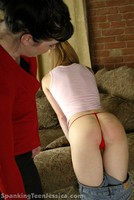 This week at www.spankingteenbrandi.com/www.realspankingspass.com:
Bikini OTK.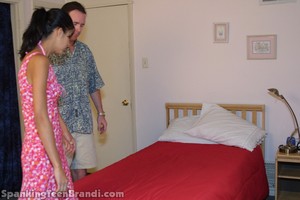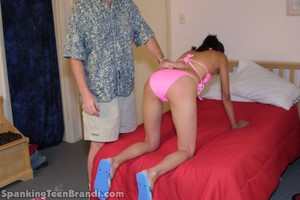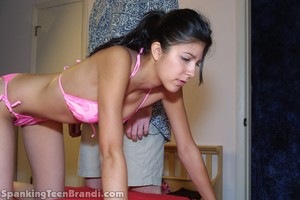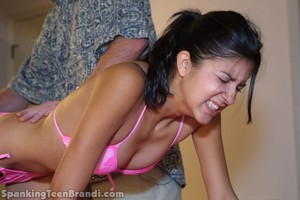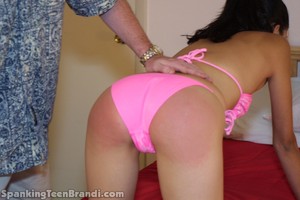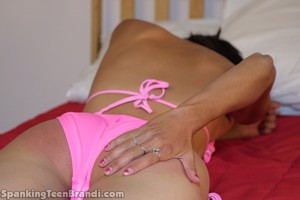 This week at www.spankingbailey.com: Bailey is not done with her work so Mr. Daniel's sentences her to detention. Bailey is upset and begins to mutter under her breath. Mr. Daniels ends up hearing her smarting off and gets her up for a hard strapping on the bare as punishment.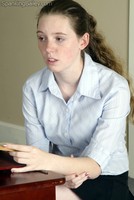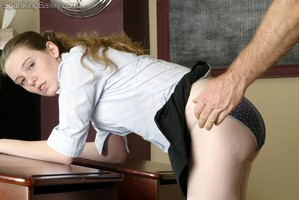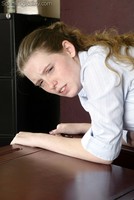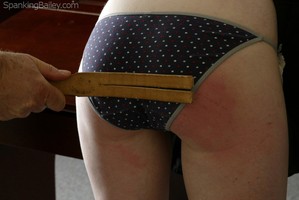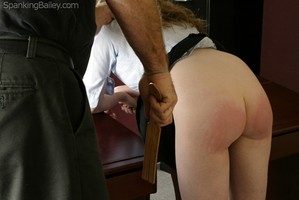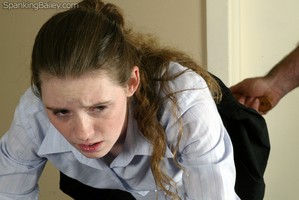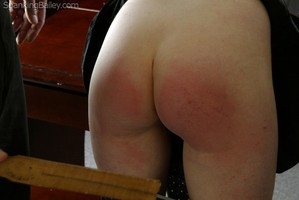 This week at www.otk-spankings.com/www.realspankingspass.com:
Cindy is brought over Mrs. Burns's knee for a hard handspanking followed by a leather paddle and some time out.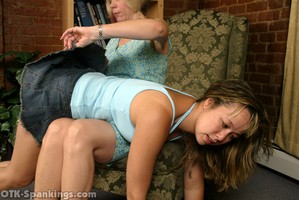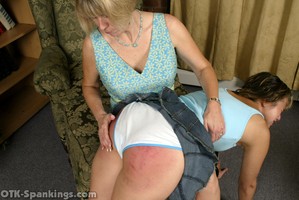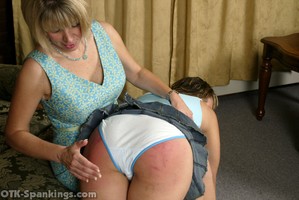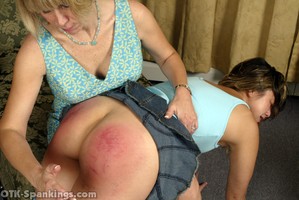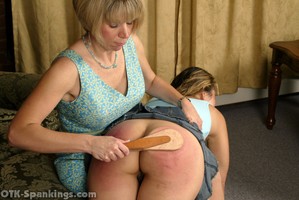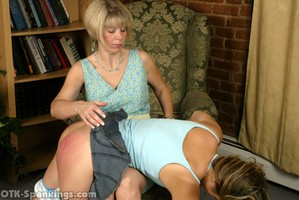 This week at www.realstrappings.com/www.realspankingspass.com:
Monica is in time out after a spanking. She sees the strap laying on the desk and is playing with it when Mr. Daniels walks in. He makes her bend over for a second spanking. And then makes her finish the day with her bottom out for everyone to see.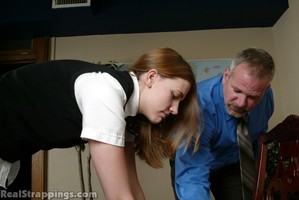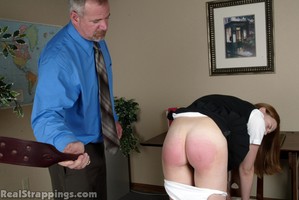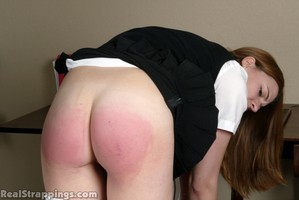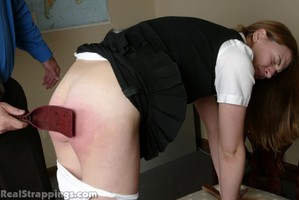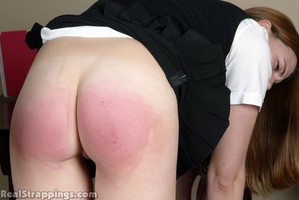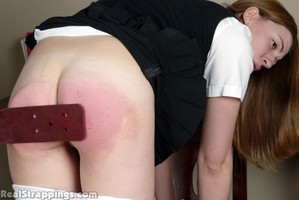 This week in www.samsdiaries.com gorgeous brunette, Syra, punishes Sam for letting down the team in a relay race. Sam's peachy bottom is soon a stinging rosey red!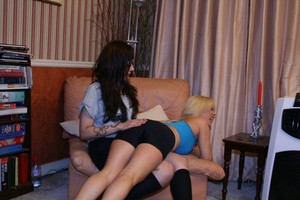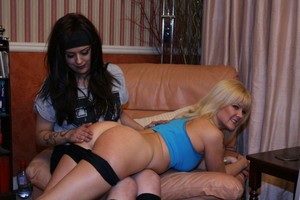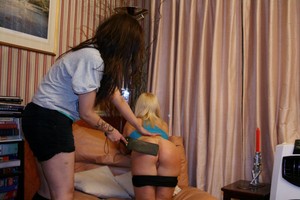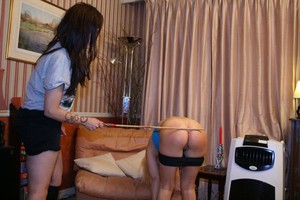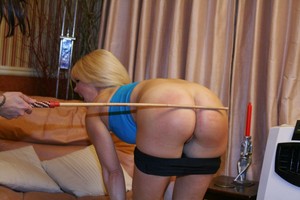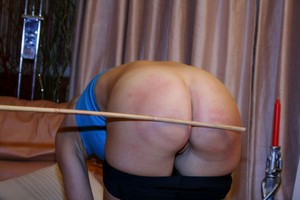 At www.GoodSpankingClassics.com Whitney Prescott spanks Dorian Grant's lovely round bottom for sleeping around with clients. Whitney runs a maid service, not that other kind!


This week's "Highlight of the Week" at www.punishedbrats.com:
Rude Awakening with Lorraine Little and Veronica Bound. Lorraine snuck out of the house while Aunt Veronica was at work. Veronica informs her on the phone that she knows what she has been up to and she will be dealt with in the morning. Lorraine is pulled out of bed and given a dose of the strap first thing!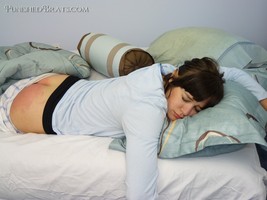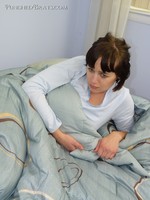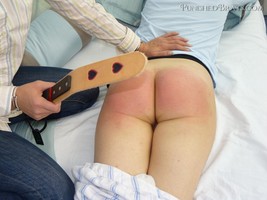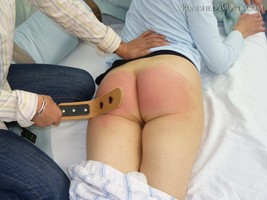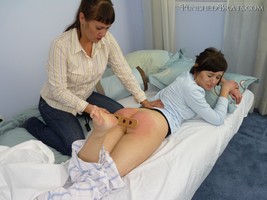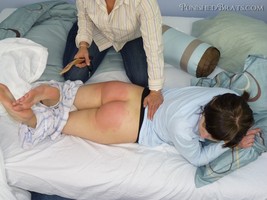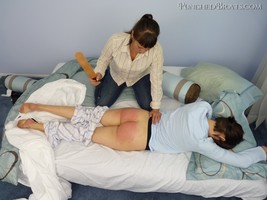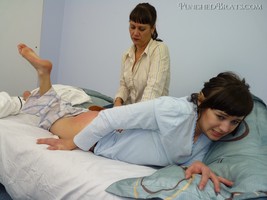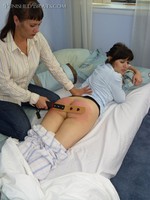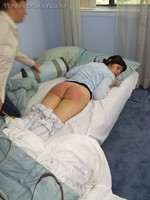 HOME/Main News Page


Support our Free Achive Spanking Site by joining one of the sites below.

Marked Butts - Spanking Online - Realspankings - Firm Hand Spanking - Girl Spanks Girl - Clare Fonda Pass - Punished Brats