June 9, 2011
NEWS AND NOTES
More great cartoons from Dave Ell. Dave is now on Facebook, search for Dave Ell. He also sells previously created art and will do your custom art. Contact lodgy53@yahoo.co.uk or visit www.daveellcartoons.com. The cost is 20 UK pounds for a single panel cartoon and 50 UK pounds for a 4 panel cartoon.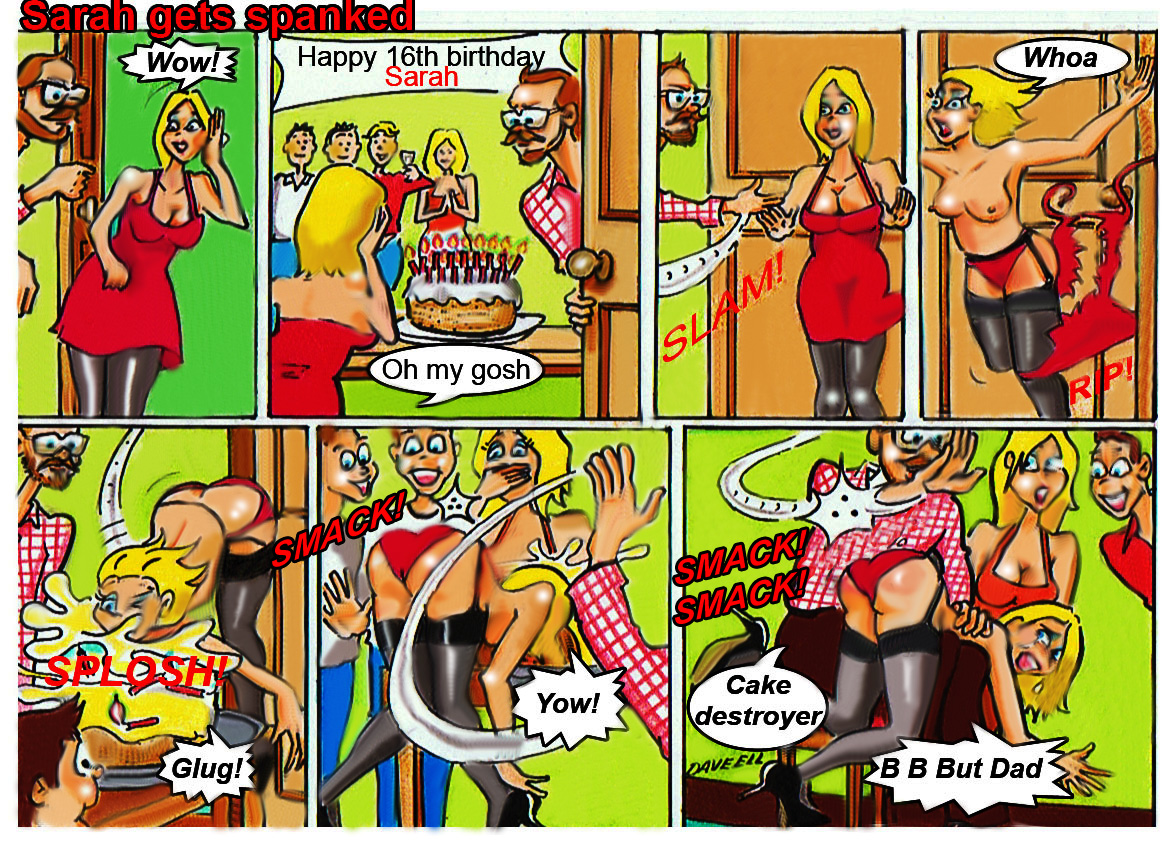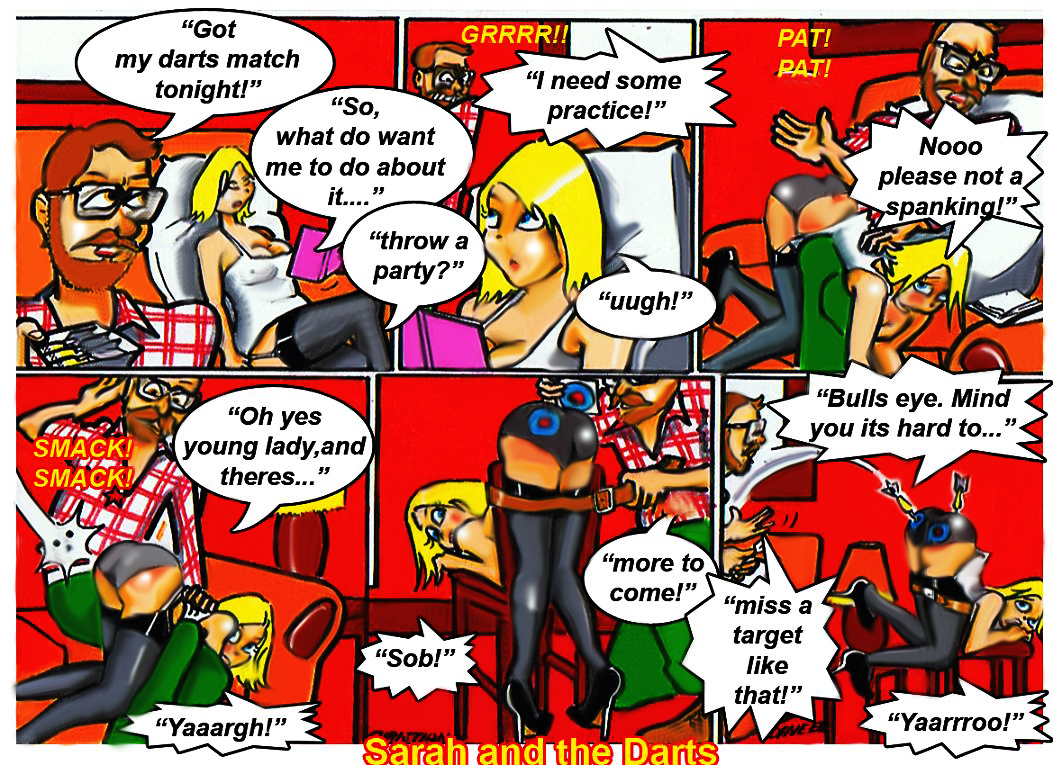 The Cherry Red Report brings you some sizzling highlights from some of the spanko world's top producers.... http://www.cherryredreport.com/2011/06/03/industry-news/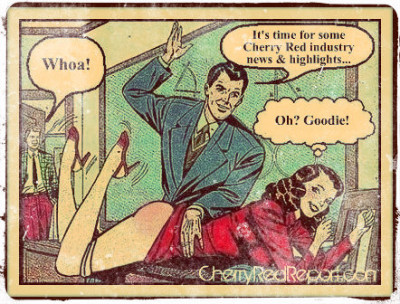 From David Pierson of www.punishedbrats.com:
While we wait for the edits of 'Angelina-The Dark Angel' to come in, Pixie presents us with this brief photo essay. Angelina, practicing her art au naturel.


A lovely site to behold. Who could possibly to object?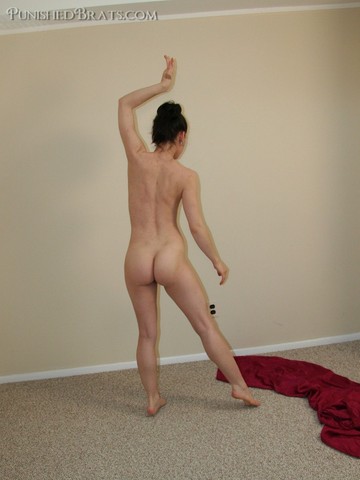 Ms. Azul does!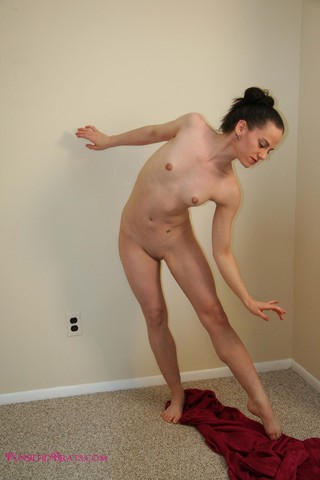 Now a look at the week that was in brats:
http://www.punishedbrats.com/twitter/6-8-11/050811.htm
http://www.punishedbrats.com/twitter/6-6-11/060611.htm
http://www.punishedbrats.com/twitter/6-3-11/060311.htm
http://www.punishedbrats.com/twitter/5-30-11/053011.htm

INDIVIDIAL CLIP SITE NEWS
Spank Channel: http://www.clips4sale.com/store/22862/: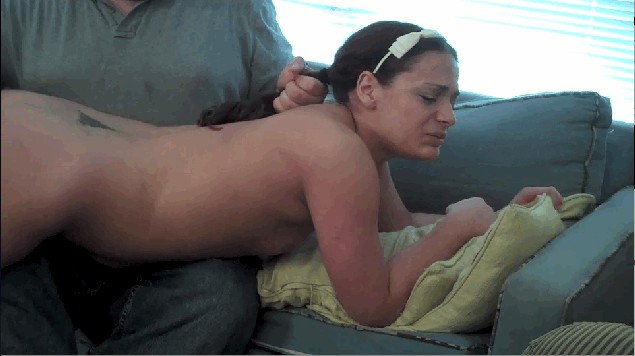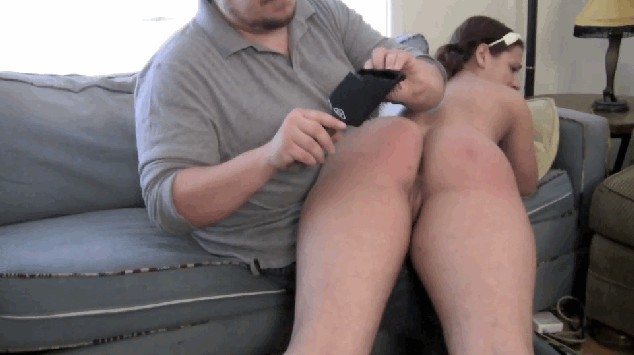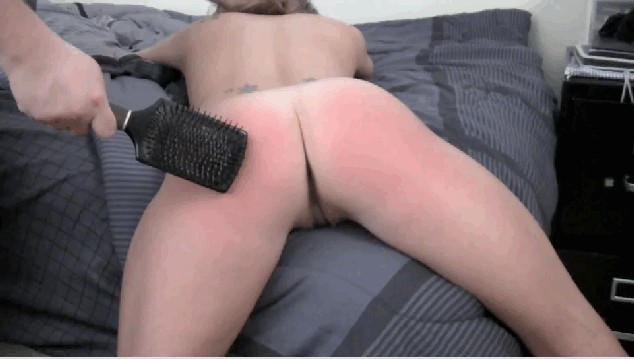 SPANKING SITE UPDATES
This week at www.PunishedBrats.com:
Shower Power - part 2 and Full Movie with Pi and Veronica Bound. Pi has learned a tough lesson on what happens to foul mouthed little brats that call their mom a bitch.
Principal Called - part 1 with Joelle Barros and David Pierson. Joelle told her principal to go to hell and her Uncle David is going to teach her to have a little more respect for school authority.
The Interview - part 1 with Dia Zerva and Veronica Bound. Dia is interviewing for a position as Veronica's assistant, but to be sure she's the right candidate, she'll have to prove she can take the office discipline.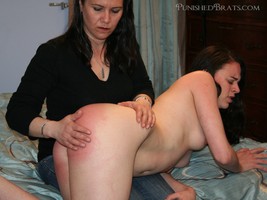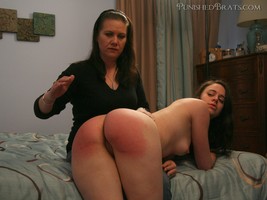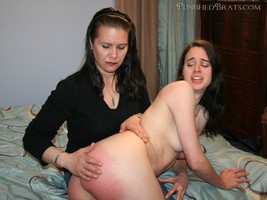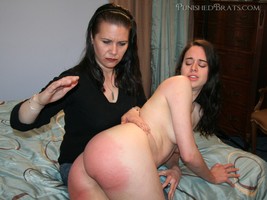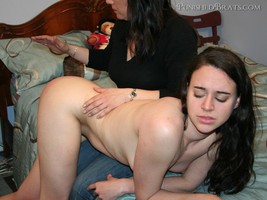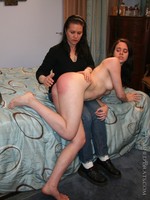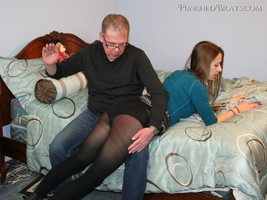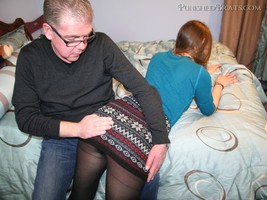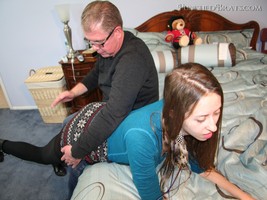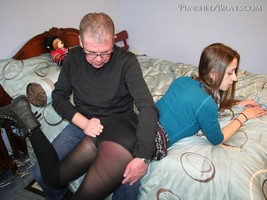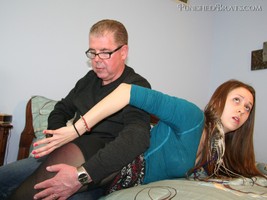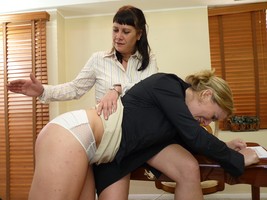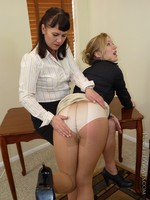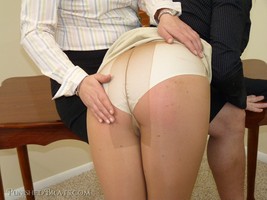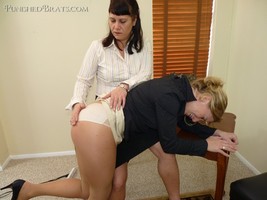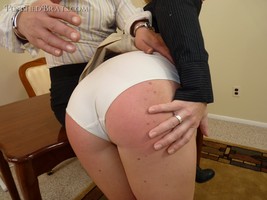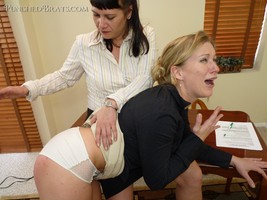 This week at www.girls-boarding-school.com: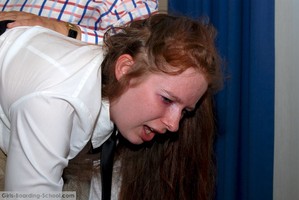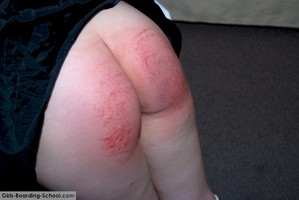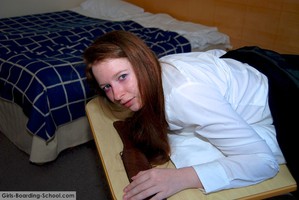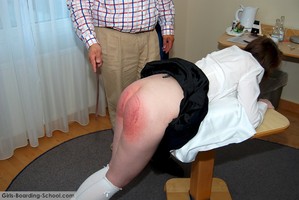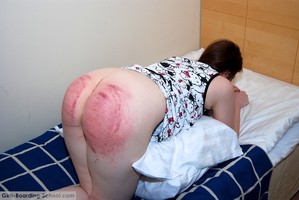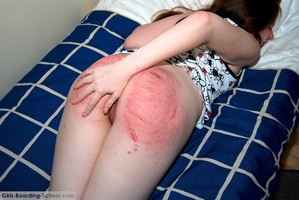 This week at www.realspankings.com/www.realspankingspass.com:
Two Girl Exposed Spanking (Part 2). Lila and Veronica are both spanked with leather implements on their bare bottoms, in a uncomfortable and exposed position.
Monica Caught Sneaking Out. Monica is caught sneaking out while she is grounded. She is paddled with the plastic paddle over her jeans.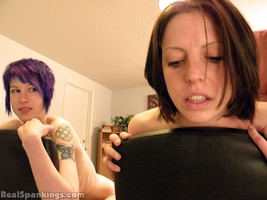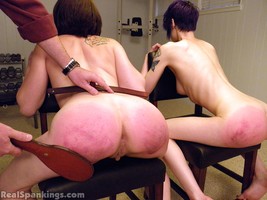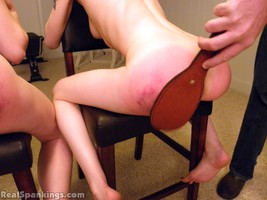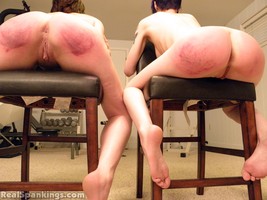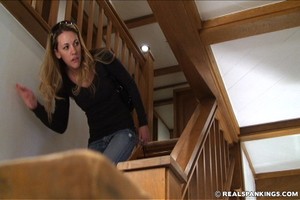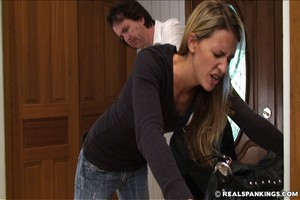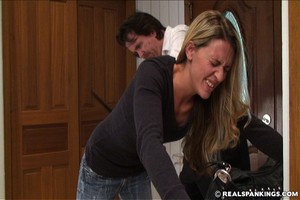 This week at www.firmhandspanking.com:
13 with a cane, bottom bare, for graffiti at school: Kayla Apple pays big-time! Pretty Kayla Apple is already in the Alternative Education Programme at Private School. Scrawling graffiti on school walls earns her a stunning, bare-bottom 13-stroke caning, hands against the wall and panties off. Principal Brian Archer is determined to teach a serious lesson in the series finale!
Allaura Shane in A Question of Trust - Owwwww!" is Allaura Shane's genuine, startled reaction as the first of 15 swats with a wooden paddle lands across her tight denims in A Question of Trust: "I miscounted and had to start over!" Treading mud on the floor makes her boyfriend so mad. Watch Reaction Cam replays too!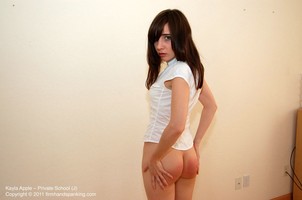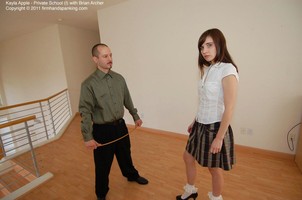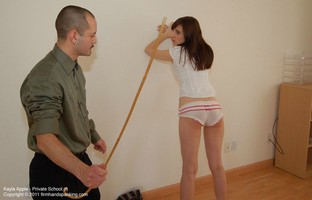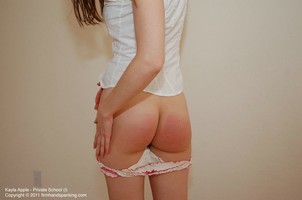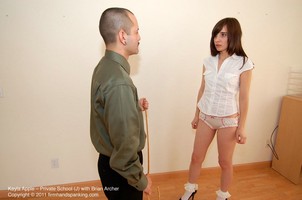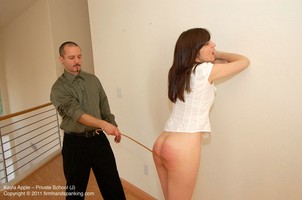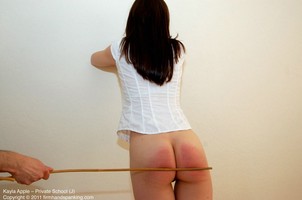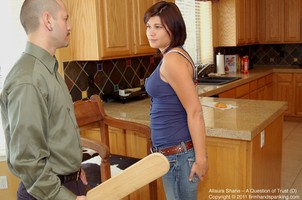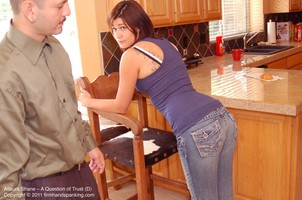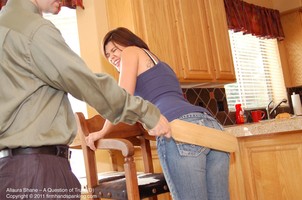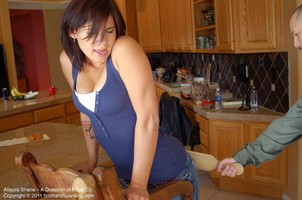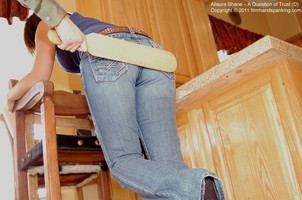 At www.GoodSpanking.com we've got more of hot bottomed Ten Amorette and Clare Fonda and a whole lotta Chelsea Spanks!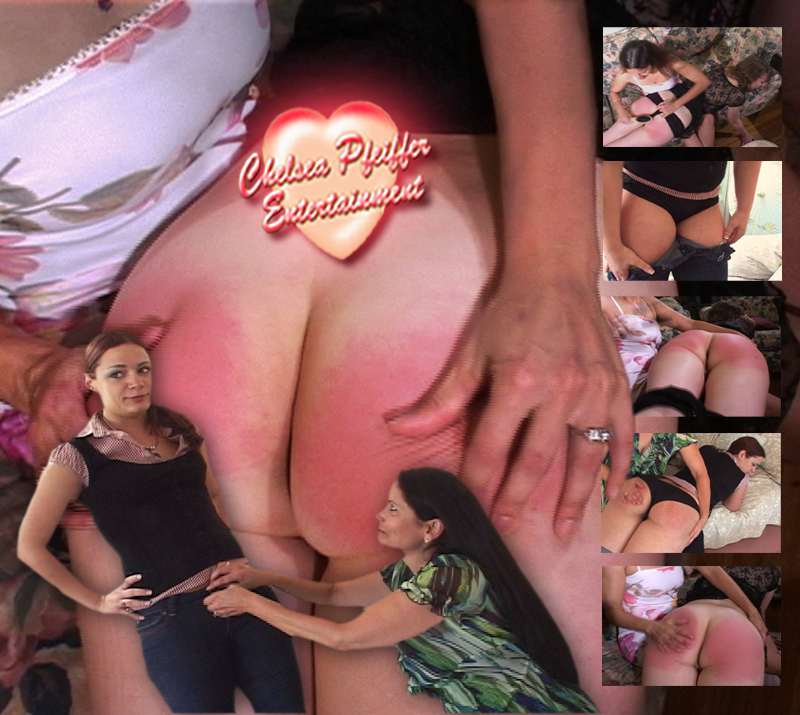 At www.SpankSinn.com this week Sinn and Lily Cade go at it till no bottom cheek is left unspanked, unkissed, or unlicked!


Sophia Locke gets her nice, big bottom thrashed by Snow Mercy on www.spankedsweeties.com.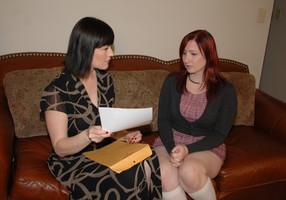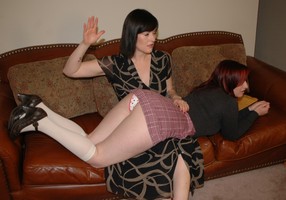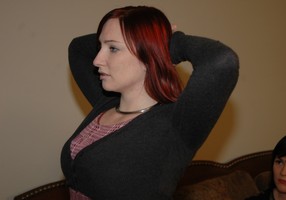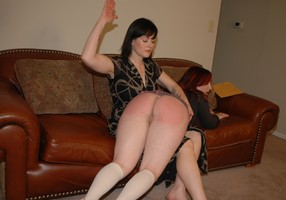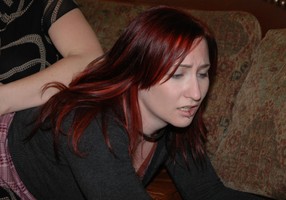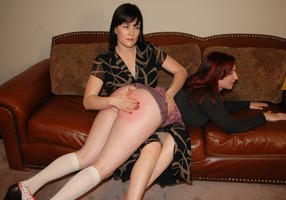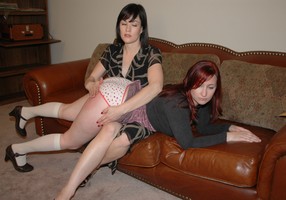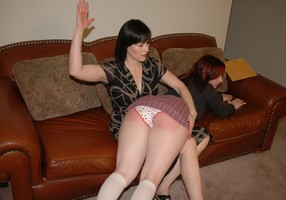 This week at www.realspankingsinstitute.com/www.realspankingspass.com:
Veronica Hand Spanked for Wandering the Halls. Betty delivers Veronica to The Dean after she finds her roaming the halls. Veronica is not given any time to explain before she is ordered to remove her panties. She is bent over next to Lila who is already in time out, and hand spanked on the spot. She is then told to remove her clothing and copy Lila's timeout position.
Monica Found in Restricted Area (Part 1). Monica is caught sleeping on the couch in a restricted area. The Dean decides a hand spanking is in order right on the spot. She is then told to get to class.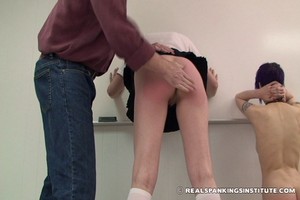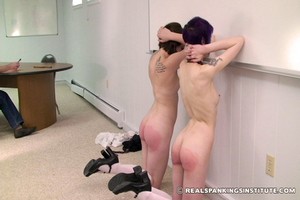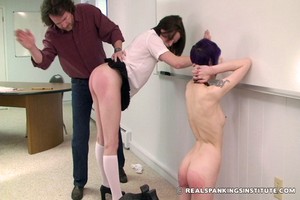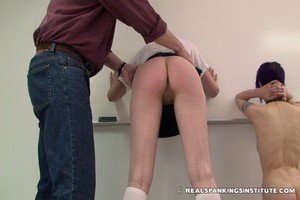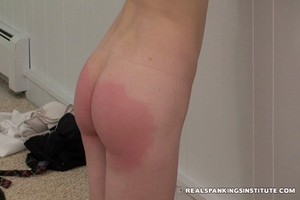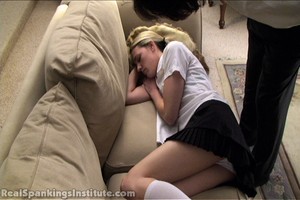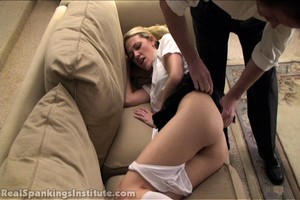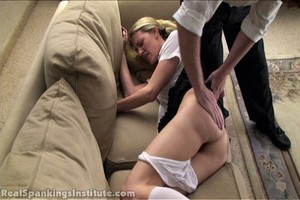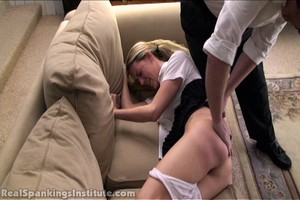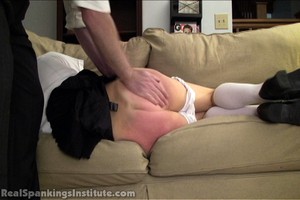 This week on www.sarahgregoryspanking.com,Sarah is not to happy to hear that her roommate Whitney is trying to steal a spanking shoot with Clare Fonda behind her back. She spanks her roommate to show her just what kind of a shoot she was getting herself into. Whitney is not a happy camper afer the spanking Sarah dishes out. Also, don't forget to check out www.spankingsarahgregory.com for updates in Sarah's spanking life.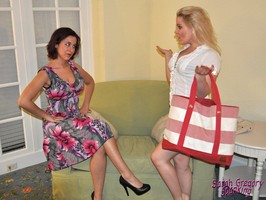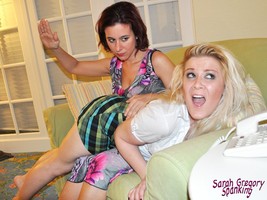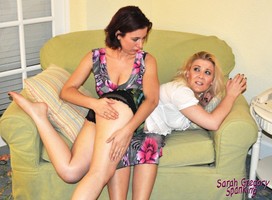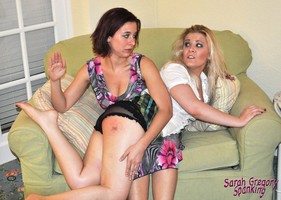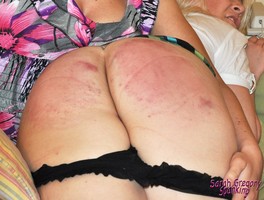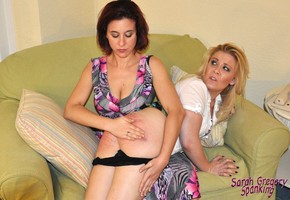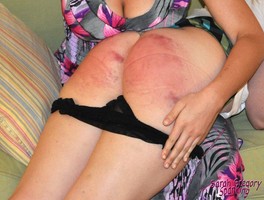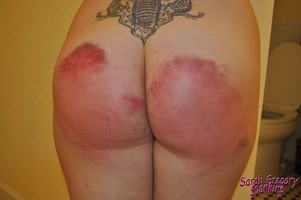 This week at www.spankingbarebutts.com:
As most of you have seen in the past sometimes Bryanna likes to take things into her own hands and spank her own butt! This week Bryanna shares a bathtub spanking with just herself and the camera where she paddles her naked butt with a hard wooden hand paddle. Some girls need a good spanking even when there is no one around to give it to them so this is how they take care of that need!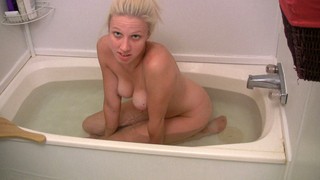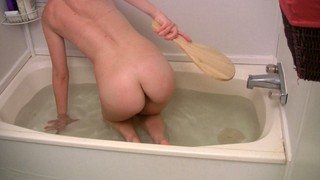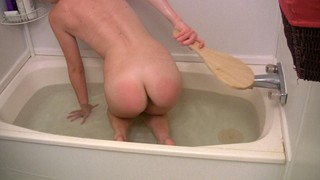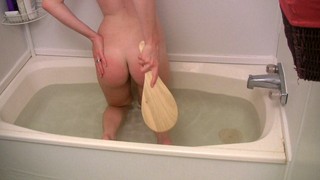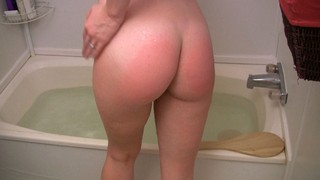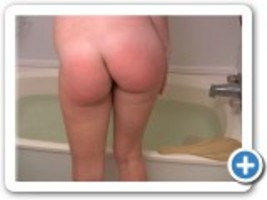 The latest updates at www.spankingserver.com: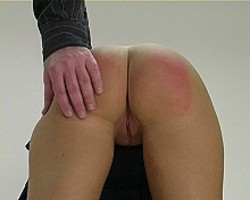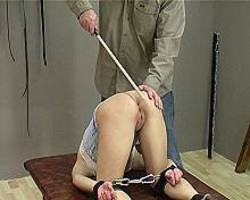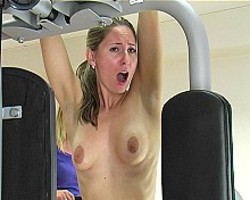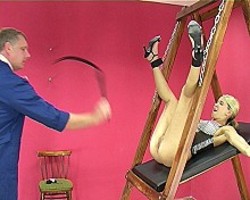 Spanking & Shame has announced a Relaunch. A new design, new content and exciting new members features! www.spankingshame.com.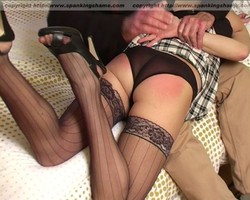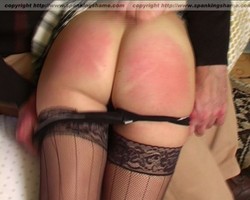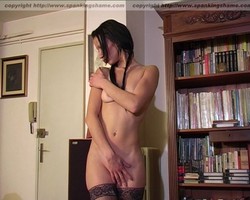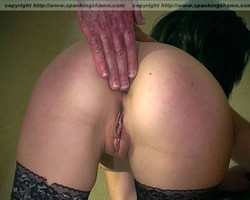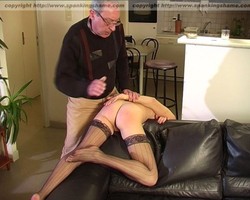 New at www.dallasspankshard.com:
Crash in Burnout.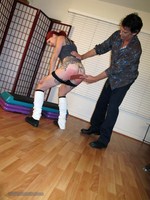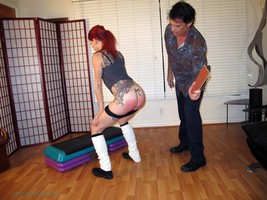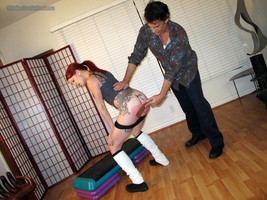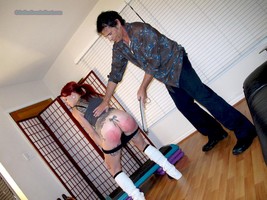 Now at www.real-life-spankings.com: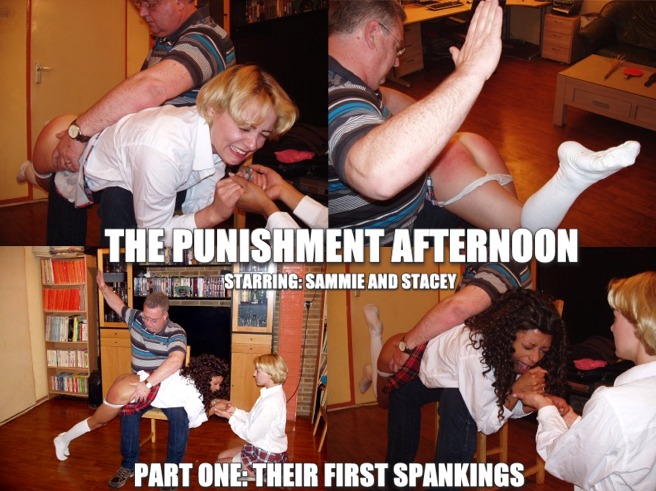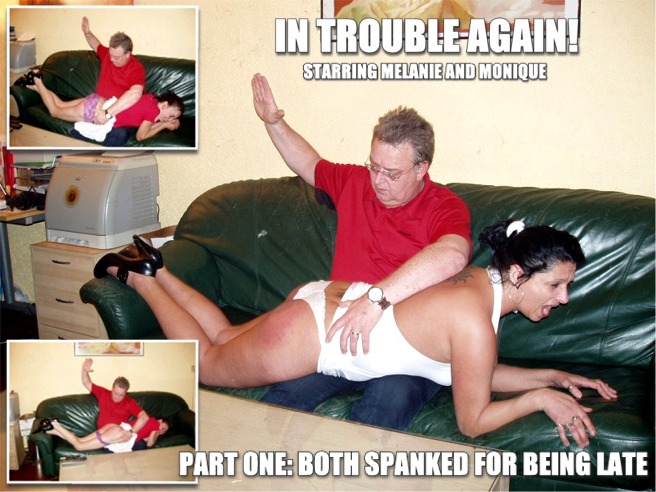 This week at www.cutiespankee.com: A beautiful young bottom bounced, squirmed and cramped on the bed.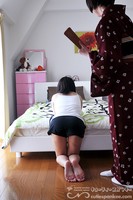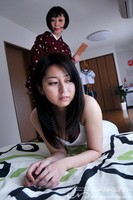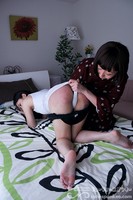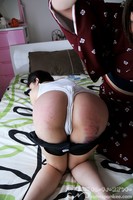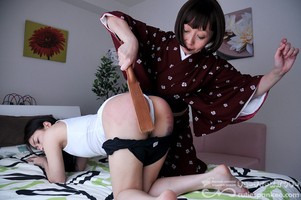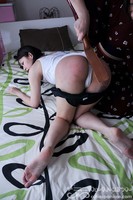 The latest from http://www.spanked-in-uniform.com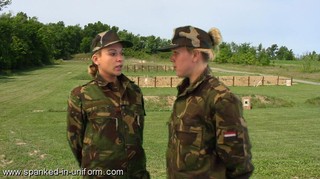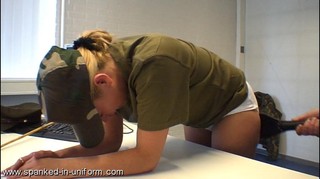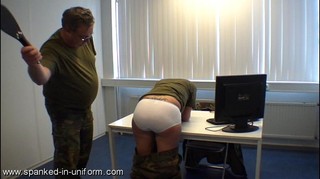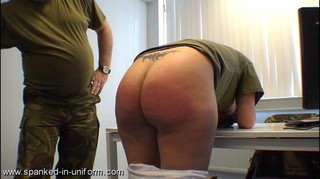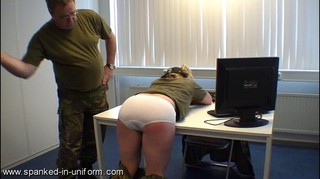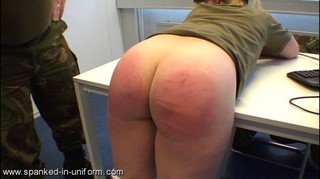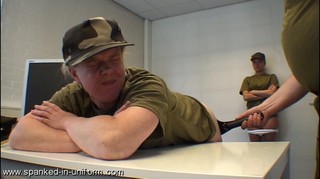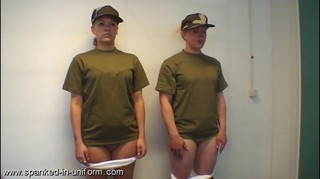 Now at www.english-spankers.com: Shannon has to see her college principle about her grades; she hopes that the offer of a bit of fun with her will sway his hard line attitude on marking up her papers. He wants none of that and decides to deal with the matter in the old fashioned way. He administers a good spanking followed by a caning to this lovely ladies bottom. A real sexy spanking movie.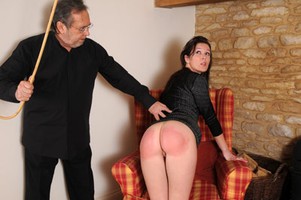 This week at www.spanking-family.com: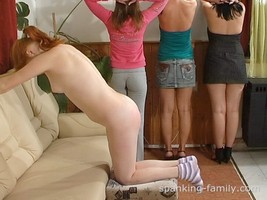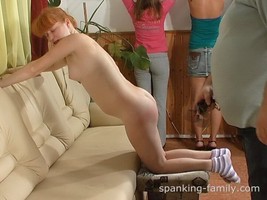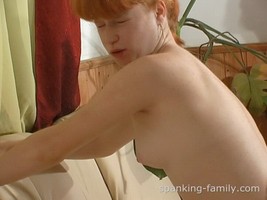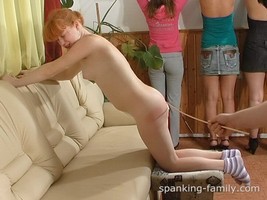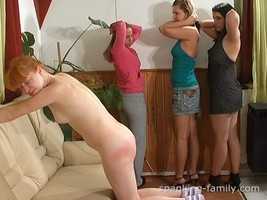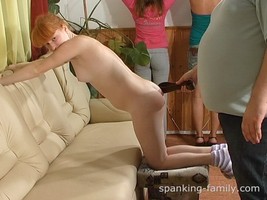 Now at http://www.hand-spanking.com: Pretty TV reporter Konoha is checking out a popular cafe's method for keeping spick and span. Unfortunately, she pays the price for her poor efforts with a sore bum and the humiliation of having her throbbing behind on display for everyone to see.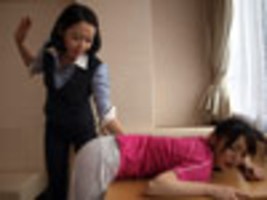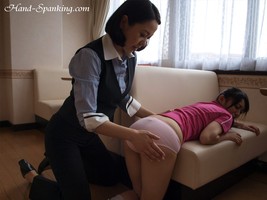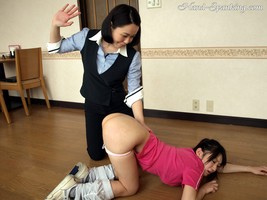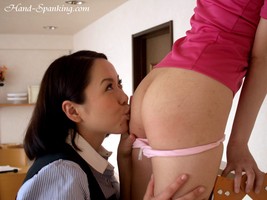 This week at www.spankingteenjessica.com/www.realspankingspass.com:
Lady D secures me to the spanking bench and spanks me with two large leather straps.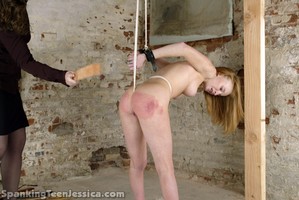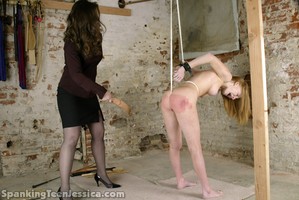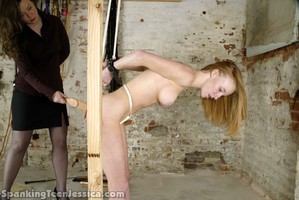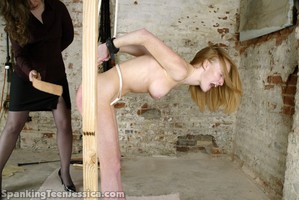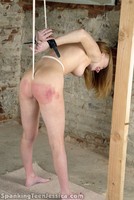 This week at www.spankingteenbrandi.com/www.realspankingspass.com:
Brandi is tested in school with a Spelling Bee; for every word she spells incorrectly, Lady D administers a hard smack on the front of her thighs as punishment.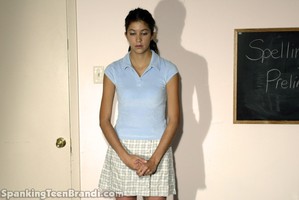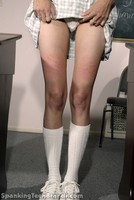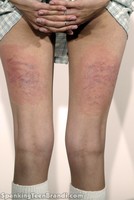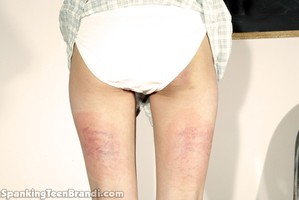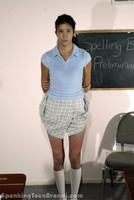 This week at www.spankingbailey.com: Bailey comes in to class and is punished for not completing her assignments with a hard otk hand-spanking. Afterwards, she is placed in time out for further punishment.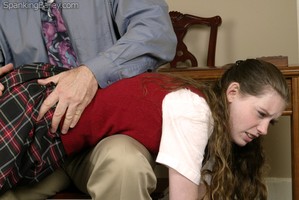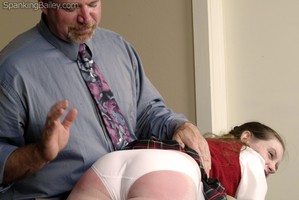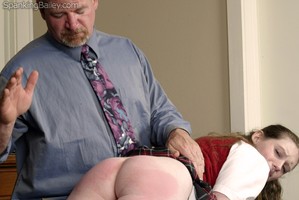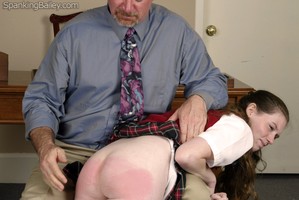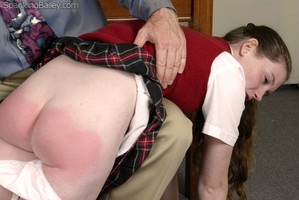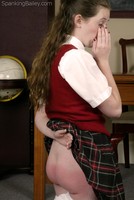 This week at www.otk-spankings.com/www.realspankingspass.com:
Brandi is dragged in and forced over Kailee's knee for a long, hard hand spanking. Afterwards she is placed up on her knees for some time out.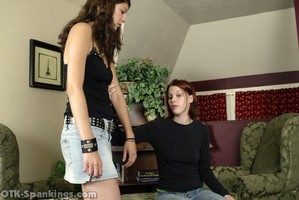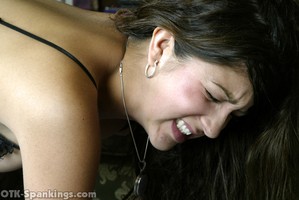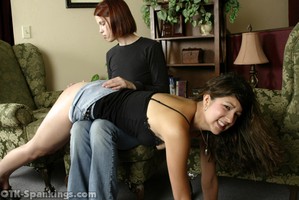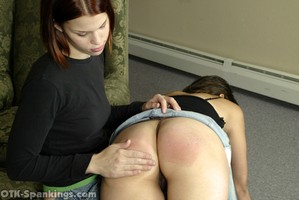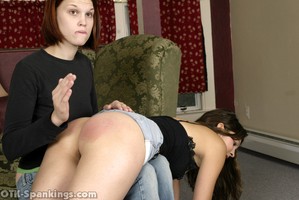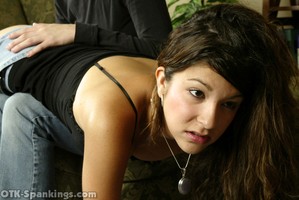 This week at www.realstrappings.com/www.realspankingspass.com:
Blake Borrows Without Permission. Ms. Burns comes in to talk with Blake. She informs her that the girls have been complaining that Blake has been taking their things without asking. She gives Blake a spanking for it and tells Blake that she will take her later to apologize to the other girls.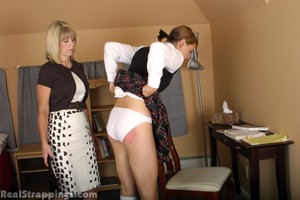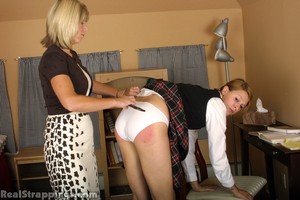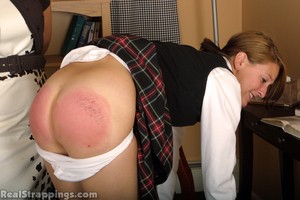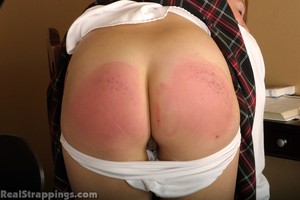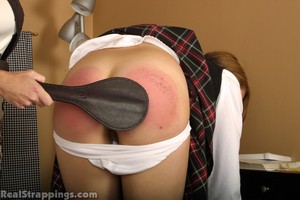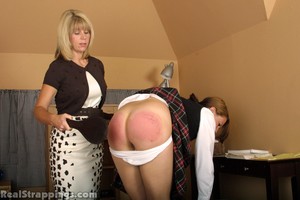 This week in www.samsdiaries.com Sam Johnson gets punished for wearing tiny hotpants and misbehaving in a stretch limousine on her birthday night out. While she is being caned, her friend Jadie Reece arrives, to apologise for not making it to the night out as she was sick. Soon she is being bent over and punished for not turning up while Sam looks on in horror!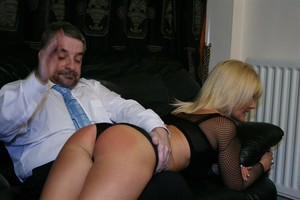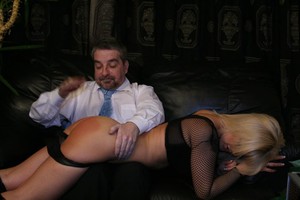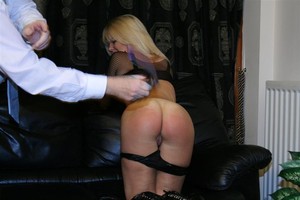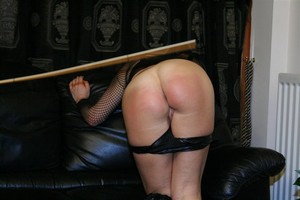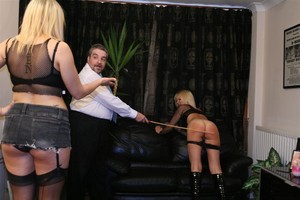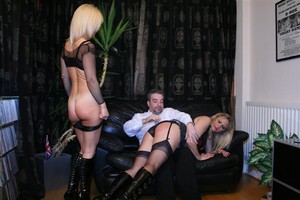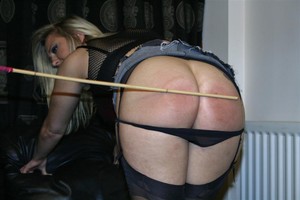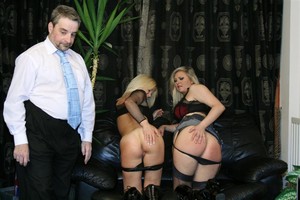 At www.GoodSpankingClassics.com Whitney Prescott spanks Dorian Grant's lovely round bottom for sleeping around with clients. Whitney runs a maid service, not that other kind!


This week's "Highlight of the Week" at www.punishedbrats.com:
Shower Power with Pi and Veronica. Sassy little Pi is pulled straight from the shower and right over Veronica's lap for a nude spanking. Pi has learned a tough lesson on what happens to foul mouthed little brats that call their mom a bitch.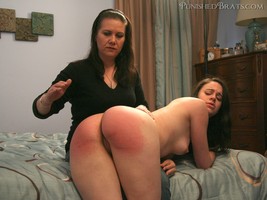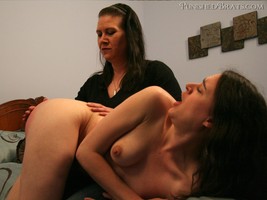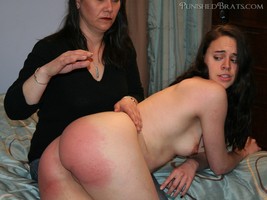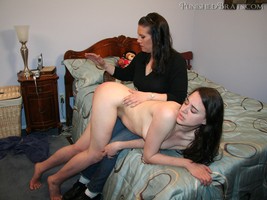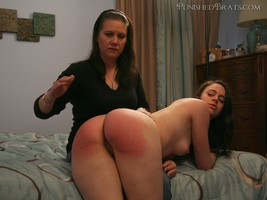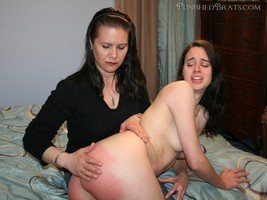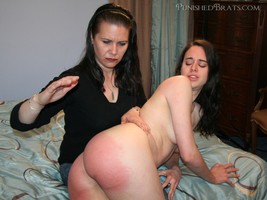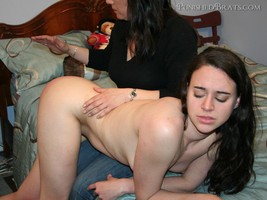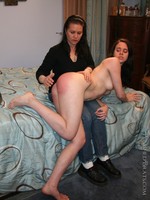 HOME/Main News Page


Support our Free Achive Spanking Site by joining one of the sites below.

Marked Butts - Spanking Online - Realspankings - Firm Hand Spanking - Girl Spanks Girl - Clare Fonda Pass - Punished Brats