Elite Pain
Berta Black

Starring: Berta Black
The Staff: Pedro, Pablo, Attila, Max and Sanyi
Guest Review by Sugar posted 5/14/10
The Game rules are very simply, Berta, blind folded must guess who is caning her, if she guesses correctly, the guy quits the game. The game is over when there is only one striker left. Berta, already has marks on her butt –obviously from a previous caning-, takes her skirt and panties off getting ready for the game....... Unexpectedly, Berta didn't know how to stick her ass out??!!! That sounds puzzling, anyway Max solved the problem, Berta is going to bend over touching her ankles, that definitely sticked her ass out.
Before the Game started Berta adds 2 new rules: don't strike on the marks, give a sign before striking....no problem for the caning committee. Let the game begin, Bad luck for the first striker "Sanyi", he is out. Berta guessed right on. The rest of the staff kept playing with Berta , giving her light strokes as an attempt to deceive her....at the end, only two caners was left (Max and Attila). The last and the hardest stroke in the game was given by Max, smart Berta guessed it....The Game is over, Attila is going to get the award.......but wait, Berta is saying: there is no reward !!!! that idea of an award didn't pleased Berta at all, she has had enough for today, Ok let's determine a different award then....May be sex.......who knows! Though the movie is only 12 minutes long, but it was amusing, everybody was having a good time including Berta, down here she gives us a smile and a nice greeting. The caning was ok; some hard, some light....it was a lot of fun.
Berta Black has also performed in 3 other ElitePain Movies: The Exam, Slave Disciplinary Program 1 and Painful Duel 4.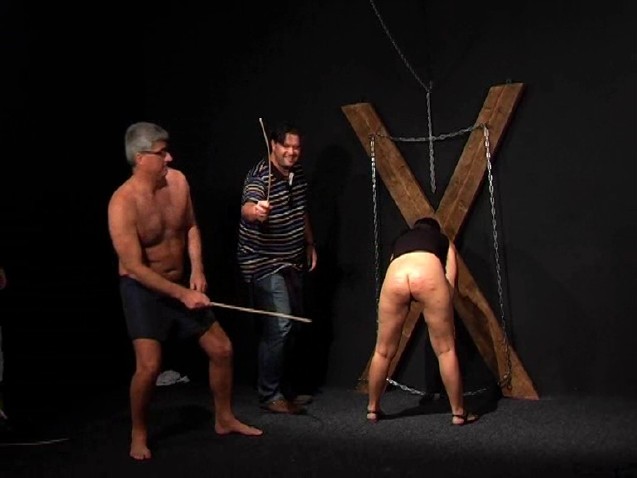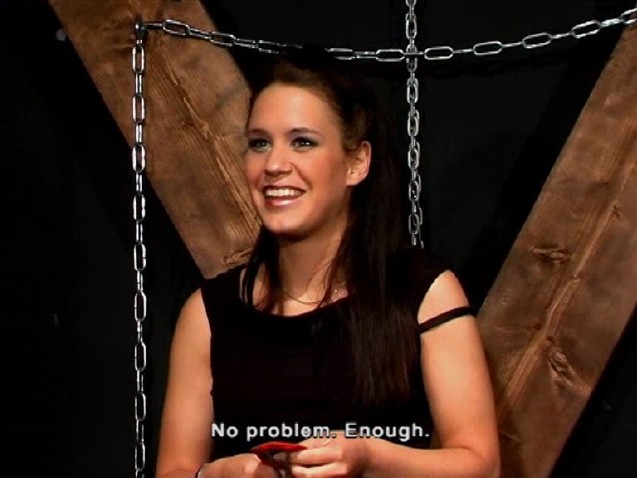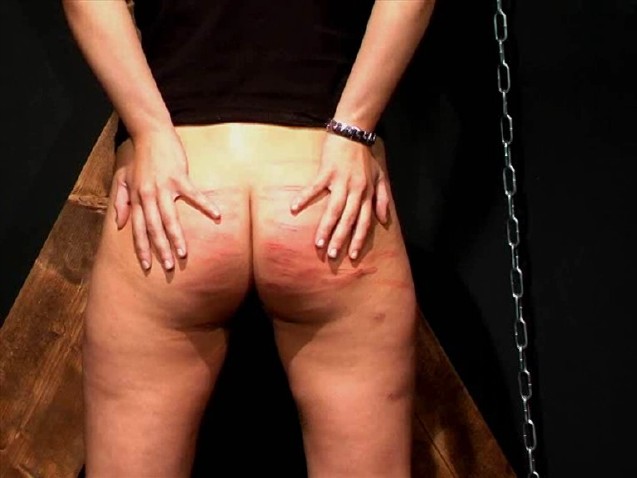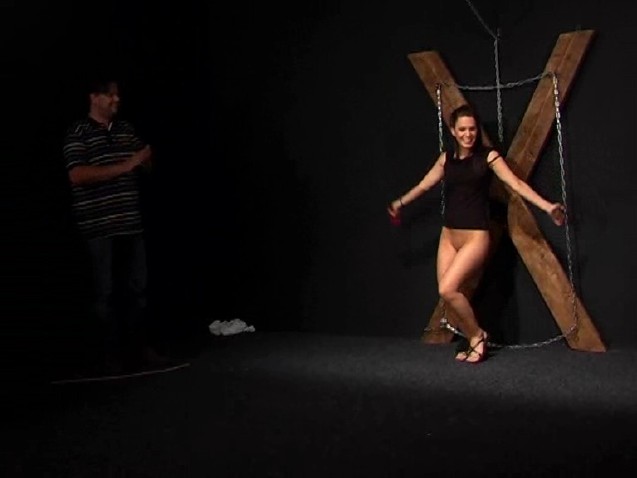 Back to Rigid East/Lupus Reviews Page
Back to Reviews Page
HOME


Support our Free Achive Spanking Site by joining one of the sites below.

Marked Butts - Spanking Online - Realspankings - Firm Hand Spanking - Girl Spanks Girl - Clare Fonda Pass - Punished Brats