Best of Real Punishment Series 1 & 2

Directed and Produced: Dallas
Edited by: Brian Mazzi
Staring: Pepper Crimson- Disc 1
Tanya Hyde
Courtney Chambers
Samantha
Mina
Austin- Disc 2
Raven
Honey
Reviewed by: Aldus W. Huckster
I know it's early in the year, but these videos are so good that as a pair I am willing to take the leap and put them on my list of the 20 best of the year RIGHT NOW. This is a two-part video, and I am going to review both parts at the same time because I think they should be purchased that way, even though they can stand on their own. What can I say - stupendous, fantastic, unbelievable! I have nicknamed Dallas "hands of stone" because this is without a doubt one of the hardest spanking by hand videos I have ever seen. Every girl is reduced to tears before the end of her spanking, and all but one is with hand only.
OK, let's start. First lets set-up the premise. In each scene a woman is to be punished with a series of five one-minute spankings as punishment for what they have done. Now lets be specific here - this is a punishment spanking video, and although I found it very erotic, it is not a romantic video.
Part 1: This one consists of 5 beautiful women receiving their punishments. Here they are in order.
Pepper: Pepper Crimson has been sent to Dallas by her boyfriend. It seems that Pepper has a smoking problem - she is unable to quit, so Dallas will take his stab at his brand of medicine. Pepper is crying almost immediately, and by the end, we can pretty much guess that she will not smoke any more. Just to make the humiliation a little greater, her boyfriend takes the job of timing the one-minute intervals.
Tanya: Tanya Hyde, a nurse in real life, and a past spankee of Dallas' is being punished for borrowing Dallas' favorite paddle, one that he has had for many years (and in fact one of the first paddles that he bought for Tiki), and getting drunk at a party and losing it. She is spanked in multi-positions, and is also crying long before it's over. Her hide, pun intended is crimson red by the end of her session.
Courtney: Courtney Chambers is a real life substitute teacher (which flames my fantasy from when I was a boy wanting to see my third grade teacher spanked) with long shapely legs and a beautiful butt. She reported for her spankings at 8:30 AM, on the way to work. She had a complete breakdown by the end of her spanking session.
Samantha: This is my personnel favorite scene. Samantha is a member of an L.A. Rock Band, and at a recent gig got so drunk that she could not perform. Her Road Manager, who also kept time, brought her to Dallas. And to make things more interesting her Bass Player took pictures of the punishment. She took a real bottom blistering, but took it like a trooper. When it was over she promised never to get that drunk again. I wanted to hire a painter to paint me a picture of that magnificent ass that I could hang on my wall so that I could continually have a vision of this scene in my head.
Mina: Mina is an Artist/Gymnast who bragged about how she could take a spanking. I don't think she expected what Dallas gave her, but was real cocky at the end, even through the tears that were flowing.
Part 2: This one consists of 3 beautiful women receiving their punishments. Here they are in order:
Austin: Austin is an ex-Playboy Playmate who received her first ever spanking in this video. The tears were flowing right away, and her bottom was so bruised that she asked, "this won't last forever, will it?"
Honey: Honey Willspenk (which is not her real name) is a real life Hooters girl. She had never been spanked before either, but someone at Hooters, who was tired of her being late for work, sent her to Dallas to see if he could break her of the habit. He did his best, and I think he succeeded. She was bawling like a baby and her ass was bruised and purple.
Raven: Now this is the longest and perhaps the best scene. It was done in three parts and is the only one in which other instruments were used by Dallas, other than his hands. Raven is a tall, gorgeous fashion model. She receives a terrific spanking by hand, razor strap, and paddle. And believe me, by the end her bottom is bruised and welted, and she cannot contain her tears. This is a journey into pain that is way beyond sexy.
These two videos are over an hour and a half in length, approximately 45 minutes each. So now maybe you can see why I am willing to take the leap and call it one of the best now. I very highly recommend this video, and give it an 11 out of 10 on the "punishment meter"
Aldus
Commentary by David Pierson:
Since the release of " The Best of Real Punishment Series", we have received several emails raving about this double DVD set. A reader named Michael said, " It's the best spanking video that I've ever seen!"
For me, this video brings to mind " The English Patient". You look confused. Please, allow me to explain. At the end of both productions there wasn't a dry eye in the house and there were a lot of sore bottoms. In the case of DST's " Real Punishment Series" all of the girls cried after being spanked by Dallas. In the case of " The English Patient", the ending was rather sad. In the " Real Punishment Series" the sore bottoms were the result of the ministrations of Dallas' hands of stone. Regarding " The English Patent", the sore bottoms were the result of the movie being four hours long. Did you think that they were going to spank Juliet Binocche?
Congratulations to Dallas and his DST creative team on the success of this terrific video.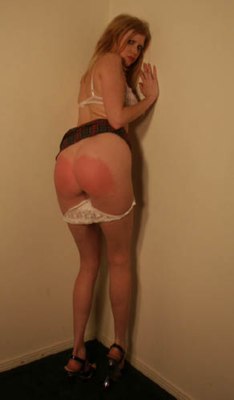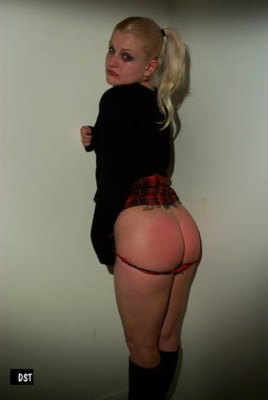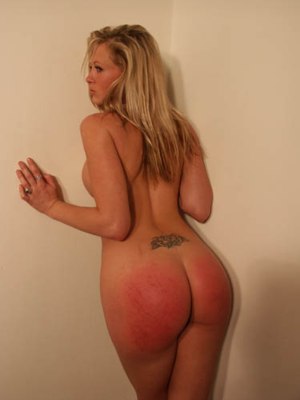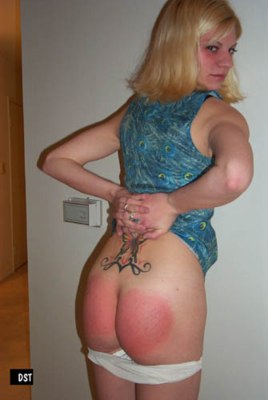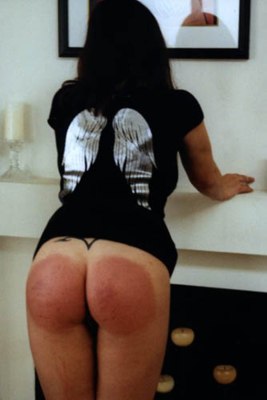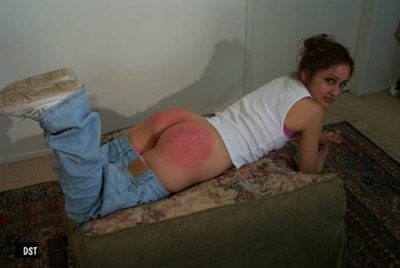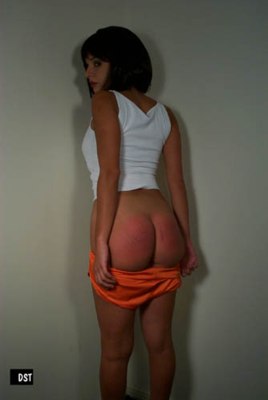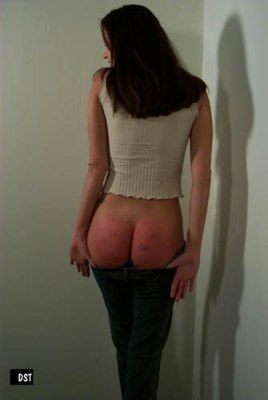 Back to Dallas Spanks Tiki Review Page
Back to Reviews Page
HOME


Support our Free Achive Spanking Site by joining one of the sites below.

Marked Butts - Spanking Online - Realspankings - Firm Hand Spanking - Girl Spanks Girl - Clare Fonda Pass - Punished Brats