The Christmas Quiet is yet another outstanding feature from Lupus featuring three of the cutest (and naughtiest) girls you will ever see in a spanking video. While the punishments are a bit tame by Lupus standards, there are a great variety of them including an enema for two of the girls and "figging" (to be described shortly).
As the video opens, Father is playing violin for his black-haired daughter, a stunning newcomer to Lupus, Maria Kralova. Then she takes over the violin while other members of the family decorate the tree in a historical setting. (This movie has so much Christmas atmosphere, you will think you are watching Miracle on 42nd Street !)
The atmosphere is broken when Mother discovers a spider in a cup she is holding and drops it breaking the cup. One of the girls is accused of being naughty. The girls continue being naughty in the next scene where they eat a plate of Christmas cookies they are not supposed to touch. Father catches them and decrees they are to be caned. First up is the beautiful redhead, Michaela Trmotova, star of Immodesty, Deep Impact and other Lupus features. Maria fetches the cane as Michaela begs forgiveness saying she will not do it again. There are great face close-ups during her caning and she must say "Thank you, Daddy" after each cane stoke.
Next the cute slim blond maid, Renata, is caned while Maria holds her down while smiling slightly. As the caning lengthens she begins to cry out and Maria smiles openly as she keeps pushing her down.
Next the two girls are punished further in the bathroom as their Mother gives both an enema. First both girls are forced to slowly strip facing the camera in a well photographed erotic scene. There are excellent face close-ups when the water is turned on and the girls begin to suffer. Renata, the blond maid starts sobbing and says she can't stand it.
In the next scene two of the girls open some Christmas gifts early (or so it appears but, wait, the plot thickens !) After a lovely Christmas eve dinner they start opening the gifts and Mom's gift is a toy spider and she faints in shock.. Maria is soon found to be at fault and receives two punishments. First Maria, who enjoyed so much seeing her sister and the maid being punished, is forced to strip revealing a wonderful figure. She bends over to be caned. Father asks if "this is what a good daughter does to her mother on Christmas eve" She replies that she doesn't know anything about it. As the caning proceeds she cries out "it hurts me, Daddy" and he says "that is why I do it". The close-ups from various angles just get better and better as this scene continues. In the background Mom holds a towel to her forehead and tries to recover. As the caning ends Maria is begging and weeping in one of the top caning scenes of the year.
Afterwards Maria kisses his hand and her sister criticizes her for not thanking him. But wait we are not done yet !! A tray of raw ginger is brought in. A large piece is forced up her ass ("figging" !!) which stings her while Michaela and the maid look smug and self-satisfied. She begs for more cane strokes instead of the ginger as the film ends.
The DVD Extras include interviews of the three girls before and after their punishments, still photos from the production and several Lupus trailers. Maria is especially fetching during her interview. She says she has been caned lots of time in the past by her boyfriend because she lives in a "similar" kind of relationship.
I give this movie a rating of 9.75 out of 10 because of the three beautiful girls playing the leads, their excellent acting as well as that by Jan Zlatousty as the father, and a variety of excellent punishment scenes. Merry Christmas and Good Night to all!!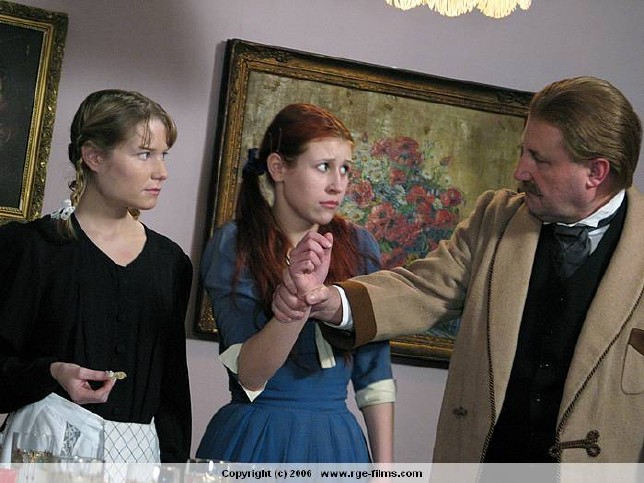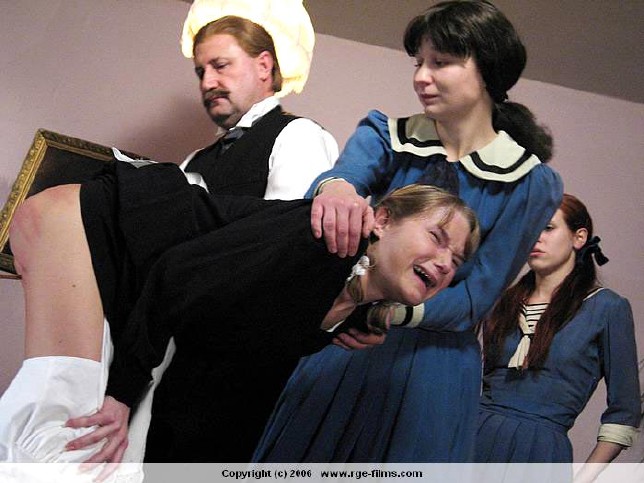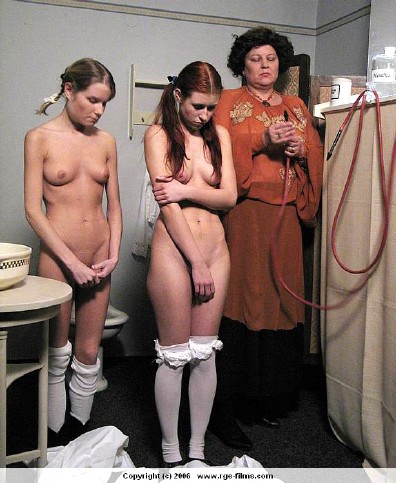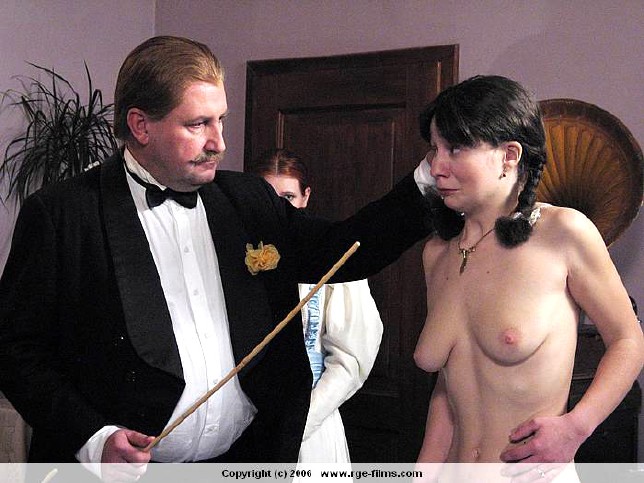 Back to Rigid East/Lupus Reviews Page
Back to Reviews Page
HOME


Support our Free Achive Spanking Site by joining one of the sites below.

Marked Butts - Spanking Online - Realspankings - Firm Hand Spanking - Girl Spanks Girl - Clare Fonda Pass - Punished Brats