This is an excellent movie I found by chance at www.danaspecht.com. It's called "Cousin's Misbehavin' and features 2 very sexy women and a very believable middle aged, stern mother. The plot is as follows. Dana Specht, the "mother", is sitting in her lounge checking her watch and glancing outside the window. Eventually a sports car pulls up outside the house. (And this movie is full of tantalising glimpses and hints of what is to come. So on one side of the car, we see first one long leg come out then the other). This is Bobbie, the daughter who is blonde, very shapely and wearing a short black, sheath dress. Out the other door comes Goldie, the niece, she's dark haired and wearing a short, strappy dress, no bra and very cheeky face. They both go in and Dana is "spitting blood".
"What time did I tell you to come back", she thunders, "midnight. It's now 10.00am. I suppose you were out with boys". Of course, they tell her that they did come back and went out early again. As she stayed up all night, she knew the truth. She continues with, "I suppose you think that as you're college girls now, you can do what you like?" (Yeah right, try adding at least 10 years and you get an idea of the horny misses we have in front of us). It turns out that Dana took Goldie in as company for Bobbie so they could both study together. No chance, these women are having too much fun. Dana continues, "Didn't I tell you when you moved in what would happen if you broke the rules"? The 2 girls look at each other and there's a good deal of banter for the next few minutes. "We're far too old, etc". But they're told in no uncertain terms that they're both going to be spanked severely, and it will be done on their "bare bottoms".
Despite this, the movie shifts to the bedroom with both women sitting on the bed discussing how prepostrous. The very idea of being spanked at their age. After several minutes Dana joins them and she places a hard-backed chair in the centre of the room. And in the midst of a lot of back-chat, her "daughter" Bobbie ends up sprawled face-down over her knees. Despite the tightness of Bobbie's dress, it's ridden up sufficiently for us to notice she's wearing stockings and suspenders. Dana had to wriggle this tight dress up (very erotic), to reveal a white thong to administer a stern 2-3 minute spanking. During which Goldie was taking the mickey out of her "cousin".
She's soon changing her tune, however, when Bobbie has to stand in the corner and her aunt literally drags her over to the chair and she is tumbled across her knee. Her floaty dress is short enough to reveal tantalising glimpses of her white panties and the spanking is initially over the dress. (Personally I find this very erotic ie will they come down, won't they, etc). Fortunately, we don't have to wait too long before they're pulled down and she gets a good old fashioned leg-kicking spanking. (No gentle caresses here). And when the two of them get the hair-brush as well on their naked rears, there is a lot of cries, protests and promising to be good next time. Dana then goes out and the action changes. Both girls are wearing very revealing nighties and lounging on the bed and are entertaining a man. Suddenly, the door opens and he quickly hides behind a door and runs out the house. But not before the eagle-eyed Dana spots him. She goes into the bedroom, sees the girls and notices they're wearing "her" nighties and been drinking wine. (I have to say, they look a lot better on them than they would on her).
Cue more spanking both with her hand and hair-brush. (There's something very erotic about a girl wearing a short, strappy revealing nightie receiving a proper spanking rather than the activity she would normally expect by wearing it. Many years ago, well a lot to be precise I'd started dating a girl who was about 18, I was a bit older. Nothing had happened on the physical side yet but her parents had gone away for the weekend. She'd invited me around for a meal then, she was quite forward, said she'd change into something more comfortable. Must have borrowed it, but was wearing, like the girl in the movie, a very short dark-green silk nighty with thin straps. just as we were getting down to some heavy-petting, the parents came back. The car had broken down apparently. Cue big arguement and the father, built like the proverbial... told me to get out if I knew what was good for me. I rushed upstairs to get my coat and was heading for the door but not before I caught a glimpse of her over his knee, nighty up, and the skimpy panties which no doubt had been put on for my benefit down at her ankles being spanked. Didn't have a happy ending, she was forbidden to see me. In those days, girls did as they were told.
Anyway, back to the movie. At the end both gorls are contrite and hug Dana promising to be good. I guess they must have been because I don't recall seeing them in another movie.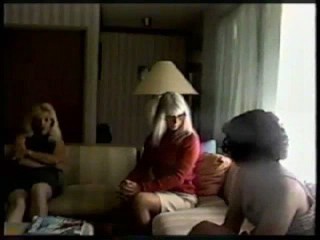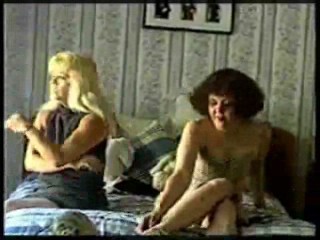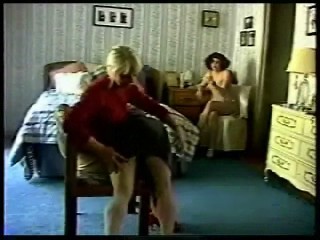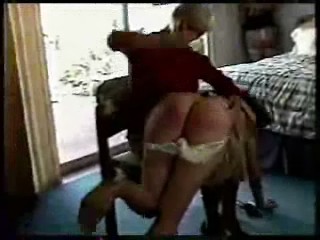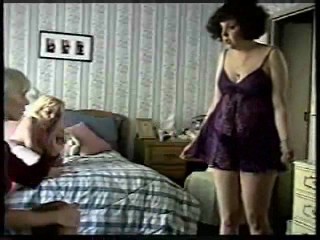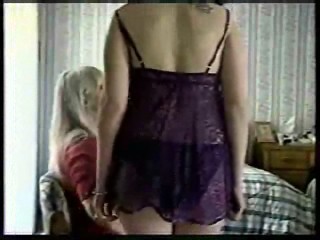 Back to Dropseats Review Page
Back to Reviews Page
HOME


Support our Free Achive Spanking Site by joining one of the sites below.

Marked Butts - Spanking Online - Realspankings - Firm Hand Spanking - Girl Spanks Girl - Clare Fonda Pass - Punished Brats