Dallas Spanks Hard
UPDATED REVIEW - 2/5/10 - by John O'Connell
Since my last review, the site has made a few changes. One of the largest is the fact that Dallas now updates every week with a new scene rather than once every other week. This is really great news as anyone that has ever been a member before knows that the scenes are by no means short. Each scene is comprised of a number of clips, usually between four and six, with each clip lasting between three and eight minutes. The clips are segmented for each scene, so usually the first is an introduction with some talking, then the next will have hand spanking, and then the following will be instruments. The variety of models used is also pretty impressive as Dallas spanks just about everyone. From someone that has never been spanked and never been on camera to some of the superstarts like Amber Pixie Wells and Amelia Jane Rutherford, Dallas spanks them all. The quality of the clips have not changed much from the 2007 review. They are in MP4 format, but the resolution is roughly the same. On the down side, there is a download limit and it's not very big. You can download 550 MB per day, or about two full scenes with galleries, in a 24 hour period before you will be blocked for downloading anymore until 24 hours expires. With the amount of content available on the site, I think that's a little unfair. Some sites may need to impose download limits for certain reasons, but I think that 2 scenes per day is a little light when you are paying $26.95 for a membership. It would be more tollerable if either the time period was cut down to a few hours or if the limit was increased to get more scenes in before the limiter cut you off. But, to his credit, this information is noted on the sign up page unlike some other sites I've been to which make no mention of it in the free areas.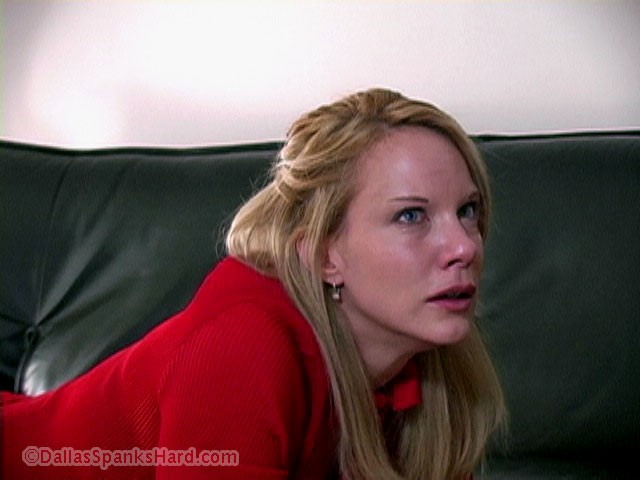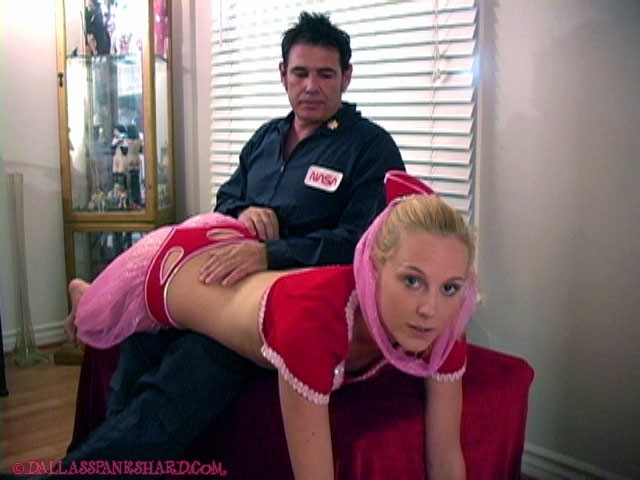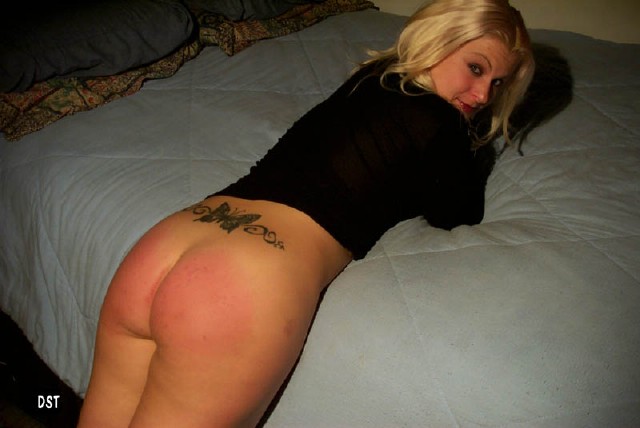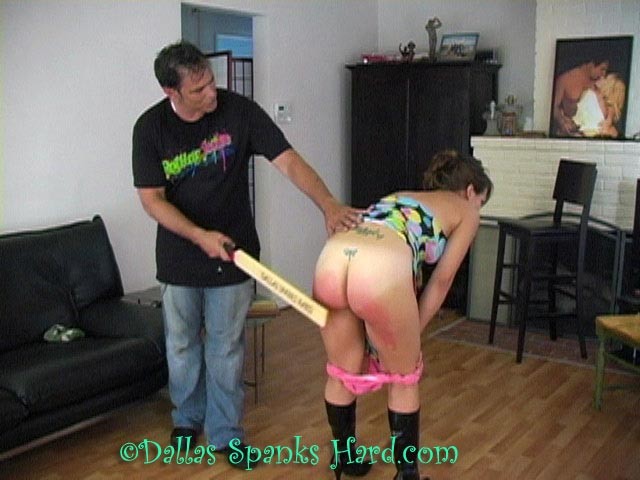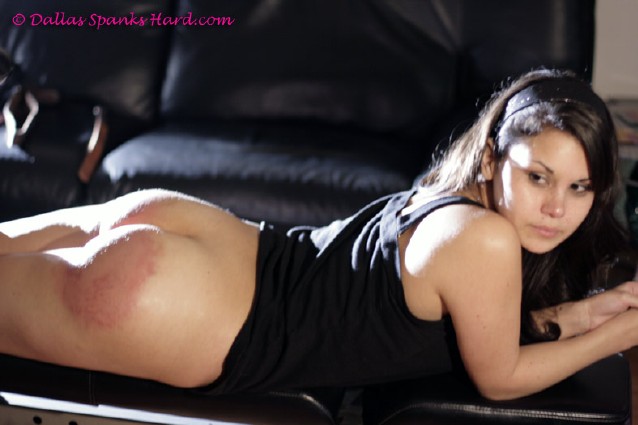 UPDATED REVIEW - 11/30/07 - by John O'Connell
It's been a long time since my first review, so I figured it was about time we had another look. Since then the name has changed (actually, it's been changed for a while) to Dallas Spanks Hard. To say that Dallas Spanks Hard is an understatement. Kind of like saying that you might get a little wet if you jump into the ocean from a cruise ship. The man is a walking spank machine that is feared by even the most talented spanking models. Those with high pain thresholds, such as Amber Pixie Wells and Samantha Woodley are brought to their limits. The man is a spanking dictator and not to be taken lightly.

In addition to some of the well known models you'll see on the site, there are a lot of fresh young faces that come along. I don't know if they'll come back or not, but the entertainment value of each clip is very high. Many of these girls are very attractive and often leave us wondering, why would they put themselves through this? For the money I assume, but for fantasy sake, we'll just say they've been naughty and are looking for restitution. One of the latest victims...ah models....was actually on a TV reality show. How cool is that? So needless to say, there is a variety of young talent to be seen on the site. As for how Dallas spanks, I guess the more appropriate question would be, how doesn't he? The scenes usually start off with a hand spanking. If you ever saw the Fabulous Four movie, I think Dallas is the guy that turned to metal. Just after a few smacks, bottoms are turning crimson and girls are squirming. That's just the start though, as he has a whole line up of implements to use. By the time he reaches the last implement, the girls are usually looking for ice packs, fire extinguishers, or anything else they can use to cool down their hot bottoms.

The technical quality has also improved since my last visit. Clips are in Real Media format with a quality of 885 kbps lasting in the neighborhood of 30 minutes each. The average size for these clips is around 175-200 megs. There is a lesser quality clip available as well for those that have a slower connection. To compliment each video scene, there is a photo gallery that contains roughly 25 thumbnailed photos. Each photo is of a high quality with a resolution of approximately 800X600.

The site updates roughly twice a month with one new scene. While I wouldn't mind seeing a more frequent update, each scene is loaded in its entirety with all of the photos. So, you don't have to keep checking back every few days for another part, it's all there at one time. That is a nice feature so you don't have to waste time building up the parts. The cost is $21.95 per month and there are over 100 scenes archived.
ORIGINAL REVIEW
A growing number of Spanking Production companies are opening their own membership areas and DST Productions is one such company. Much like Red Hot Spankings' Website, DST's membership area focuses around their product. Inside you'll find many hi-resolution images and video clips. Naturally, the content is from the video tapes that they have for sale, but there is a good amount of stuff to look at between the image galleries and the video clips. What's nice about this is the members area gives you an opportunity to check out the products of DST without paying the cost of a video to do so. A monthly membership is only $9.95 with a discount if you sign up for 3 months. The site is easy to navigate, and although I didn't get a chance to look into it myself, offers access to several other sites in addition to the DST members area. If you are thinking about buying from DST or really like the models they have, this is good deal, especially when you consider what the average membership cost is these days.
Back to Website Reviews
HOME


Support our Free Achive Spanking Site by joining one of the sites below.

Marked Butts - Spanking Online - Realspankings - Firm Hand Spanking - Girl Spanks Girl - Clare Fonda Pass - Punished Brats