MOOD PICTURES
Photos used to compliment reviews are posted with the permission of Mood Pictures and may not be posted to any other website without their permission
Education Program Part 1

Review by Jake Rod posted 12/17/10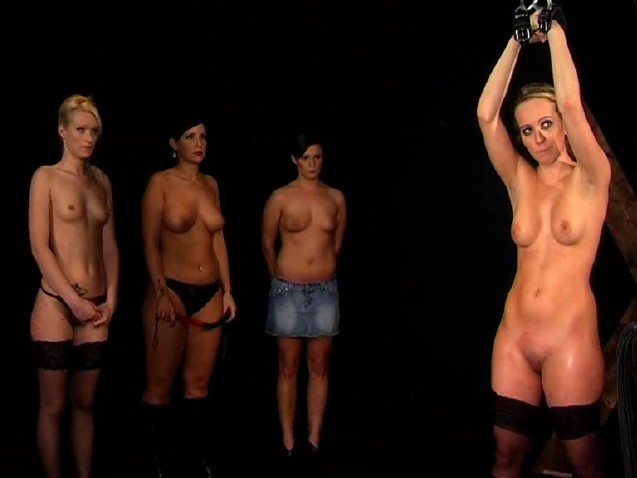 As usual, the most beautiful SM ladies of Hungary were chosen in another Elite Club movie, the mistresses and prisoners were absolutely gorgeous, a lot of striping it was like watching naked modeling and even better. The torment was adequately hard but not brutal as we used to see from Elite Club; however I think that was a good move, diversity is important, ranging from soft and mild to bloody hell movies. The program was set to graduate Mistresses for Elite Club, but first the applicants have to pass theoretical and practical training as well. Three ladies volunteered into that program hoping to be Mistresses in the future; but they discovered how hard this can be from the first minute they stepped in. Women can't just keep their mouth shut, one of the ladies was whispering at the presence of Master Max, immediately he subjected her to 5 paddle spanking on her naked butt, she shed few tears; next time it would be cane.
Training Day 1 (Cane)
The three applicants are going to practice bottom spanking using Cane on 2 prisoners, they prisoners were tied kneeling on a wooden bench, legs, arms and hands were tightened properly by the applicants themselves. The applicants are supposed to cane the prisoners according to Max's instructions, if they failed or made any mistake then the prisoner and the applicant will be subjected to punishment by Max himself.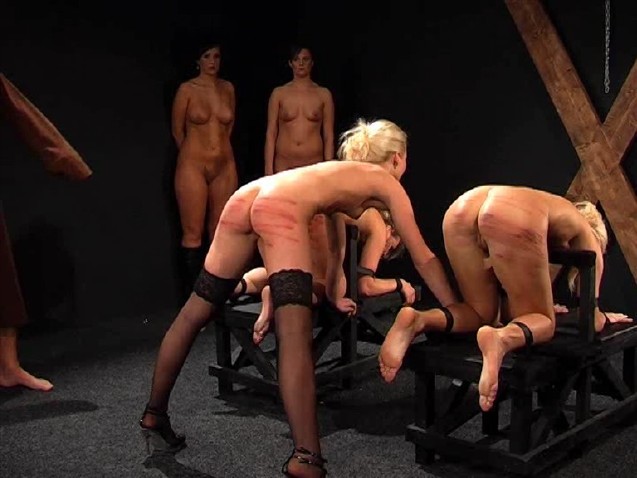 Feminine emotions started to grow between one of the amateur Mistresses and her slaves, that Blonde Mistress looked quite emotional and disturbed as she watched one of the prisoners getting caned hard by Max for being gentle with her prisoner, she (the mistress) was later caned by Max too and then was ordered to cane the second prisoner without being gentle this time......
Training Day 2 (multi-tail whip & riding crop)
The prisoner was brought again, this time she was standing freely with her hands cuffed up into a chain suspended from down the ceiling. First to start with is the Multi-tail whip, the point of using multi-tail whip is to strike at full strength with the tips of the tail. Max is going to demonstrate it for his student, the prisoner looked very scared and intimidated, she was shedding tears even before the punishment was started, genuine and real –no acting- After finishing with the multi-tail lesson and leaving tail marks on her pussy and thighs, Max moved to the second tool which is the riding crop.....Amidst the slave begging and crying, Max explained to his students the method of using the crop, opposite to Multi-tail, you don't swing it hard but you start from up close and strike the victim from the wrist not with crop itself but with its leather tip.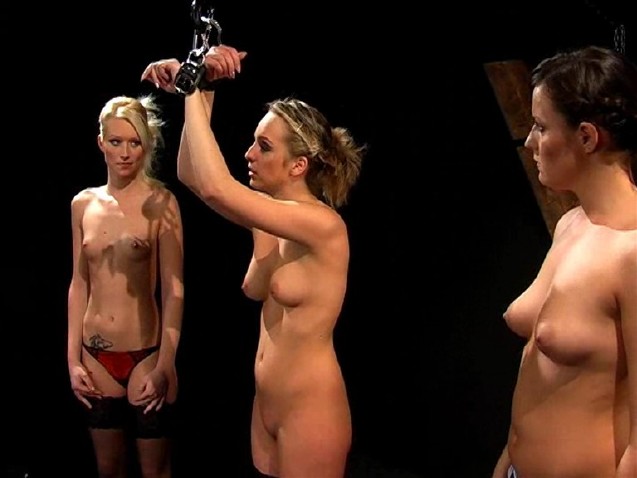 30 strokes in total were administered; most part of it was mild and unprofessional if we compared it to that of Sir Max or Lady Jessica.
Deleted scene
Very good scenes, shouldn't be deleted if you asked me, showing pussy cropping, and button lashing.......looked harsher than the original scenes.
Behind the scene
Showing one of the Mistresses (I may say the most beautiful one) hanging down with her arms tied up. At first it was fun, everybody was laughing, Max took her bra up then her panties down; but she was running out of patience I think she felt humiliated and she has the right to, plus it was not mentioned in her contract, well Max you have to be careful. In the second part –although it should have been affiliated under "deleted scenes"- the same mistress gives Max a nice striping show but with the panties ON, Max and we prefer them OFF.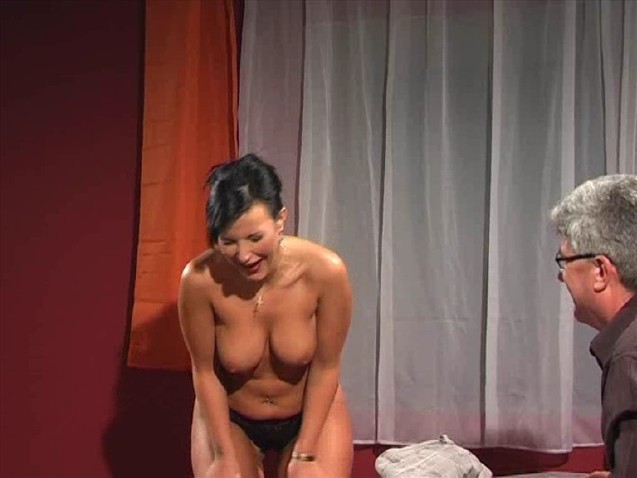 Best scene in pictures. Enjoy!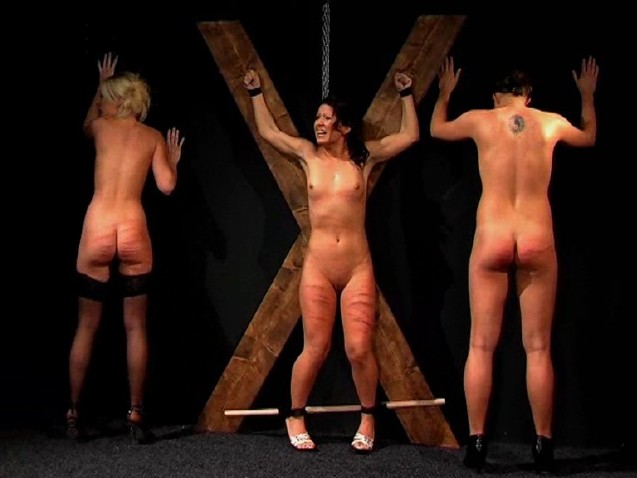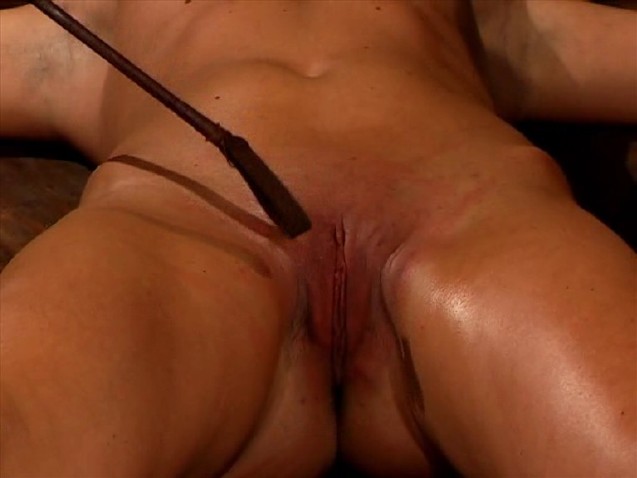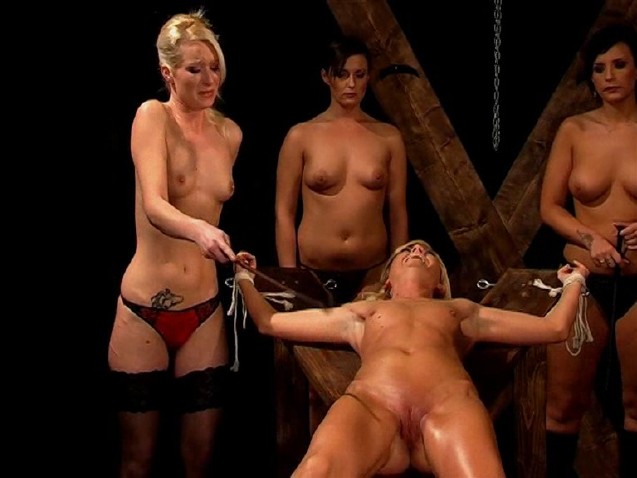 The gorgeous Mistress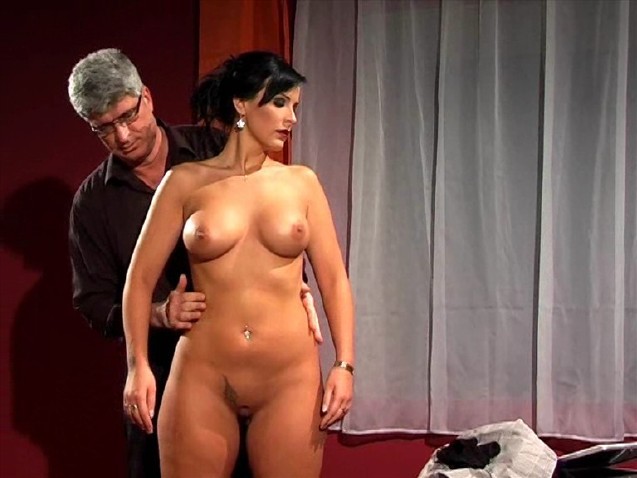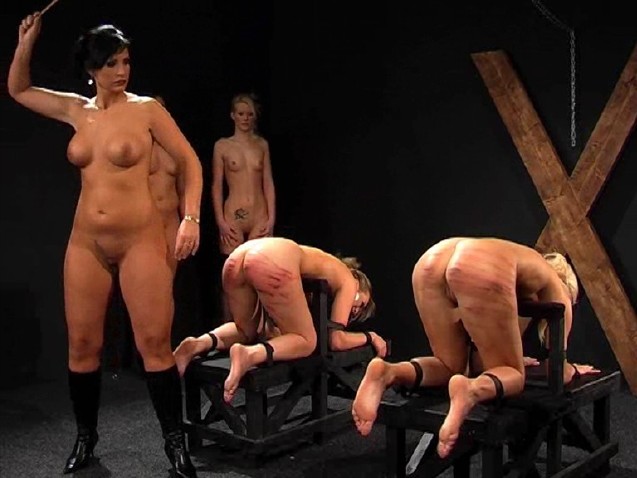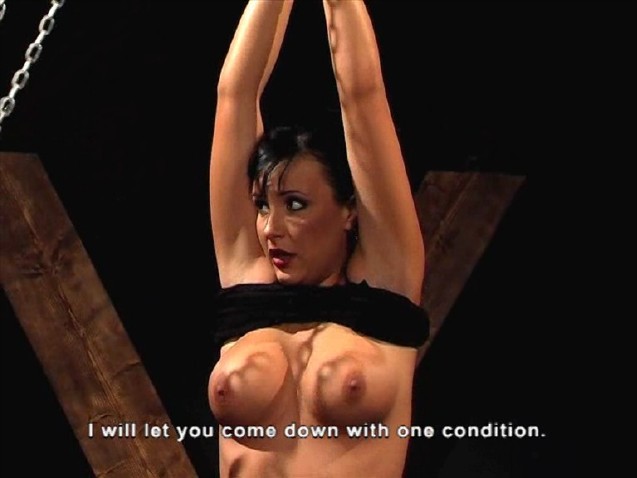 Hint: In the casting, Names of performers were randomly mentioned without any specific reference to each performer; so I couldn't tell which actress is who!?
BUY EDUCATION PROGRAM PART 1 https://elitepain.com/order.php#edu1
Back to Mood Pictures
HOME


Support our Free Achive Spanking Site by joining one of the sites below.

Marked Butts - Spanking Online - Realspankings - Firm Hand Spanking - Girl Spanks Girl - Clare Fonda Pass - Punished Brats