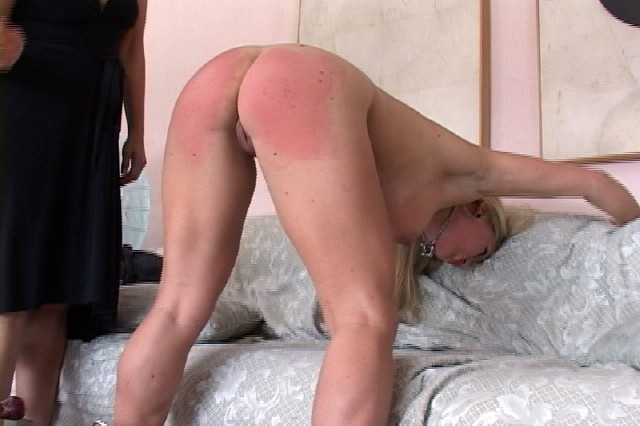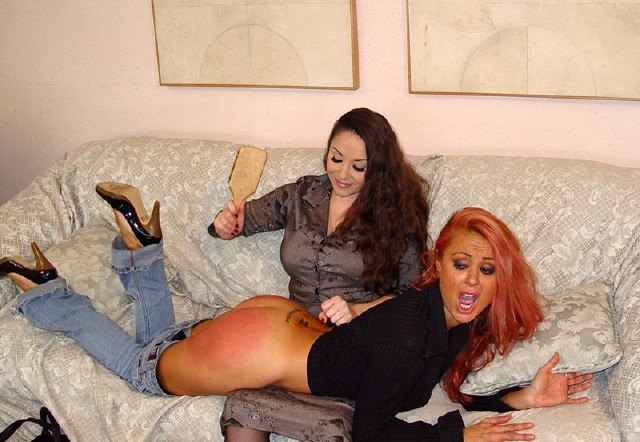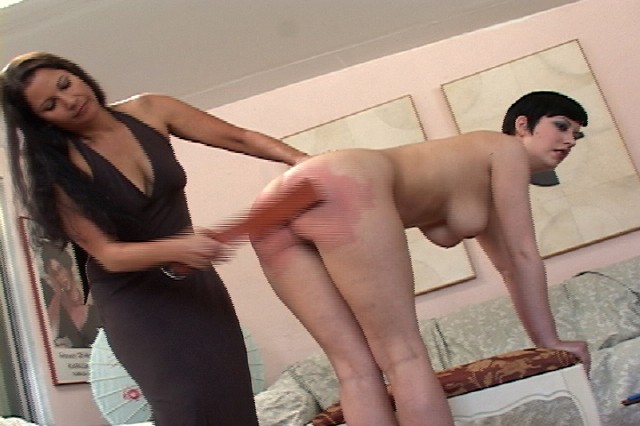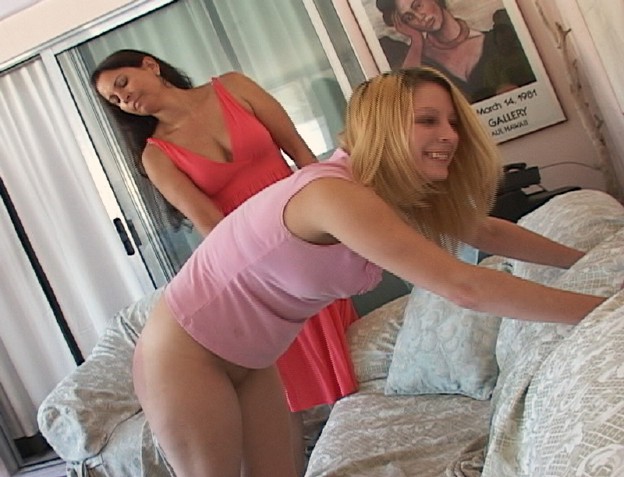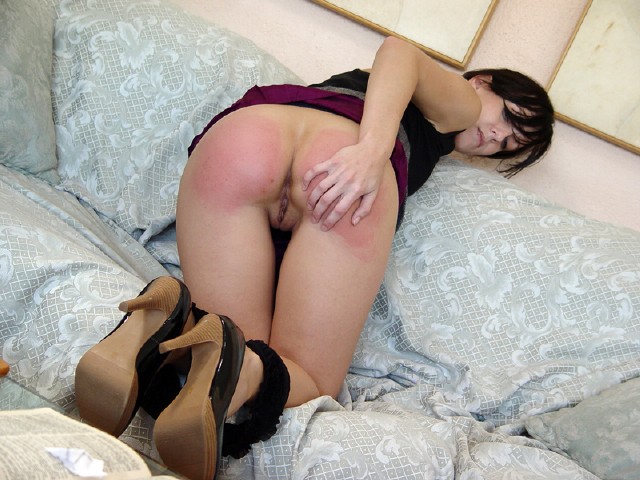 Updated review by John O'Connell - 8/3/07
Several months ago, Good Spanking did a complete renovation of their site. Now that the dust has settled, I figured this would be a good time to check in on Chelsea and see what has improved. The last review was done about a year and a half ago, so it was nearing time to update anyway.
Upon first checking in, I can tell that Chelsea and her crew had been hard at work bringing the members new and fresh material. There are many different scenarios with a variety of hot girls being spanked by hand, strap, belt, paddle, hairbrush, and whatever else she or her cohorts can get their hands on. The layout of the site is simple, although it can be a bit confusing at first. The site is formated by having the most recent update on top and then working backwards. You have to go back through several pages before you reach a place that you can access the archived material. Those are listed into two main categories which are photos plays and Chelsea Spanks. The photos and video clips for each are in separate areas with no link leading from the clips to the photos of that series and vice versa.
Once you start looking at the material, the navigation problems take a back seat. There is really some unique and interesting skits along here along with some fantastic spanking action. Did I also mention that many of the girls are super hot? Each scene varies in length, so the number of clips also vary from scene to scene. Most seem to average around four clips. Sorry, no full length file downloads, just individual clips. The most recent clips, which run for most of this year, have a nice resolution and frame rate. You can play them at full screen with very little quality loss. On average, each clip runs for 3-4 minutes and is roughly 50 MB is size for the high resolution ones. You do have the option to download a lower resolution clip if you have a slower connection. The high resolution clips are in WMV format with the lower resolution clips being in RM format. Older video clips have a lower resolution than the newer ones, but are still enjoyable to watch.
Each scene also has a number of photos that coorespond with the clips. Each clip has about 20 photos that go along with it. So, if a scene has 4 clips, in total it would have 80 photos. The photos are high resolution and do a nice job of complimenting the video clips. For the newer updates, you can access the photos from the same place that you download the clip from. Only in the archive do you have to visit two separate sections.
Quite simply put, Chelsea is an icon in the spanking industry and her site represents her creativity and ingenuity. Every update leaves you excited and yearning for more. The cost is 24.99 for the first month, with a recurring rate of 19.99 per month.
PROS: Hot girls, great spanking action, unique original content, new clips are high res, and it features the legend Chelsea P.
CONS: Navigation is a little confusing. Would be better served with a more user friendly indexing system.
Original Review by John O'Connell 11/15/05
A few weeks ago while doing the news update I came to the realization that I never did a review on this website. Given what a presence Chelsea Pfeiffer is in the industry, I'm almost embarrassed to admit that. So, I took out a membership and decided to see what is so good about Good Spanking. Chelsea P is in it for one, so that's certainly a positive start.
The first thing I noticed about the main page is its easy interface. There is some information about the photos and video clips on the site, followed by the most recent updates. Then you have links to the photoplays and video clips. Then there is a new table that was just added last week with a new section called "Chelsea Spanks". I'll get to that in a few moments. Pretty straightforward so far. Plus, everywhere you go on the site, there are links to email Chelsea with you questions and comments. The Photoplays are as one might guess, photos from different scenes. Each Photoplay is usually broken down into several parts, but are in sequential order so you don't have to go hunting for the next part to the story. Most, if not all, of the Photoplays are taken from Chelsea's vast library of original productions. When you click on a Photoplay link, you are given a brief description of what this scene is about along with 2 pages of thumbnails, averaging around 25, give or take. When you click on a thumbnail, you are brought to a slightly larger shot of the image with a caption underneath the photo. Click on the photo once again and you'll be brought to the full size image. The full size images are 800X600 or a little higher and are of excellent quality. As of this writing, there are 377 sections equaling roughly 125 different productions.
As one might guess, the video clips correspond to the Photoplays. In the earlier productions, there is only one clip per title. However, in the later productions, there is one clip per part. So if there are 3 parts to the current Photoplay, then there are 3 clips. Each clip has a thumbnail and Set Number to accompany it so the member can easily identify which Photoplay the clip corresponds to. Each clip is in MPEG format with frame rate of 224 kbps. The screen size is nice and big, but the quality is only about average. However, each clip is only 12-13 MB in size and runs for approximately 3 1/2 minutes. So, the smaller file size is beneficial to those on slower and dial up connections.
The new Chelsea Spanks section is set up similar to the main area with Photos and Video Clips. These are set up after the Chelsea Spanks series in her video/DVD productions. With each one, Chelsea takes a pretty, and possibly very naughty, girl across her lap and spanks the tar out of her. Of course an over the knee spanking is just the warm up with many other implements following Chelsea's hand (and a hard and powerful hand it is I might add). Both areas are updated twice a week, so the addition of the Chelsea Spanks section has only enhanced the site and added to the material being posted each week.
I liked this site for several reasons. First, Chelsea Pfeiffer runs it. She is one of the people in the industry that I respect, because she is a "spanko". She is into the scene and her material is made with more than just the dollar signs in mind. She is someone that welcomes the spanking public and answers any questions within reason. Second, the site has a large archive with plenty for the member to peruse and enjoy. I also like the fact that each Photoplay/video is associated with a production for sale. This makes the site a useful tool for those looking to purchase videos from Chelsea. They can decide which videos they like best and establish an order if they are not able to purchase all of the items on their wish list at one time. After all, spreview was founded on the principle of helping the spanking community decide if a particular production is for them or not. Toss in a few interviews and this site has quite a bit to offer. The prices is $24.95 for the first month and $19.95 each additional month if you choose to retain your membership.
Back to Website Reviews
HOME


Support our Free Achive Spanking Site by joining one of the sites below.

Marked Butts - Spanking Online - Realspankings - Firm Hand Spanking - Girl Spanks Girl - Clare Fonda Pass - Punished Brats