Photos used to compliment reviews are posted with the permission of Amateur Spankings and may not be posted to any other website without their permission
Paddled At School #7

Starring: Nikki, Whitney, Christine, Margarite, Hayley, Toya and Mae.
Reviewed by John O'Connell
Continuing with their popular Paddled At School series, this Amateur Spankings production is the latest in the long line of successful presentations. The aim of this video, and the others in the series, focuses on realism rather than an all out assault on a young woman's bottom.

As we all know, when paddlings in school were commonplace, only a few swats were given and they were over the clothes. While it is fun and exciting to fantasize about that pretty blonde that used to sit next to you in math getting a bare bottom paddling in the pricipal's office, it of course is not something that would actually happen. A while back, Amateur Spankings set out to create a realistic video to bring that gap between fantasy and reality a little closer.

The Paddled At School video was such a success that it was followed by 6 more in the series, including this one. What amazes me is that each video includes at least 5 or 6 subjects and none of them have appeared twice in a Paddle At School production. You can watch all 7 videos and not see the same girl twice. Featured in this installment are Nikki, Whitney, Christine, Margarite, Hayley, Toya and Mae. Each girl is called into the office where she is questioned about her deed. She is then given several swats with the school paddle over her clothes. The swats are hefty, but not enough to cause major damage. Again, this is a realistic interpretation, so breaking the paddle over the girl's butt probably would stray from that idea.

Since this is an adult spanking video, it would be a little disappointing if we didn't get to see some bare bottoms. So, Amateur Spankings cover this aspect in a nice and tasteful way. Once the girl receives her swats, the instructor leaves the office to let the young woman think about her actions. While she is alone, she drops her pants and underwear (or raises her skirt) and rubs her sore bottom. While we don't actually see bare bottom punishment, at least we get to see the bare bottom. I'm not going to get into what each girl is being punished for, since that is pretty much the big part of the video. If you want to know why each of these cuties are in trouble, you'll have to find out by watching the video.

If you are looking for a long bare bottom paddling, then this video is probably not for you. However, if you are interesting in something a little different that bridges that gap between fantasy and reality just a little bit more, then this is for you. If you enjoyed the others in this series, then Paddled At School #7 will not disappoint.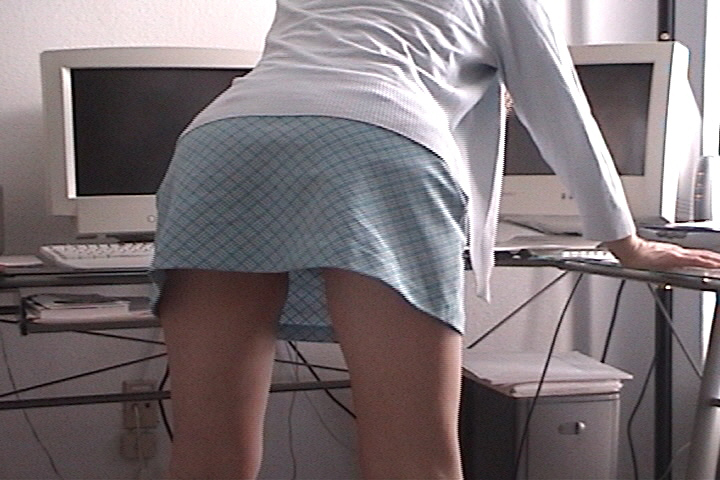 Back to Amateur Spankings Reviews
Back to Reviews Page
HOME


Support our Free Achive Spanking Site by joining one of the sites below.

Marked Butts - Spanking Online - Realspankings - Firm Hand Spanking - Girl Spanks Girl - Clare Fonda Pass - Punished Brats