Elite Pain
Painful Duel IV

Guest Review by Sugar posted 3/4/11
Round I: Gaby vs Corina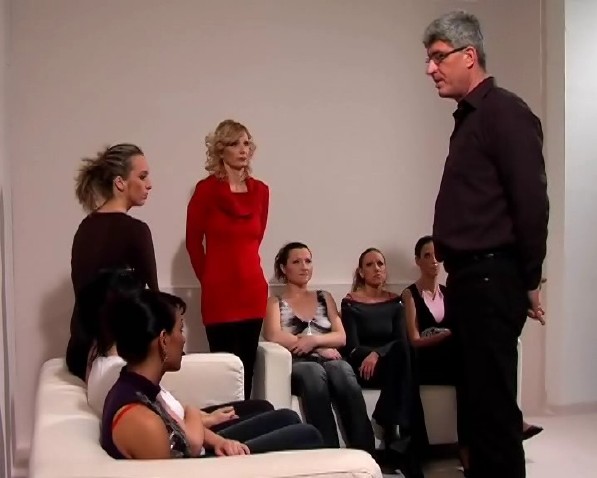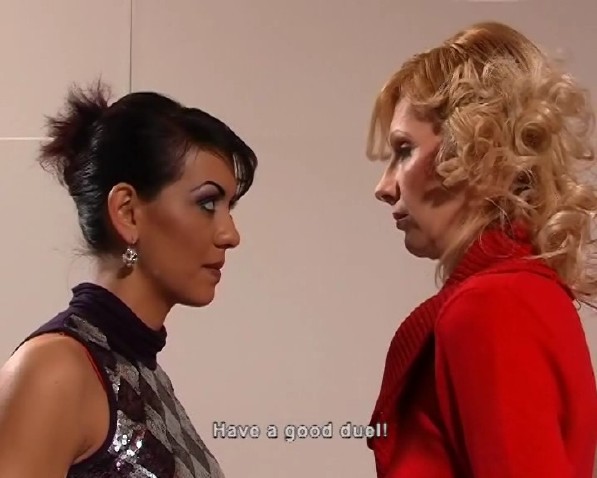 Gaby, the winner of the previous Duel is to face a new opponent. From among six contestants, the administrator of the Duel Mr.Maximilian is to choose who is gonna face the non-defeated winner Gaby. The eyes of Max fell on the a skinny, first timer, brunette, Corina; I myself thought that is going to be a very fast and easy round for Gaby, but it turned out that Corina is a tough opponent even for the experienced Gaby.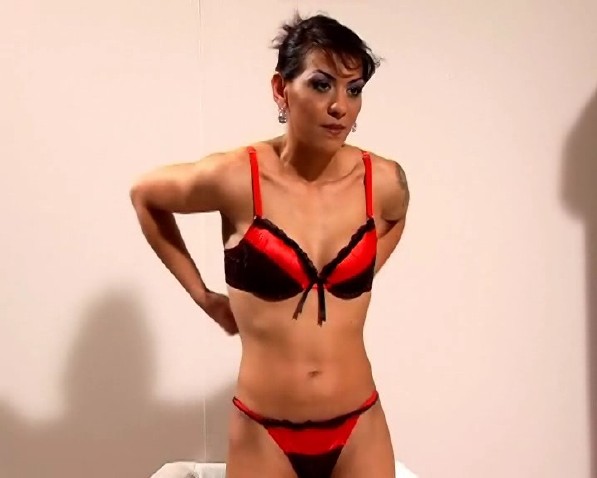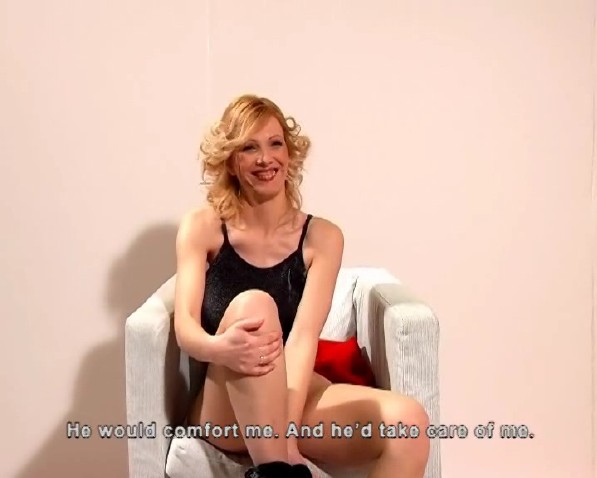 Maximilian goes on briefing the two contestants, starting with Corina Marlo, who is on maternity vacation and have a part time job at a Modeling Agency, Corina is desperate for the money and that is her first time to experience physical torment. Corina, dressed in a sleeveless sweater, a pair of jeans, black pantyhose and a red bra and panties, looked a little bashful as she was getting naked for the duel. Gaby, doesn't need any introduction as she had participated in a lot of Mood-Pictures Movies and contests; was dressed in a red sweater, black pants and black bra and panties. There is something about Gaby I don't know if you guys have noticed, which is everytime she stands up speaking to her Admin/Master she stands –like a soldier- in "Rest Position", with her hands clasped behind her back, showing complete obedience.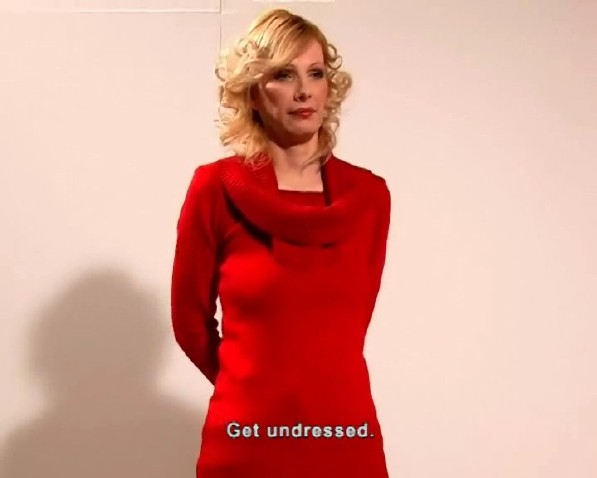 The tool was a "telephone wire", both contestants got a look at it, of course Gaby was familiar with it as she commented "It Stings". The two contestants is to be tied on Xcross and whipped from the front up to 50 lashes. After they assumed the position with their feet and wrists were tied to the cross, Gaby –as being the winner of the previous duel- got to choose whom to start with, brave Gaby chose herself and the whipping starts. Administrator Maximilian, targeted the thigh, belly and the breast of the contestants; Gaby suffered from couple lashes the hit her pussy lips causing her the most pain as she specified later.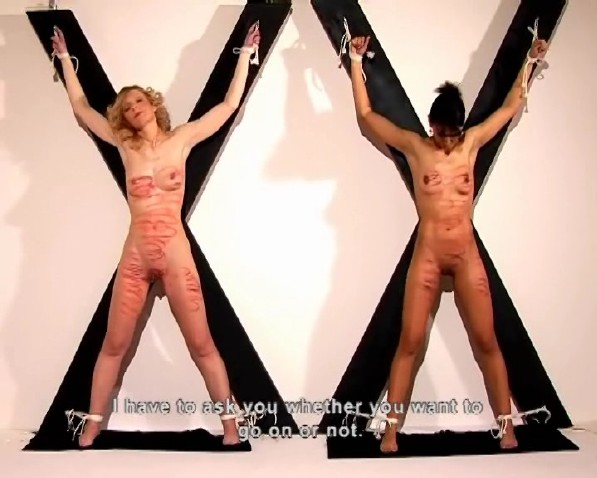 The contestant's boobs were bouncing as the whip was hitting them, Corina was doing a little better than Gaby as she didn't get much strokes on her pussy; finally both of them made it to the 50th stroke. We got a tie now, both of the contestants refused to draw out and agreed to go for a second round.
Round II:
Gaby and Corina are laid down on their stomach on a bench and are to be whipped from the back using Cat O'nine whip.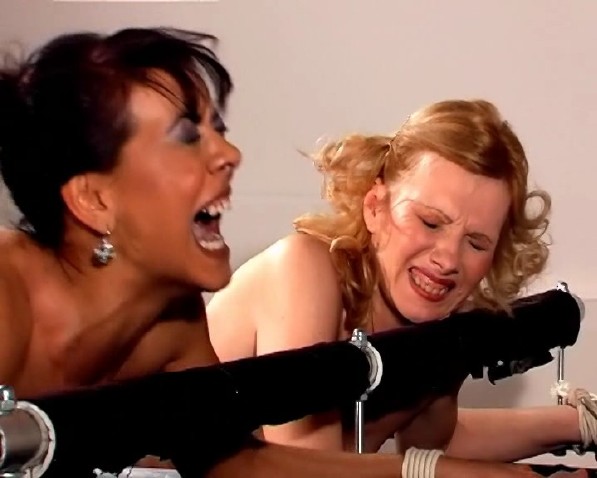 The pain was unimaginable for both of our contestants, Corina was screaming her lungs out and Gaby was squirming with every stroke. The Administrator clearly targeted the centre of the back, although Corina got some share of strokes on the back of her right shoulder and her spine making thing even worse for her; but here comes the big surprise, despite Corina being a newbie facing a big pro like Gaby...Gaby couldn't go further than the 45th lash, Corina was at the 42nd stroke so she had to bear 4 more lashes to win and that is what she did.......Corina won with result 46-45 to Gaby.

On the post-round interview, Max –the Admin- told Corina she is the first living person ever managed to defeat Gaby, that must have made her a bit proud. On the other hand, Gaby who looked a bit disappointed, made it clear to Mr.Max that she would come back and all of that pain didn't frightened her. Good for you Gaby.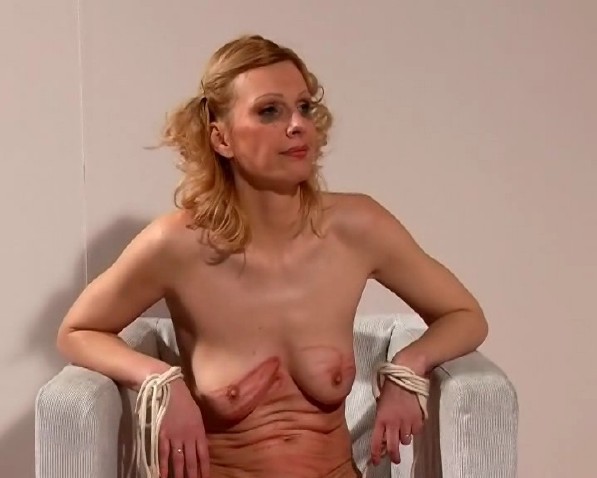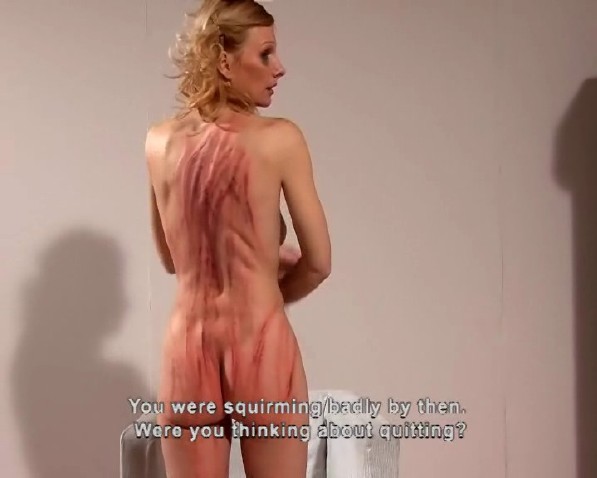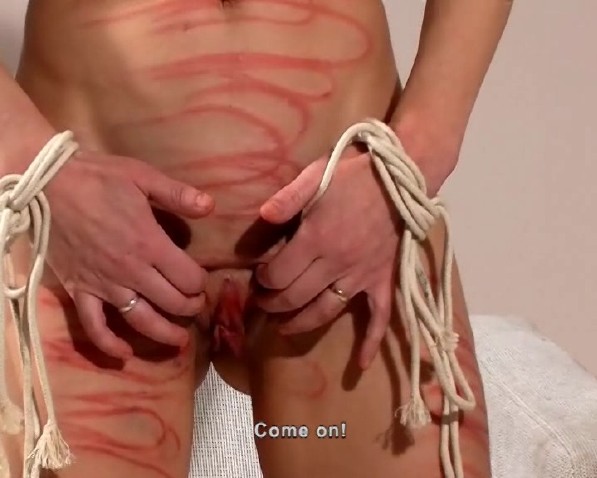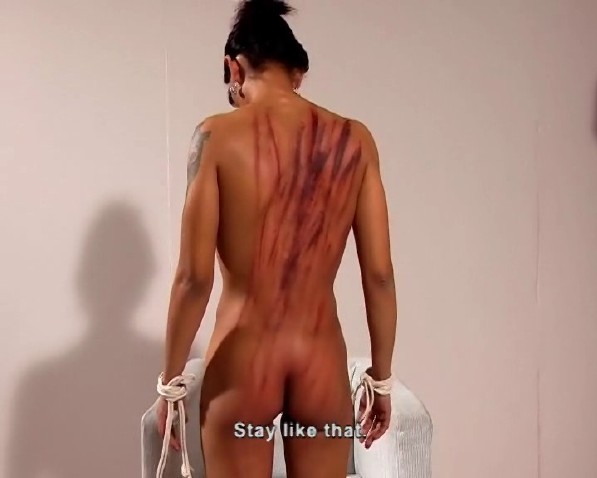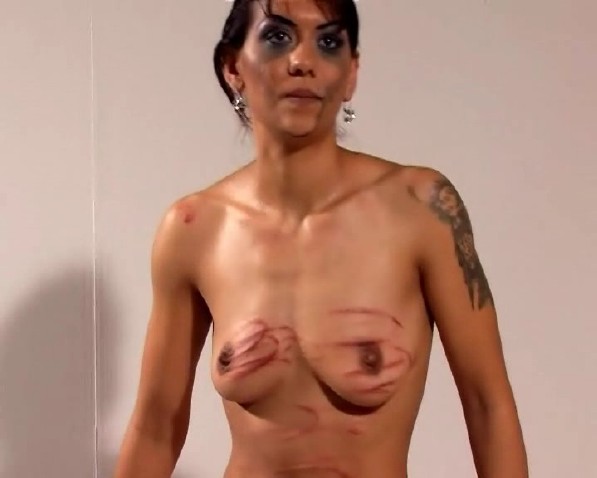 Back to Rigid East/Lupus Reviews Page
Back to Reviews Page
HOME


Support our Free Achive Spanking Site by joining one of the sites below.

Marked Butts - Spanking Online - Realspankings - Firm Hand Spanking - Girl Spanks Girl - Clare Fonda Pass - Punished Brats