CHELSEA PFEIFFER ENTERTAINMENT
Click here for Website
Photos used to compliment reviews are posted with the permission of Chelsea Pfieffer Entertainment and may not be posted to any other website without their permission
PERFECTLY DELICIOUS

Starring: Stacy Burke
Paris
Directed by: Chelsea Pfeiffer
Reviewed by: Eric Blair-Brown
Working for Martha Stewart can be a pain in the butt. It's that queen of mean reputation that was the inspiration for this Chelsea Pfeiffer production. A pint size domestic goddess takes her, youthful, assistant to task for her shoddy work. But in the end, it's the diva that gets a taste of her own medicine
Pretty Stacy Burke plays a TV show host. While showing her audience how to make tasty appetizers, she abruptly stops the taping because her ingredients are not perfect. She gives her assistant, Paris the option of unemployment or a spanking. Stacy proceeds to give the girl a, long, over the knee spanking. Paris, who recently stared in Shadow Lane's production, called "Mischief Makers", does a nice job as the punished production assistant. After realizing that the entire crew witnessed her spanking, Paris vows revenge on her mean boss.
The next day, with the help of a disgruntled former employee, Paris gives Stacy a taste of her own medicine. With the cameras rolling, Stacy is forced over her assistant's knee and given a good spanking.
You always know what you'll get with a Chelsea Pfeiffer Production. Pretty girls, great camera work and an amusing script. It's not the hardest spankings in the world, but they are entertaining and no one is better at humorous scripts than Ms. Pfeiffer.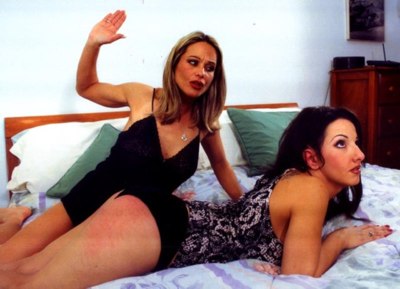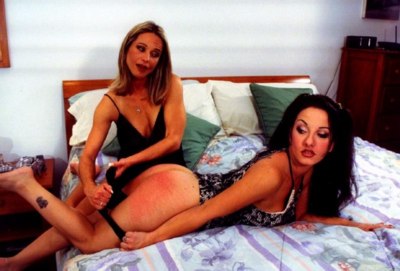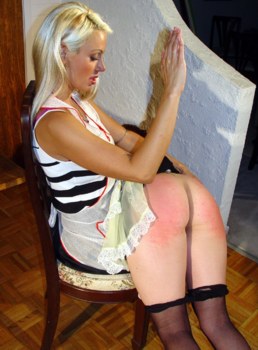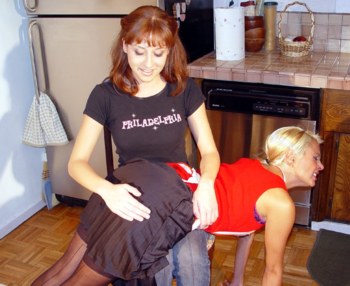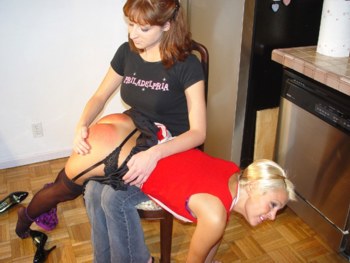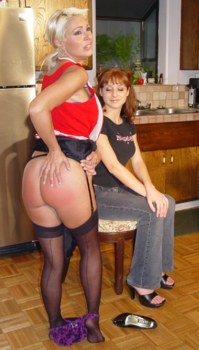 Back to Chelsea Phieffer's Review Page
Back to Reviews Page
HOME


Support our Free Achive Spanking Site by joining one of the sites below.

Marked Butts - Spanking Online - Realspankings - Firm Hand Spanking - Girl Spanks Girl - Clare Fonda Pass - Punished Brats