Be warned, the theme to 'Punishment Parade' was not written by Irving Berlin. The music that comes from this video are the sobs of well-punished pretty girls. Until recently, a fighter named Roberto Duran was known by the appellation of "Hands of Stone". Recently, Mr. Duran retired from boxing after being seriously injured in a car accident in Argentina. Mr. Duran couldn't have retired at a more opportune moment as he was about to lose the title of "Hands of Stone" to the man known as Dallas.
This Parade of Punishment is a tale told in four chapters.
This first girl to feel the righteous wrath of Dallas is a bad young girl named Sarah. She has been sent to our professional disciplinarian to correct her bad behavior at home. Sarah is pretty girl from the south with a lovely bottom just crying out for punishment. Dallas sits down on the couch, drapes the naughty girl across his lap, and begins to redden her beautiful behind. Her rear end has a bright red hue within the first few minutes of the initiation of her punishment. After several agonizing minutes of hand spanking, Dallas gets up and instructs Sarah to lay down on her stomach and leaves the room. A few moments later he returns to continue the session, but this time with a black leather paddle. After a few minutes of this, she is bruised and wincing from the pain. Next he lays her over a coffee table face down and gives her 4 hard smacks with each of 3 different wooden paddles, and then a very hard session with 4 different leather straps. He ends this scene with Sara by putting her in the corner, with her hands behind her head, and that beautiful red bottom on display.
The second naughty girl to face the handsome man with the hands of stone is Taylor. She has been brought to Dallas to be punished for writing bad checks and shoplifting. This time he starts her out in the corner, so that she can contemplate the punishment she is about to receive. He made her strip off her clothes while she is stood in the corner until she was naked and humiliated before her punisher. Soon, he led her out of the corner and placed her across his knees and the "fun" (at least for me) starts again. She is very quickly reduced to tears as Dallas' hard hand fell upon her unprotected bottom. After her hand spanking, Dallas employed the leather paddle into play on the young gifter's bottom. The leather paddle had her crying out from the pain. She strained with all her might to withstand Dallas's onslaught, but she can not. Then she received the same wooden paddle treatment that young Sara did. Soon, she is sobbing uncontrollably from it very quickly. Then to be certain that this young criminal has gotten the message Dallas applies the leather strap to her already excoriated bottom. This girl with the habit of writing bad checks was left with a bottom of a most patriotic hue...red, white and blue.
There are two other naughty girls who had to face the fearsome man with the 'Hands of Stone'. Rather than give you a blow by blow description of punishments of these naughty girls I am going to suggest that you go out and buy this video, and see it for yourself. You will not be disappointed, I PROMISE.
This is a terrific video for fans of serious punishment spankings. Few do that as well as the man called Dallas. I give this video 9.0 out of 10.
Aldus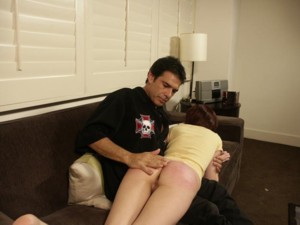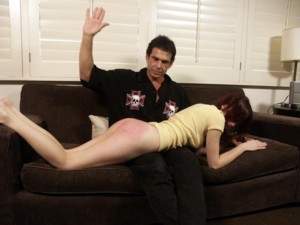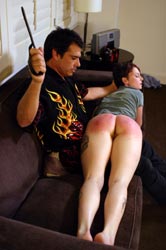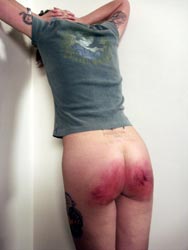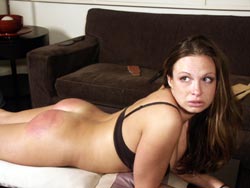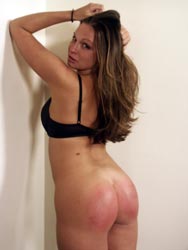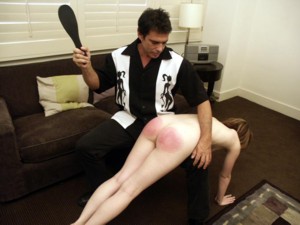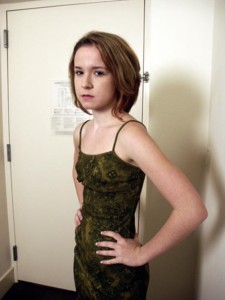 Back to Dallas Spanks Hard Review Page
Back to Reviews Page
HOME


Support our Free Achive Spanking Site by joining one of the sites below.

Marked Butts - Spanking Online - Realspankings - Firm Hand Spanking - Girl Spanks Girl - Clare Fonda Pass - Punished Brats