REAL LIFE SPANKINGS

Additional review by Isambard posted 12/3/10
Real Life Spanking is an example of what a moderately sized site should be.
It is reasonably priced at USD 22.95 a month, and a month's membership should, at the time of writing (November 2010) be sufficient to download the content.
What about the content? There are about eighty models on the sites, all amateurs and not generally found elsewhere. There's plenty of variety in age, with women from 18 to 38, and in ethnicity. Most of the women are white and Dutch - the site's based in Holland - but there are at least three black women, a Chinese, and at least one who appears to be south Asian, perhaps Indonesian. The language used is almost always English. Each episode consists of one, two or three video clips, and most also have photo galleries. Earlier clips are Real Media, while the more recent are WMV. As might be expected of a site that's been running for several years, quality is higher on the more recent clips.
Navigation is easy. Each model has a page. This in turn has a clickable list of episodes featuring her, from which the clips are downloaded, with a further level for the gallery, if any, associated with the episode. The site, unlike some others, works happily with download accelerators.
Any complaints? No. The one slight improvement the site owner might consider would perhaps be to offer a multi-site deal, since he also runs a couple of other sites, Spankcdroms and Spanked in Uniform. If he ever does come up with such a deal, an ongoing subscription would certainly become tempting.
Updated Review, posted 2/19/10 by John O'Connell.
Real Life Spankings has continued to update roughly every 3 days since my last review, so the amount of new content is quite plentiful. Each update contains photos and the complete video clip for one scene, so there is no waiting weeks for a scene to be complete. Real Life has also done a pretty decent job of keeping things interesting by adding new models, using different implements and positions, and always coming up with new and unique reasons for the girls to be punished. The girls themselves are of an interesting variety, from different ethnic backgrounds to variating looks and sizes. Photo galleries contain roughly 25 or so high resolution photos that are around 1000X768. The video page also contains a number of screen captures along with the link to the video clip itself. What I thought was nice is the update page that features many updates, not just a few. The list goes back nearly a year and features two screen captures along with a link to both the photo gallery and video clip page for that scene. It's quick and easy, which is what I like when navigating a site. The clips are in Windows Media format with a screen size of 720x400 that looks pretty decent when expanded to full screen on a 22 inch monitor. The frame rate is 25.00fps, data transfer rate is 1200Kbps, and each clip varies in length but is generally around 7-8 minutes long. Cost of membership is $22.95 USD for 30 days.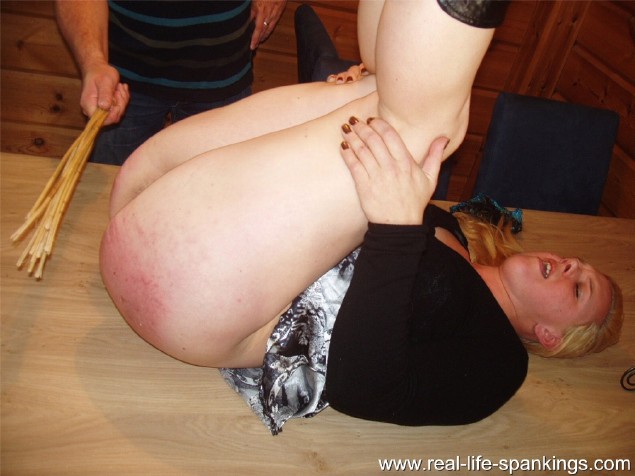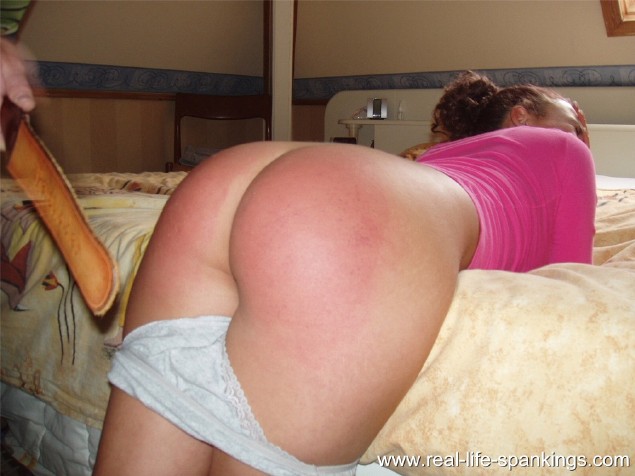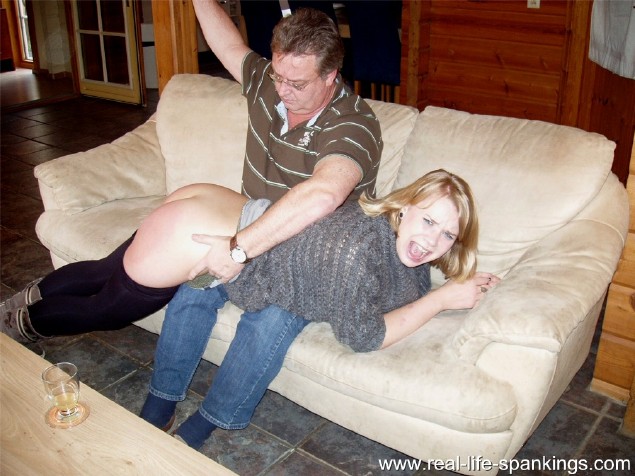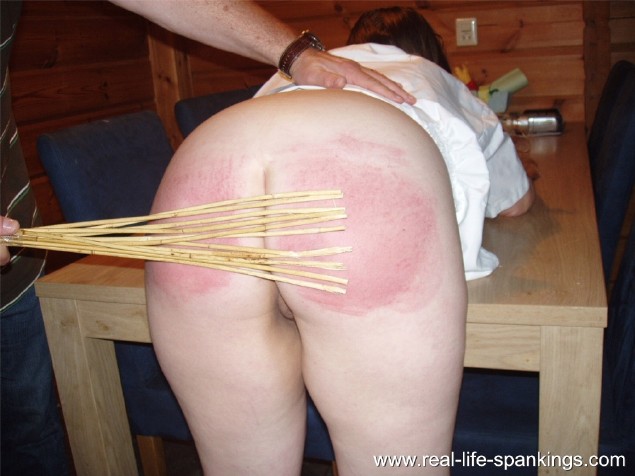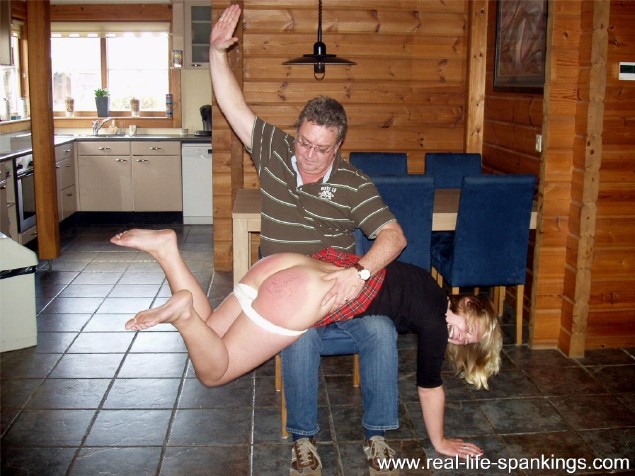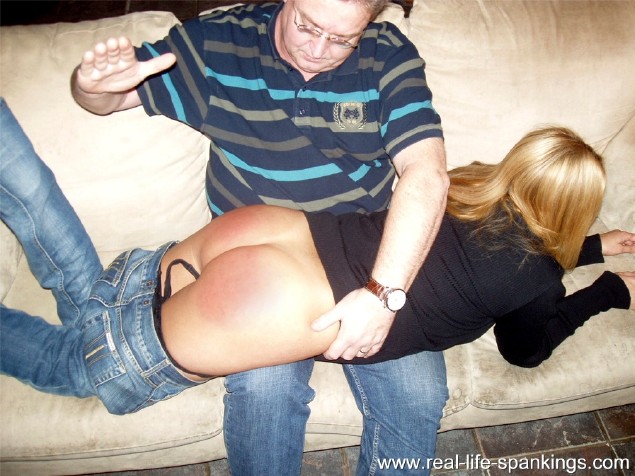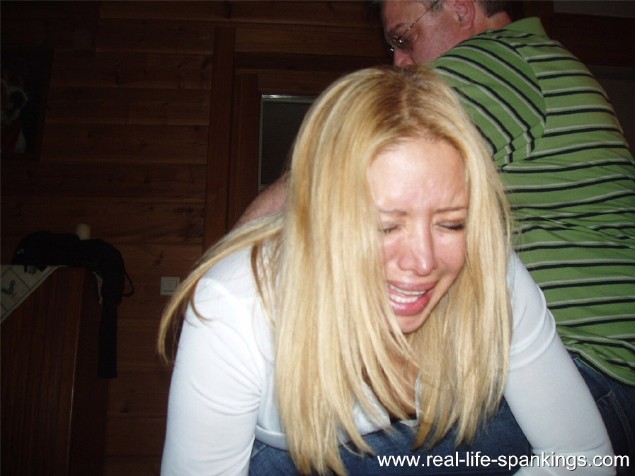 New Review, posted 6-8-07 by John O'Connell.
It's been over 3 years since I visited this site, which was was it was relatively new to the internet. I decided that I should stop in and see how things are going. I have to say, I was quite impressed with the leaps this site has taken in the 3 years since I last was a member. Updates have taken place 3-4 times a week faithfully, with new models being added all the time. This constant updating has created quite a large archive which I'll address shortly. One of the things that I really liked about each update, is that it's all inclusive. Many sites break their updates into segments. While they may update the site as much as every day, you are only getting one piece of the whole spanking session with each update. It can take you weeks sometimes to finally get to the end and have the whole session. Here, each update has the full clip with gallery and that's it. Sometimes there may be an additional clip added, but only in the case of it's an addition to the same punishment. In other words, a model might be spanked over the knee and then later that day receive another punishment. In that case, you may have two different updates. But, 99 percent of the time, you will see the entire spanking in one clip loaded in one update. That's pretty good. I don't like to wait, so this is a big thing for me.

The content itself has grown immensely. Each update has at least one clip with an accompanying gallery. The galleries can be viewed separately via links on the main page, or when you bring up that update's individual page, you can access that gallery directly. The only thing is sometimes they forget to put the gallery link with that session's page, so you'll have to back track and try and find it in the gallery section. To access the video files, you have to scroll down past a ton of updates to reach the links. Since there are tabs at the top of the main page with links to other things, I'm kind of surprised they didn't put a link up here. Once you scroll past the updates, you'll have the option of selecting video pages by model. And yes, I know, they are amateurs and not models. As of this writing, there are 33 different pages to choose from. Each one varies. It could be two girls listed together that frequently are punished at the same time. It could be one girl that is featured by herself. Or a particular couple. The owner of the site does most of the spanking, but there are a lot of clips that feature couples that submit their punishment sessions to the site. The variety of spanees has also increased dramatically. You have women and different ages, cultures, nationalities, and build. I think they cover just about everything from the young and beautiful to the older and...in need of some..exercise shall I say. Regardless, there are many tastes out there and the site tries to offer a variety to suit the fancies of many.
The main style of each video page has not changed. It features a short description with thumbnailed photos to give you an idea of why the model is being punished and what took place during said punishment. After a nice display of thumbnails, you have a link to download the full file and a link to bring you to the gallery. All of the newer updates (probably the better part of the last 4-6 months) feature WMV files that are near DVD quality. Each clip varies in length and size, with the average being roughly 5-6 minutes long with a file size of 50 MB. The only semi-annoying thing is the 30 second piano introduction to each clip. Each gallery contains a varied number of photos, each of which are thumbnailed. There are generally around 20 images for each gallery with each full sized image coming in around 640X480.
I really am impressed with how far the site has come since I visited it last. And, at a price of 22.95 US, it's still a pretty good bargain too.
Posted 3-25-04

Real Life Spankings is a relatively new site, opening it's doors roughly four months ago. The foundation for this site is amateur in nature, with one guy being the disciplinarian over two women. Kelly and Yashaa receive spankings via the hand, belt, hairbrush, cane and a variety of other instruments to pay for their misgivings during the course of the week. The punishments are recorded and then posted to the site. Currently, there are roughly fifty clips in total which are broken down into Kelly's punishments, Yashaa's punishments, and then an area for when the two were punished together. Navigation through the site is clean and carefree. Each of the punishments can be accessed through a thumbnail/title on the members page, which will then lead to a separate page for each punishment. In that separate page, some small photos and a description is given along with a link to the clip. All of the clips are in Real Media format and average in quality. The clips run between two and six minutes and vary in file size from eight to twenty MB a piece. In addition to the clips, there are currently eight galleries of high quality photographs from several of the punishment sessions. Periodically, the site will host a live spanking cam of a punishment session, in which the members can log in and watch the punishment as it is taking place. The punishment is also recorded and a clip placed on the site at a later time for those that were not able to log in and watch it live. To bring the members more of a voice, the site contains a chat room and message board, which not only can members chat with the stars of the site, but are called upon to decide what the punishment will be for an infraction. This is a nice way to involve the members into the punishment decision process. Members are also treated to several video clips submitted by two amateur spanking enthusiasts, Bob and Hester. Similar to the theme of Real Life Spankings, Hester is punished by Bob for various real life bad behavior, such as not doing the laundry or spending too much money. The site also has announced a new submissive, Laura, will be joining the ranks in the coming weeks. Throw in a few stories and some other goodies and you have a well rounded site. Price for admission is $19.95 per month, which is about the going rate for a site these days. If amateur domestic discipline is your thing, then give this site a look. Updates are posted twice a week.
Back to Website Reviews
HOME


Support our Free Achive Spanking Site by joining one of the sites below.

Marked Butts - Spanking Online - Realspankings - Firm Hand Spanking - Girl Spanks Girl - Clare Fonda Pass - Punished Brats