Russian Slaves #6 is one of the best videos released by Nettles Corporation on their Russian Slaves web site. It features three cute teenagers, a wonderfully erotic lesbian sequence, and a variety of fairly severe punishments.

As the video opens, a cute brunette and blonde are dancing close and kissing. American Pop music is playing in the background. Soon the brunette's top and bra come slowly off revealing small but beautiful breasts, which the blonde worships with her tongue. Next the blonde removes the brunette's tight black panties revealing all of her slim beautiful figure. After a few minutes they lay some blankets of the floor and continue their lovemaking there.

The blonde disrobes to only lace panties and then removes those too revealing her own great figure and the sensual scene continues. This long opening sequence with its sexy languid mood and excellent background music is worth the price of admission alone.

But wait, there's more. Dad comes in surprising them and scolds them for their "indulgences". The two dress and return with their sister, another cute brunette with her hair in a short boyish cut. Incidentally, all three girls starred in Russian Slaves #2 also reviewed on this site.

Their rather attractive Mom now joins dad and they both scold the girls for not doing their homework. Mom slaps two of the girls for lying about this. The she drags Ira, the blonde, by her ear and forces her to kneel. They order Ira to strip to be punished. She slowly removes her clothes facing the camera; we get to watch as our pulse rises. Ira's humiliation in being forced to disrobe in front of her father is evident as she quietly sobs. She is bent over her Mom's lap for a long spanking. As it continues her voice begins to break and there is a nice face shot at the end.

Here and in other spots there is a noticeable discontinuity in the camera work and the director can be heard saying "stop" (not as noticeable). This detracts a bit from what is otherwise an excellent production.

Next Lupa, the slim young-looking and very cute brunette, is told by her father she will receive 36 lashes with the belt. He orders her to get the belt from the closet and remove all her clothes. After about 5 lashes her voice begins to break into soft cries as she tries to say "Thank you" after each blow. In one of the most erotic scenes in this release, we see an excellent side and front view showing her great figure and anguished face. By the end, beautiful Lupa is sobbing constantly and jerking after each stroke.

Finally Claudia, the third sister, a cute shorthaired brunette, who is already sobbing, is told to fetch the cane. After forcing her to undress he begins by lightly caning the soles of her feet. After a few minutes, a memorable face shot occurs that finds her sobbing in a broken and very erotic manner (see the last photo below). Finally he canes her bottom while she touches her toes. This position is very flattering to her sexy figure and will send some viewers' pulse off scale. That she jerks after each blow adds to the effect.

Overall I rate this video 9 out of 10 for the three cute young-looking girls, some serious and varied punishments, and the wonderful 7-minute lesbian sequence at the start. If the camera work and lighting were better, it would rate even higher.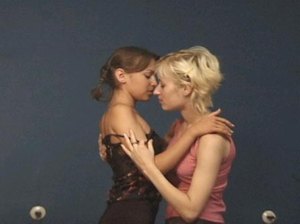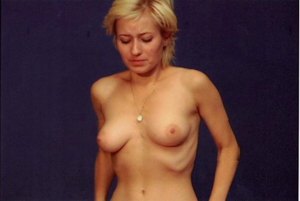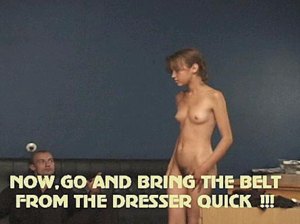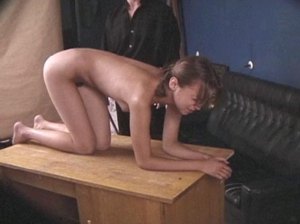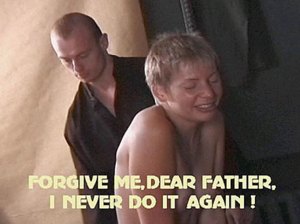 Back to Russian Slaves' Review Page
Back to Reviews Page
HOME


Support our Free Achive Spanking Site by joining one of the sites below.

Marked Butts - Spanking Online - Realspankings - Firm Hand Spanking - Girl Spanks Girl - Clare Fonda Pass - Punished Brats