Spanked Sweeties
www.spankedsweeties.com
Updated Review by John O'Connell 2/19/10
It's been a while since my last review and quite a bit has changed and been added to the site. Clare continues to update this site every few days with new photos or clips. Updates include a variety of new models being spanked in a pariety of positions and scenarios. The site has received a bit of a face lift since my last review, although it can still be a little confusing to navigate. Some type of search engine would be also be a great addition. Clare had no problem in finding cute girls willing to take a hard spanking, with new models added seemingly all the time. The biggest upgrade has no doubt been to the video clips. Now in Windows Media format, these clips feature a whopping 1440x1080 (16:9) screen size. The frame rate is 23.98fps and the data rate is 900Kbps. This is a vast improvement over the earlier clips. A typical scene runs roughly 10 minutes and is first segmented into multiple clip parts with a full scene clip loaded at the end. Cost of membership is 22.95 USD for 30 days with a special being offered of 44.99 for 30 days for all 4 of Clare's sites.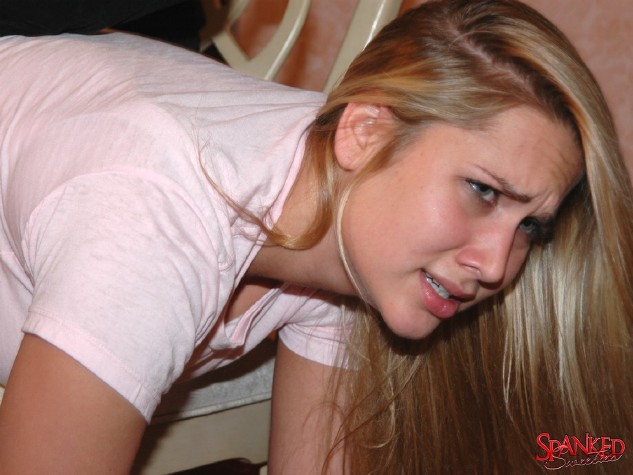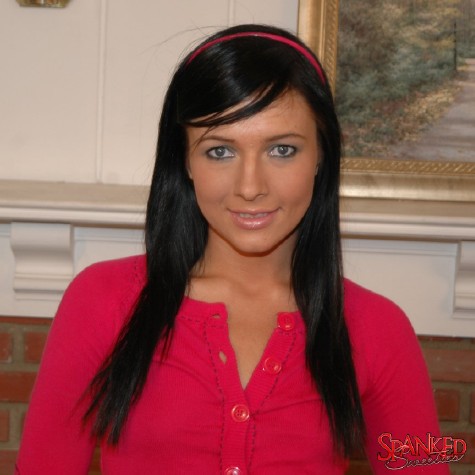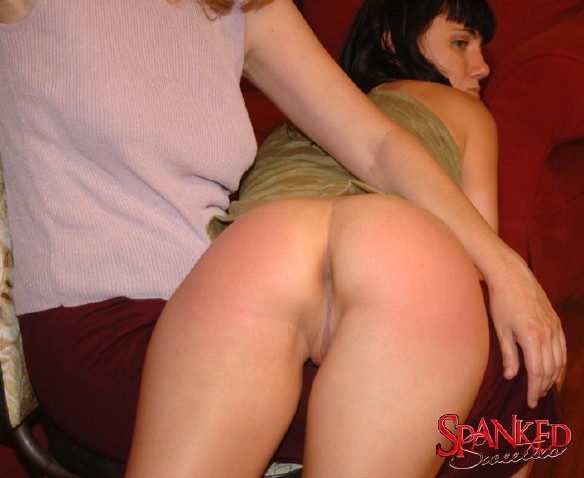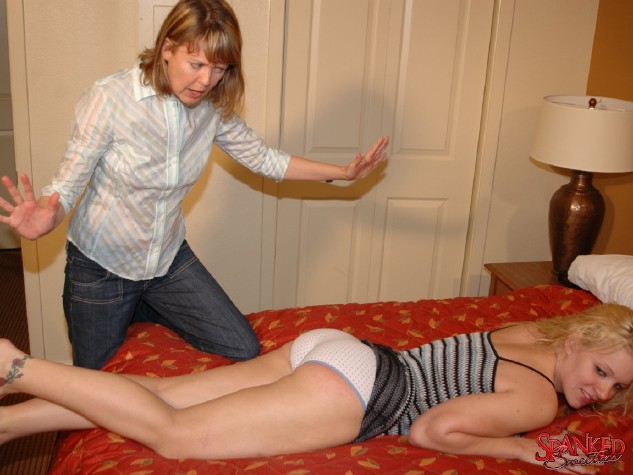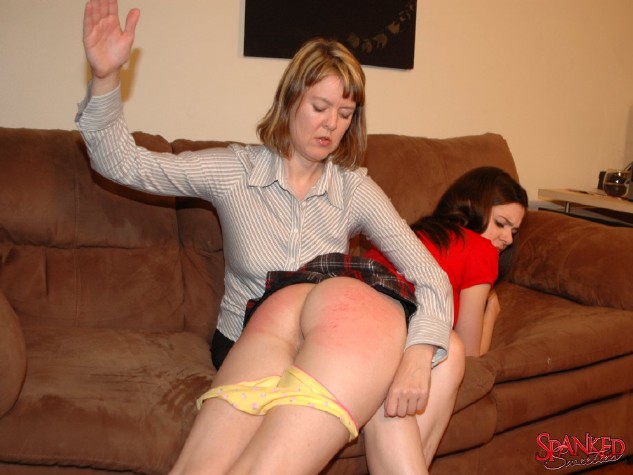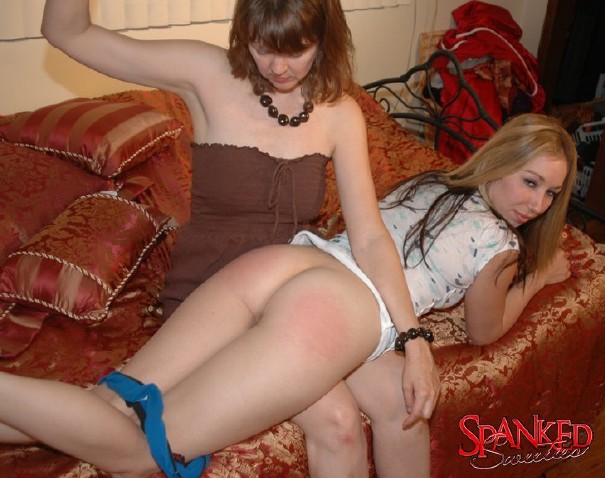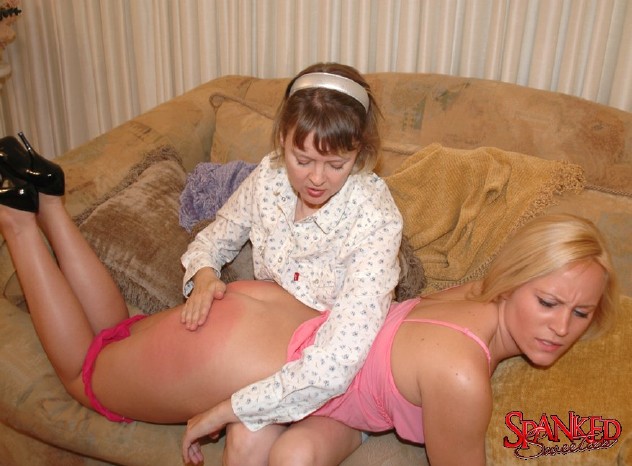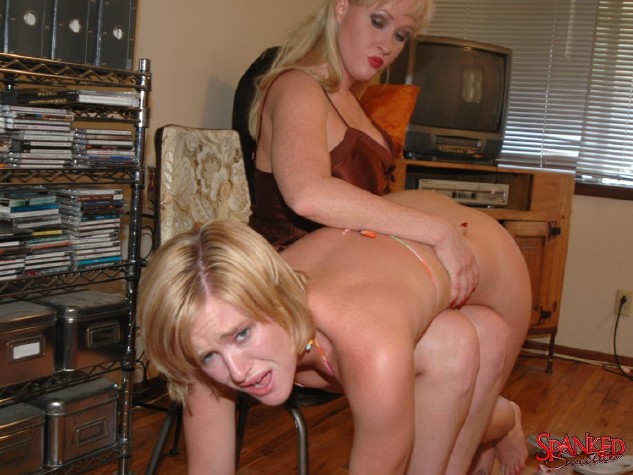 Review by John O'Connell 3/22/05
Spanking Websites can be broken down into many different categories based on taste, severity, genre, and several other interests within the fetish. However, it's fair to say that all sites can be listed in either one of two major categories. Those run by people in the scene and those that are run by people not in the scene. Furthering that, those sites that are owned by scene people are done with passion because the scene is part of who they are. Now, obviously it would be pointless to create custom video clips and the like without taking in some type of reward. But, there is a difference between those solely run for profit and those that are done with heart. Clare Fonda's host of sites are done in such a fashion. Yes, she must pay her rent, eat, and pay the talent. So, therefore she must charge for access to her sites. However, the content isn't just filler designed to occupy space and steal the un-suspecting consumer's hard earned money. Spanked Sweeties is a site that offers the consumer a variety of material. There are never been spanked models that offer their bottoms to punishment for the very first time. And there are familiar faces such as Clare and Chelsea. Within the video clips, you are treated to both personal interviews and spanking. The interviews are a candid informal conversation between Clare and the subject where the viewer learns a little about the model. The spanking clips can be of two types. Following the interview, the model is spanked. So, you will see the non-dramatic style spanking where there is no particular scene or story. Other clips do feature a story, such as a naughty daughter being spanked by her mother for coming home too late. There is a large variety of models with more being added frequently. The spankings on this site are of the mild to medium variety. So if you are looking for floggings where the model leaves in an ambulance, this isn't the place for you. The clips themselves are not bad, but could be a little better. The file size is acceptable and the viewing area size is good. The sharpness of the clips does lag a little. I do understand that Clare is doing this on her own with a few other people and they don't have access to the high end equipment as of yet. The photos featured on the site are taken from the video shoots. They are of an average quality. The site is updated at least twice a week. Another interesting feature is that you can email each model that is featured. And unlike some of the other sites that offer this option, the model actually responds to the member's messages. Not some dude hired to answer emails or an automated response. At just under $20 the site comes in around the average price for sites these days. I really like Clare's sites and especially Spanked Sweeties. The fresh faces, candid interviews, and honest driving force behind the site makes it a favorite in my book.
Back to Website Reviews
HOME


Support our Free Achive Spanking Site by joining one of the sites below.

Marked Butts - Spanking Online - Realspankings - Firm Hand Spanking - Girl Spanks Girl - Clare Fonda Pass - Punished Brats