Spanking Bare Butts
www.spankingbarebutts.com
Updated review by John O'Connell 2/19/10
Spanking Bare Butts has continued to grow and improve in the 2+ years since I reviewed this site last. The site received some visual improvement with a redesign and some new graphics along with 4 categories for sorting older material. The most recent updates are available to you as soon as you log in, with older material falling under the headings of M/F Sensual, M/F Punishment, F/F Sensual, and F/F Punishment. I'd say the categories are pretty self explanatory. The site introduces a new model from time to time, which keeps things fresh and interesting. But, fans of Bryanna need not worry, there are still plenty of scenes in which her behind is punished. The scenes have also offer a little more variety with some changes in scenery such as one skit that was shot in a hotel room. A few have stripped Bryanna completely nude and new implements have also been introduced over time such as a large wooden paddle and a cane. Each scene offers the member a description of the scene, a thumbnail photo, a link to the photo gallery, a link to download a zipped folder of all the images in that scene, and a link to the video clip. The media has also received an upgrade. While the photos are a little larger than before, it's the clips that have been given a step up. They are now in Windows Media Format with a screen size of 720x480 (4:3 bordered), a frame rate of 29.97fps, and a data transfer rate of 3000Kbps. Updates are posted once per week with one new scene. The scene is complete, so there is no waiting for other parts to arrive. Cost of membership is 18.95 USD for 15 days or 22.95 for 30 days which renews at 19.95 should you decide to stay on.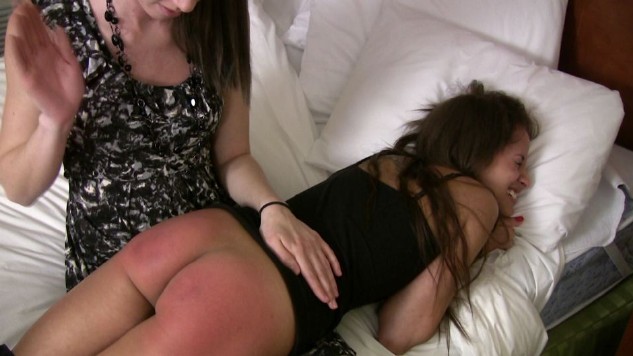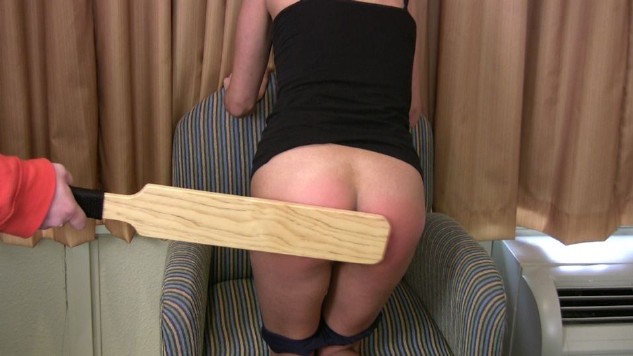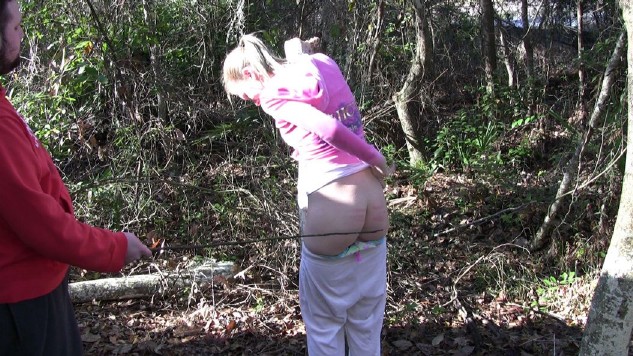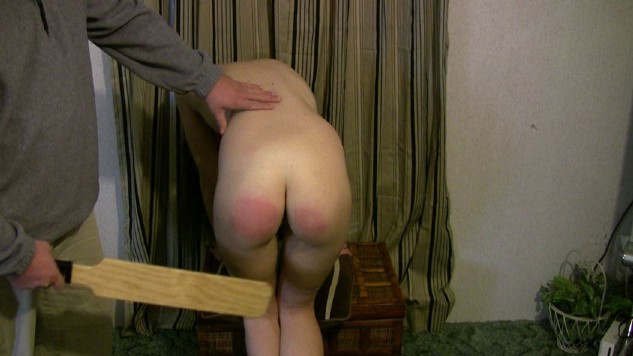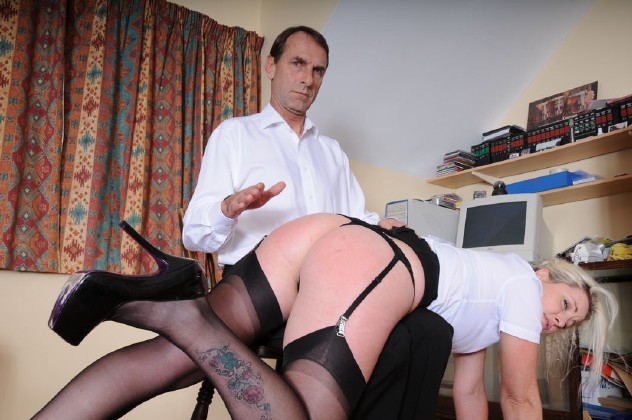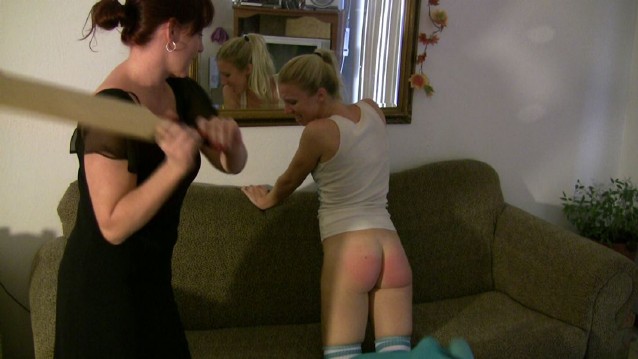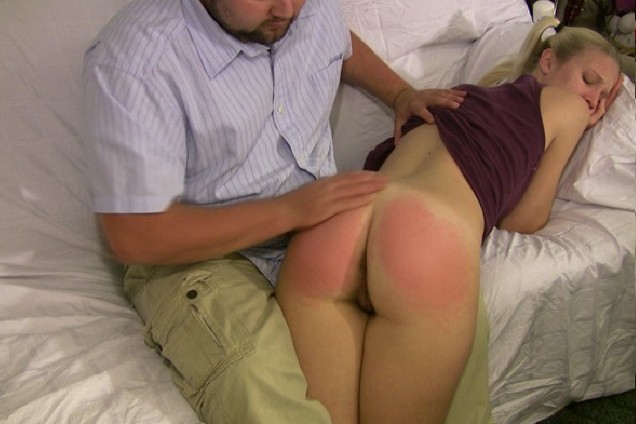 Review posted 11/29/07 by John O'Connell
Spanking Bare Butts is a new site that has emerged in an every growing sea of spanking sites. The latest addition to the cyber spanking world features a young blonde named Bryanna that seems to need a good spanking. Bryanna is the girl next door type of cute that will no doubt catch the eye of many viewers. They also are expanding to include other models, most recently a brunette named Ravyn (they do like their Y's don't they.). This girl is also of the same girl next door variety complete with glasses. Personally, I don't think there are enough cuties wearing glasses that are getting spanked these days. That's just my opinion though. So now that we've established that the girls are pleasant to look at, what about the spankings?
Well, I have to say, I was a little surprised at the spankings. Many times when you get a new site, especially an amatuer style site, the spankings tend to be a little bit of a let down. They actually aren't that bad here. Don't be looking for Dallas to come in and start smacking rears until they turn purple, but they are pretty decent. And they also have some length to them. None of this slap slap, you're bad, and we're done. In the most current feature, Bryanna uses a spatchula on Ravyn's bare behind in the kitchen. Personally, I think the spatchula is a very under utilized spanking tool. But, I really enjoyed the scene and think the site has a lot of potential. I'll get to the main content in a second, but some of the added features are a members forum and the ability to email Bryanna direct and talk to her.
Now what everyone's been waiting for. What about the vids and pics webman? Ok, ok. The videos are in Real Media format, are 700 kbps in quality, and generally run roughly 10 minutes long. Not exactly high def, but acceptable. The pics are 800X600, but have an unusual way of beeing viewed. You can view them as a slide show or just "next" each one along, but there is no selection menu or thumbnail selection page. Kind of a pain if you want to quickly look through the photos, but not the worst thing I've seen.
As of this writing there are roughly 20 scenes/clips online. As I mentioned, the site is pretty new and they seems to update around once a week or so. The good news is that each clip features the entire scene, so you don't have to wait a month to get to the end of one particular punishment. So each time they update, it's a different scene. The price is $14.95 per month, which is definately one the cheaper side of memberships these days.
Back to Website Reviews
HOME


Support our Free Achive Spanking Site by joining one of the sites below.

Marked Butts - Spanking Online - Realspankings - Firm Hand Spanking - Girl Spanks Girl - Clare Fonda Pass - Punished Brats